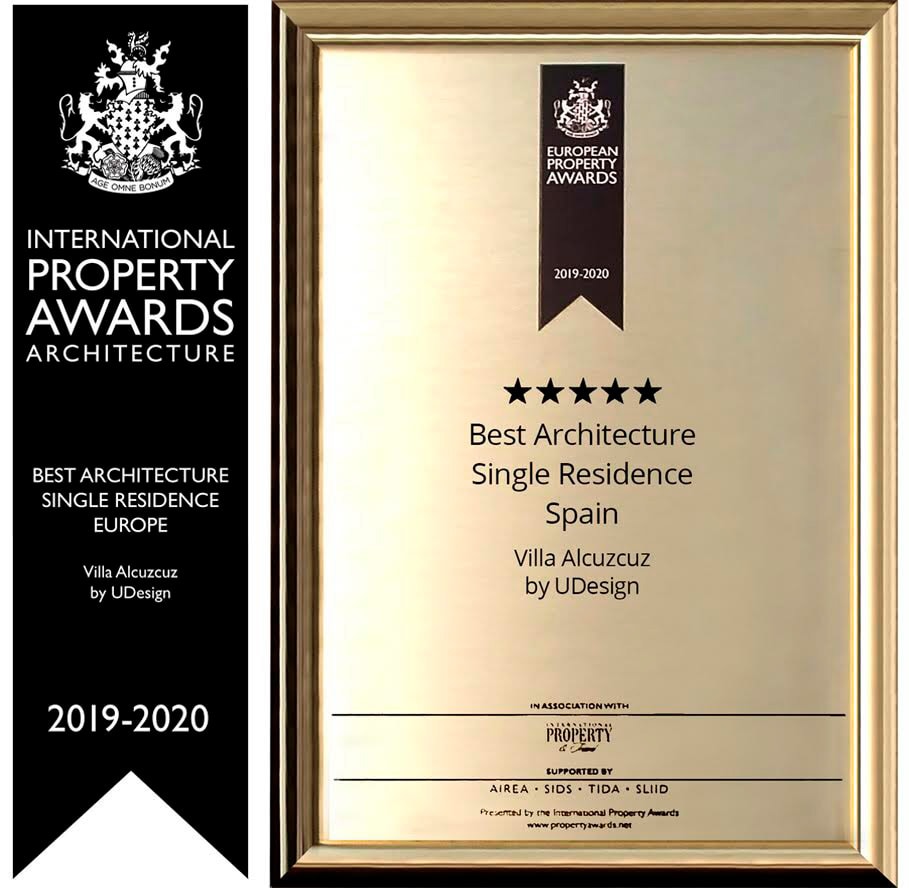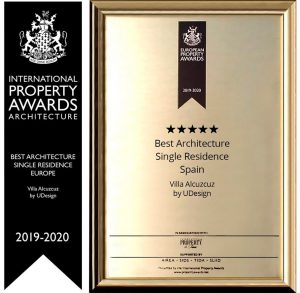 The award-winning Villa Alcuzcuz is Marbella's 1st luxury Passive House*, with architecture and interior design by UDesign and developed by Bright. The villa is located in the exclusive gated community of Reserva de Alcuzcuz on the Ronda road. This avant-garde property is only 5 minutes from the coast and San Pedro de Alcántara.
UDesign was doubly honoured at the 2019 International Property Awards winning not only Best Architecture Single Residence, Spain but also Best Architecture Single Residence, Europe for the design of Villa Alcuzcuz.
UDesign entered the luxury villa market hoping to build a villa that would epitomise the spirit and soul of the company: overall excellence both visually and functionally, attention to detail, exactly the right furniture and fittings in exactly the right places, the effortless flow from one space to another, proportional perfection and the use of light as an essential design element. "Good design is not just about making a space look good. It's about making it feel good," says Creative Director Jason Harris. "In each space we design we're trying to combine visual and functional aspects to perfection. Good design is both of these working together in harmony."
*The Passive House Standard is a modern and sustainable construction method that guarantees over 75% savings in energy costs. It provides unparalleled comfort, consistent fresh air throughout the entire building, structural longevity and is mould free. To learn more visit the International Passive House Association.