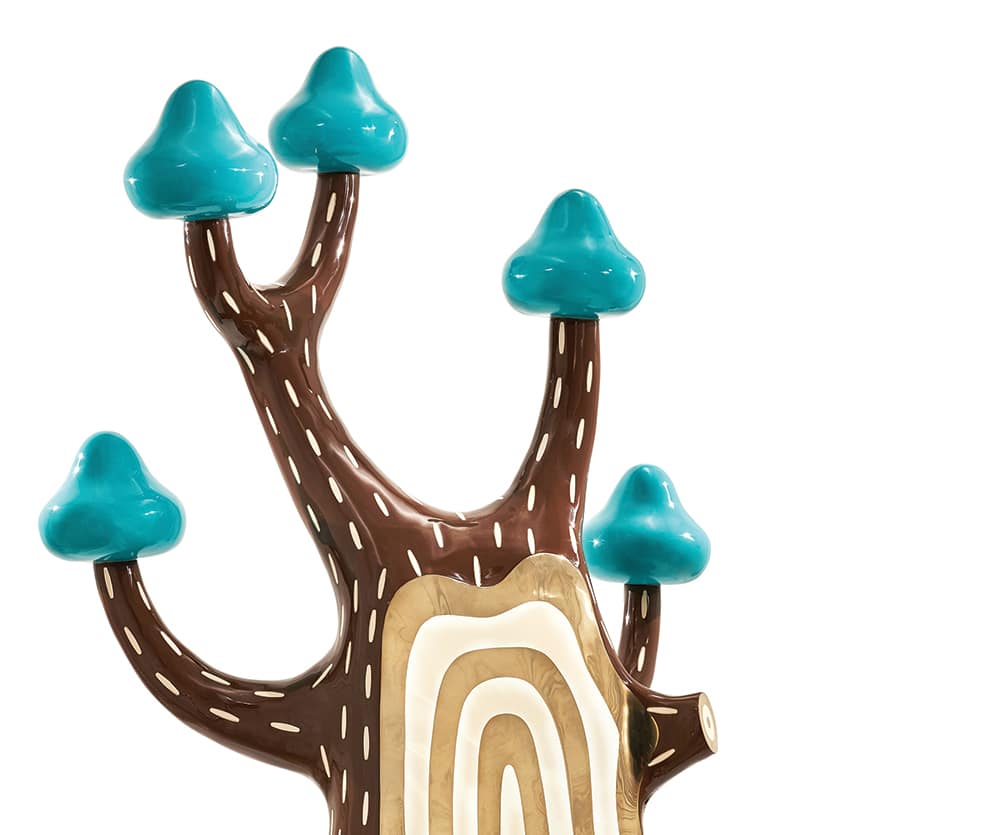 Design Trends 2020
Bright and brilliant design trends to kickstart 2020 featuring Scarlet Splendour, Ink and Movement, GANDIABLASCO and Talenti.
THE SUSTAINABLE PIXO PLUS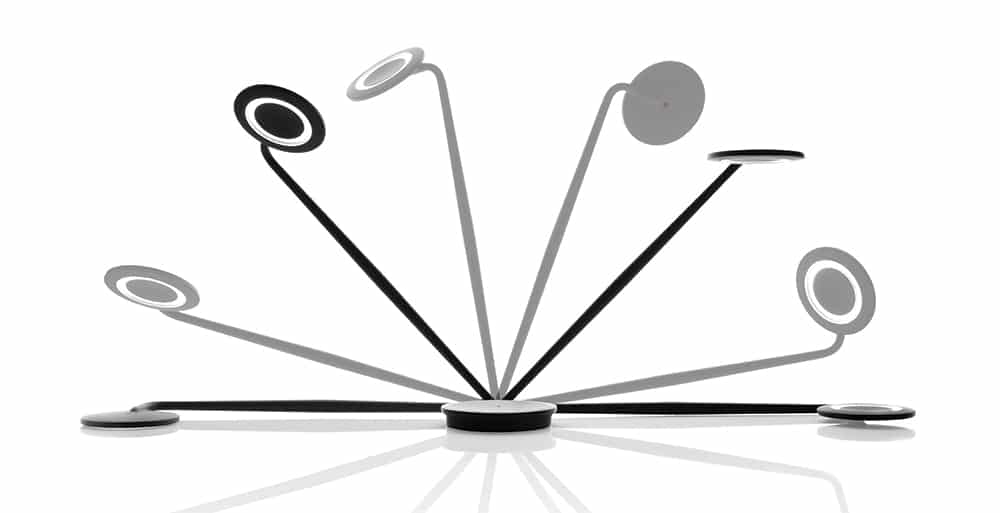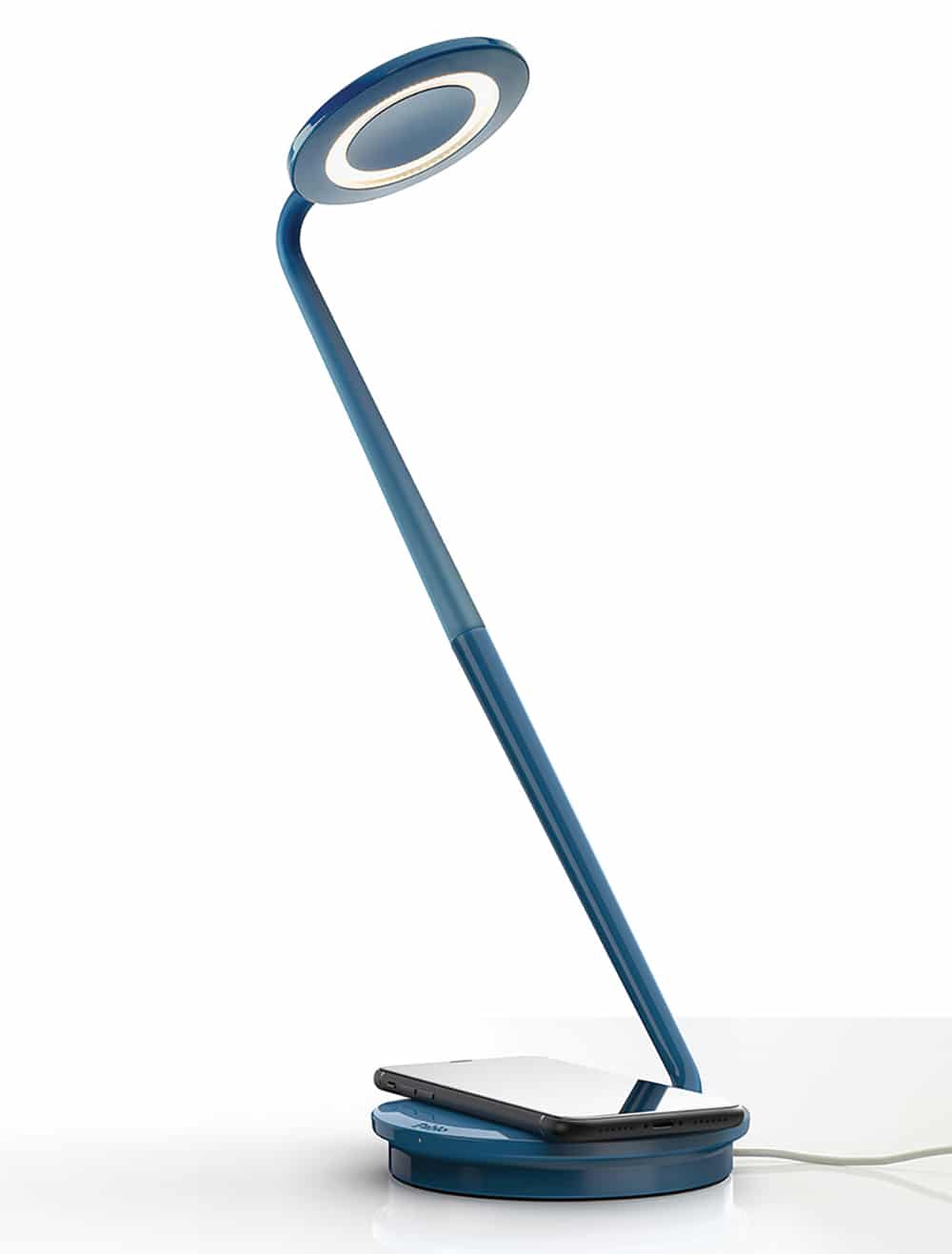 Above: Wireless charging technology – just place your phone on the base to charge.
We love this new ultra efficient Pixo Plus work light by Pablo. Not only does it look cute and provide a warm, non-reflective light, but it's environmentally friendly as well. The compact LED light integrates wireless charging technology, and also has a USB port. It's surprisingly agile, its head combining a switch with 360 degree rotation of the head and the arm, allowing a light focus upwards, sideways and down. It uses only six watts of power, which is 90% more efficient than a comparable halogen light source and 40% more efficient than a compact flourescent light. It will last for an incredible 50,000 hours or 25 years of daily use. Made from 97% recyclable materials, it is sold unassembled
to reduce on packaging.
pablodesigns.com / tuscaloosa.es
THE FOREST CHAIR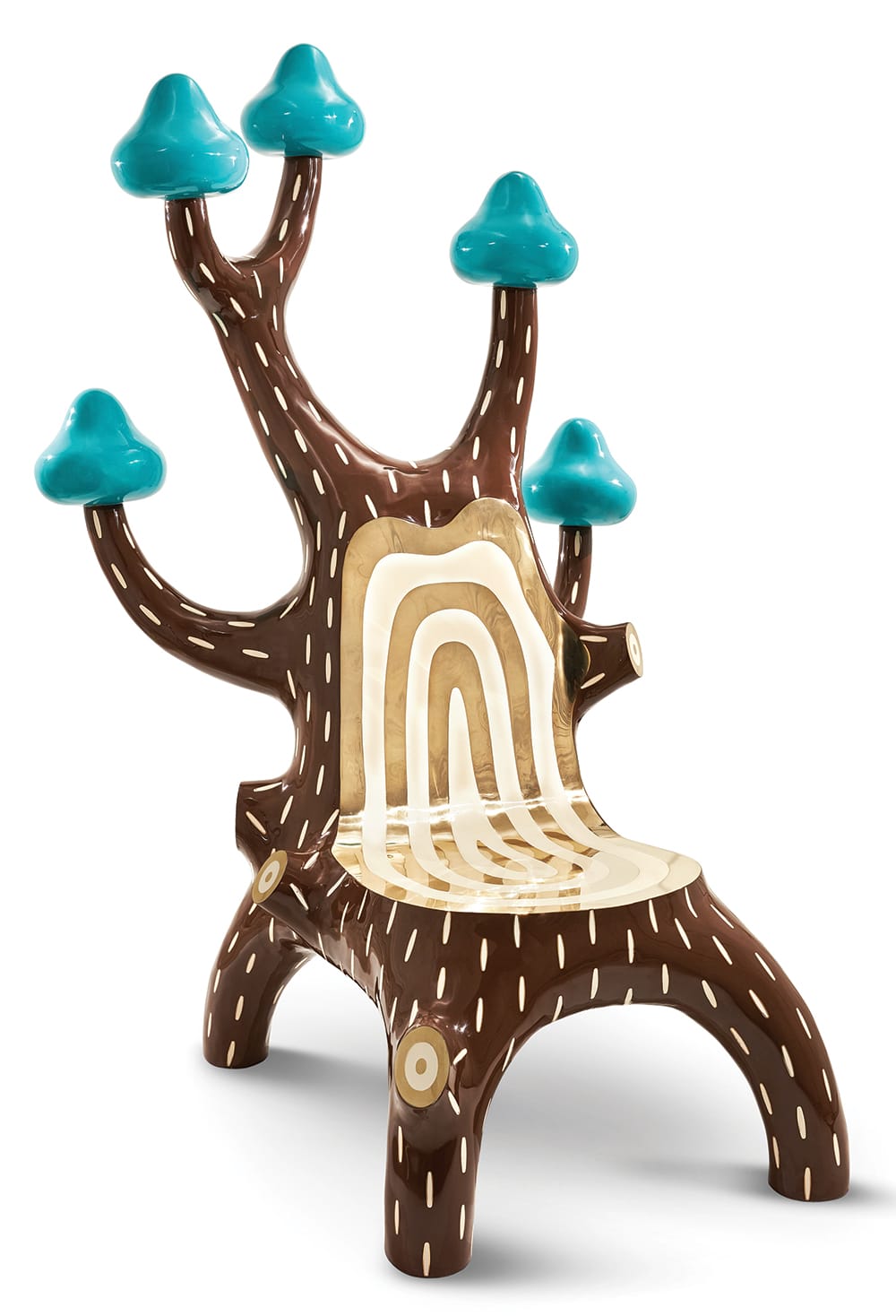 The Forest Chair is a sculptural wonder, exclusively crafted by the Italian sculptor and designer Marcantonio Raimondi Malerba for Scarlet Splendour, the Indian company currently causing a stir in the design world with its avant garde luxury furniture. For his debut creations for the company, Marcantonio came up with Vegetal Animal, a concept that evokes strong emotions to represent nature. The Forest Chair is a glimpse of Scarlet Splendour's new collection, which will be unveiled at Salone del Mobile 2020.
VERANDA COLLECTION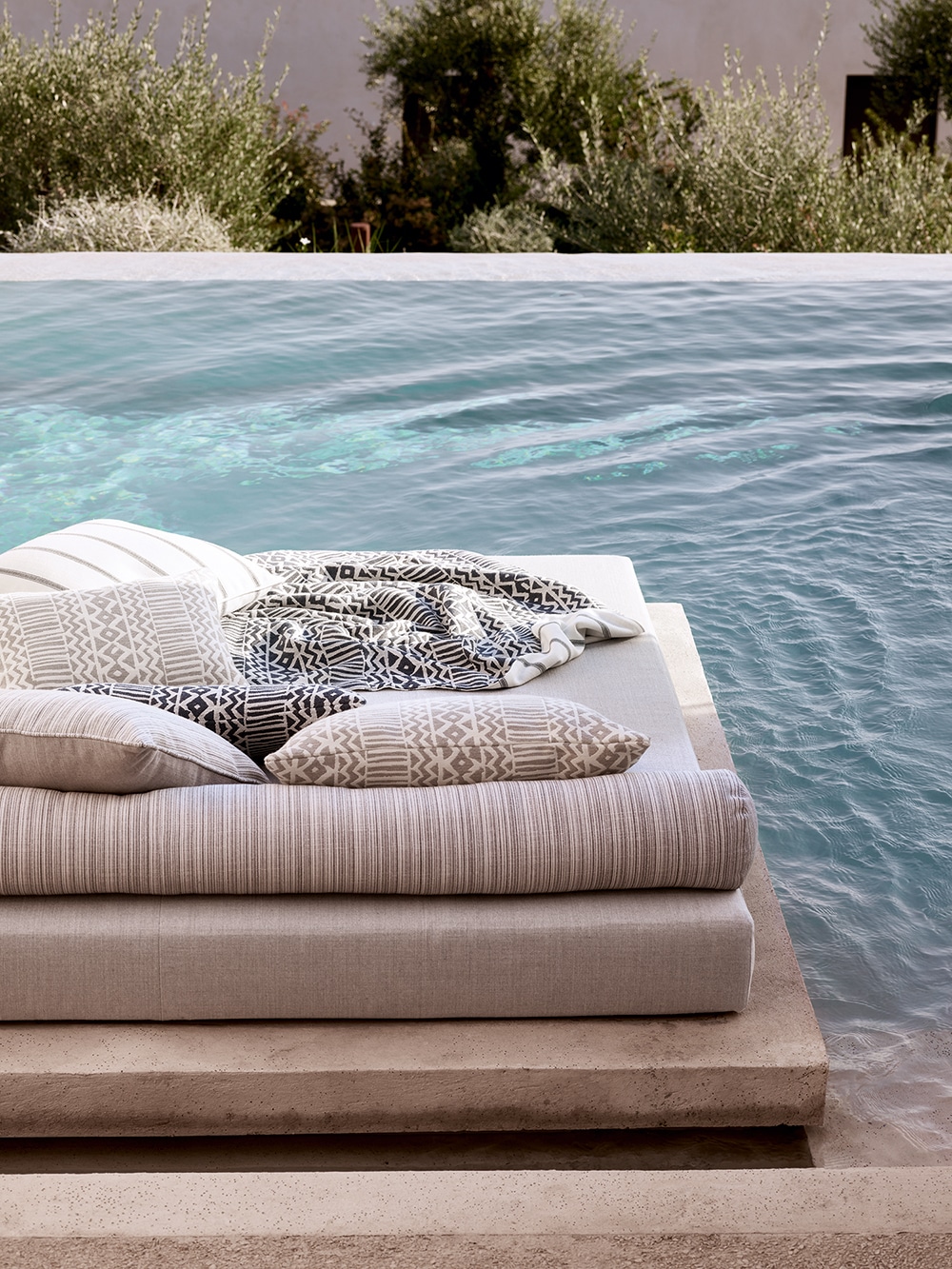 Over the last ten years Mark Alexander has established a reputation for creating the finest natural textiles. Going into 2020, the studio builds on this reputation with the launch of a comprehensive range of Naturally Beautiful Wallcoverings and five fabric collections: Rhythm, Veranda, Casual, Jazz III and Urbane. We love the ethnic vibe of Veranda, made up of outdoor and easy-care fabrics. The new collections will be launched during Paris Deco Off (16-20 January 2020) in The Romo Group showroom.
VIBRANT BRITISH STYLE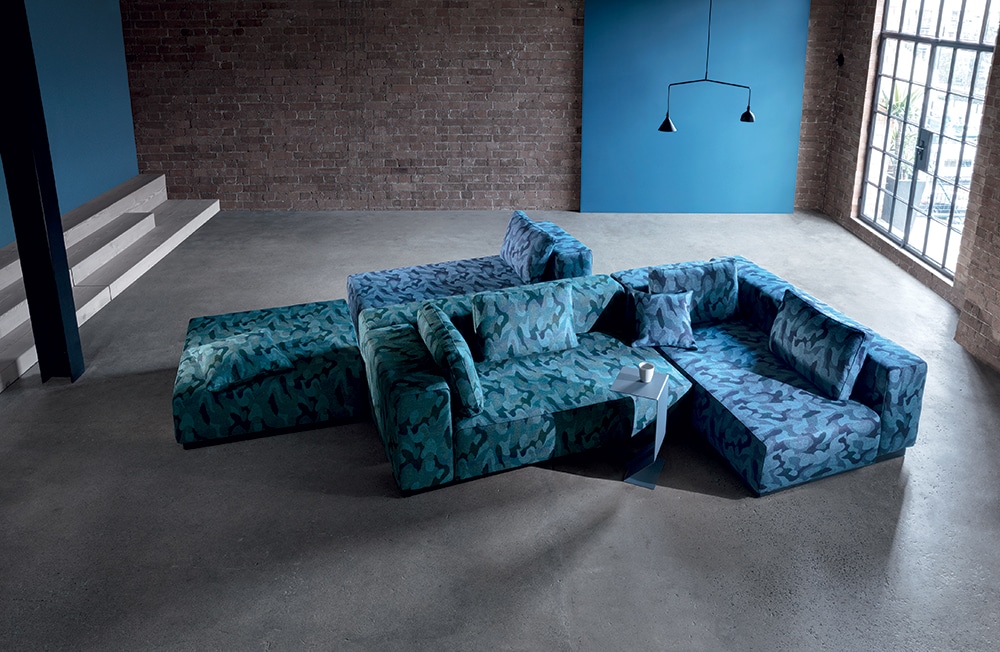 Capturing imaginations with a fresh approach to wool, the Beam Collection breathes new life into classic checks and introduces statement designs that have a tailored and sophisticated feel. Woven in the UK, this collection of pure wools embodies the vibrancy of British style, in which Kirkby Design have paired traditional techniques with modern designs and a rich colour palette, creating a contemporary collection that commands attention.
10 YEARS OF FRANCO FASALI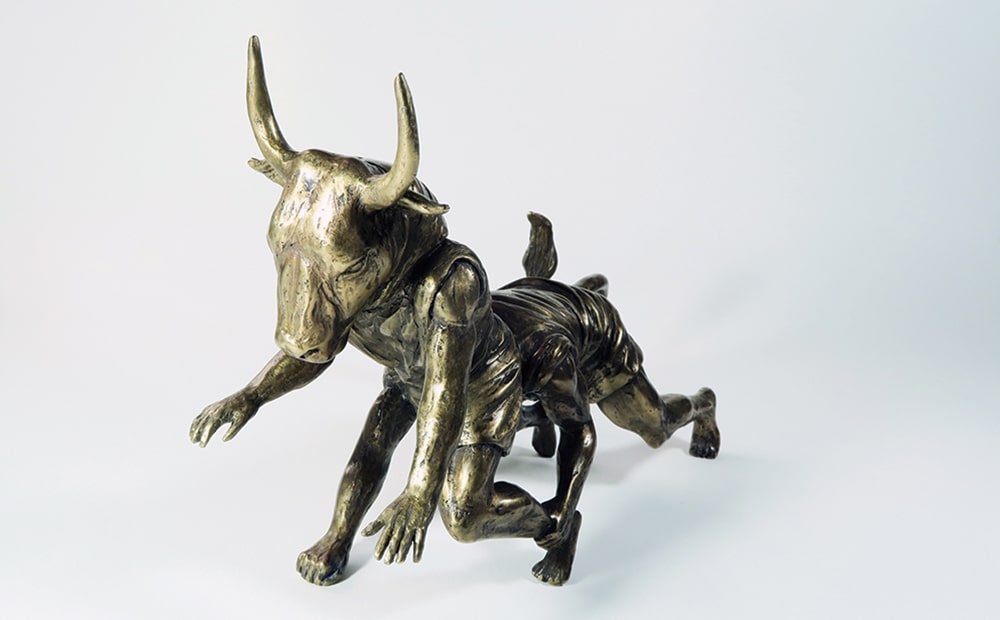 Franco Fasoli's first book, titled Public/Private: Ten Years from the Career of Franco Fasoli, gives an account of the Argentinian artist's career from two different perspectives. "The book is divided into two parts," explains Fasoli. "The first deals with my work in the street and the second, my work in the studio." Based in Barcelona, Fasoli's work documents the contradictions and rituals of modern Latin American societies. "I use popular symbols and rituals from the countries I visit to create the mythology that characterizes my paintings, one in which animal and human bodies melt into each other, becoming confused and creating struggles that are also dances, wars and celebrations."
Available for purchase on
inkandmovement.com
DESIGN, ART & INNOVATION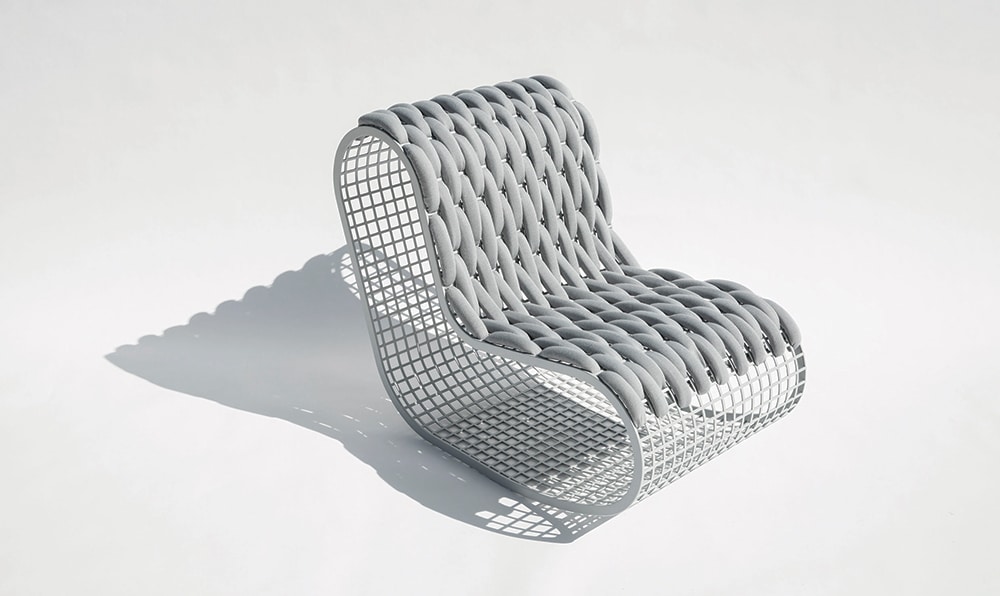 BUIT is a new sculptural outdoor furniture collection designed by Mayice Studio for the GANDIABLASCO brand. Mayice is a multi-disciplinary studio with its headquarters in Madrid founded by award-winning architects Marta Alonso Yebra and Imanol Calderón Elósegui in 2014 based on the principles of experimentation and innovation in space and objects. This artistic furniture collection features anodised aluminium mesh woven with a special padded textile for the outdoors. 
THE PANAMA COLLECTION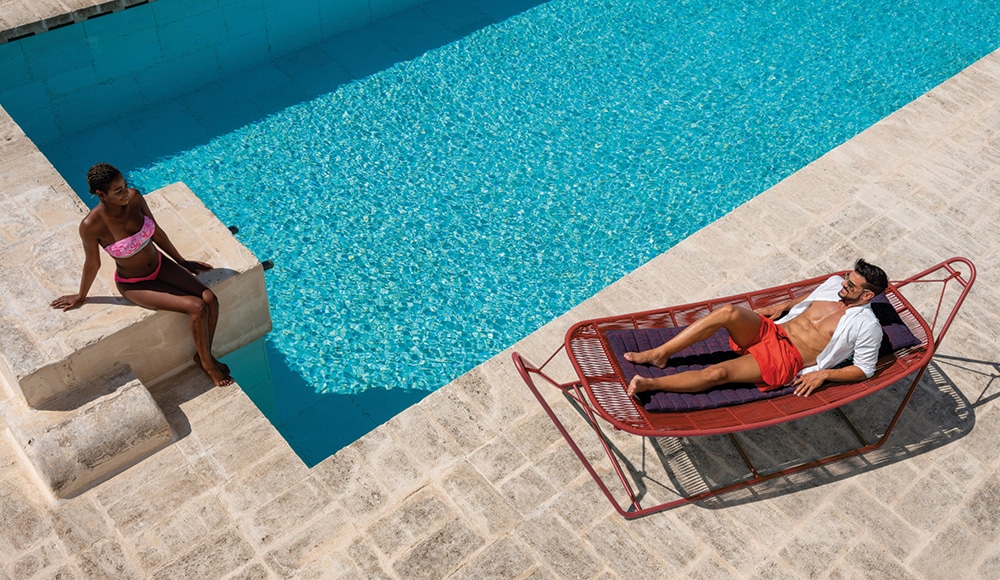 Talenti's Panama Collection, designed by Ludovica & Roberto Palomba, is a terrace must-have. The collection has just been enriched with new elements such as an elegant stool and a fresh coffee table, which complete a set comprising chairs, lounges, sun beds, ottomans and sofas. Our favourite piece is the hammock, pictured above. Unlike other hammocks that are often unwieldy, this is light and easy to move around. The collection is characterised by wide shapes in which the lines of the woven ropes, crossed by the rays of the sun, play on lights and shadows.
---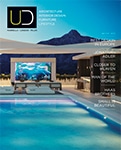 This article first
appeared in the
7th issue of
UD Magazine.
Click on the image to read online.
---