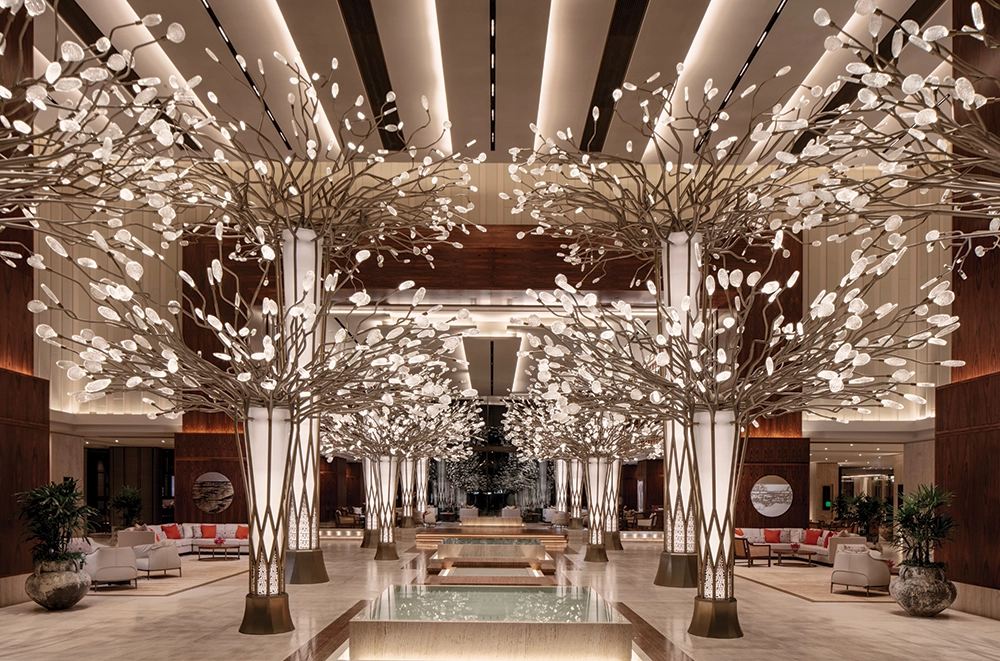 The Magical Canopy of Light
We are mesmerised by Preciosa Lighting's extraordinary installation at the Mandarin Oriental Jumeira in Dubai. The hotel is located close to the beach, and Preciosa was given a mandate to unite the expansive hotel lobby to the sparkling sea beyond.
Preciosa underlined the warm, inviting interior with an illuminated arboretum of 14 trees that mimic the local desert flora and create a unique experience for guests. This dynamic installation features trees in three different sizes with matte-champagne metal trunks. The trees grow into a sparkling canopy of branches filled with hundreds of hand-blown Bohemian crystal leaves. Being a dynamic installation, the lights in the trees are specially programmed to produce different effects – there is a day scene, a night scene, and every hour the lights 'move' through the trees: absolutely stunning, and worth visiting the hotel for this light show alone.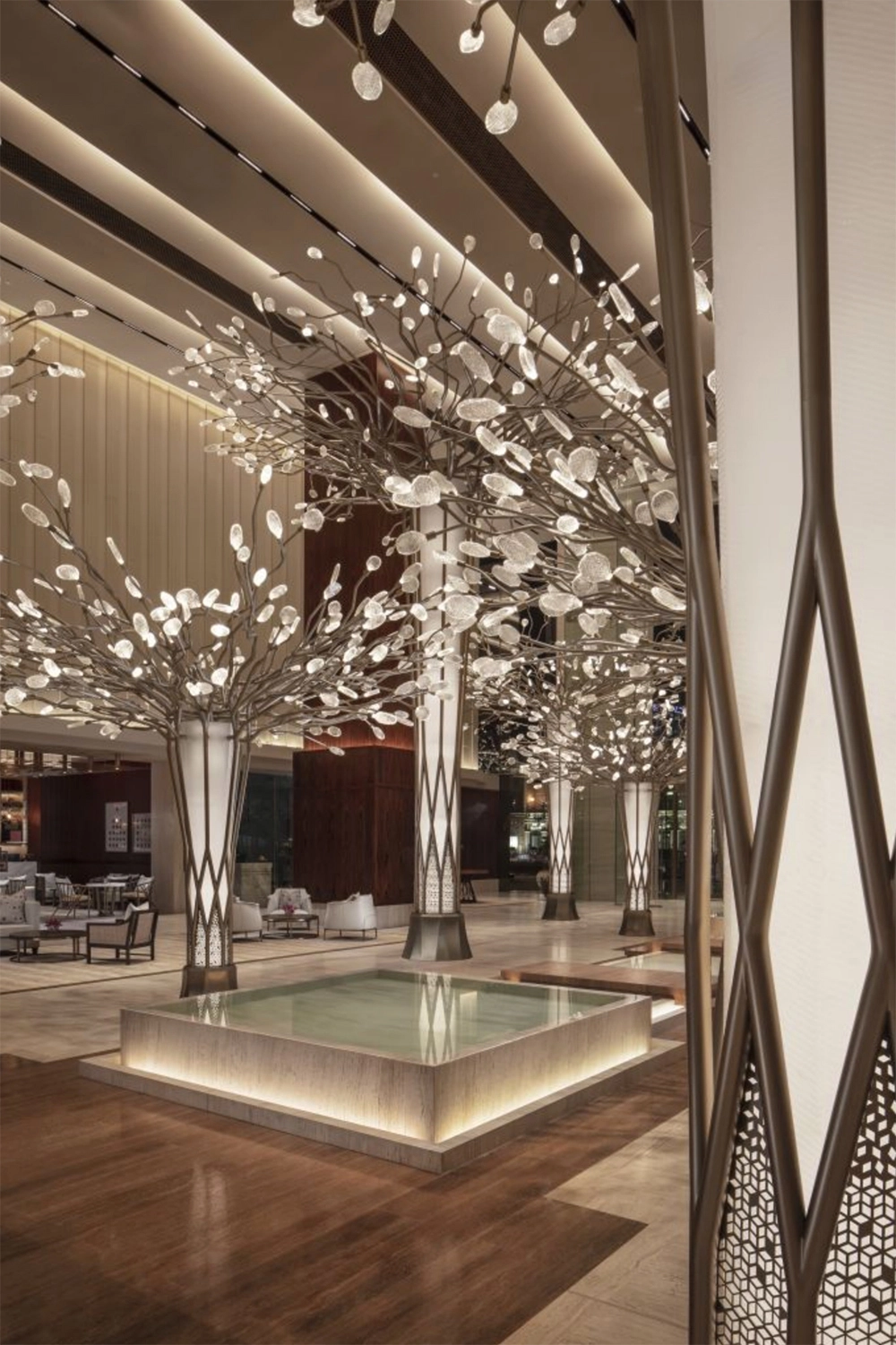 Preciosa worked with design studio DESIGNWILKES on the project. "The original design was inspired by a trip to Dubai at the time of year when the flame of the trees in the forest were in full bloom," said Jeffrey Wilkes, Principal Designer. "The canopy of orange blossoms brightened the landscape. It was the inspiration for the idea of the Canopy of Light. The hotel's position on the beach also influenced our design. We purposely avoided coloured light because we wanted to replicate the silver sparkle of the water…the dappled surface of the ocean beyond is brought to life."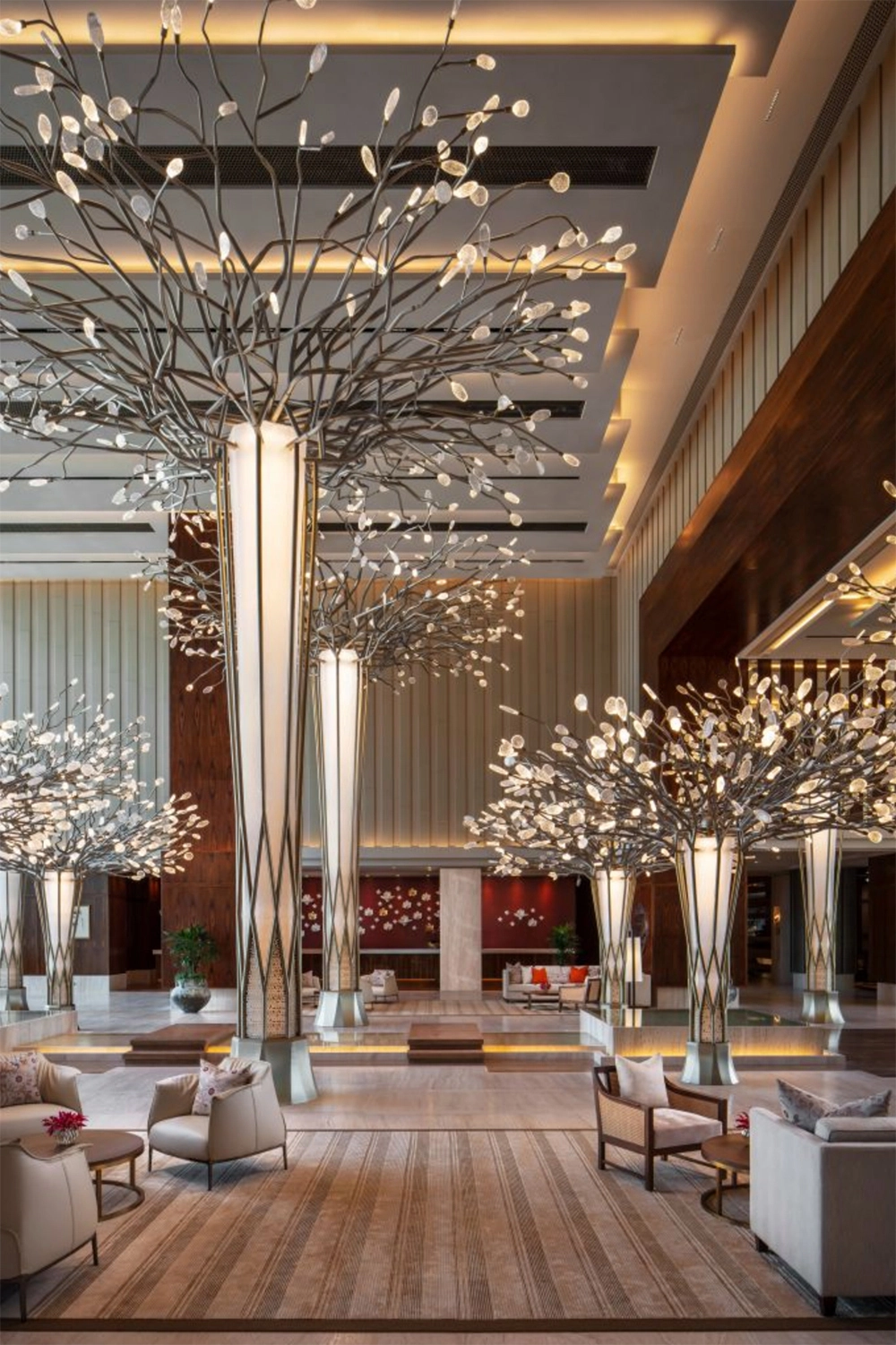 preciosalighting.com
mandarinoriental.com
---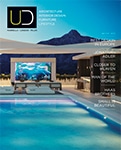 This article first
appeared in the
7th issue of
UD Magazine.
Click on the image to read online.
---