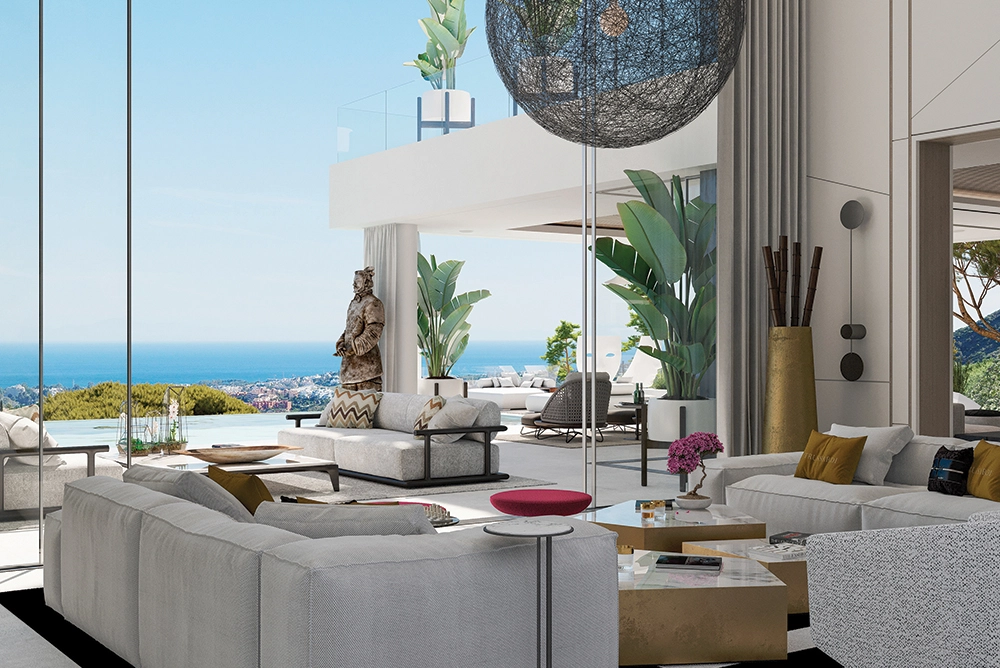 Villa Alcuzcuz – Interview with Jason Harris
UD Magazine sat down with Jason Harris, Creative Director of both UDesign and Bright, to talk about architecture and design, winning awards and how he ended up where he is today.
At the European Property Awards UDesign picked up the 5-star prize for Spain, winning Best Architecture Single Residence, Spain. They then went on to win Best in Europe in the same category at the finals of the 2019 International Property Awards.
How important is this award for you?
We don't design to win awards. We design because it's what we do. The award is a vindication of what we have already done, a confirmation, if one were needed, that we have done it right. In that sense, it's very important for us.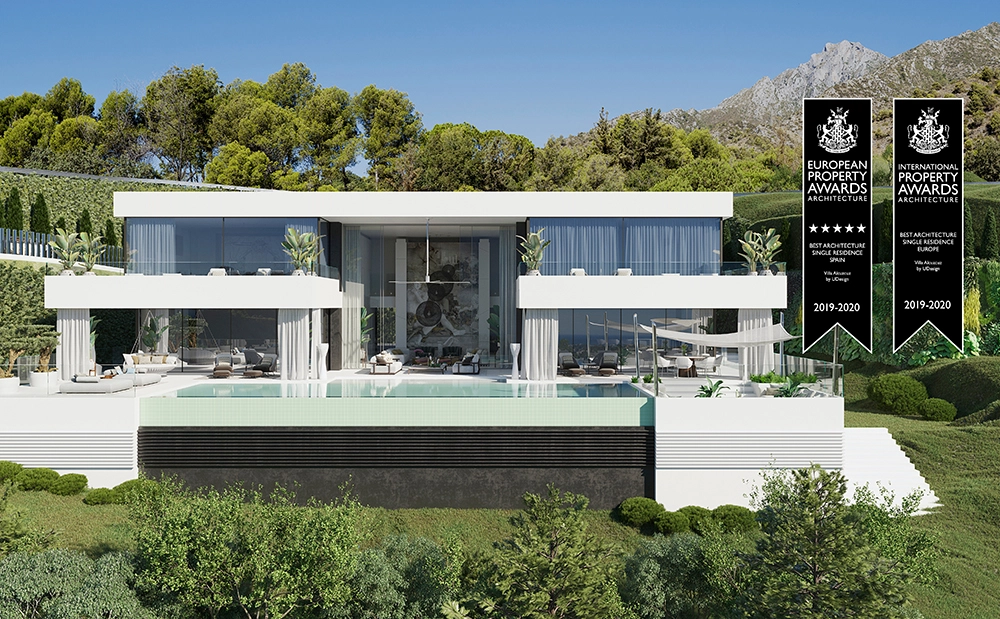 Above: UDesign wins major architecture awards for the design of Villa Alcuzcuz
How did you get into architecture and interior design?
More accident than plan. When my wife and I bought an apartment, it had an upstairs space that wasn't properly integrated with the rest of the apartment. So we designed it into a master bedroom suite and it quickly became a sort of showroom for the neighbours, who wanted something similar. It was all done sporadically. Before we knew it, I had a dozen clients all wanting us to design their various projects. We rented a small studio to make furniture, and it escalated from there. Our first employees were carpenters, not interior designers, so we started designing the furniture we couldn't find anywhere else. Later we realised that rooms were not quite how we wanted them, so we started designing our own rooms, and then villas for those rooms.
Can good design be summed up in a single sentence?
Yes, but the complexity of good design may require various single sentences: Good design should make you feel good / A good designer creates spaces that provoke emotion / The most important ingredient in good design is natural light. And so on…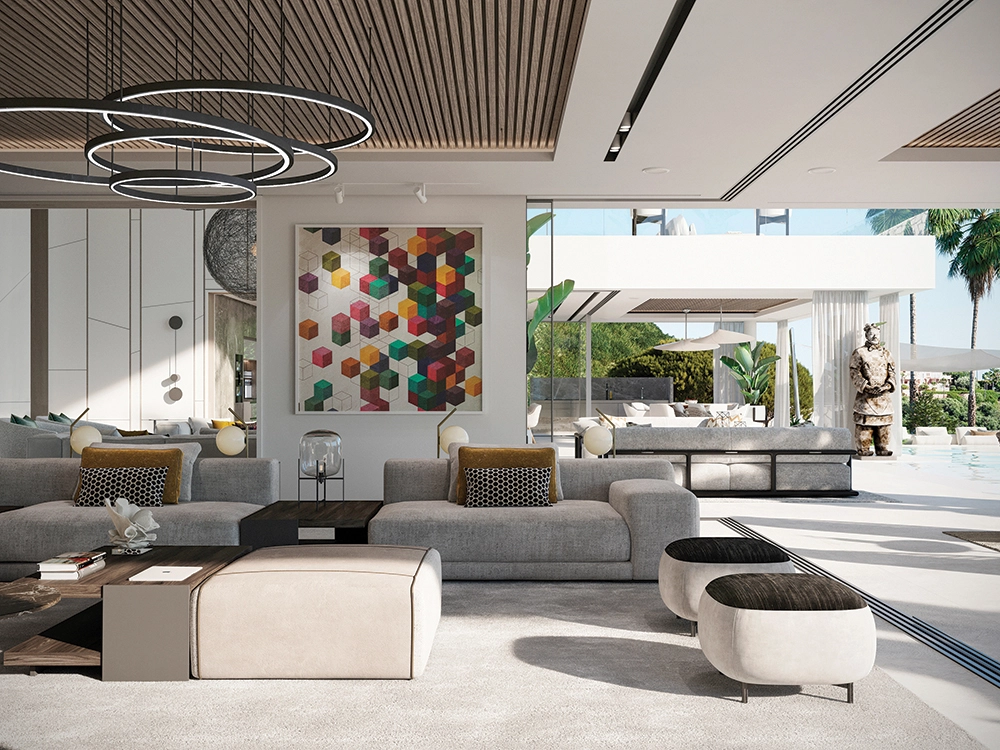 Above: View from the Family TV room across the terrace towards the Formal Lounge
What do you think of Spain's most famous architect, Santiago Calatrava?
Well, my passion is interiors. I like to look at the insides of buildings, in volumes of space, light, and how it affects space, and his Oculus building in the World Trade Centre station is very impressive in this respect. From the outside it's a piece of great sculpture sitting in the middle of all those skyscrapers, isn't it?
What do these awards mean for the entire architecture and design sector on the Costa del Sol?
You know that in Spain, unlike Britain or Ireland, a bar or restaurant increases in value if located close to other good bars and restaurants, because quality attracts quality. The same has happened here on the Costa del Sol with regard to architecture and design, especially in the Marbella area, and this win of ours has added to the upward spiral of excellence. A high degree of competition has been created, and with that the level of quality and design keeps increasing. 
So Marbella really is special?
Yes, it certainly is. It's the place to be if you want to design and build high end luxury villas.  You would think that places like Los Angeles or Beverly Hills could rival Marbella, but they actually don't. There are, of course, some of the most expensive properties in the world in these other areas, but there isn't enough land there to build luxury villas in volume, while the mountains of Ronda and Benahavís still have plenty of available plots with breathtaking views. Now is a great time to be developing new projects here.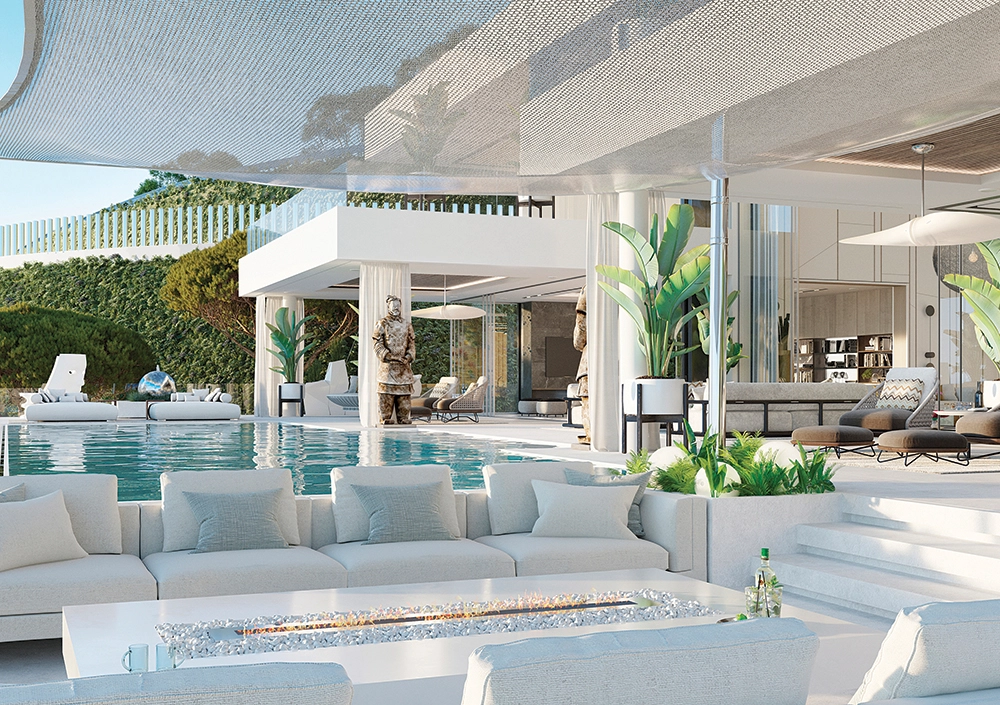 Above: This magnificent terrace manages to cleverly contain five distinct areas: the sunbathing area, the fire pit with comfy sofas, the TV room terrace, the kitchen and dining room terrace, and the formal lounge terrace
With each new project you have to let go and start all over again. How do you manage?
Design and architecture doesn't feel like work for me. We try to attract clients so that we can continue to design, rather than design to attract clients. It's all about new ideas and improving on quality and creativity. I almost never go to see my finished projects, because I only see all the things that could be better and get frustrated.  We go to design and architectural fairs to see something new and I think to myself: "This is an idea. I can integrate an improved version of this into my next project." It's a never-ending process, and that's what keeps it exciting.
What's next for Bright?
Believe it or not, the other day I was thinking even bigger than a single development. I got thinking about a whole community with hotel, shops, bars, restaurants, golf course and everything else, all developed by Bright. Who knows what the future holds?
villa-alcuzcuz.com / by-bright.com
---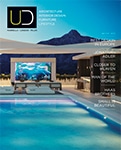 This article first
appeared in the
7th issue of
UD Magazine.
Click on the image to read online.
---