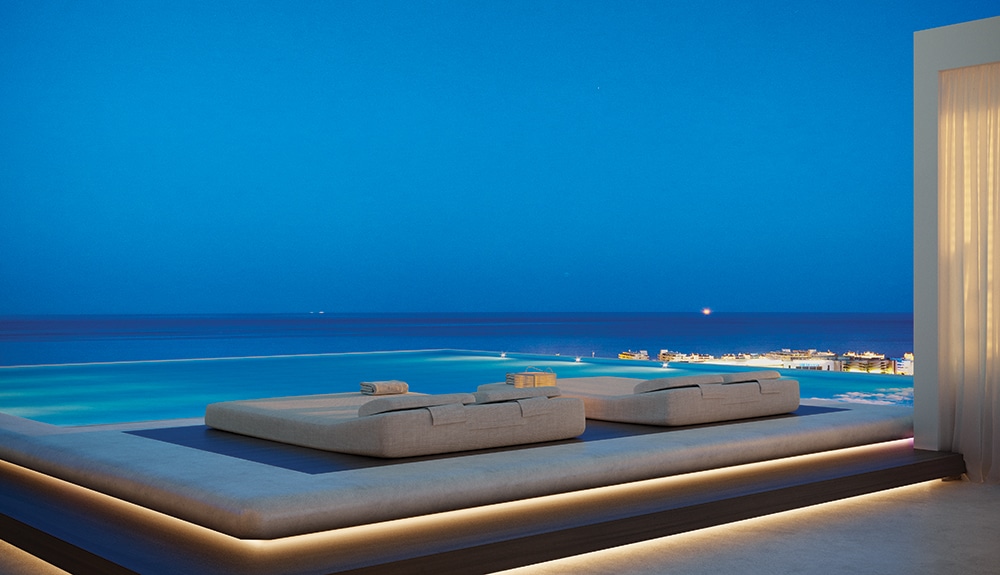 Closer to Heaven
Architectural space is a funny thing. Too little of it makes us feel uncomfortable and too much of it makes us feel uncomfortable. Getting it just right is the key to good architectural design, and we believe this has been achieved in this exceptional Marbella roof terrace.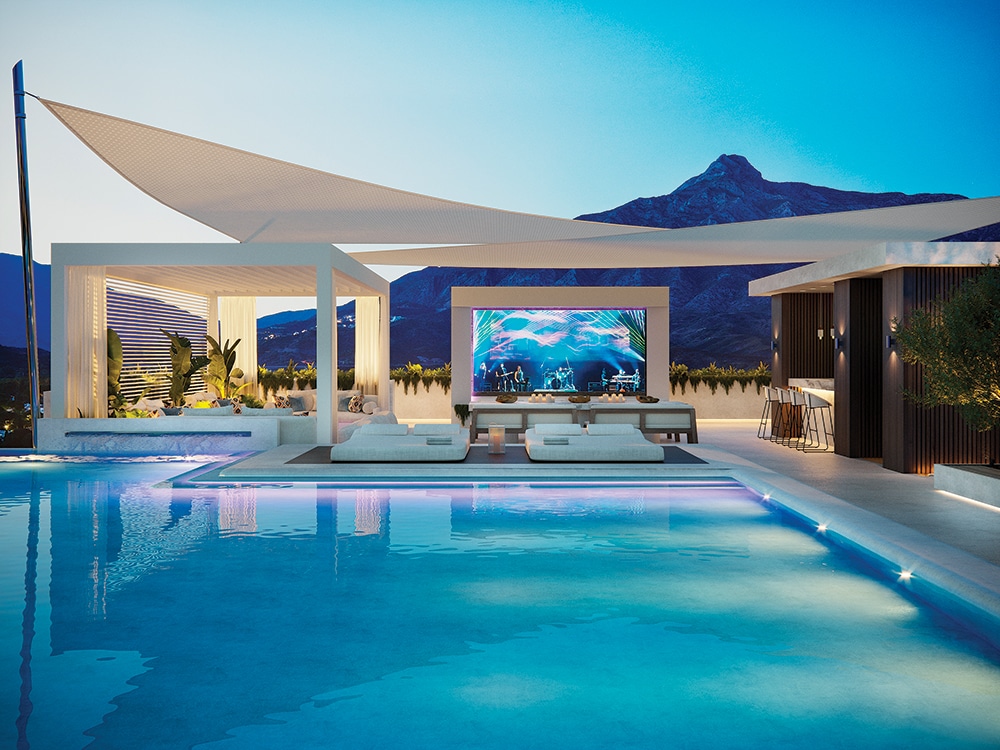 The third floor, although not usually referred to as such, is too often neglected. In warm climates, whether the top of a penthouse or the flat roof of a villa, the third floor – the roof terrace – is a space too big and too far away to be properly designed for living. The time has come to change all that. But how we refer to it is a question of linguistics. More importantly, the aim is to improve the quality of architectural design in a large space that should be used more, and will only be used more if the problems inherent in any over-sized space without a roof are solved: lack of intimacy and functionality, the weather and not least, expense. At an average size of 200 to 300 square metres (the surface area of the entire ground floor in most cases), this is an area that will never invite regular use while furnished with a Jacuzzi or plunge pool and barbeque stuck in a corner or, if placed in the middle, lost in the vast space around it, with lonely pieces of rattan furniture strewn around like small blobs of paint on an empty canvas.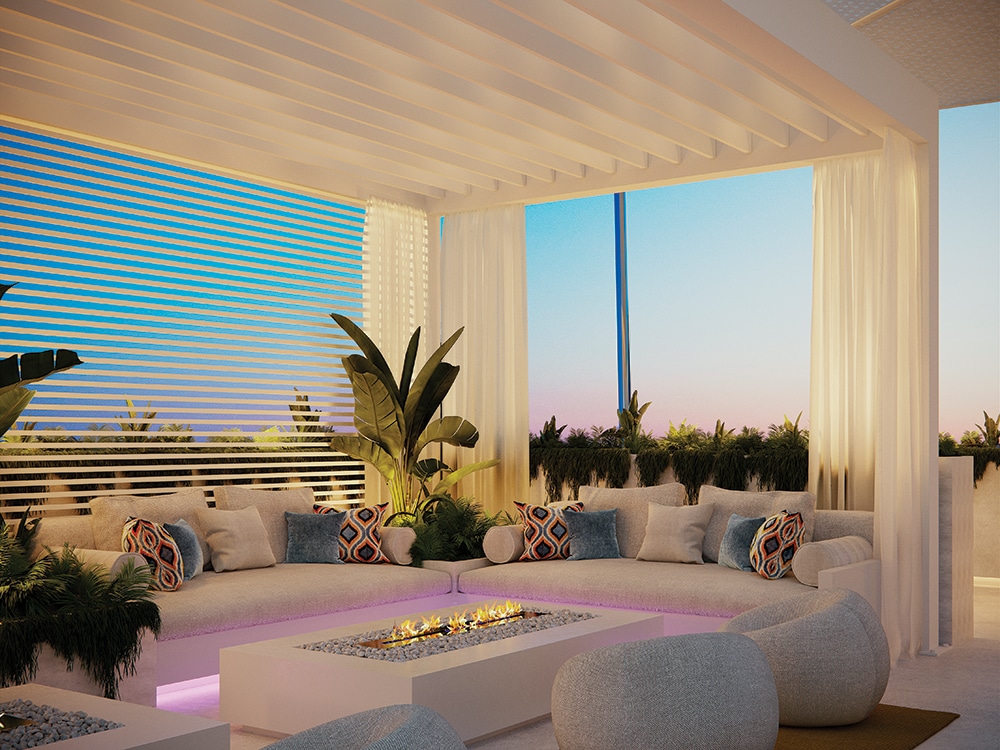 So what's the solution? We spoke to the architects at UDesign who designed the magnificent roof terrace you see in this feature. They were very clear about one thing: they wanted to achieve a design that would invite people upwards.  It should have functionality and order. It already, in all likelihood, has the best views of the property, and this may well have been an initial reason for the house purchase, so it should obviously be a place one would like to spend a lot more time in. To be as it should be requires resources and imagination, but the result would be well worth it, both in time spent using it and in the substantial resale value it adds to a property. To make full use of available and, too often, superfluous space is always a priority.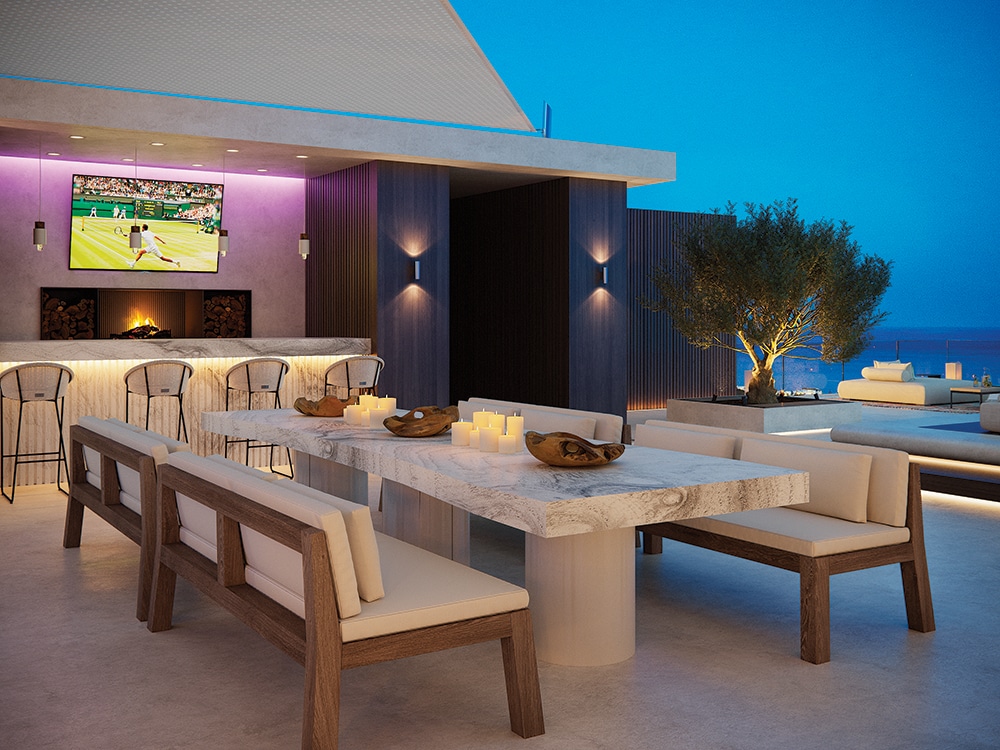 "Imagine inviting guests to your house, lots of them, and suggesting everyone moves up to the terrace," they told us, "and then imagine the looks of pleasant surprise on their faces when they see that what's there is not at all what they imagined. Instead of a large expanse of nothingness, they find themselves in a very comfortable and enjoyable space they will never forget, with different areas for different purposes: dining area, bar area, splash pool, Jacuzzi, do-nothing-but-sip-a-cool-drink-and-chat area, take-in-the-view area and any other space your creativity and good design comes up with. Luxury living brings you closer to heaven."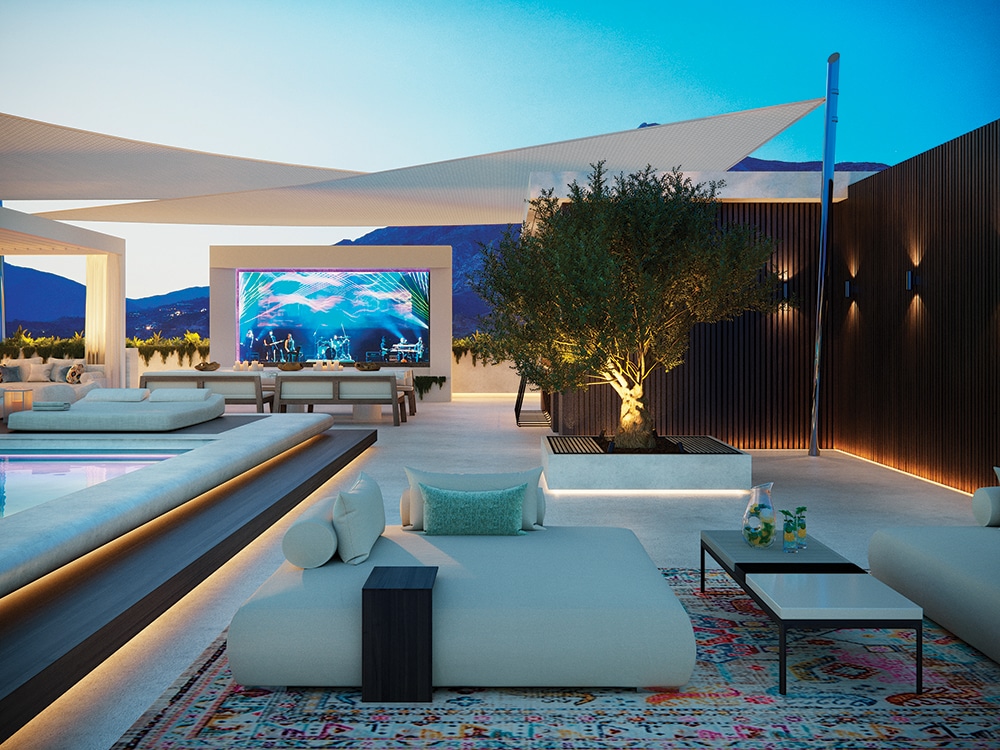 The nuts and bolts in a space like this are in the weatherproof fittings and furniture, with nothing like the stark functionality of outdoor furniture of days gone by. These include the clippable and unclippable sun shades and space dividers, the beautifully designed lighting systems that make this pure magic by night, and the extraordinary use of fire and water to create ambience.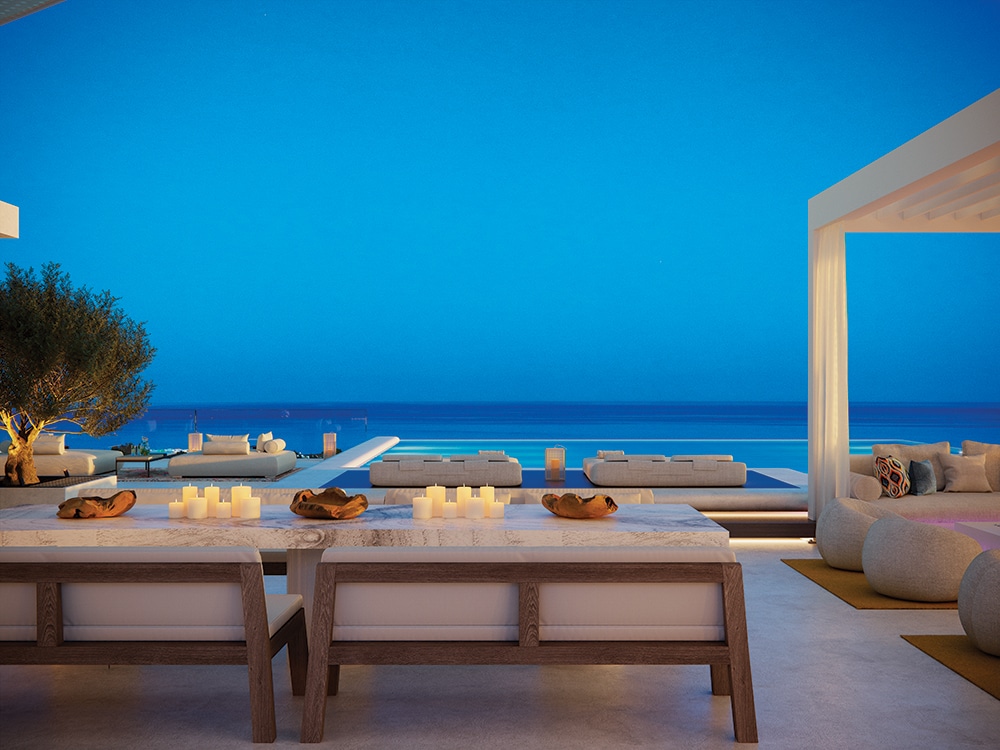 This is space for somebody who loves entertaining, comfortably fitting up to a hundred people who will all leave with an experience not easily forgotten. All in all, such a magnificent roof terrace amounts to a lot of effort and not a little expense, but it will pay for itself in many different ways over time. And it will certainly enrich the life of its owner in the meantime.
If you have a roof terrace that has been seriously neglected and could do with some TLC, contact the team at UDesign.
---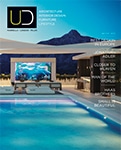 This article first
appeared in the
7th issue of
UD Magazine.
Click on the image to read online.
---