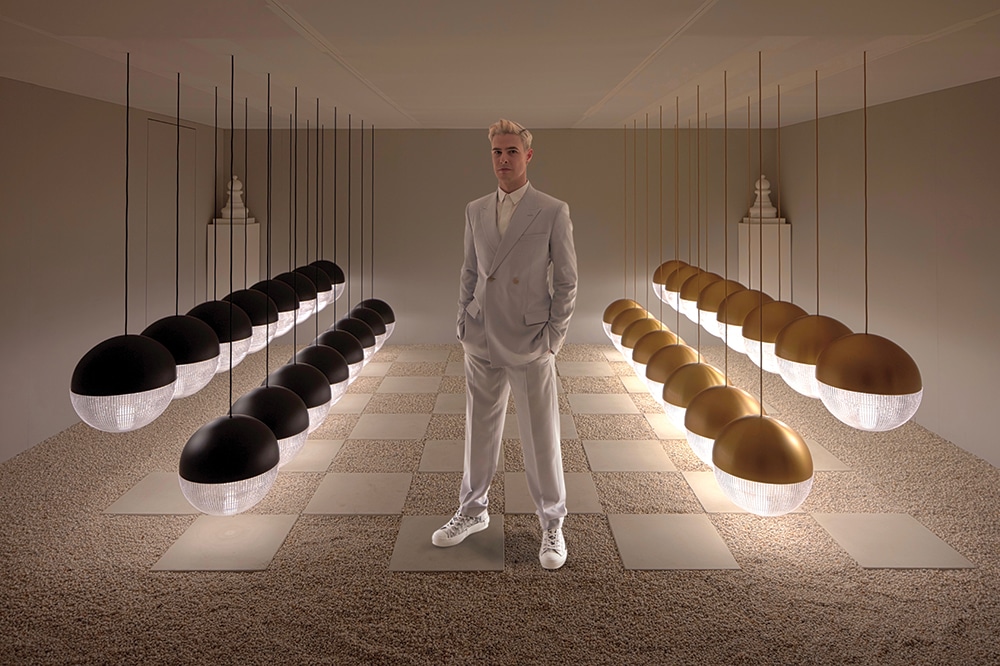 Made in Britain: Interview with Lee Broom
Lee Broom is a British designer whose reputation is growing fast, both at home and abroad. He spent his early years in Birmingham, was taught to draw by his artist father and pursued an acting career as a child member of the Royal Shakespeare Company. Everything changed at the age of 17, when an unexpected turn of events led him to an internship in Vivienne Westwood's studio and to the study of women's fashion at London's Central St Martins. In his final year at university, Broom started a side business making cushions, curtains, upholstery and mirror frames to earn some extra money and take a break from fashion.
More than 30 interior design awards later, including the prestigious British Designer of the Year Award and The Queen's Award for Enterprise, he is now a recognised name in lighting design. He launched his eponymous label in 2007, and is now head of a "rock-glam brand on the cusp of international stardom", according to the Financial Times. He draws inspiration from celestial objects and childhood memories, takes opposites and puts them together and places ordinary things in an unusual context. Lee Broom and his label know no limits, collaborating with brands as different as Wedgwood, Christian Louboutin, Clarks, Bergdorf Goodman and Lancaster House. His transition from actor and fashion designer to interior designer and now, product designer, has given him the richness of experience that no design school could have provided.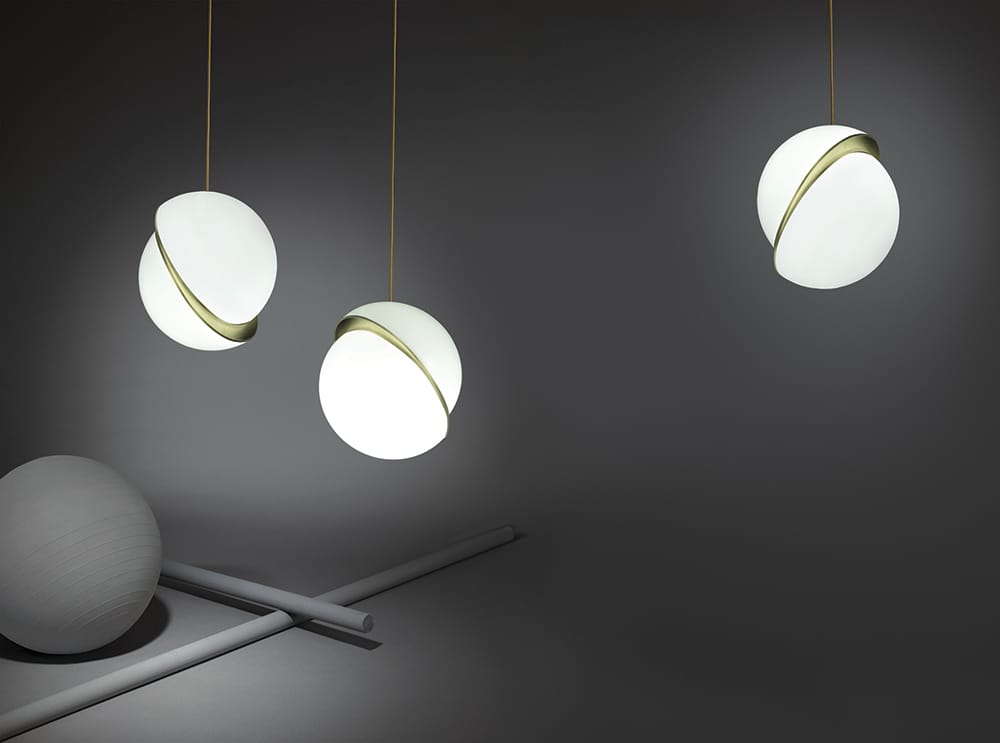 Above: The Crescent Lights, Lee Brooms favourite piece from his collection.
You career path has had some unexpected twists and turns. What has been the one constant through it all?
My theatre background has definitely had a subconscious influence on my work, especially when it comes to our exhibitions – I like to create an engaging and memorable experience for people. I'm still very passionate about fashion, even though I'm no longer in that industry, and I like looking at what people are wearing. When I was working for Vivienne Westwood, she showed me how she was influenced by tailoring and pattern cutting from centuries past, and how we can learn from historical techniques and make them relevant to modern times. That has definitely filtered down to what I do now as a product designer, in that I have looked to traditional manufacturing techniques, craft techniques, and styles from the past, and made them relevant to our time.
What historic period inspires you most?
If I were looking at particular eras, I'd say Art Deco and the Bauhaus. For me they had both a modernist and classic aesthetic which is rather timeless: many 1920s modernist designs look as up-to-date today as they did back then. It was a revolutionary time in design, and this influence can be seen in many of my pieces, particularly my lighting.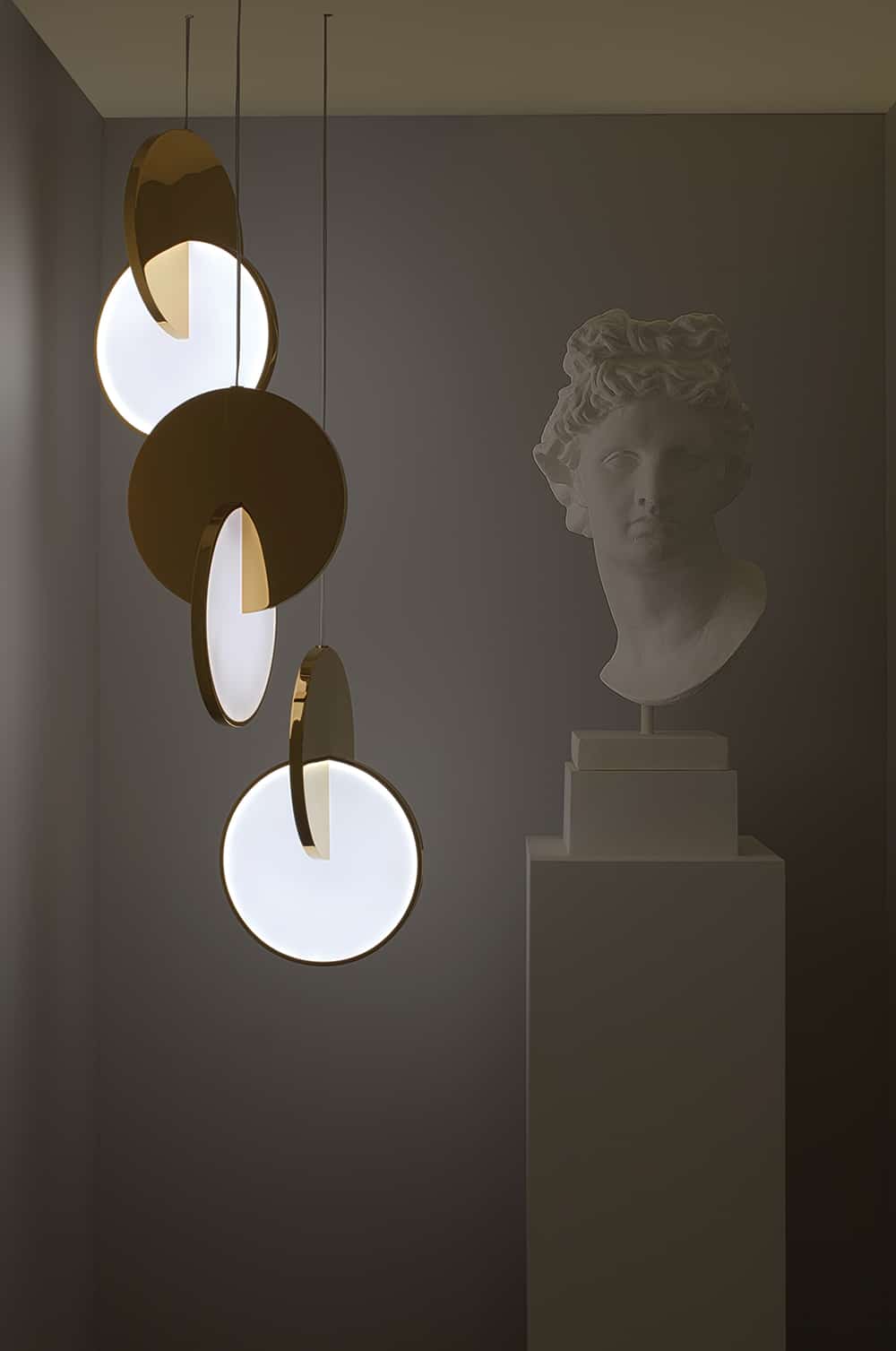 Above: The Eclipse Chandelier Eclipse is celestial in both name and inspiration. Mirror-polished gold and acrylic discs interact, dissect and obscure, which both eclipses and reveals its light at the same time.
When designing the Lee Broom Department Store for the Milan Design Week 2015, you were influenced by the cinema. Which are your favourite movies?
One of my favourites is A Single Man by Tom Ford. He is an incredible director, and manages to meticulously combine art direction, costume design and cinematography. I also love A Space Odyssey, which has definitely influenced some of my exhibitions.
At one point about 80 percent of your products were produced domestically, and Made in Britain was one of the unique selling points of the Lee Broom brand. Is this still the case after opening your second showroom in New York?
When I started the brand in 2007, our output was much smaller, and much of our production was done in Britain. As we've grown, this has now been dispersed across the globe. It's important for me to work with only the very best artisans, manufacturers and technicians. We create products in a wide range of materials with the latest technology, most of which are still handmade in large quantities. Our marble comes from Carrara in Italy, and we regularly visit the quarry to choose it ourselves. All our crystal is made in the Czech Republic, where one finds the best, and our hand-blown glass accessories and lighting are produced in Poland. We also work with factories in the Far East, producing our own LED light bulbs, light systems and lighting parts. But we still have our own factory and team in London, where most of our products are assembled by hand. This last part of the process is crucial to maintaining a high-quality standard throughout. In fact we just relocated to a much larger space so we can do more of this in London.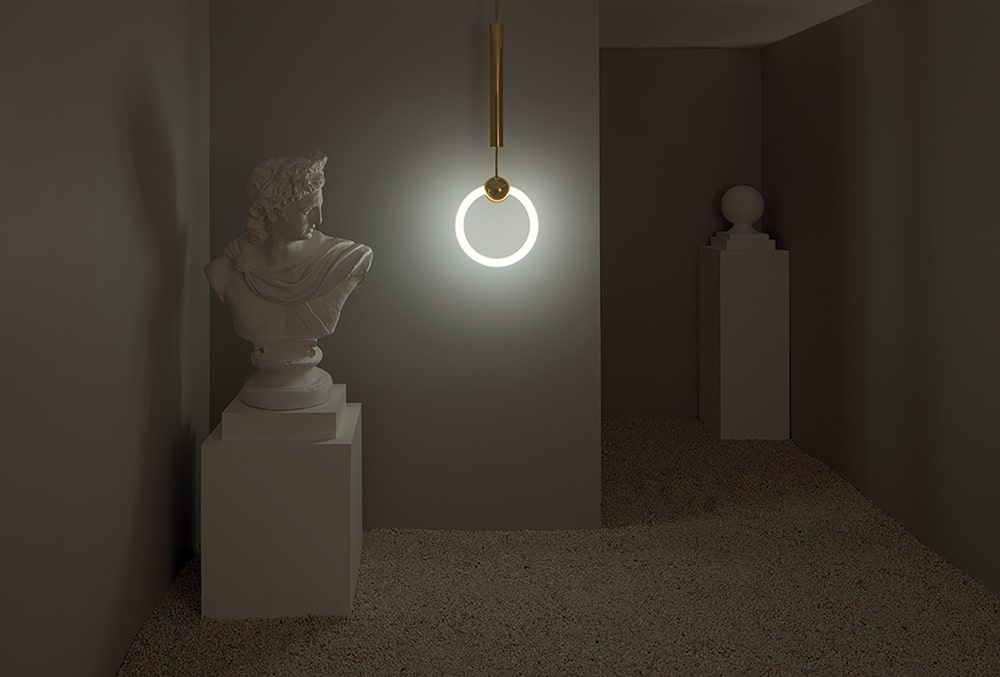 Above: A polished gold sphere pierced by a dimmable circular fluorescent tube to form Ring Light, a pendant of simplicity and elegance.
You've met the Queen of England, but do you know if the royal family own any of your pieces?
Yes, they do, which is nice to know. However, I love the fact that anyone can own a Lee Broom product, and that somebody loved a particular piece enough to purchase it and put it in their home. As a designer I don't create products with an award mindset, although needless to say, getting an award is always a huge honour. Receiving the Queen's Award for Enterprise and meeting the Queen was a very proud moment for me and for the team. It rewarded us in some way for many years of hard work.
During a presentation in Toronto, you introduced almost all of your designs as a probable favourite, as you put it. Do you find it difficult to actually choose one?
Did I? That's funny, maybe it's because I don't really have favourites. But okay, if I had to pick only one, it would probably be the Crescent Light. The simplest pieces in my collection tend to be the most challenging to produce because we're making an effort to hide the seams and construction. This is very true of my Crescent light, where the hidden mechanics that makes the light work so well was quite difficult to achieve.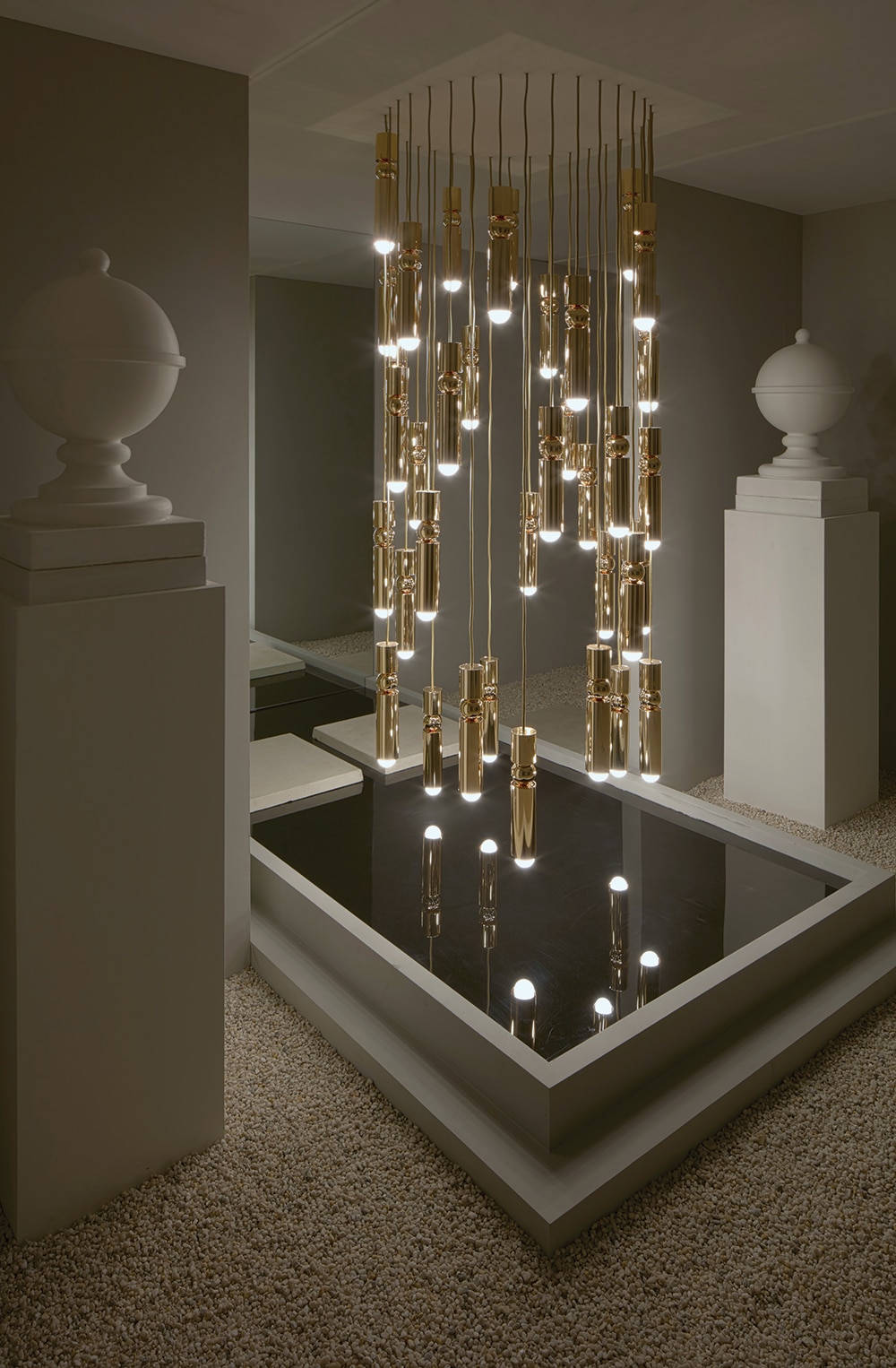 Above: The Fulcrum Chandelier features Fulcrum Lights suspended at set lengths from a matching finish ceiling plate to create a dramatic cluster that is surprisingly simple to install.
What helps you keep the creative flow going?
I pick up inspiration all the time, just by walking around London, travelling the world, seeing architecture and going to galleries. I like nostalgia but I'm also excited by the future, so this way of thinking filters into my work constantly. I'm a very visual person and I can easily imagine concepts very clearly, so I'm always thinking and dreaming up ideas, even in the most banal environments. Visiting factories is also a great source of inspiration, perhaps more practically. I'm inspired by materials and manufacturing techniques and how I can use the traditional in new and innovative ways, striking the balance between modernism and nostalgia, re-imagining silhouettes and playing with form and shape.
Vauxhall, where you live in London, has a colourful history. Is that the spirit your home is designed in?
I live in a converted fire station, so there are a lot of industrial architectural details to my home which I love. I'd say it's very much the embodiment of me as a designer. I have a lot of my own designs in the space, but I also have a number of mid-century pieces. It has a very modern layout with lots of stairs and different levels, and a central atrium which is my favourite space that I tend to use for entertaining and having friends around. All the other rooms in the house lead from the central atrium, which provides lots of natural light through a central skylight. Whenever I have new pieces or prototypes, I'll often bring them into this space for me to try out, so it's always evolving.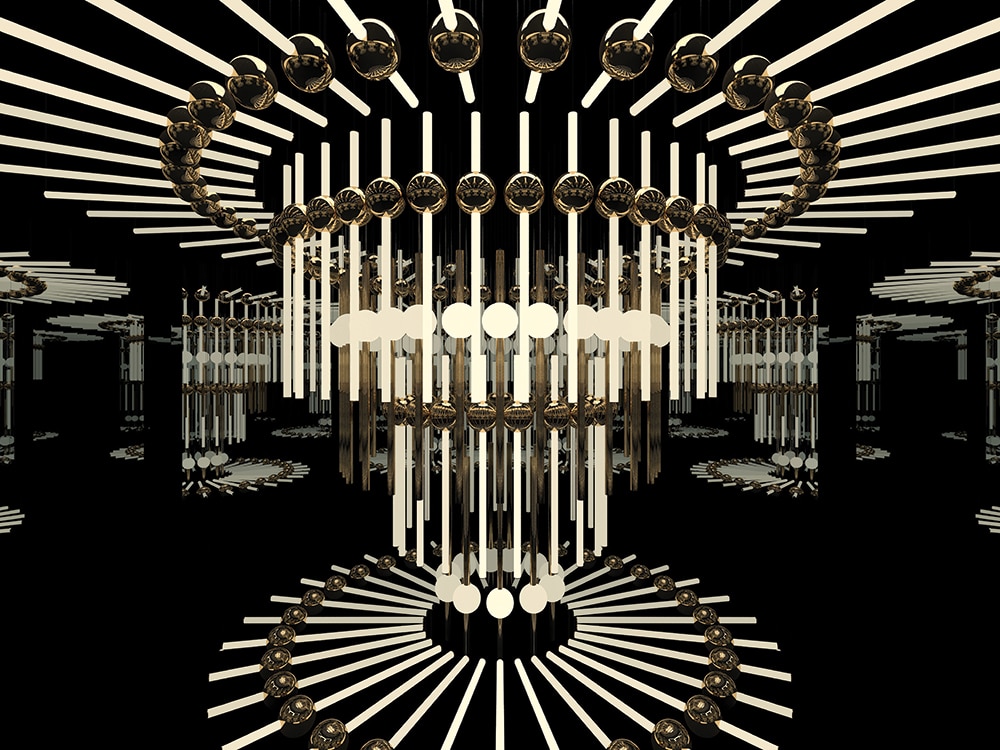 Above: London Design Festival 2019. In signature Lee Broom style, Kaleidoscopia uses visual illusion to create an intimate exhibition with plenty of WOW factor. Visitors will discover lighting products within a highly reflective environment, forming a sequence of multiple images and mesmerising optical illusions, inspired by the kaleidoscope. Only when inside the installation will visitors experience the full transformative visual impact.
As a child you were really into designing houses and shopping malls. Any chance of you going into architecture?
Quite possibly. I could certainly see myself designing my own house at some point. I love architecture, particularly brutalist buildings, and I like the way that the exterior and interiors of those buildings come together harmoniously in a very dramatic but practical way.
What's next for Lee Broom the brand, and for you personally?
For the London Design Festival this September, we'll be transforming our Shoreditch showroom to present a new installation called Kaleidoscopia, which will be an experiential showcase featuring our lighting pieces. The show will play with kaleidoscopic impressions, and visitors will be invited to peer inside the installation to discover lighting products within a reflective environment with optical illusions. It should be quite mesmerising, I hope. Later this year we'll be travelling to Japan to showcase our collections, and I'm designing our new collections that will launch in Milan in April next year. For me personally, I'll take a short holiday in Mykonos before all of that kicks off, to make sure I get a chance to recharge my batteries.
Interview by Anastasia Sukhanov, images courtesy of Lee Broom.
---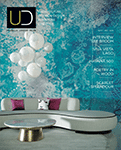 This article first
appeared in the
6th issue of
UD Magazine.
Click on the image to read online.
---