UD Magazine Nº4 brings you the best in design from around the globe
Great design, like great wine, travels well, and in this 4th issue we bring it to you from all around Europe and as far away as those beautiful islands in the Pacific. Our magazine is fast becoming global.
We bring you wacky wallpaper from Finland, delightful light from northern Portugal, the essence of Italian design in Florence, and tradition meeting innovation in Venice. We visit a sensational Mediterranean cortijo, feel the power of positive architecture in Marbella, and then head over to Honolulu to see what's been described as "the world's most instagrammable hotel".
Feathr Weight Champions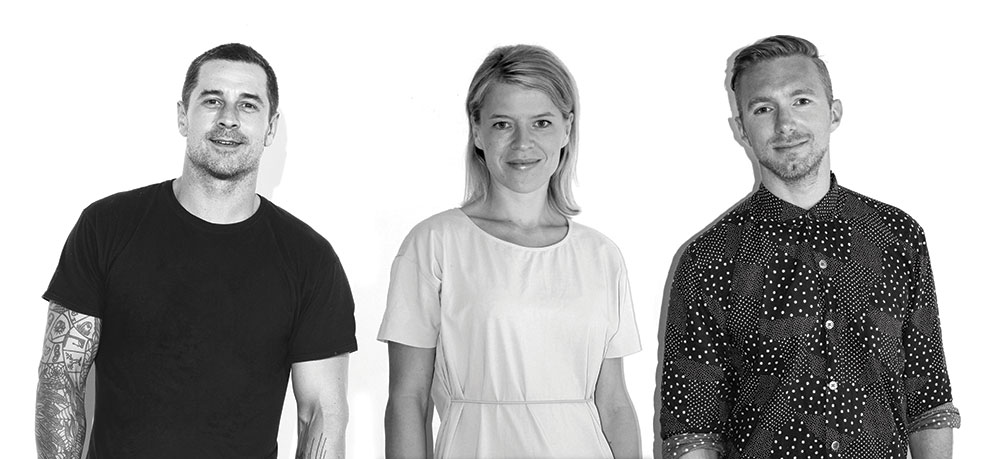 Anti-apathy, open source and optimism: these are the words used by FEATHR founders Tom and Anne Puukko and Oli Green to describe their ground-breaking interiors company.
Giles Brown chats with Tom about wallpaper as the Next Big Thing, about why the Finns have their lives sorted out and about ditching fear by taking risks…
Read the interview that starts on page 12 of UD Magazine Nº4
Mid-century style and all that jazz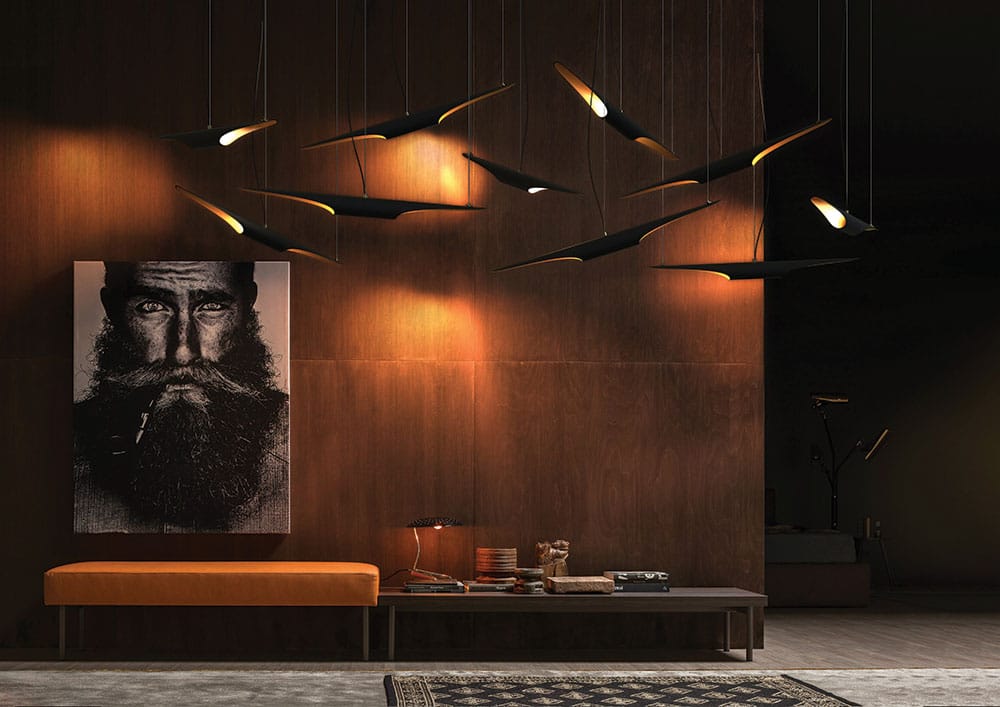 A stunning and stylish range of soul and jazz inspired lamps bring a cool mid-century vibe into your home. We take a look at the Heritage range of lighting from DelightFULL and chat to their CEO Claudio Vasconcelos. "Mix a martini, put on a sharply tailored suit and listen to some vintage vinyl next to a Hepburn lookalike…"
Read the article on page 62 of UD Magazine Nº4
The Spirit of Florence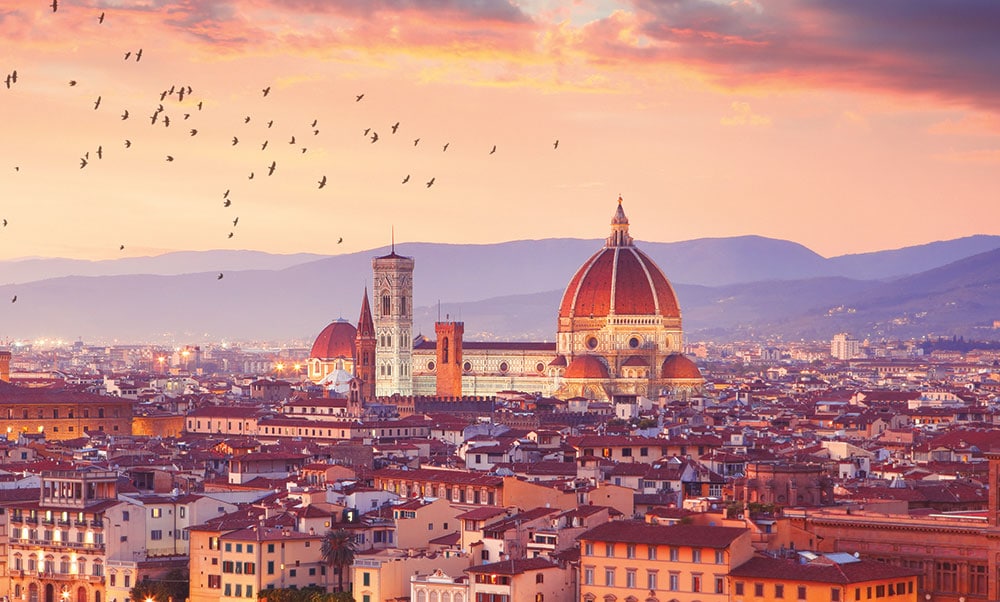 Florence. Think art and architecture. Think ancient and utterly modern. Think great food and great wines, and a unique manufacturing tradition founded on centuries of craftsman-ship. Think textiles, think furniture, and think Arketipo Firenze, because this company, now one of the leading furniture designers in all of Italy, is the essential spirit of Florence.
Vivion O'Kelly talks to the CEO of Arketipo Firenze, Lorenzo Cattelan, whose father Giorgio Cattelan set up Cattelan Italia in 1979.
Read the interview on page 92 of UD Magazine Nº4
Made in Italy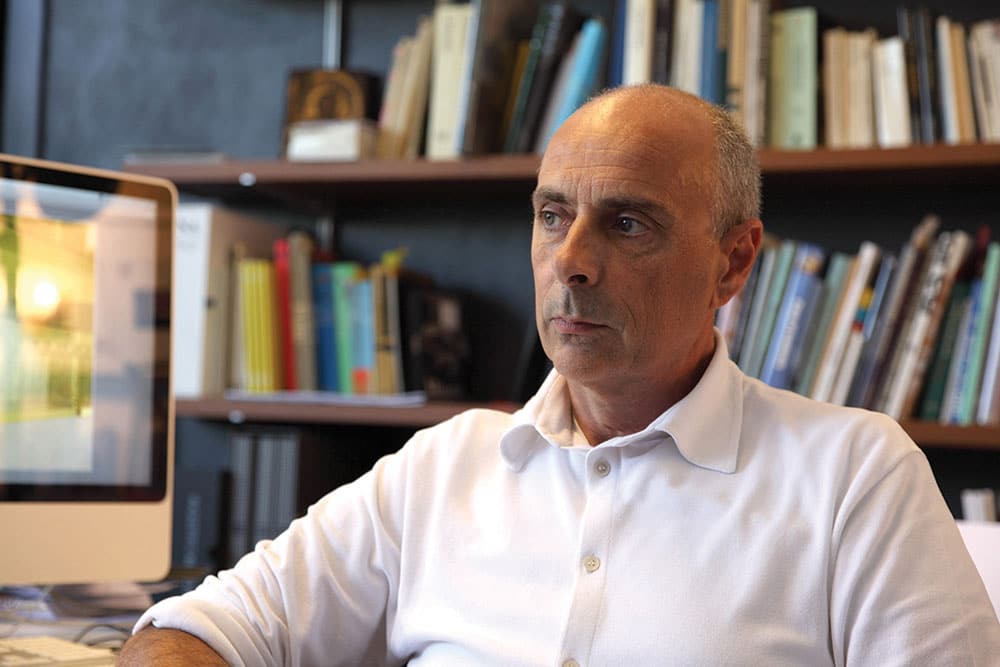 About 30km outside the magic city of Venice, modern history is being made. Under the wonderfully Italian leadership of Creative Director Massimo Castagna, Henge is creating a new paradigm in the world of interiors.
Zac Colchester talks to Massimo Castagna: "Tradition and innovation are not antithetical, but are part of a single flow toward creativity."
Read the article on page 122 of UD Magazine Nº4
Colouring the World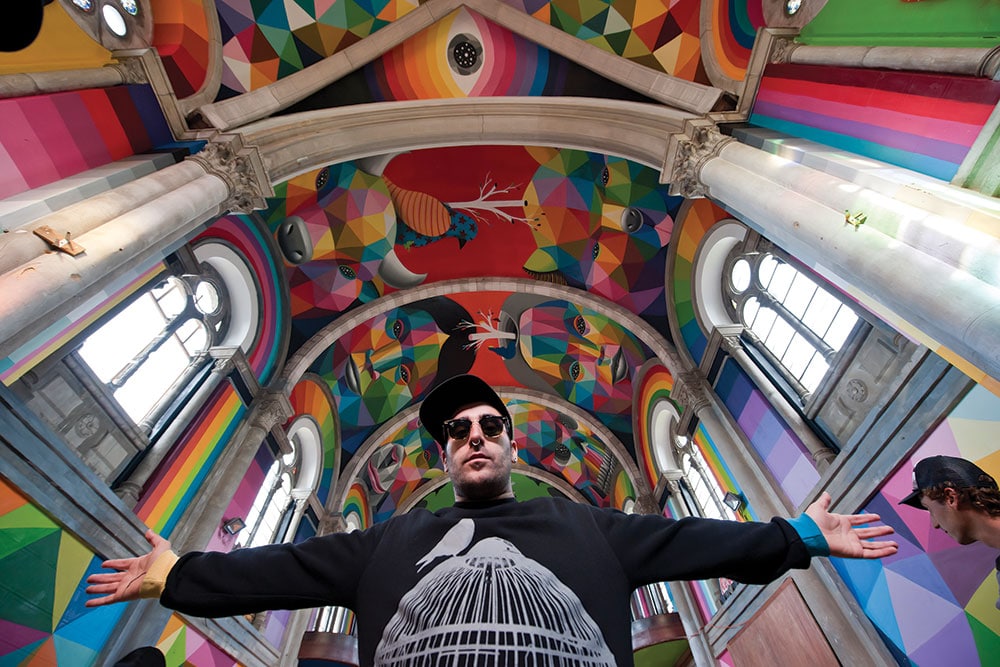 We talk to Okuda, one of the world's most recognizable street artists, whose surrealistic, large-scale murals bring life and colour to the poorest neighbourhoods.
Read the interview on page 148 of UD Magazine Nº4
Aside from all these creative people, our 4th issue is jam-packed with gorgeous imagery, exceptional architecture and cutting-edge design.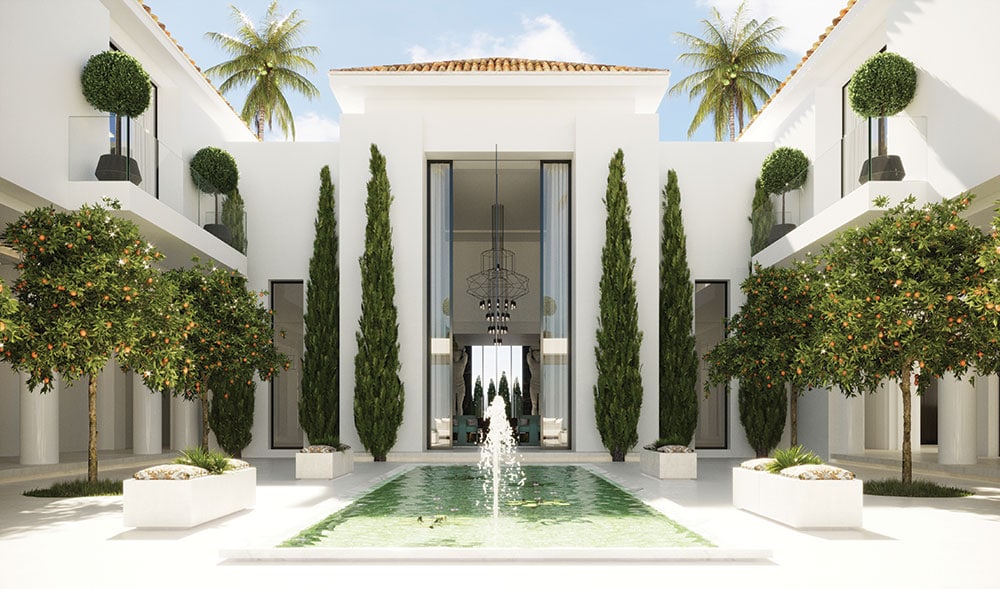 Our main design feature is about a new kind of cortijo – the classic design concept revisited. Anastasia Sukhanova discovers how UDesign have brought together the old and the new to create a stunning, contemporary home.
Read 'A New Kind of Cortijo' on page 27 of UD Magazine Nº4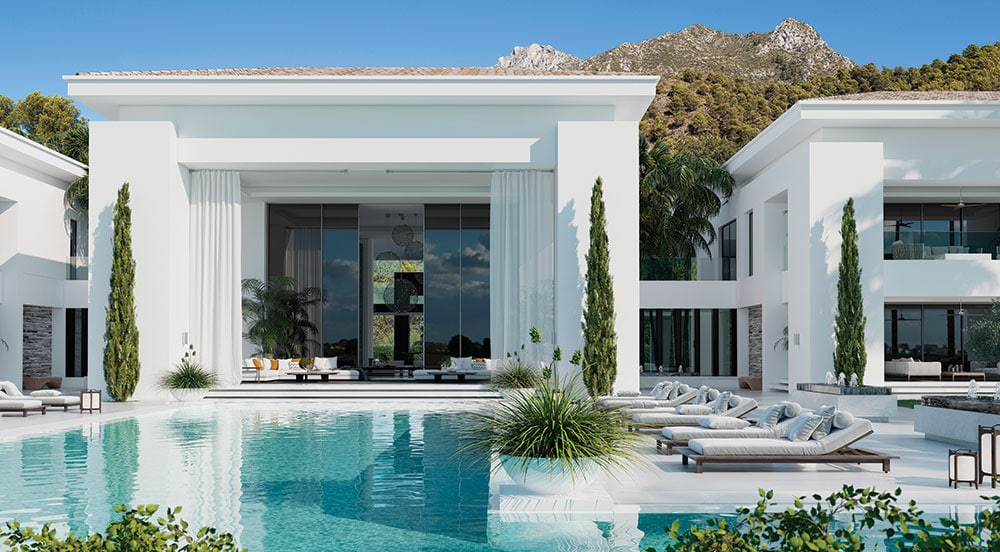 We have a special feature on architecture where we talk to UDevelopments, the architectural division of UDesign, about how they design their houses. "All our designs start on the inside…we seldom know before we start how the outside will look…"
Read 'The Power of Positive Architecture' on page 76 of UD Magazine Nº4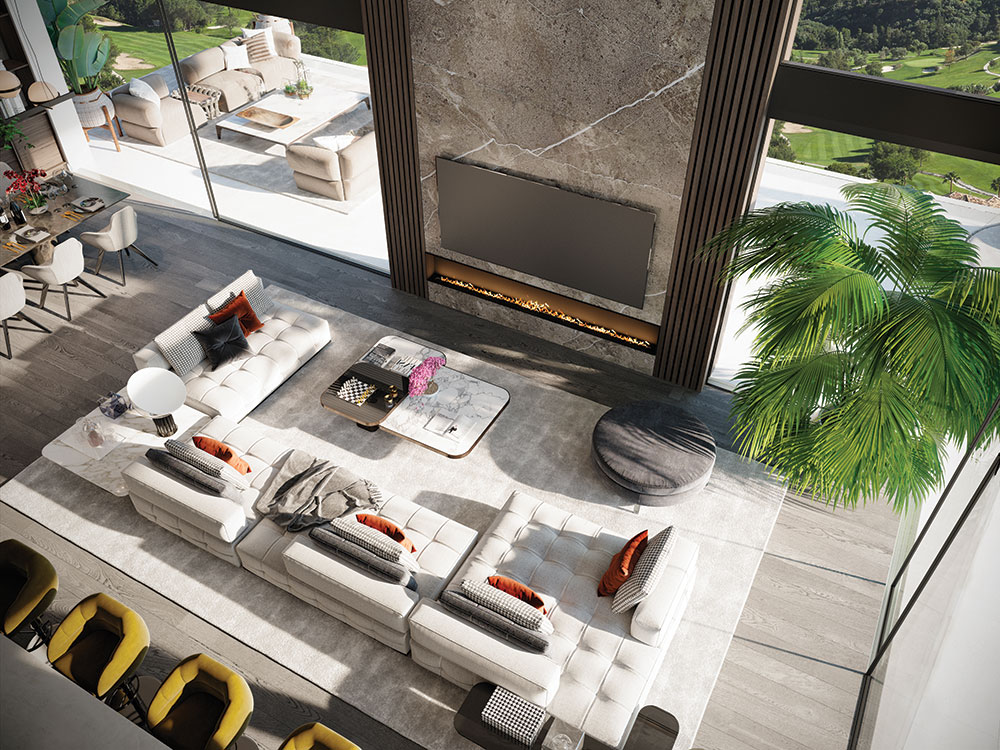 Our interior design showcase looks at a gorgeous penthouse with 6.5 metre-high ceilings – nothing adds drama to an interior quite like a ceiling that soars.
Read 'UDesign Showcase' on page 108 of UD Magazine Nº4
For Designer Escapes – our regular get-away-from-it-all feature – we travel to those beautiful islands in the pacific to a hotel that has been described as "the world's most instagrammable hotel". At the Shoreline Waikiki, nature meets neon in a dramatic and beautiful way.
See 'Designer Escapes' on page 136 of UD Magazine Nº4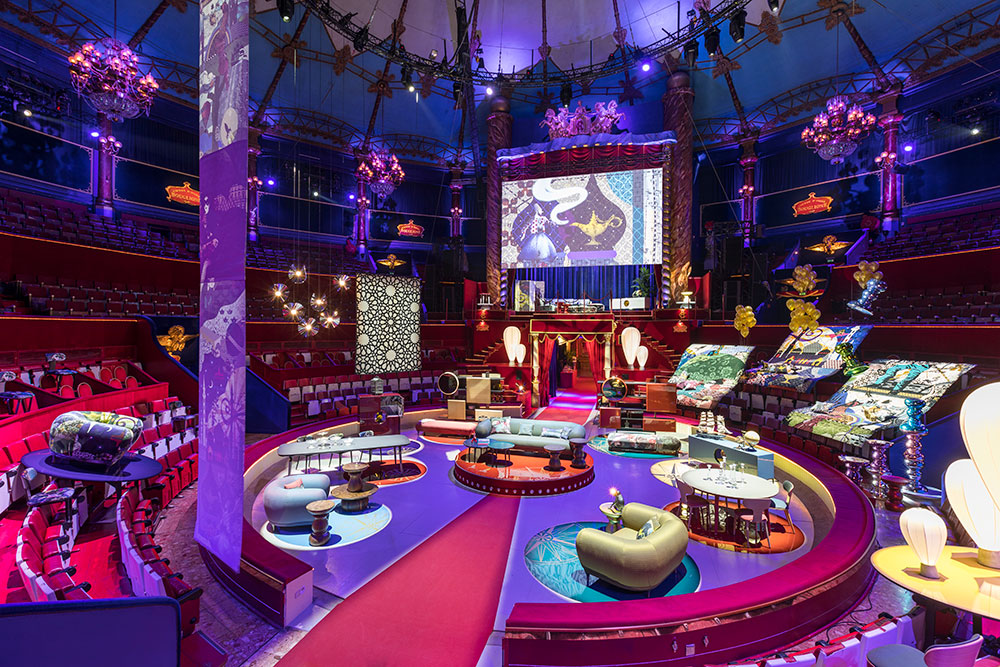 And finally our regular feature on Design Trends takes a look at the fantastic new Globetrotter Collection from Marcel Wanders and Roche Bobois, The Espirit Noir Collection from Giopagani and Kirby Design, special edition pieces from Insidherland and Bessa Design and some crazy new wallpaper from Skinwall Dream Wallpaper.
See 'Design Trends' on page 152 of UD Magazine Nº4
---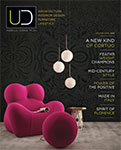 These articles first
appeared in the
4th issue of
UD Magazine.
Click on the image to read online.
---