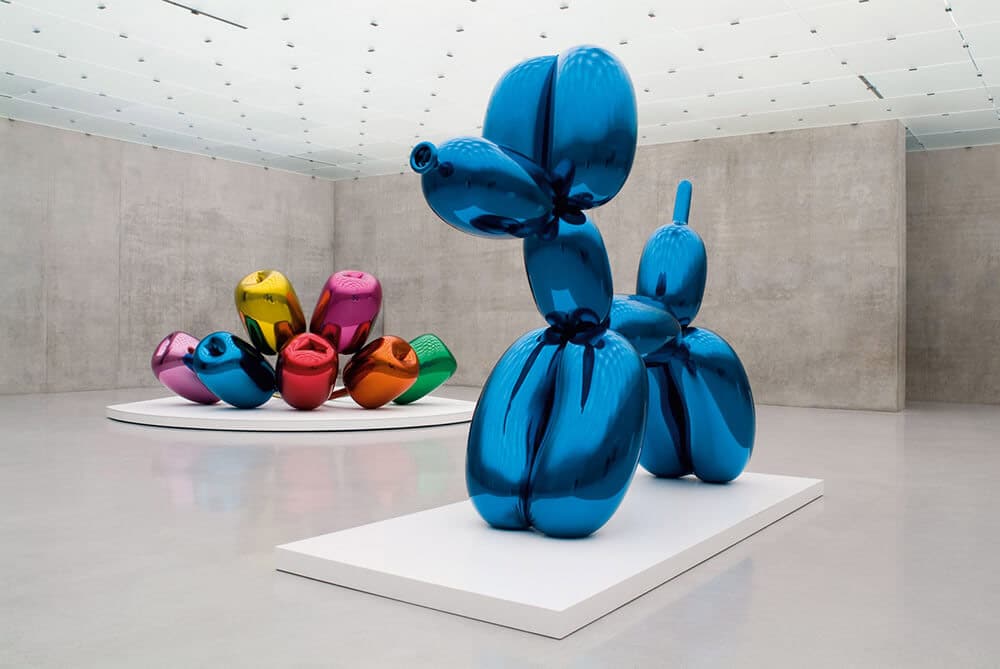 10 contemporary artists you should know
In our modern world, everyone should know a little bit about art. Even though it's subjective there is nothing quite like that feeling when an artwork captures your gaze and fills you with emotion, it's breathtaking and beautiful at the same time. There are a plethora of contemporary artists today who can do just that. Here we have picked just 10 talented contemporary artists that you should definitely know. For sure, you will have heard of a few of them – perhaps the ones who are also activists – others might be a surprise.
10 Contemporary Artists:
Ai WeiWei
Ai WeiWei is China's most famous artist, well, part artist part activist. As an activist he draws attention to human rights violations on an epic scale. As an artist his work opens the mind and brings to light new forms of social engagement. China sees him as a threat and he has been beaten up many times, put under house arrest and had his property destroyed by a government that views him as a threat to a "harmonious society". In Ai's words, "China and the U.S. are two societies with very different attitudes towards opinion and criticism." He saw the difference, and then refused to conform. He is an artist who has actually put his life on the line to defend freedom of expression. Contemporary artists like Ai remind us that risk-taking is an essential exercise in a free society. His recent 'migrant themed' work is haunting, one featuring thousands of life vests can be seen below. aiweiwei.com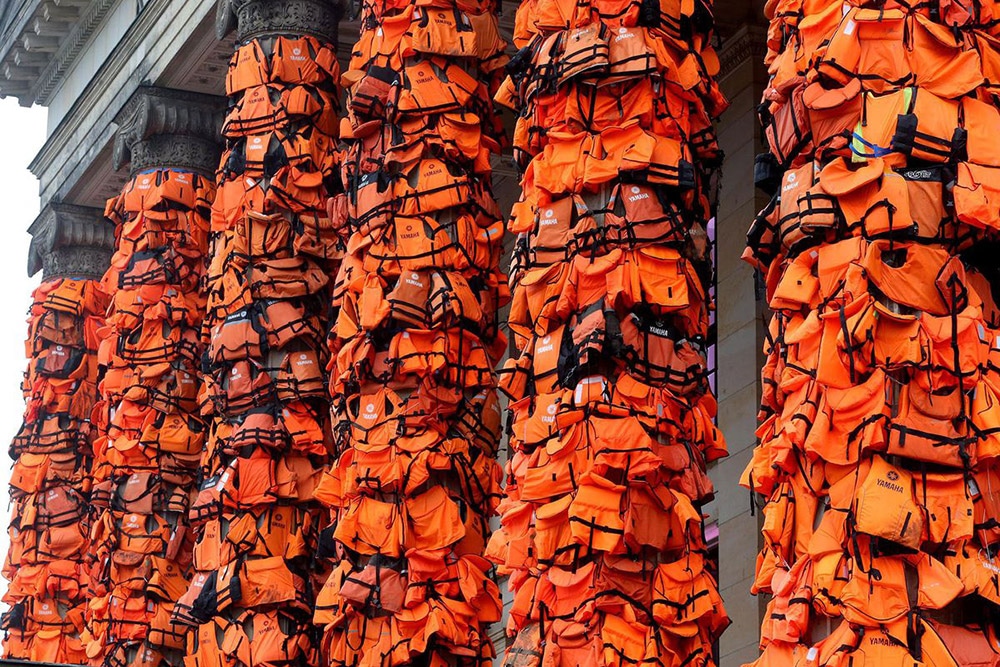 Jeff Koons
Jeff, in many ways, is the opposite of Ai WeiWei. Jeff's art pleases the eye, even though he gains inspiration from stuff that most people throw away. Some say he is the epitome of Neo-Pop – an 80s movement that looked to earlier Pop Art for inspiration. His steel Balloon Dog sculptures are endearing and charming. Koons has certainly challenged fine art collectors to redefine what fine art looks like and his message sits well with those who are sick of art elitism. Currently his works fetch the highest prices of any of the contemporary artists living today – he is a new kind of art genius, yes, a crowd-pleaser, but what great showmanship! www.jeffkoons.com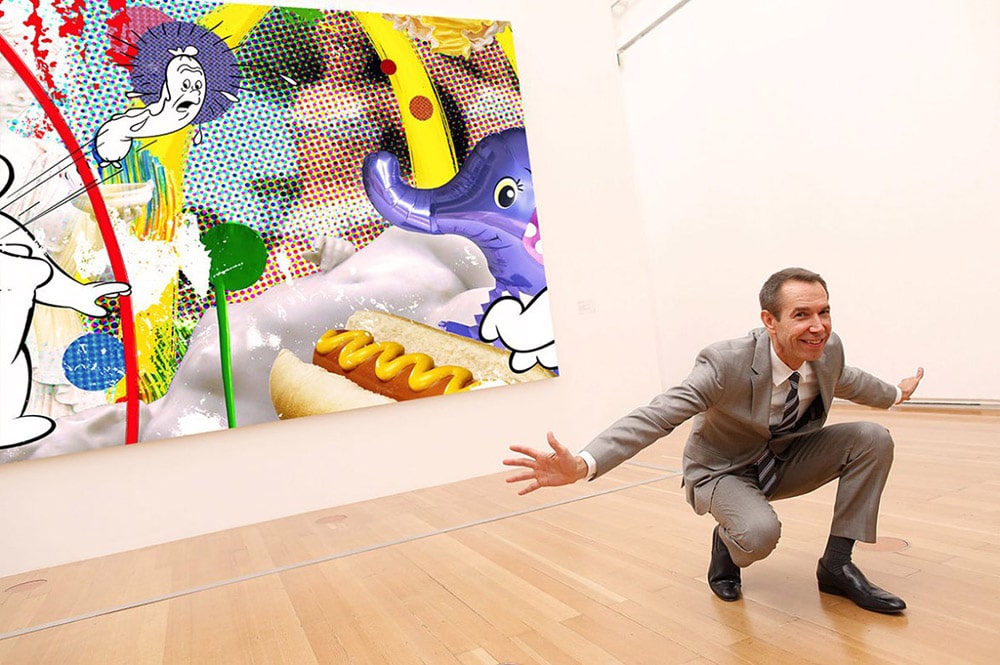 Damien Hirst
The art superstar of the 1990s, or the Sid Vicious of the art world, was helped to fame and fortune by advertising executive Charles Saatchi who saw promise in his work and gave him a virtually unlimited budget to continue. Probably his most famous work then was the shark suspended in a tank of formaldehyde, entitled "The Physical Impossibility of Death in the Mind of Someone Living". It wowed and repulsed audiences in equal measure. Hirst has been a master in attention grabbing. His works attract people to galleries as much as it appalls them when they arrive. Who wouldn't be thrilled at the sight of a dead shark close-up? His work continues to fetch sky high prices. www.damienhirst.com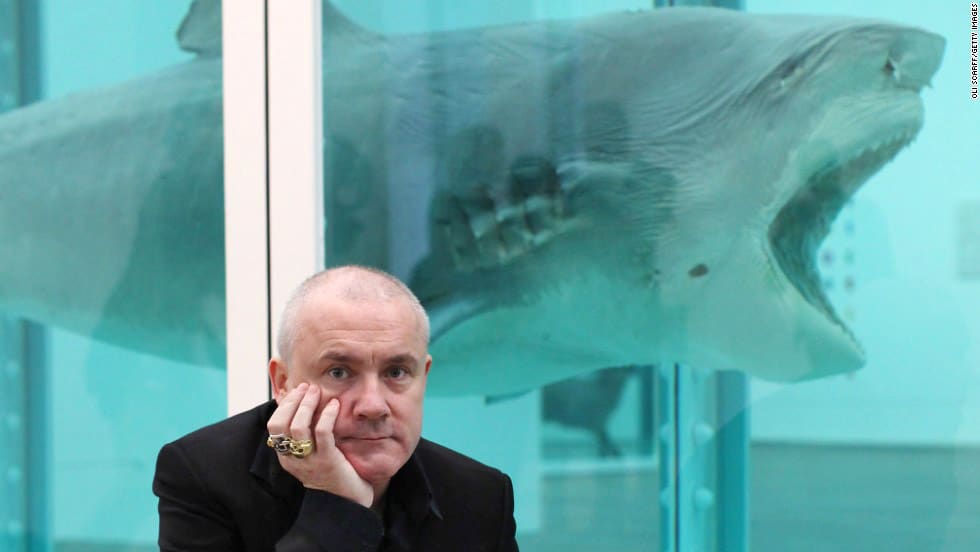 Yayoi Kusama
Today Kusama is one of the world's most unique and famous female contemporary artists and writers, and an important voice of the avant-garde. Think feminism, minimalism, surrealism, Art Brut, Pop Art, and abstract expressionism. As a child she suffered horribly at the hands of an abusive mother and was also plagued by mental illness. It was her art that saved her. Born in 1929 and being a woman, the Japanese culture didn't make it easy for her either. However, she used her painful experiences as material for her prolific artistic output in many different disciplines. Kusama has exhibited alongside such big names as Andy Warhol, Claes Oldenburg, and George Segal. More information on Yayoi >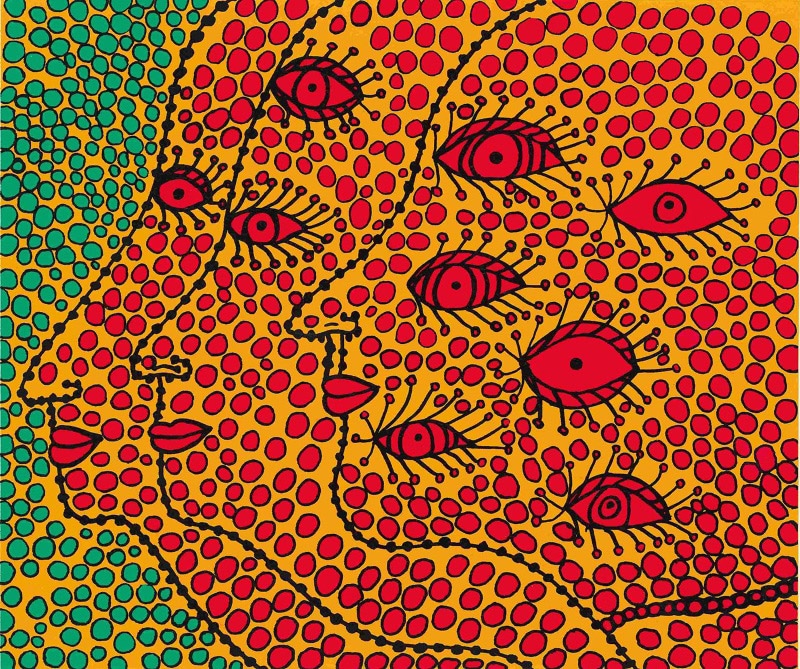 Bansky
Most of us have heard of Bansky. An anonymous controversial street artist, arguably the most famous in the world, he became known around the late 90s. He started his career with dark humour grafitti, being part of Bristol's graffiti gang DryBreadZ Crew and then developed a finer style using stencils. You can tell a Bansky work by it's striking imagery and powerful slogans. He engages in political themes and mainly criticises war, greed and capitalism. He received worldwide attention with his tear-jerking work on the West Bank barrier in 2005. www.banksy.co.uk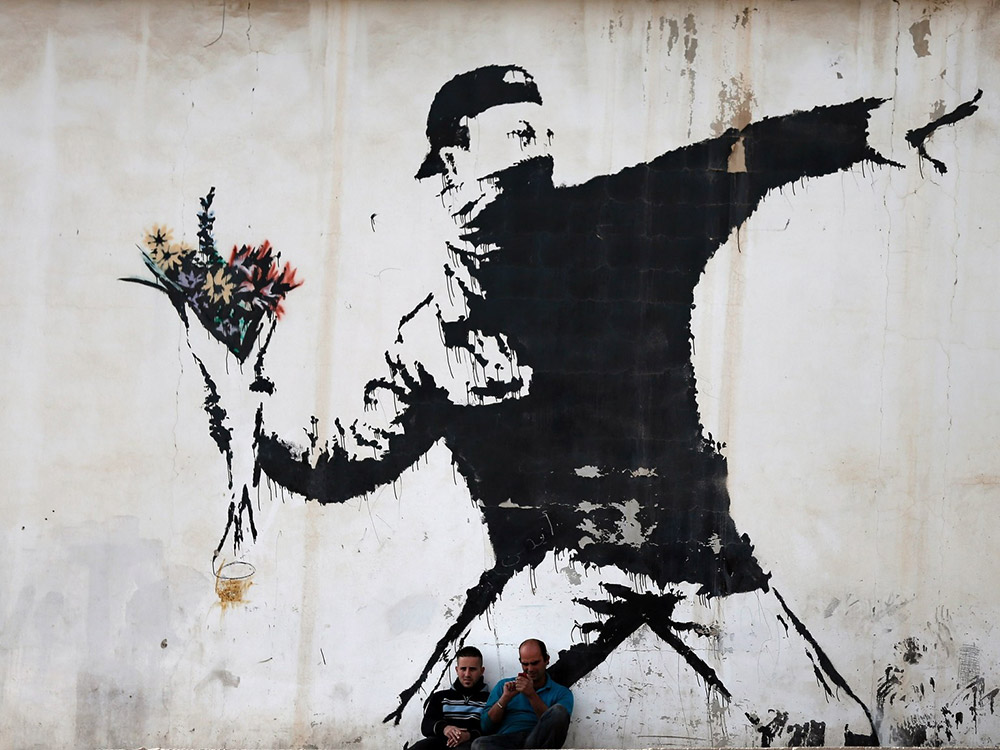 Takuro Kuwata
Born in 1981 in Hiroshima, Takuro describes himself as a "radical potter" although his artwork is grounded in the tradition of ceramics. Seeing a group of his tea bowls together one could be forgiven of thinking that they are radioactive as he uses eye-popping, saturated colours and his ceramics are twisted and broken in unusual ways – all natural though. He adds stones to his clay mix so that when fired, they burst or puncture the clay structure. "I use natural materials for my ceramic works. These works are not objects I can create on my own. It's the dialogue between the materials and nature that allows me to create this organic atmosphere. From the time I make the pieces until the time I remove them from the kiln, I never know how they will turn out!" www.takurokuwata.com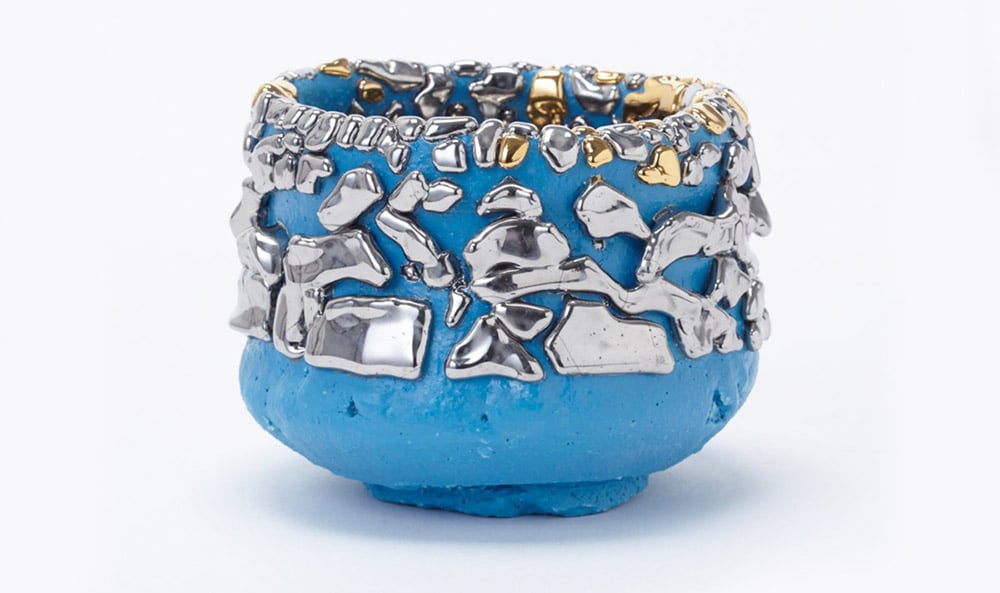 Christopher Wool
Active since the 1970's Wool is one of the world's most important living painters. Most famous for his paintings that use stenciled black letters that spell out word or phrases. They are difficult to read because of the spacing between the letters – meaning that the viewer has to often read the sentence aloud in order to understand what is being said. His works in this series have sold for millions of dollars. More information on Christopher Wool >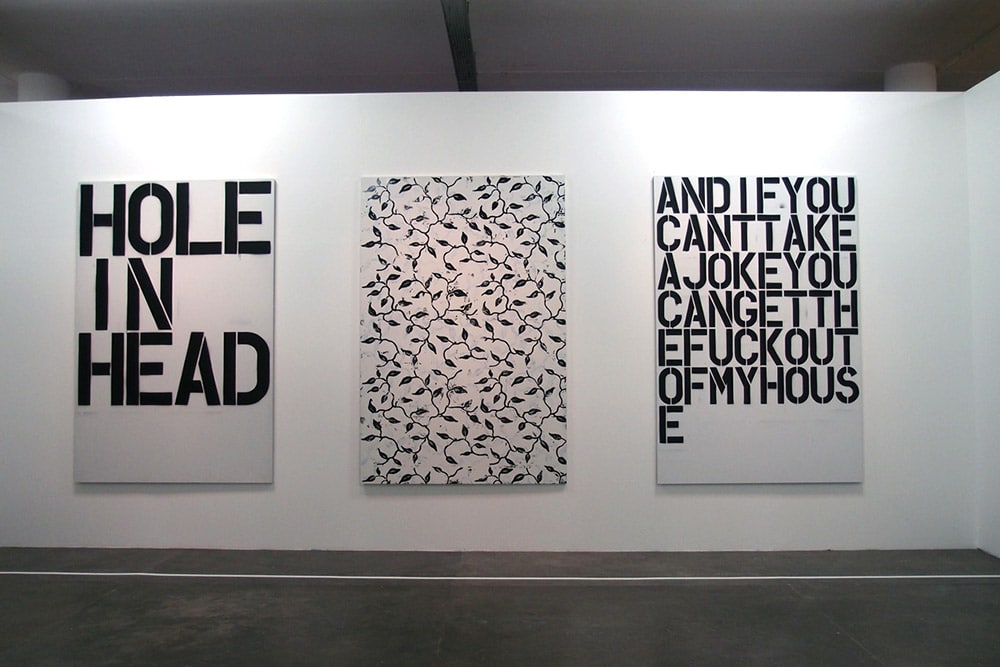 Luis Feito
Born in Madrid in 1929 Luis worked as a teacher before moving to Paris to study fine arts. He kept in close contact with the Spanish avant-garde and was a founding member of the group El Paso (1957–60), which emphasized an antiacademic, morally and socially responsible, innovative art for Spain. He explores the relationship between texture, light, colour and form with his later works reflecting his interest in Japenese art. You can find his art in major museums worldwide and of course, in private collections. More information on Luis Feito >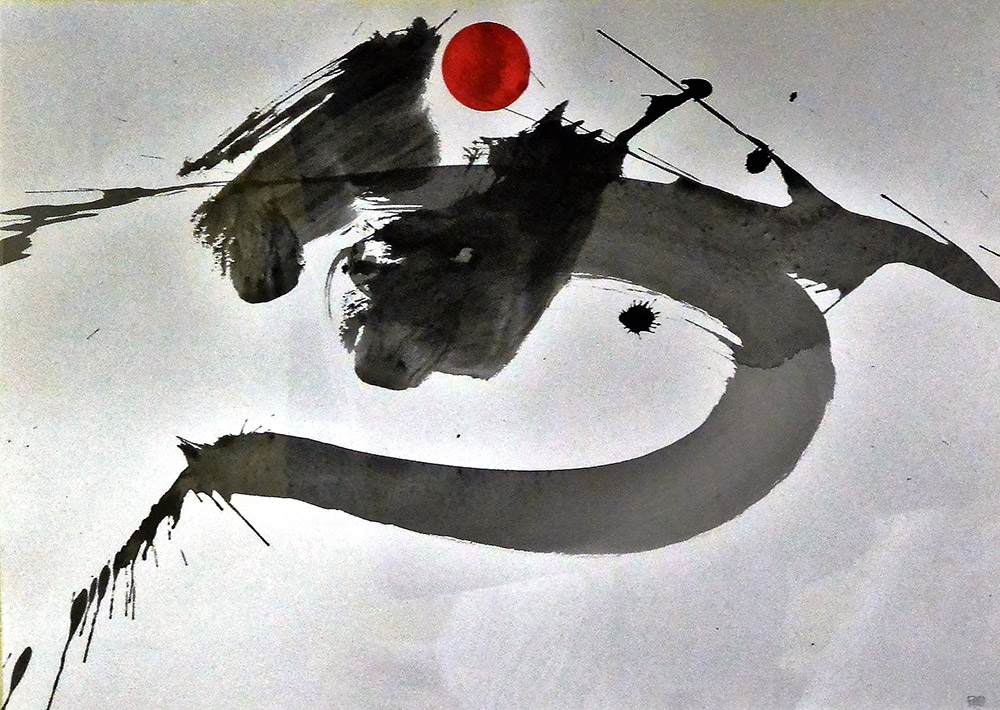 Luis Gordillo
Born in Seville in 1934, like Luis Feto, Gordillio left Spain for Paris where he discovered informalism and had his first solo exhibition in 1959. During the 60s his work began to include figurative elements linked to Pop Art. In the 80s he abandoned the figurative style and moved closer to abstraction. His recent work mixes engraving, photography, painting and computer graphics and can be seen at the world's largest public galleries. More information on Luis Gordillo >

Dan Attoe
Dan Attoe is a painter, sculptor, bullfighter and founder of art group Paintallica. Born in 1975 in the US his paintings depict natural wonders with tiny figures. In Dan's work the grandiose collides with the everyday in a surreal kind of way, often reinforcing perspectives on childhood and youth. His work is basically an extension of an ongoing personal project where he turns daily drawings into more complicated paintings. More information on Dan Attoe >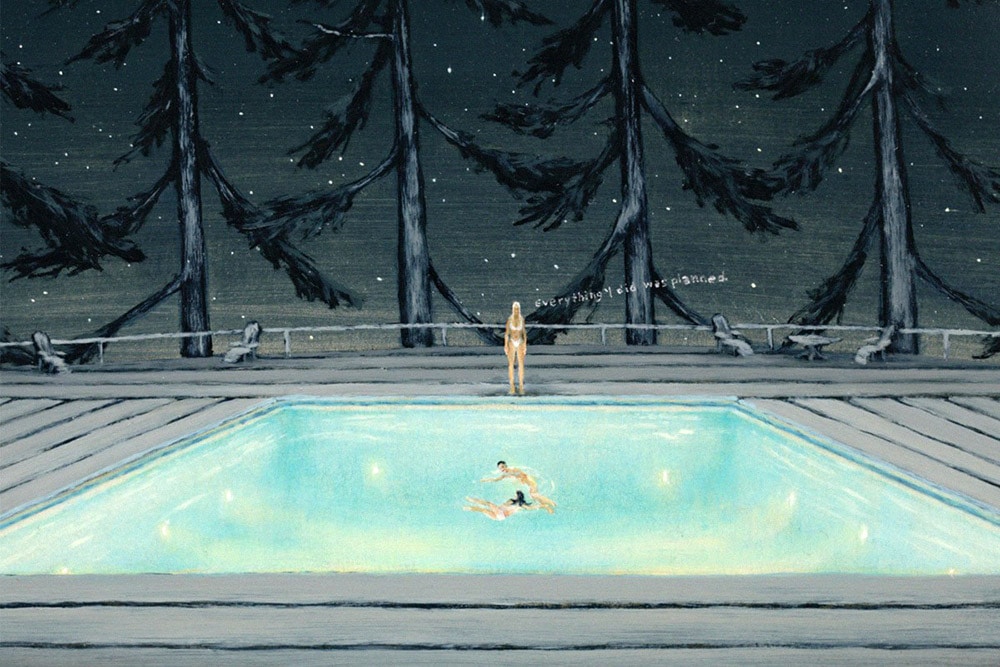 Aside from being inspired by art in public galleries and in the streets around us, art can be inspiring to live with. Whatever art you buy for your home, make sure that you design the room around the art, not the other way around. If you want to create harmony in the room, all design elements should take their inspiration from the art. Contact us for interior design advice, we'd love to hear from you!