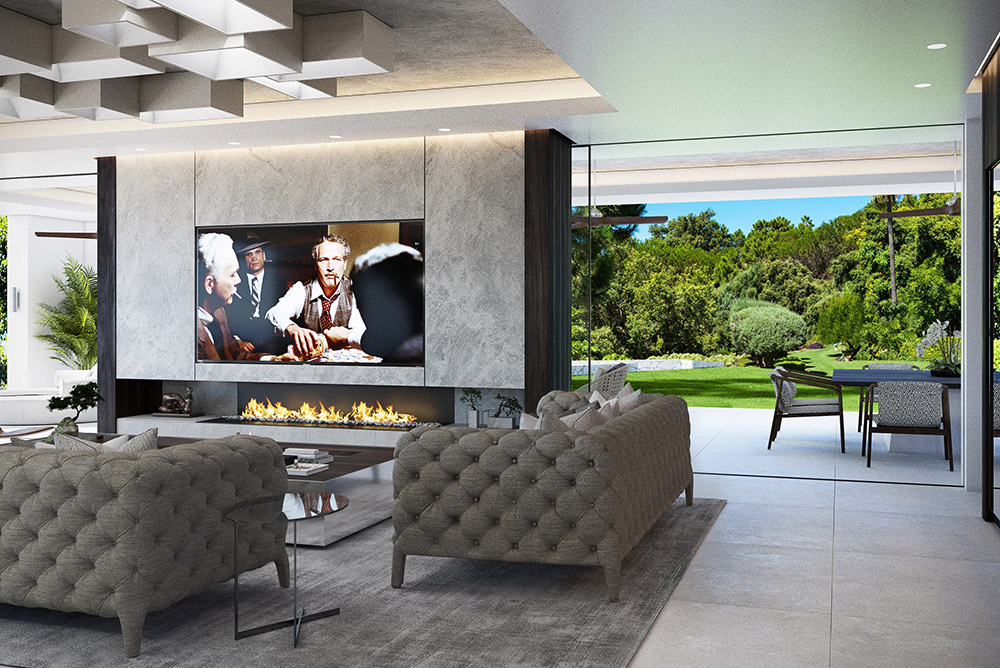 7 smart and stylish ways to hide your TV
Hide your TV in plain sight
There are certain times when the TV is the centre of the house – The Oscars, Wimbledon, Super Bowl, the Olympics – but it doesn't have to stay front and centre all the time. Let's face it, a large black screen is not exactly the pinnacle of your room design. TVs, when not in use, are pretty ugly, and big black boxes never did much for anyone's decorating scheme.
Don't let the big black box ruin your interior design!
TVs can be hidden in lots of clever ways – behind art, incorporated into your design, or integrated into furniture – and can appear at the tap of a button. The key is to keep it out of sight yet close at hand. And if you can't keep it completely out of sight you can certainly make it stand out less.
TV Mirror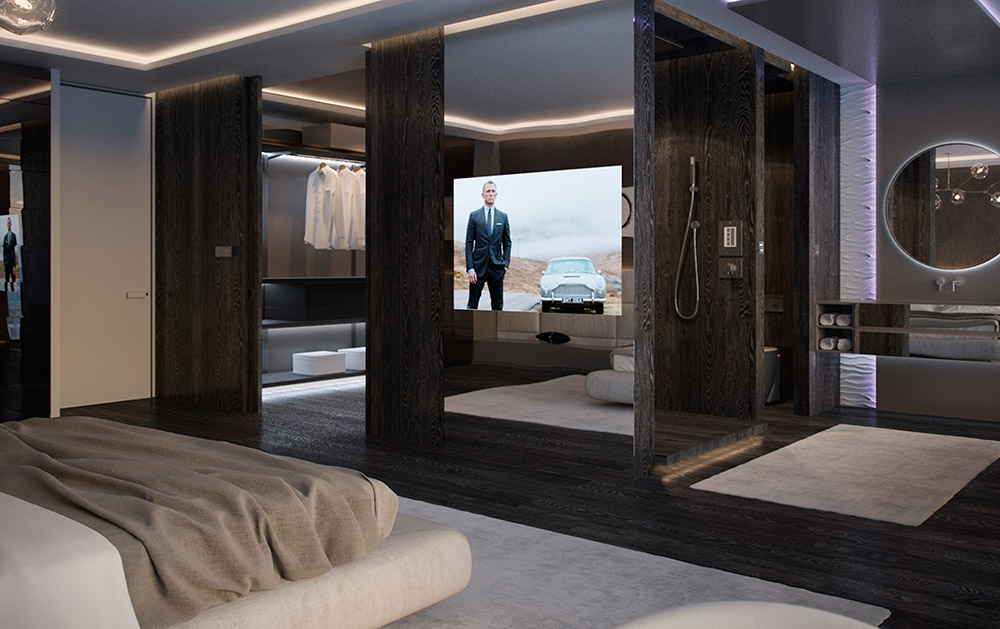 A very simple and super stylish solution is to buy a TV Mirror. Turn the TV off and these devilishly clever devices make the TV magically disappear and you're left with just your reflection again! You can choose any TV model you like – even 4K models – and the mirror is tailored to fit. Amazingly, you can even upgrade the screen without having to buy a new mirror. There are some gorgeous frames available as well. There are many companies who manufacture these Mirrors – Samsung have a good selection, as do Overmantels.
Furniture with the TV inside

This is a very nifty and super stylish way of hiding your TV – with a smart piece of furniture. Then when you are ready to watch, press a button and the TV rises. TV LIFT BOY have all sorts of ingenious ways to hide the TV – from 'Floor Lifts' which hide your TV right into the floor to 'Ceiling Lifts' which store the TV flat against the ceiling (great if you are short on floor space) to 'Vertical TV Lifts' where the TV comes out of a bespoke cabinet, often at the foot of the bed.
Place the TV over dark material

This option doesn't actually hide your TV, in the sense that the other options listed here do, but it certainly makes it stand out less. The TV, being black, will naturally fade into the background if it's placed over a dark colour. Dark interiors are very 'on-trend' and you don't have to have the whole room dark, just the section where the TV will hang. A moody grey paint, a dark-toned wallpaper or some luxurious fabric works well.
Integrate the TV using frames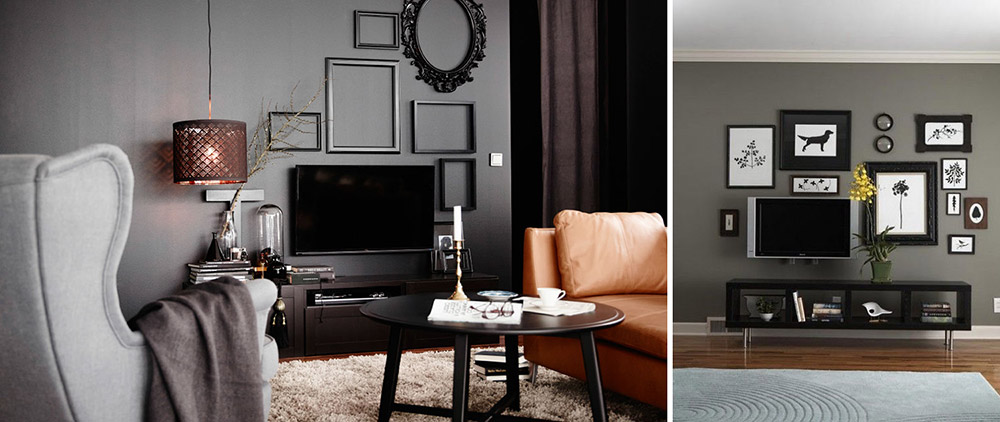 Again, not a way to totally hide your TV but a way to make it stand out less – and cost less! Thoughtful placement of frames around the TV can make it look perfectly at home. It doesn't disappear, but amongst a grouping of other rectangles and shelving, looks like part of the group.
Hide your TV using art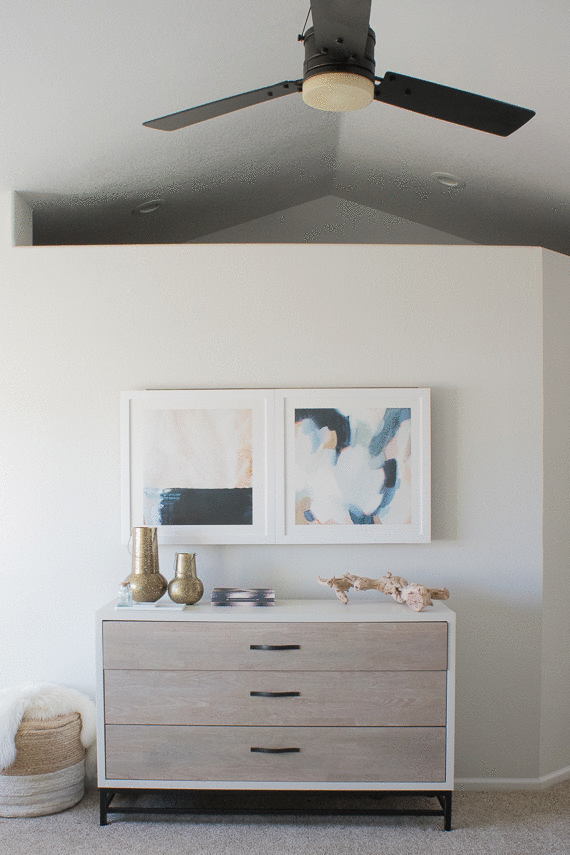 Surround your TV with fabulous pieces of art! This will draw the eye away from the black rectangle and onto the surrounding art. Or, even better, use an artwork that is larger than the TV, or two smaller artworks together – and then use a sliding mechanism to conceal the TV when not in use.
Or how about this brand-new Smart TV, designed as a framed work of art, by Fuseproject for Samsung:
Integrate it with your furniture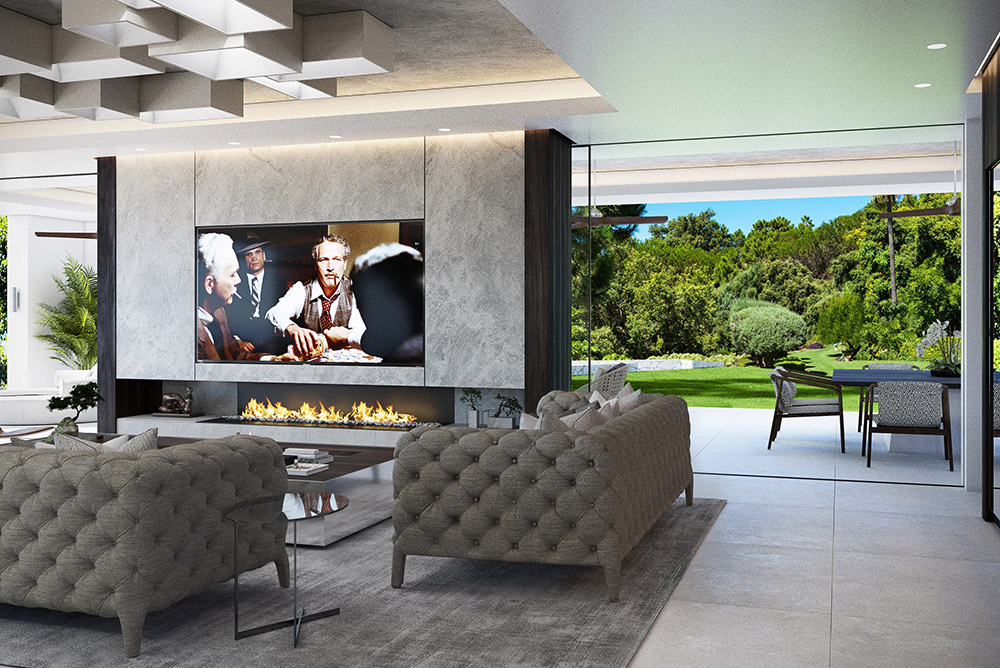 Another idea that doesn't hide your TV but does minimise it. Obviously, this option is for those of you who are starting afresh with a new house or a renovation project. Rather than have a dedicated space for the TV, use the space that you already have and integrate the TV into your walls, or space dividing walls, so that it blends seamlessly into the environment.
For more information on integrating these design ideas into your home contact UDesign, we'd be delighted to hear from you!