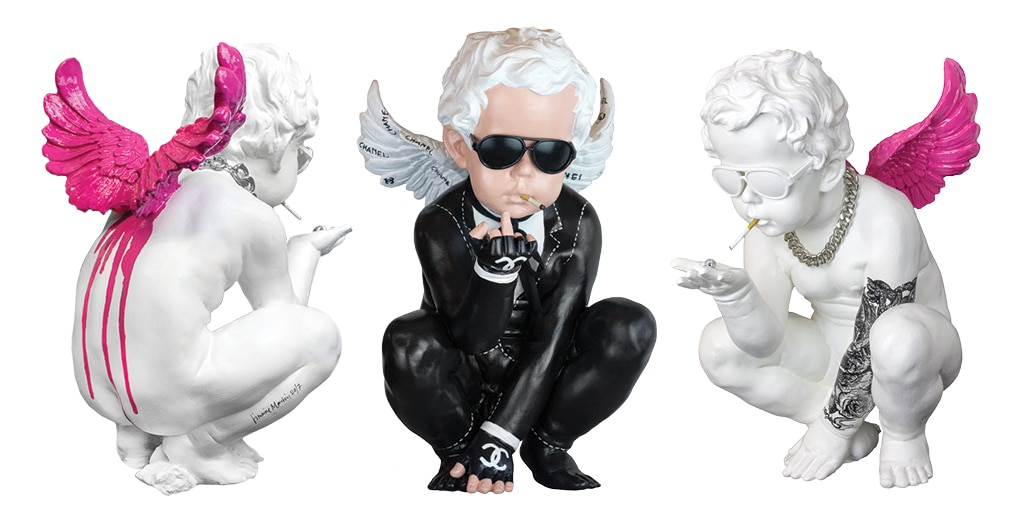 DARE 2 BE A REBEL: Interview with Jimmie Martin
Jimmie Martin is not really a furniture label, or an industrial design label, or a fashion label. Or any other kind of label, for that matter. They are just two guys from Sweden, Jimmie Karlsson and Martin Nihlmar, who refused to be labelled from the start, and they are still difficult to tie down with words on a page. But if you're interested in furniture and interior design, you'll certainly need to know about them.
Cheryl Gatward talks to Jimmie Karlsson, Creative Director of Jimmie Martin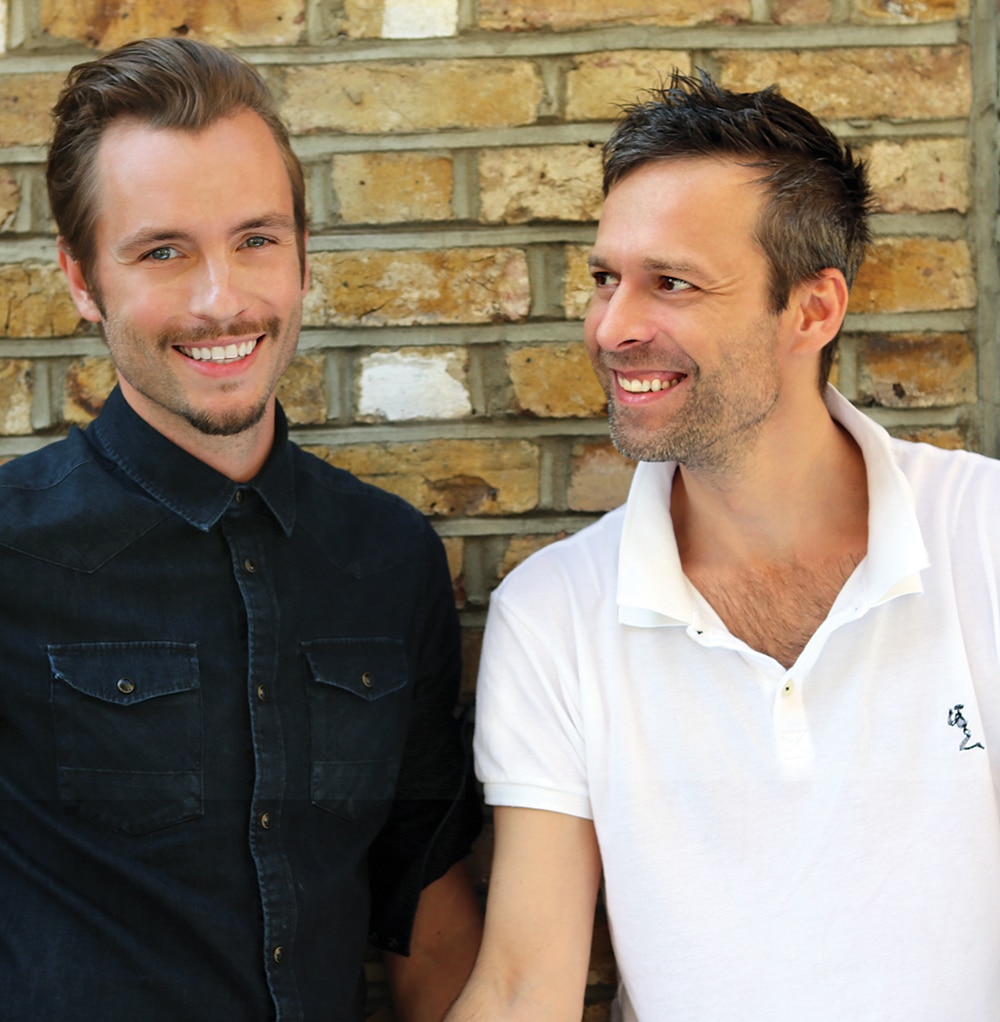 Above: Jimmie Karlsson & Martin Nihlmar
The new millennium was four years old when the two guys, then living together for seven or eight years, were picking up old pieces of furniture at auctions and markets and painting them to create quirky and often cheeky new pieces. A neighbour spotted one, wanted to buy it for his new shop, and a business was born that would make them the hottest ticket in the world of design in recent years.
They obey no rules. They reject technical perfection in favour of sparkling creativity, turn opulent decadence into fun, take nostalgia and shake the soppiness out of it, splashing old and tired pieces of antique furniture with paint, gold leaf, varnish or any other material at hand to create something entirely new, surprising and glamorous. What you see may not be what you think you see when they're finished with it.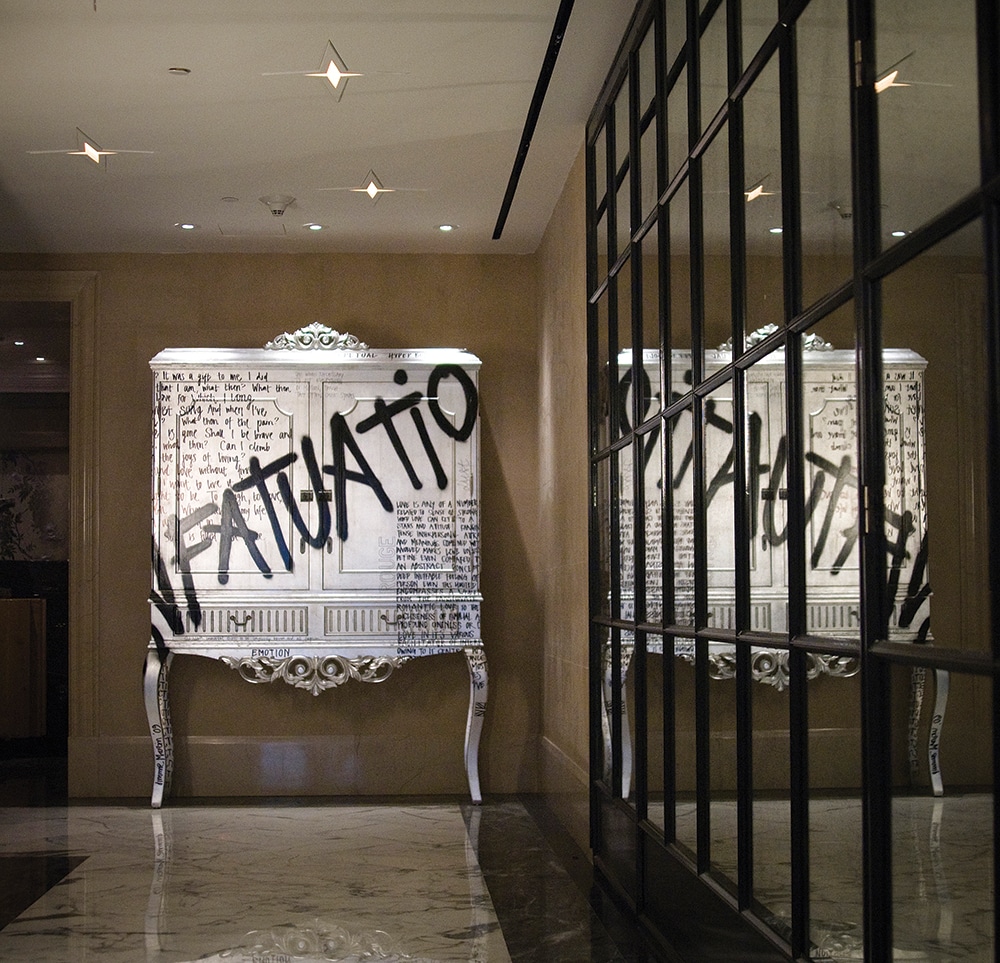 Above: The Jimmie Martin Infatuation Cabinet, a commission for the Surrey Hotel in New York City
"I like to paint a different picture," says Jimmie Karlsson in our interview, and that just about sums up the work philosophy of Jimmie Martin. He paints the pictures and his partner Martin takes care of almost everything else.
They won the Best New Designer Award in the UK the very year they started, not having sold a single piece, and their reputation kept growing. Everybody in the design world knew they could be beautifully surprised, if sometimes mildly shocked, by the stock on show at 77 Kensington Church St, London. Their collection is now also on show in Maison 24, Park Avenue, New York, and they sell and carry out design projects all over the world.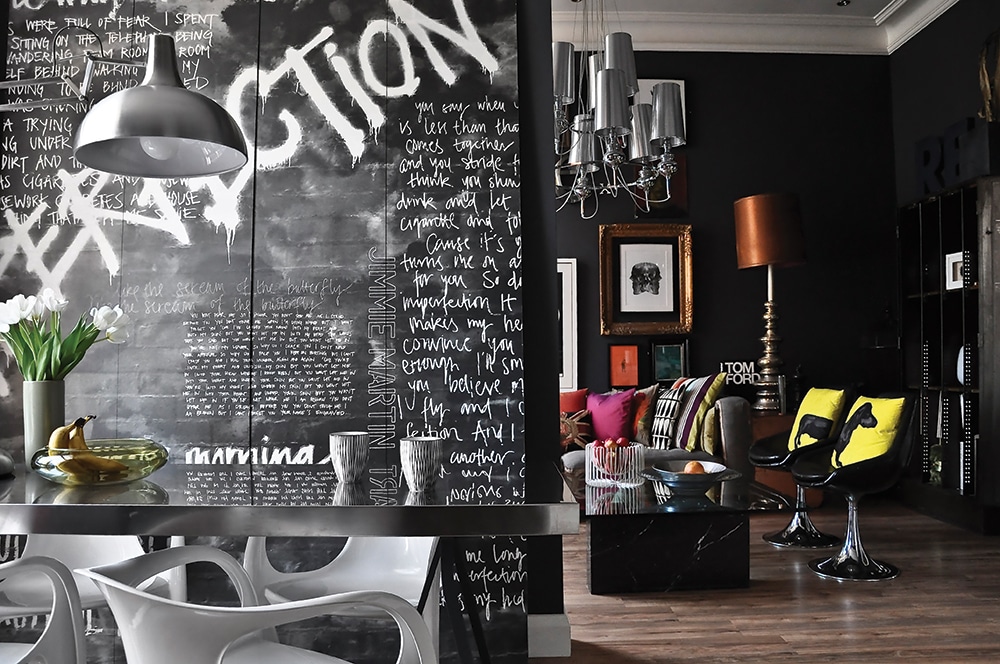 Above: Jimmie Karlsson's pad in London is a riot of colour, graffiti and original artwork.
How do you describe yourselves – furniture designers, interior designers or artists?
Furniture and interior designers. The work has expanded so much we make sculptures, cushions, lighting. A lot of people see us as artists though. I mean, I paint on things – people like it and buy them. I'm humbled by this.
Which part of your work is the most dominant: the one-off furniture pieces or the interior design service?
We started the business 14 years ago with furniture. We became the Best New Designers that year without selling a single piece of furniture. The business kept growing and growing and we kept adding services. Naturally people then started asking us if we could decorate their homes. I've been interested in interior design since I was a kid. I used to spend all my money on clothes and furniture when I was 14 years old. I'm completely self-taught. I have always had a good eye and a strong passion for interiors. It's something that comes quite naturally to me. We got into the Top 100 Designers in the Andrew Martin Design Review. This proves that you don't have to go down normal routes to succeed. Now people are recognising us for our interior design. I usually bring in art pieces and mix and match things from other designers. I like to paint a different picture. Bring a surprise, fun colours. A mix of classic and crazy. We currently have four interior design projects running, and this side of the work is growing fast.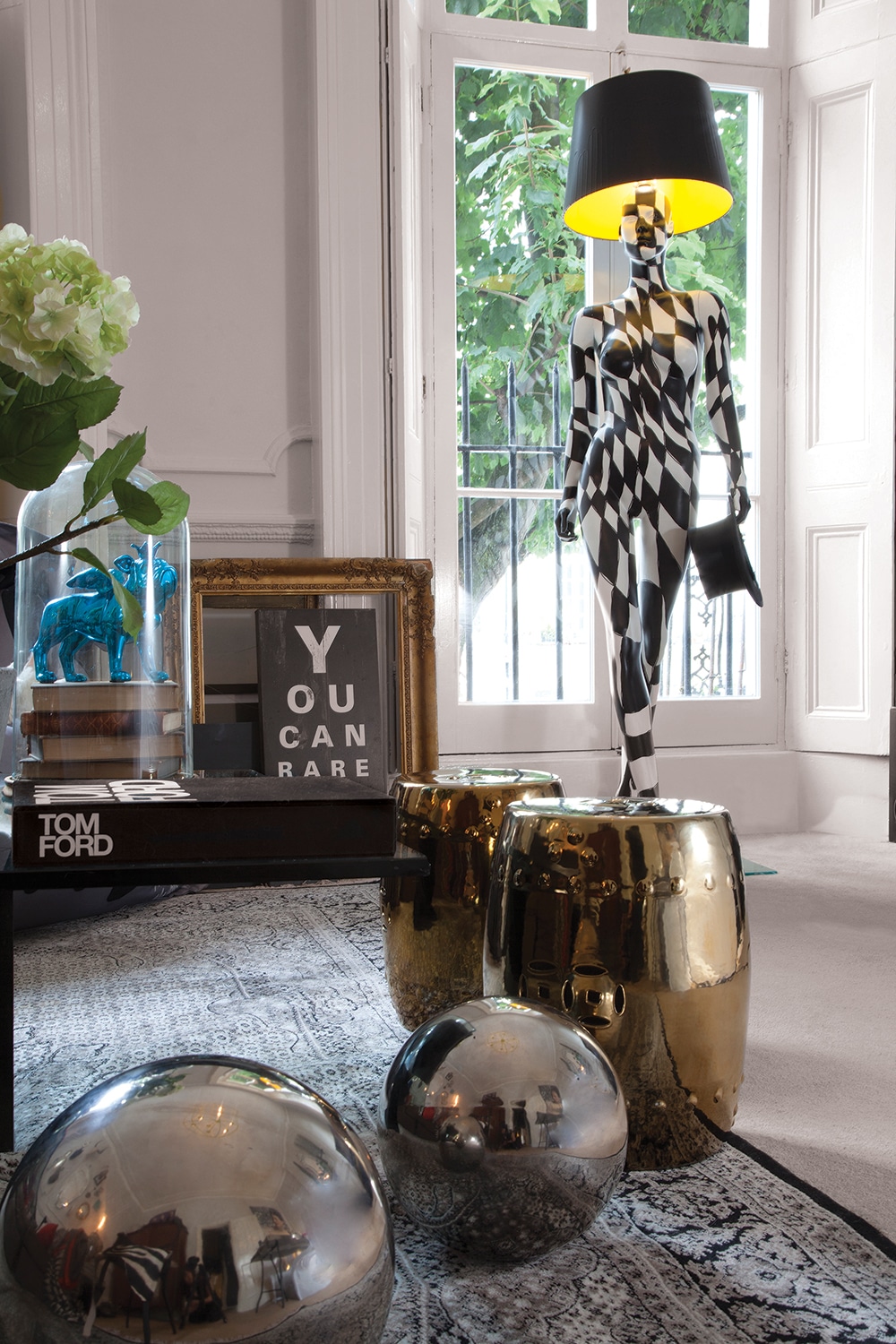 Above: Jimmie Martin Mannequin Lamp. The Black and White Diamond
What's your favourite paint colour?
I overdose on paint colours on a daily basis so this is a difficult question to answer. One year ago at Maison & Object in Paris our stand was really bright, neon colours, bright yellows, and we had palm trees and everything, it was really quite exotic. This year it was all pastels, turquoise, pink, romantic. Actually, it looked like some kind of wedding event stand. People asked me what the inspiration was and basically it's the love connection. I'm in a good place right now. How you live your life comes out in your design. Interior design has so much to do with psychology. It reflects who you are as a person. A lot of people buy fancy clothes and have a bloody boring house. They go out all dressed up and then come home and life is not so interesting. But why not have fun at home as well? Feel amazing at home, even if you're just in your pyjamas. Make it a place you want to be.
What's the story behind the 'imperfection' range?
This was one of our first designs, made 14 years ago and it still works today. It's become an iconic design piece really. Imperfection is more beautiful than perfection. What is perfection? Everyone is trying to be perfect, and they just end up confused. Imperfection turns me on.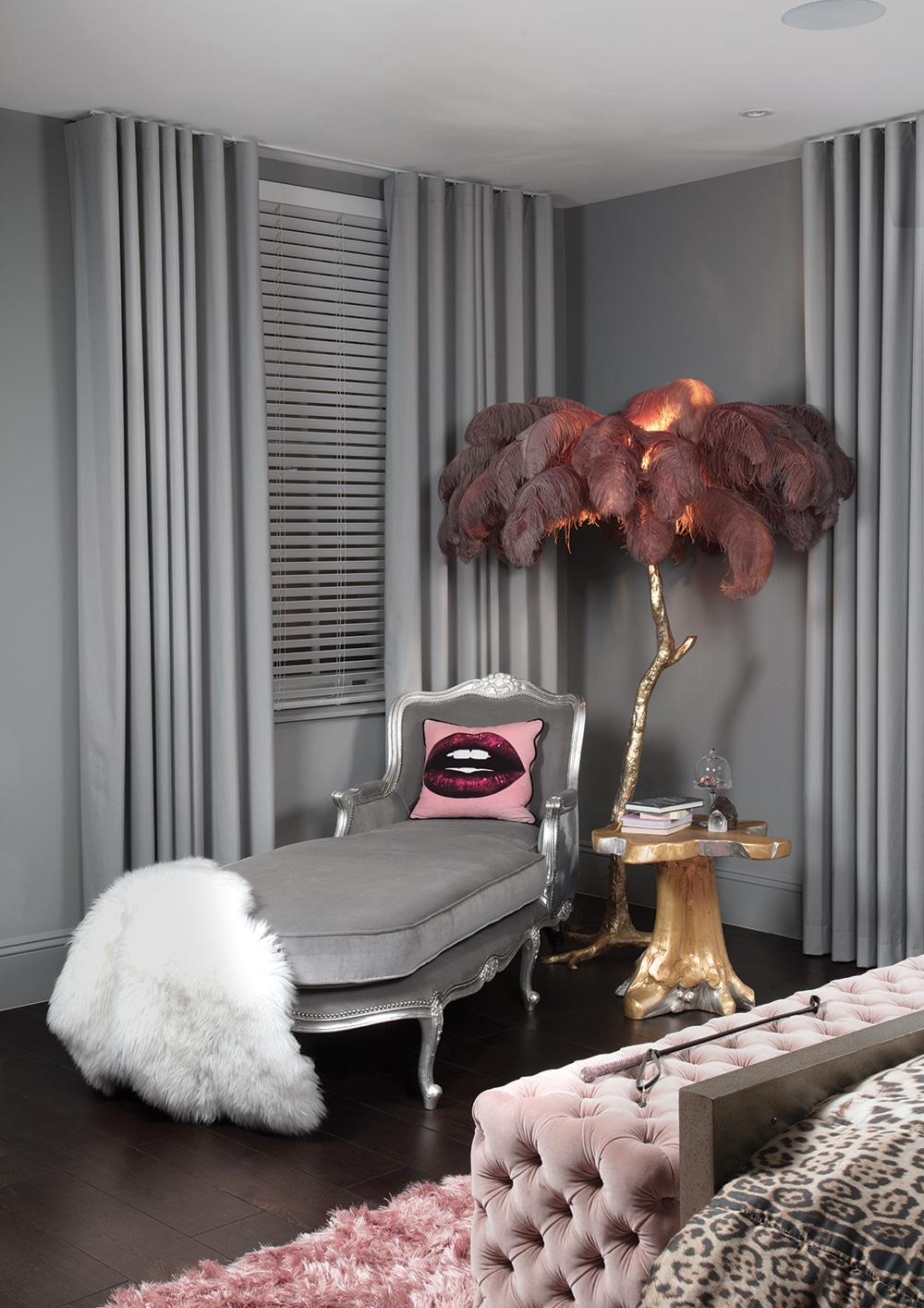 Above: Interior design project in Belgrave Place, London. Featuring a Jimmie Martin Chaise Longue and the Pink Lips Cushion, designed using artwork from an original Jimmie Martin piece.
What work are you most proud of?
I'm proud of a lot of things. We started this business from nothing and we now have a rich and famous clientele. I am proud to have got this far. I'm quite proud of being little me in my little shop. But seriously, it was great to work with Madonna. We don't do things like that on a daily basis, it was a major work. It was certainly not the most beautiful thing I've done, absolutely not, but it was a great honour.
We have 1,500 pieces on the website now, so as far as what works, it's difficult to choose. Although the Naughty Angels range is doing well. We launched it a year ago and sold 50 in that year. In the last three weeks we sold 30. We are selling them in Los Angeles, Tokyo, San Francisco. They are something that every-one can relate to. Everyone's naughty.
What's your dream commission?
I'd love to design a boutique hotel. I just love interior design and the best results come when clients put their complete trust in you and let you get on with it. Then the look on their faces when its finished – that's the best! Beautiful spaces don't always have beautiful interior design, when interior design becomes just a business, it doesn't work. There has to be love and passion.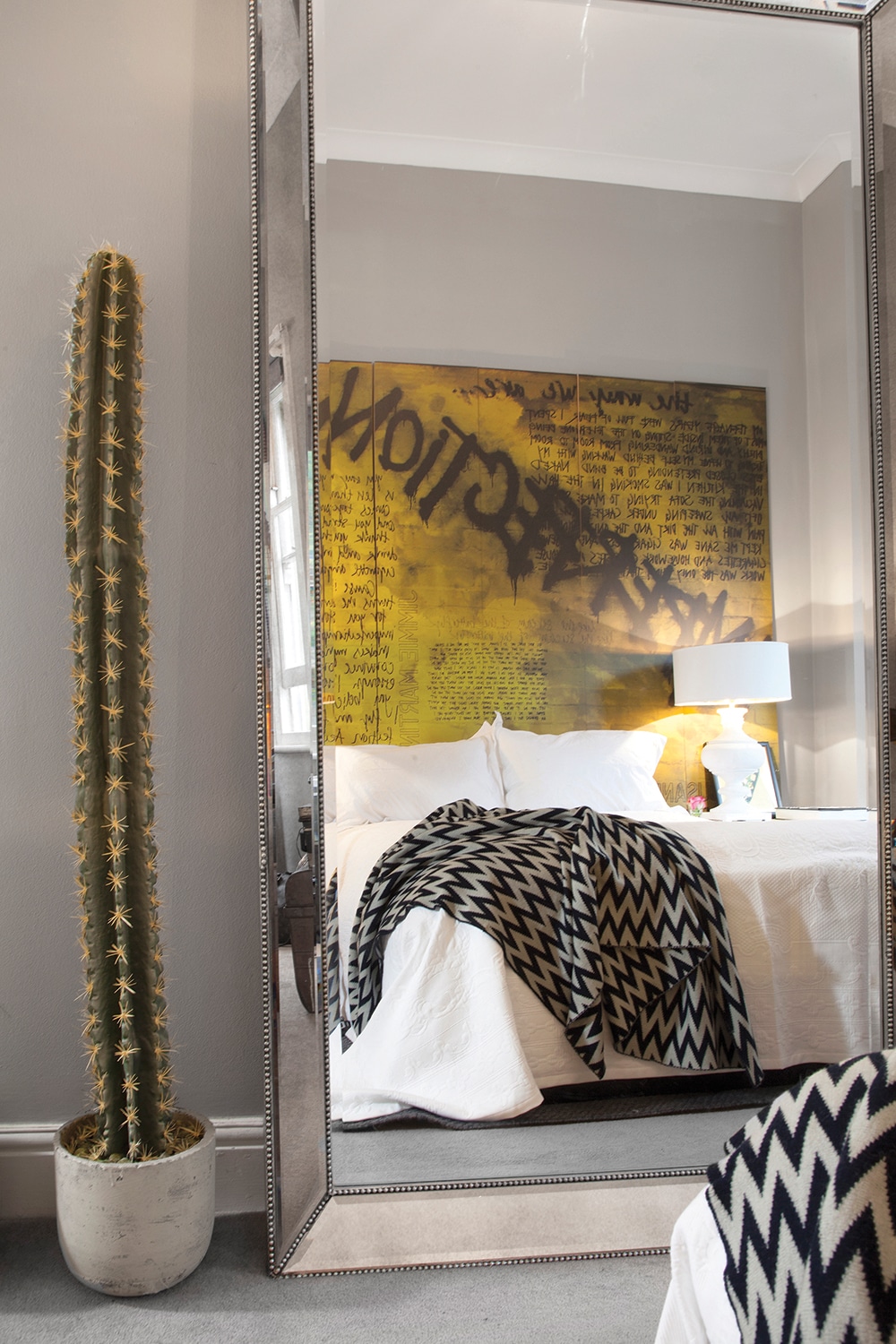 Above: Jimmie's bedroom with the iconic imperfection design as the headboard.
Everyone needs downtime to stay creative. How do you make sure you get yours?
I'm really good at multitasking and I'm a bit of a workaholic, always checking my emails, sometimes even on holiday. But I'm in the shop from 11am to 6pm. I stop at 6pm every day. I take time off, I have holidays. You have to take breaks or you can't enjoy it.
Best thing about your work?
Creative freedom. I take my clients on a journey. If they tell me that they hate yellow, for instance, I put yellow in it, of course, and they love it.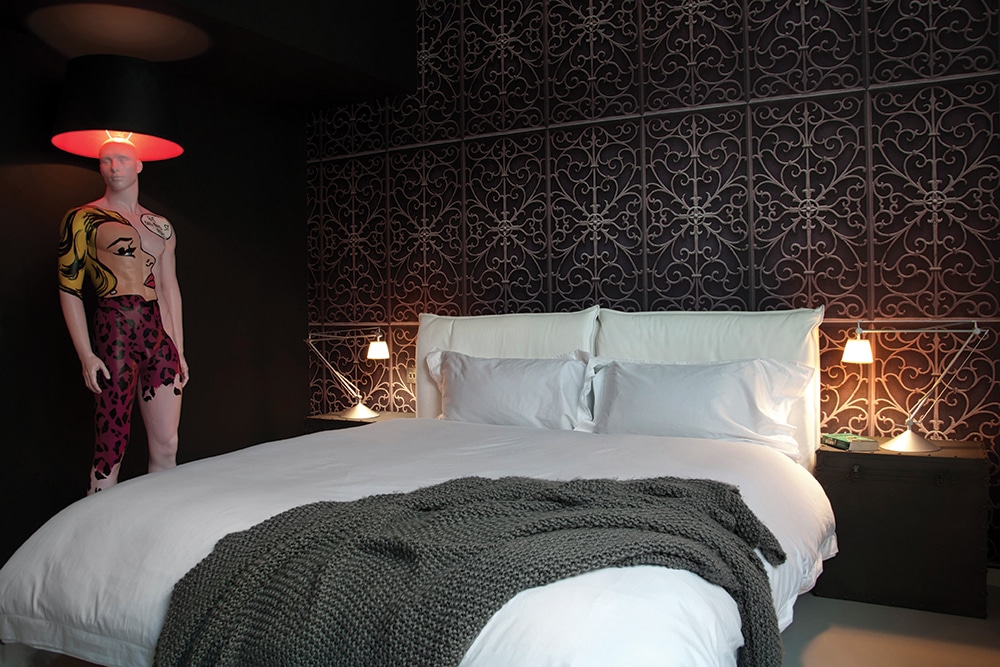 Above: Interior design project in Soho, London, featuring the Jimmie Martin "Old Bond Street" Mannequin lamp.
Latest design obsession?
Don't really have one, to be honest. Everything we do is new and fresh. What's good for one person is not for another. We use cheap and expensive items. Whatever looks good for that purpose. We're not trying to rip people off. It's the same amount of work for an interior designer whether the bill is 2,000 or 20,000.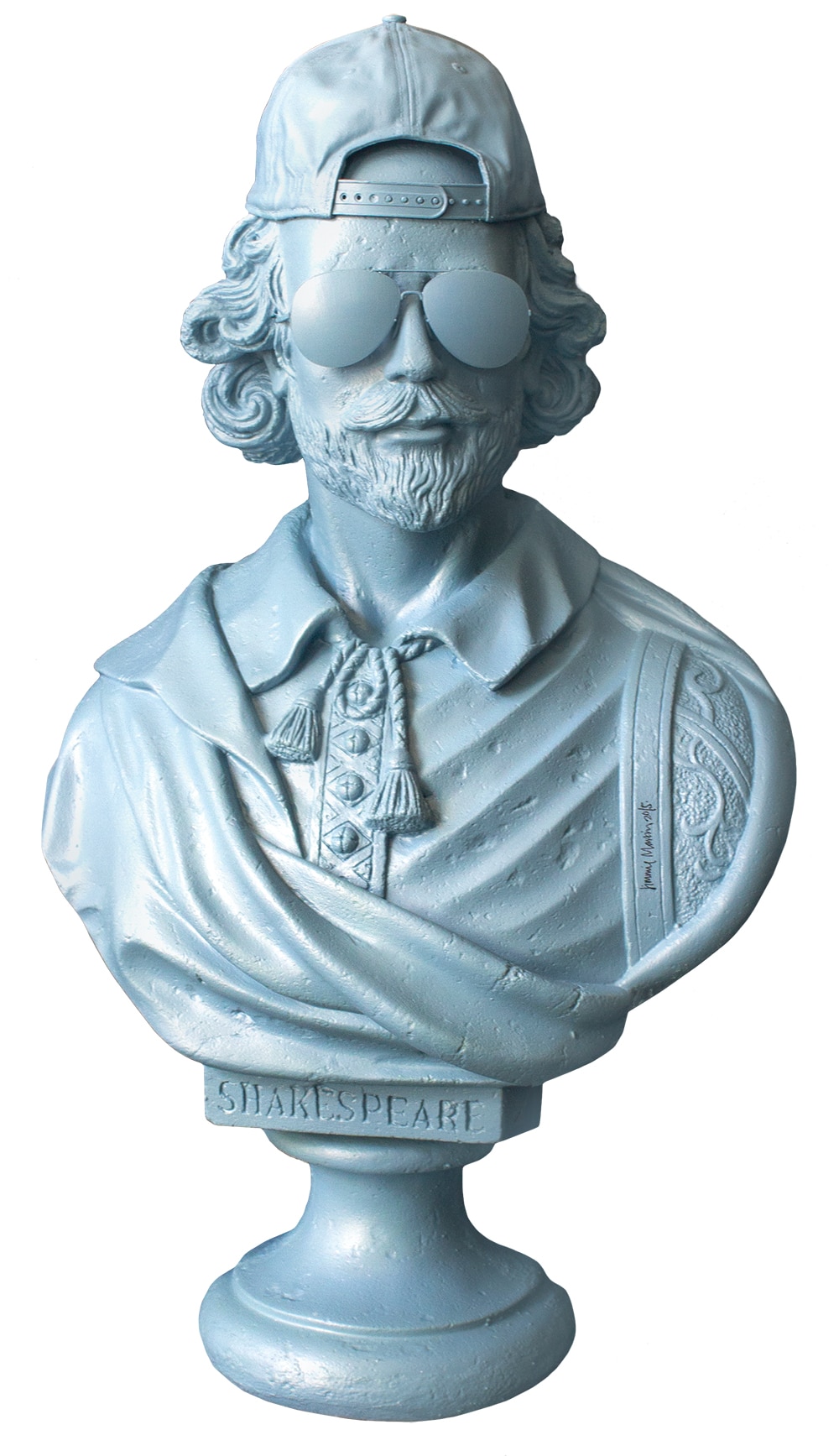 Above: Jimmie Martin "Pilot Blue" Shakespeare bust. 
What have you learnt about business that you didn't know when you started out?
The client is not always right. Many people are negative and stressed but you can't really offend me, I'm always happy to show someone the door, not that it happens often. It's like life, you have to be positive and then people are positive back. Every day is a new day, I learn something new each day.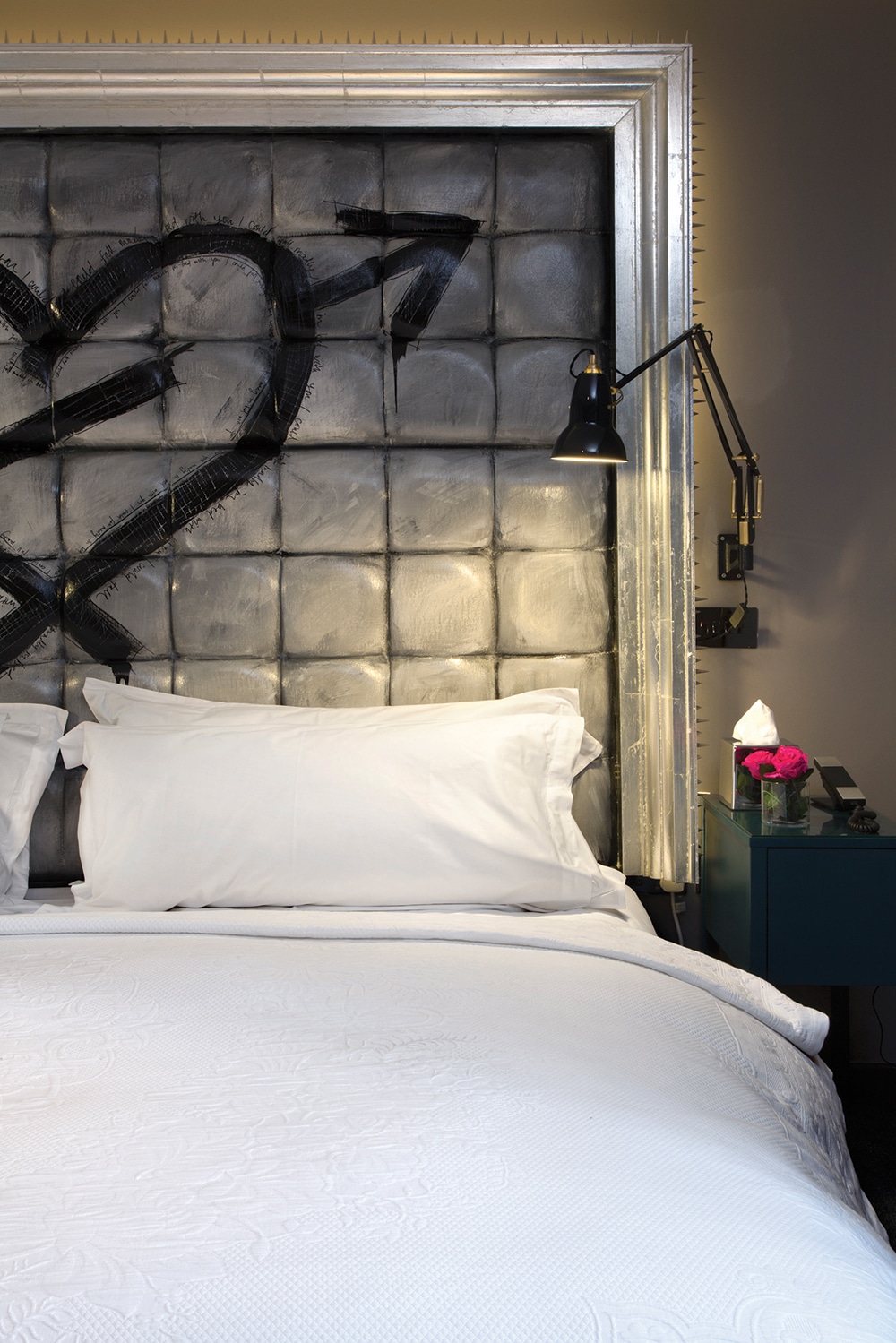 Above: The Penthouse Suite at the Exhibitionist Hotel in London, designed by Jimmie Martin.
What's next for Jimmie Martin?
World domination! 🙂 Lots of things are happening this year. We are expanding with two more stores in the States and possibly in Ibiza for this summer. Ibiza has so many beautiful houses, there's plenty of room for work like ours over there. And plenty of people who wouldn't be too shocked by our designs. Oh and also a TV show….just joking!
For more information on Jimmie Martin visit their website.
---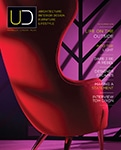 This article first
appeared in the
2nd issue of
UD Magazine.
Click on the image to read online.
---