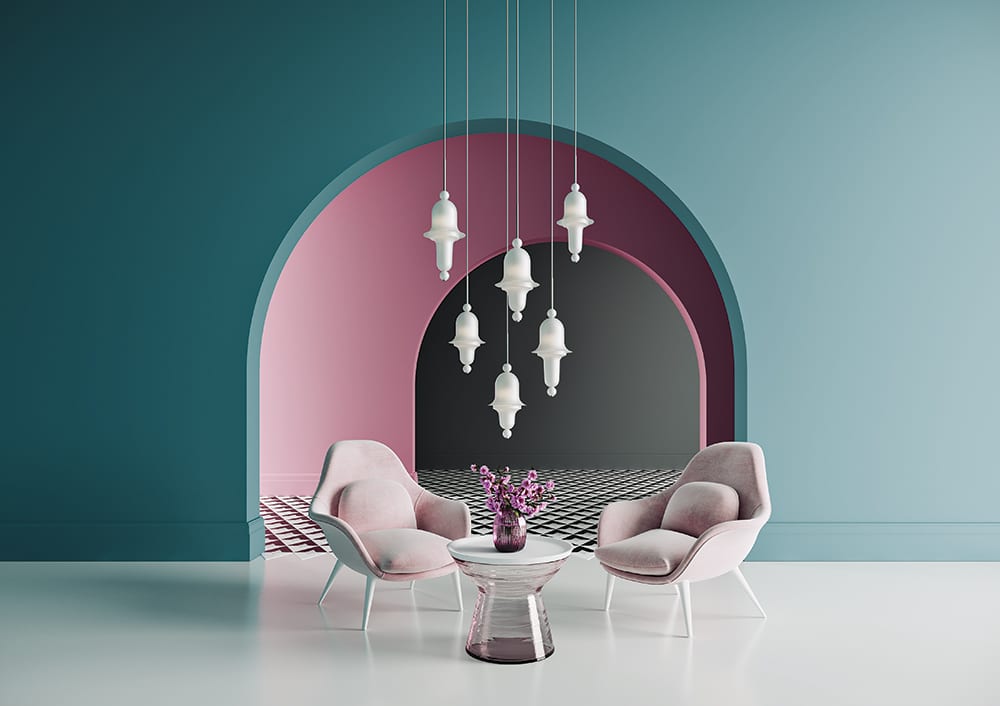 Design Trends for Summer 2018
Take a look at our pick of delicious design trends for summer 2018, from Tom Dixon's new set of arty cushions to Gloster's gorgeous Grid Collection. Colours, fabrics, lights, art and iconic chairs.
Design trends for summer 2018 Nº1
NEW LIMITED EDITION PANTON CHAIRS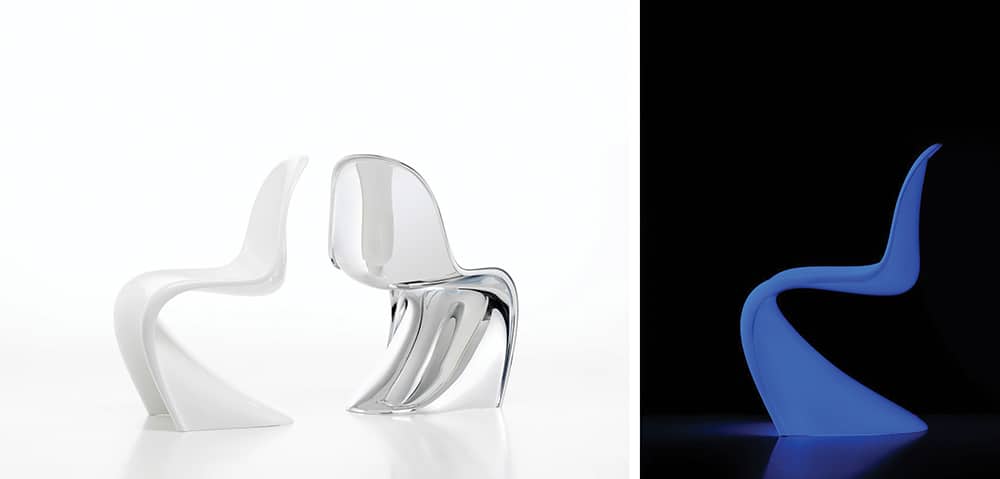 Half a century after the launch of the Panton Chair, the first all-plastic one-piece cantilevered chair, two new limited editions appeared at the Cologne Furniture Fair in January 2018: the Panton Chrome and the Panton Glow. As the names suggest, one is shiny metallic and the other is glowing psychedelic.
In the first, back in the sixties, Verner Panton explored mirror coating, especially suited to the chair's dynamic curves, but the finish was too delicate to be practical. New technology uses multiple coats of varnish with metal particles to give a highly resilient finish.
The second is glowing and psychedelic, like the Danish designer's legendary 1970 light installation Visiona 2, developed in consultation with Panton's widow.
Design trends for summer 2018 Nº2
A WORLD OF COLOURS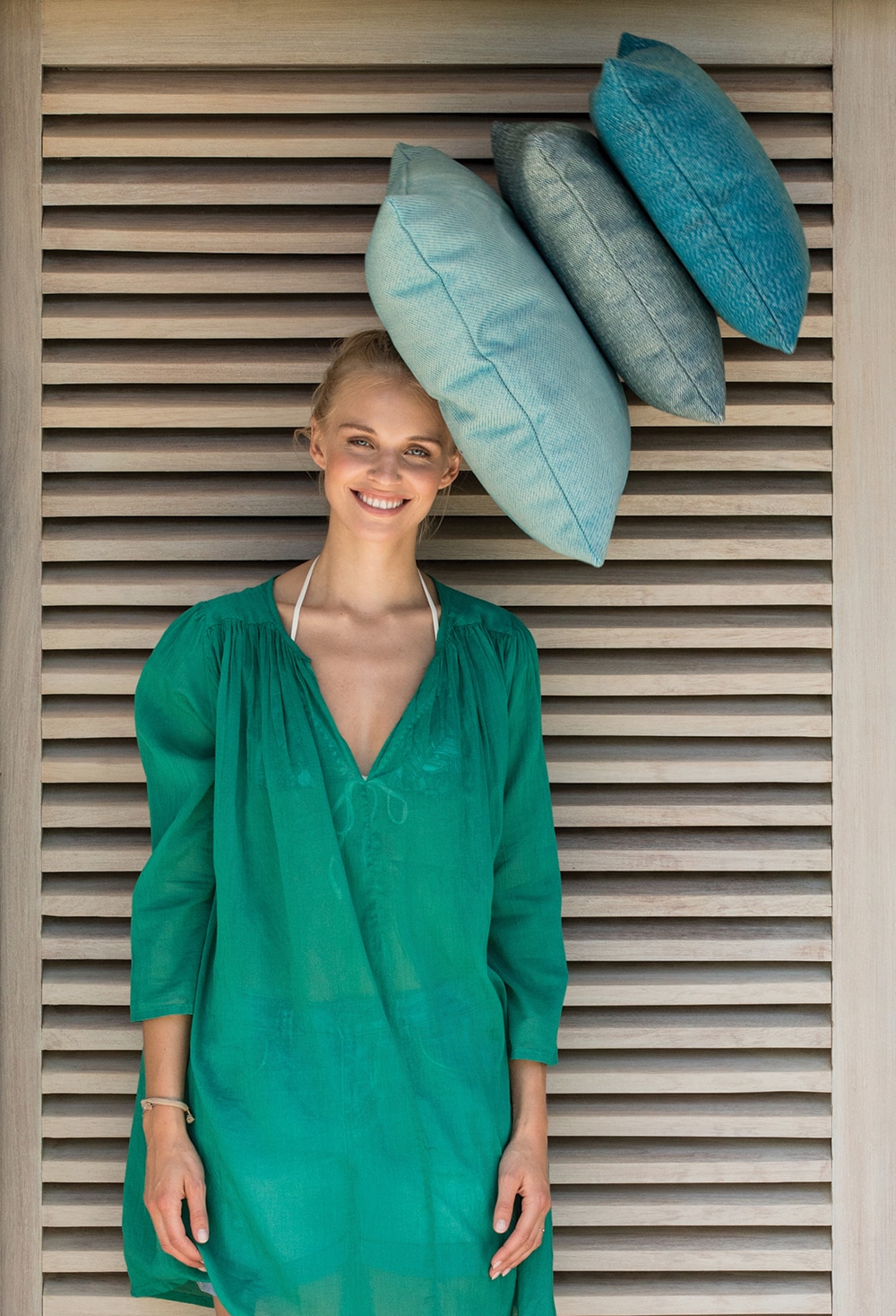 We're loving the new collection of fabrics from DEDON. The gorgeous colours of their new Twello Cushion collection reflect the elements of water and earth with a wide selection of mineral and natural tones to choose from, as well as mixed fabrics. They employ some of the world's most advanced textile technology processes to create cushions you can leave outside without a second thought. They are not only splash resistant but also UV-resistant, thus ensuring no loss of colour.
Design trends for summer 2018 Nº3
PAINT & GEO CUSHION COLLECTIONS FROM TOM DIXON

Tom Dixon commissioned a series of abstracted watercolours based on urban themes from upcoming British talent Josephine Ortega, and the result is the PAINT set. These cushions are woven from linen mixed with lightweight viscose, producing a soft, natural feel.
GEO is a series of embroidered graphic illustrations inspired by rock formations and layered sediment. Celebrating the decorative qualities of natural phenomena in bold embroidered lines, GEO is a no-fuss monochrome design that packs a graphic punch. Two cushions, a double-sided throw and a tote bag make up the collection.
Design trends for summer 2018 Nº4
SHINING LOUD & CLEAR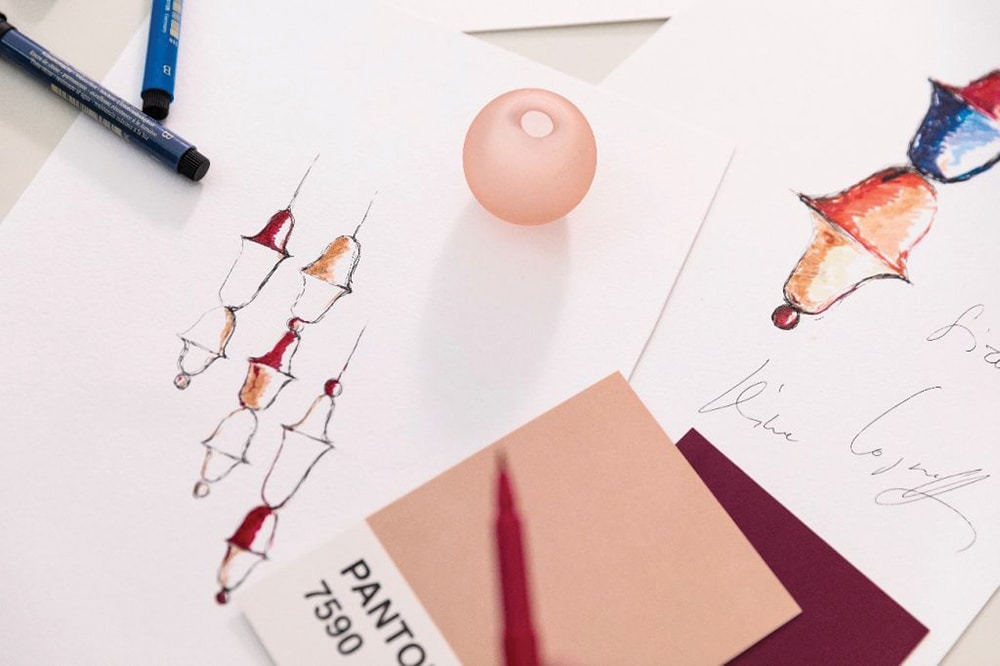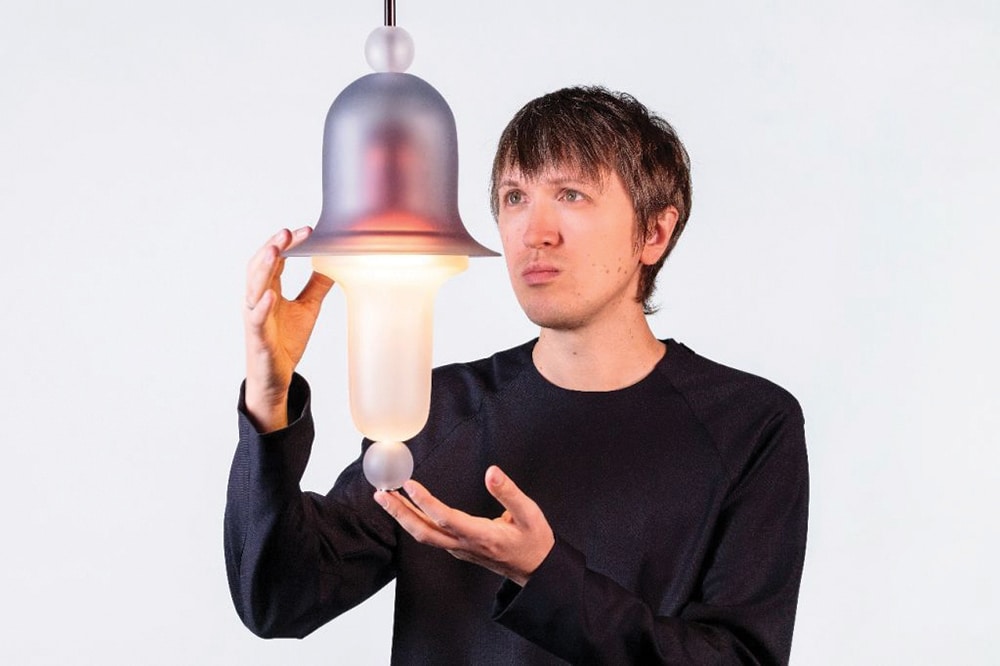 Designer Dima Loginoff is the creative mind behind Preciosa Lighting's newest Solitaire, named the Siren. The design shows his hallmark: familiar yet new, traditional yet trendy. The bell shape may be one we have all seen before, but Mr. Loginoff's take on it, using very different colours and surfaces, turns it into something entirely new.
"The mysterious underworld caught my imagination while I was designing this pendant," he said. "Siren is a mythical creature, beautiful, delphian, enigmatic and dangerously inviting. The fantasy inspired me to design the eye-catching suspension – simple, stylish and minimal."
Siren is the first collaboration between Mr. Loginoff and Preciosa Lighting. "I am happy that Preciosa isn't afraid of style experiments," he said. "And I am extremely happy to see how they made it, the quality is unbelievable!"
Design trends for summer 2018 Nº5
THE GRID COLLECTION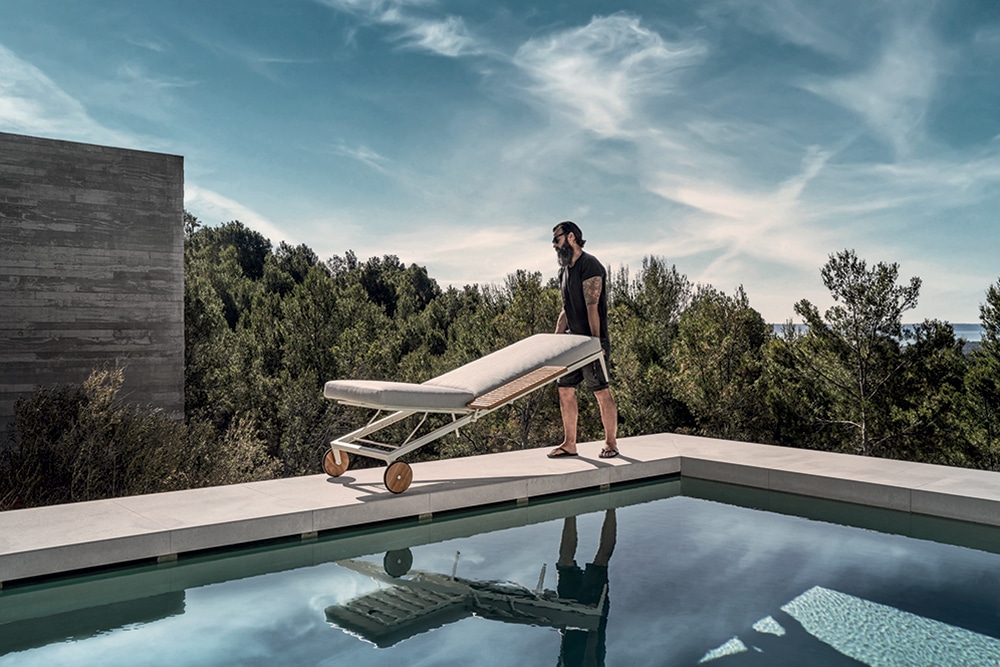 This sunlounger from Gloster's Grid Collection is such a nifty design. Notice the built-in side table for your drink/book/sunglasses/phone. It comes as a double too, with tables each side.
The collection is designed by Hendrik Pederson, who runs a Danish design studio focused on lifestyle-based design. Henrik says "An important aspect of our work is keeping up with market trends, and therefore travelling, exploring and being inspired by the moment are essential to being able to see beyond tomorrow."
Design trends for summer 2018 Nº6
AMBIENT LIGHTING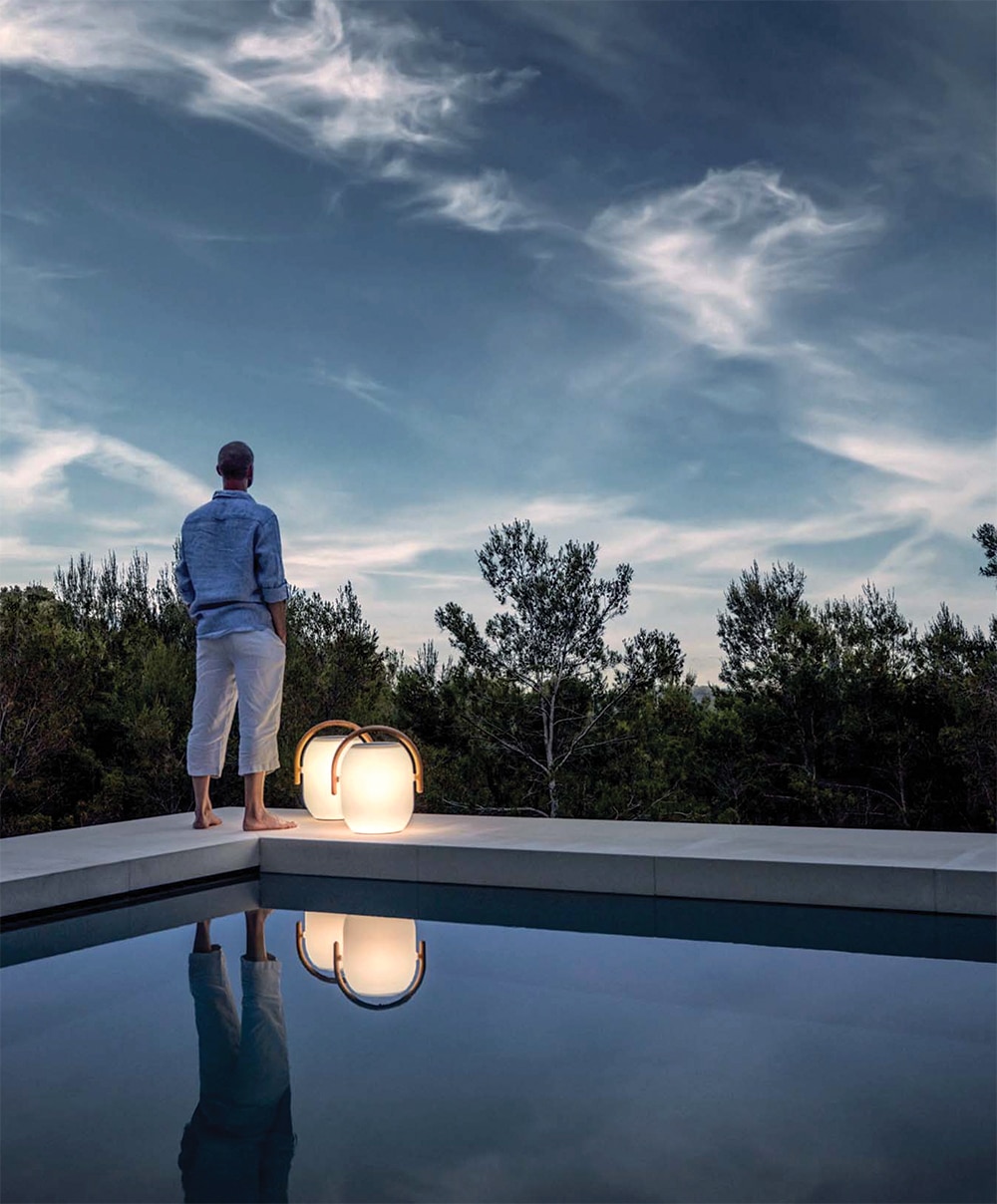 These portable eco lights from Gloster create a changeable ambience in your outside space, capable of being moved easily around the garden in any configuration. This is remote controlled illumination with style, and no cables. Charge during the day and use at night to create the perfect mood.
---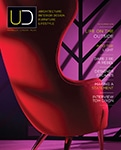 This article first
appeared in the
2nd issue of
UD Magazine.
Click on the image to read online.
---