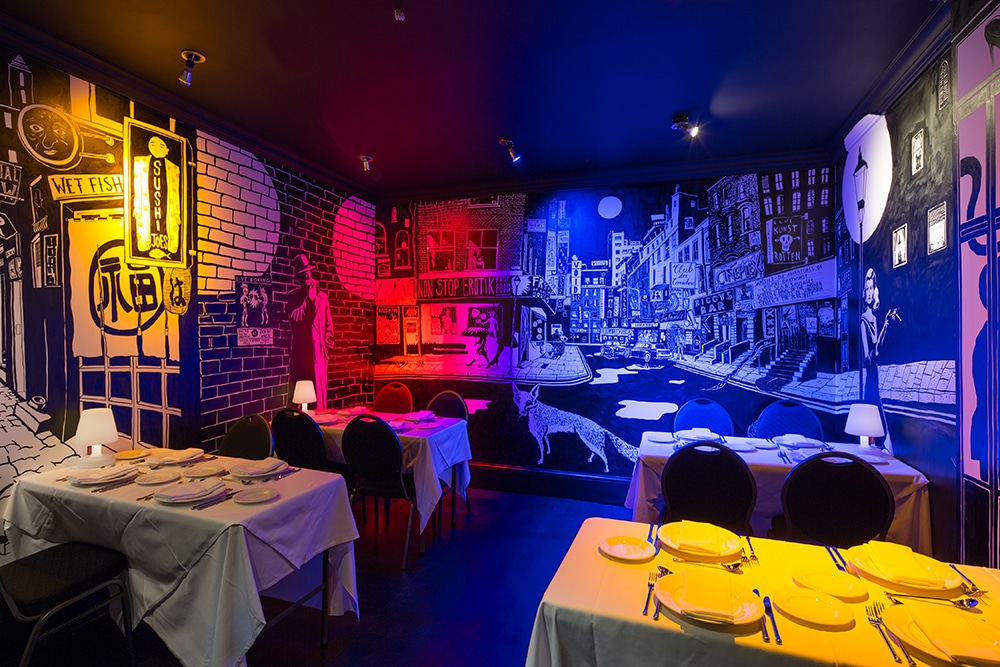 DESIGNER ESCAPES: two luxury hotels with exceptional interior design
We visit a wonderfully eccentric hotel in London and a spectacular converted monastery in Asturias, northern Spain.
THE EXHIBITIONIST HOTEL, London
A boutique hotel which is also an art gallery, a few steps from one of the world's finest decorative art and design museums.
The Exhibitionist Hotel is an eclectic, eccentric establishment located in South Kensington, London, opposite the V&A Museum. The jaw-dropping décor of this converted 18th century townhouse – classical fused with psychedelic/contemporary – is extraordinary, with a Jimmie Martin technicolour mannequin in the lobby, a full-sized bull sculpture in its own space at the bar entrance, and a pantone-like illuminated installation in the bar itself. "An intervention, a blazing flash of anarchic colour and curatorial precision" is how this hotel describes itself.
Cutting-edge art displays in eight galleries are changed twice a year, and the four corridors are also decorated by different artists.
An intervention, a blazing flash of anarchic colour & curatorial precision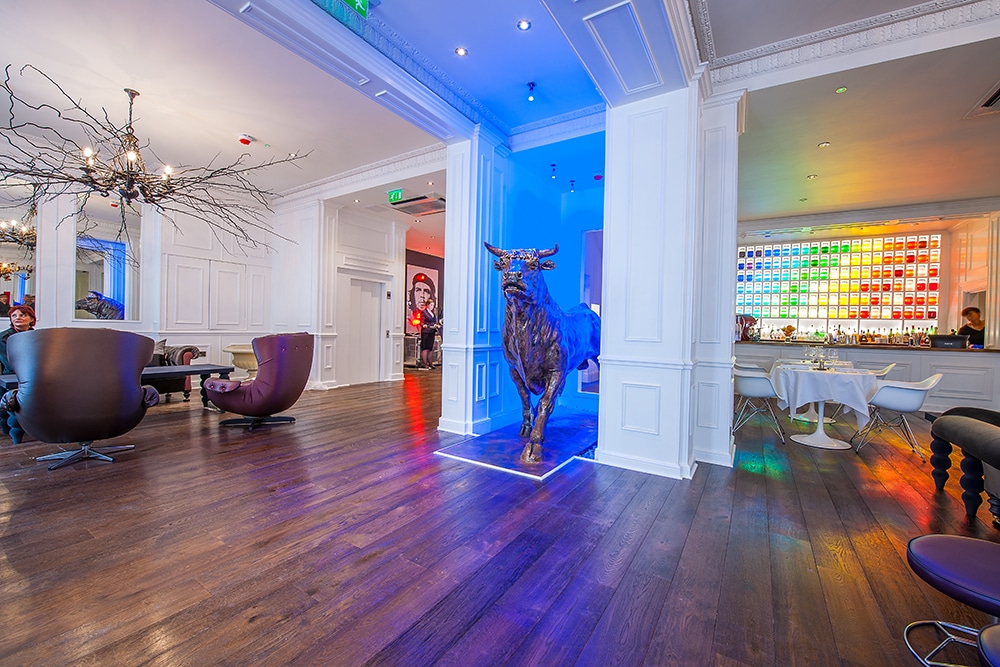 Above: This boutique hotel offers a hip hideaway in the heart of London's most luxurious district.
Abstract, the hotel's main bar and restaurant, is structured around softly-lit wall art and talking-point sculptures. It's also the perfect place to begin an evening with one of the signature cocktails, like the Da Vinci's Negroni.
The hotel has 37 rooms, made up of doubles, some with balconies, and a number of suites – the most notable of these being the Trash City, Jimmie Martin, and Squint suites.
Created by the Swedish design company based in Kensington, which fashioned a gold throne for Madonna's 2012 Super Bowl appearance and relishes breaking rules, Jimmie Martin's suite features their signature customised vintage furniture. Dainty Louis XV-style chairs are transformed with acid-bright prints of daschunds and witty ditties; another antique in black leather, with spiked seat, declares "Love Hurts"; the silver quilted bed headboard is adorned with hand-painted graffiti.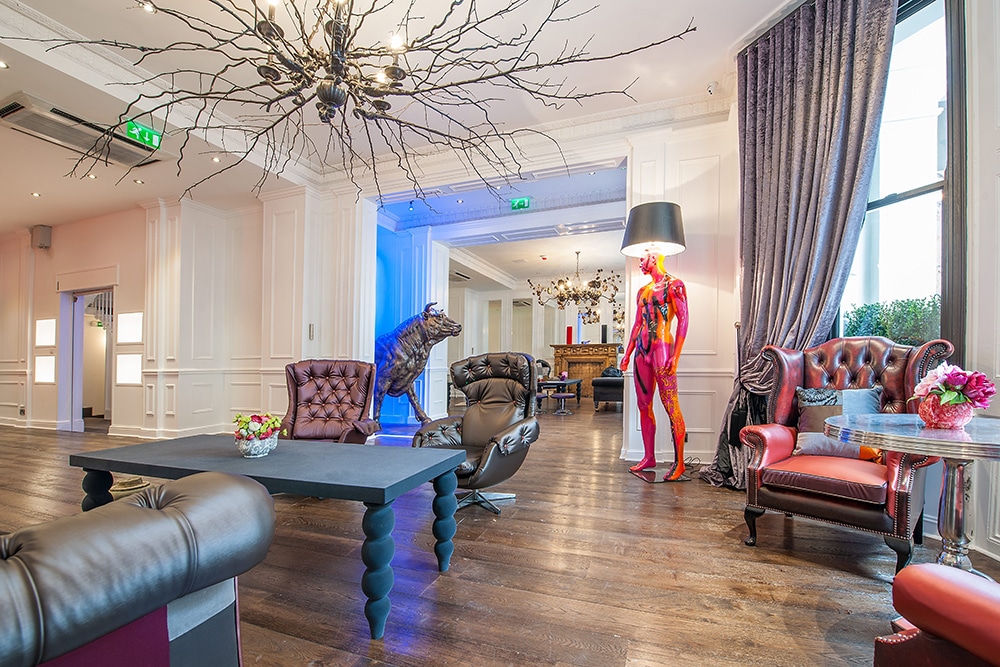 Above: Legendary furniture makes Jimmie Martin (Jimmie Karlsson & Martin Nihlmar) created many pieces for the hotel, including this mannequin floor lamp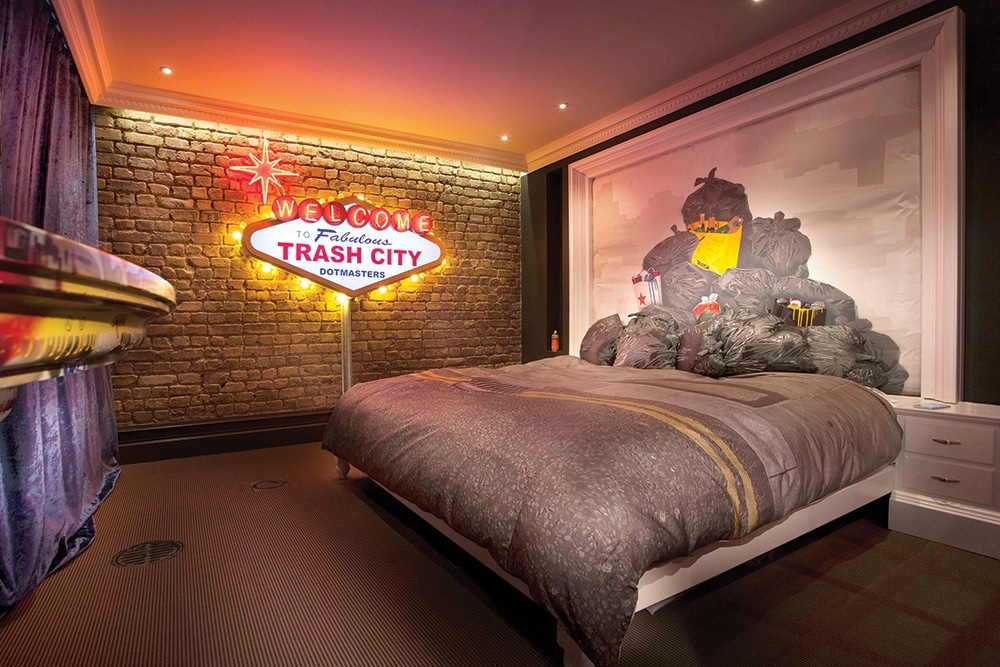 Above: The design of the Trash City Suite challenges our contemporary perception of luxury brands and London's black plastic bin-bag culture
The two Squint Suites feature colourful hand-made patchwork fabrics by the renowned Hackney-based company famous for their hand-crafted, exuberant furniture.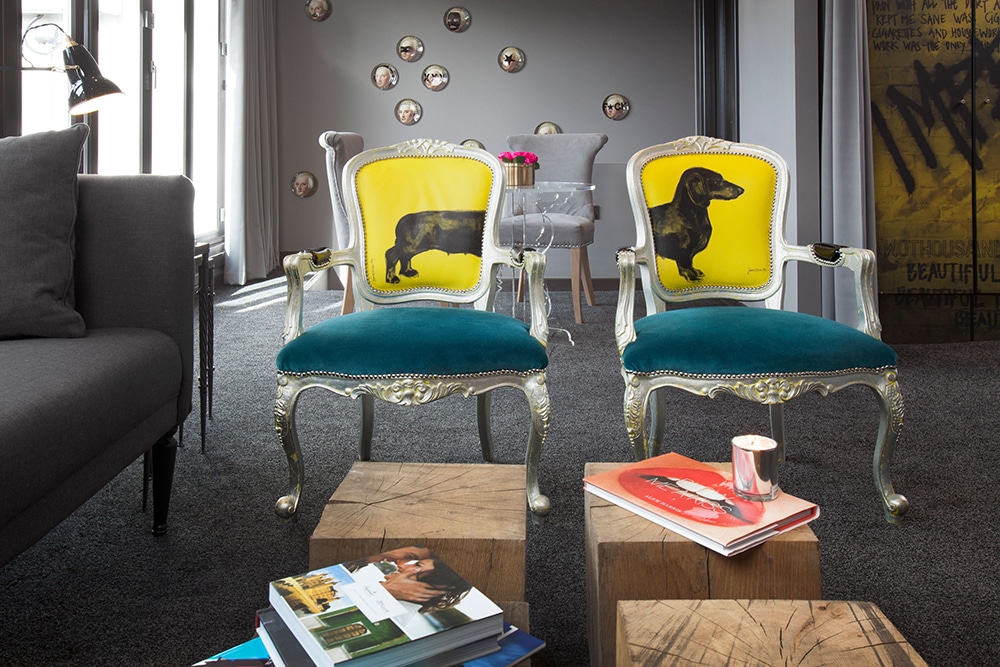 Above & Below: Part of the Jimmie Martin Penthouse Suite with the striking Louis XV style "Love Sausage" chairs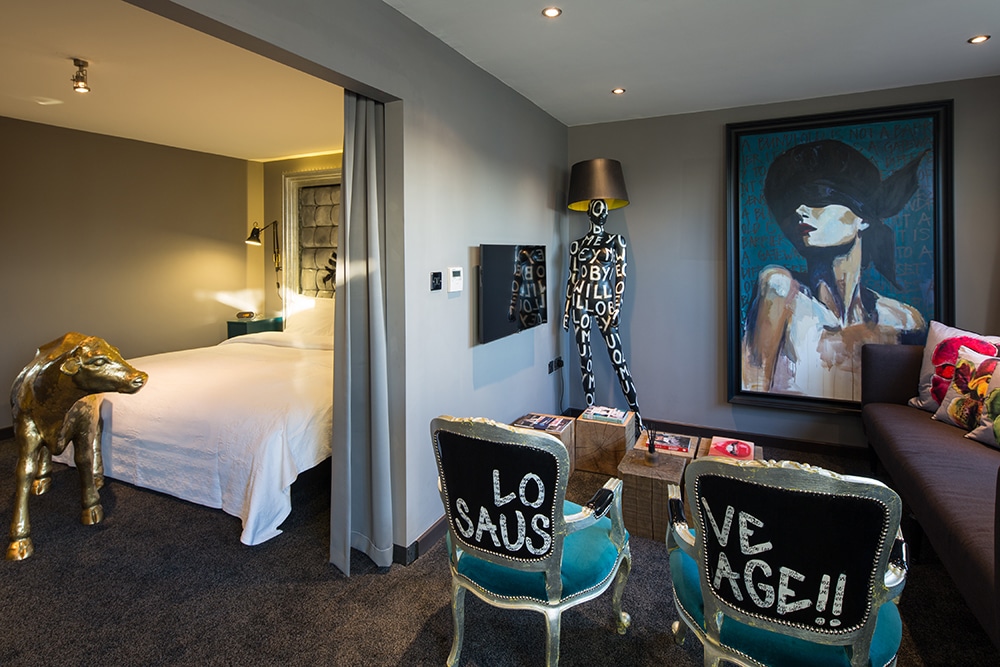 The Exhibitionist Hotel is exactly what it says it is and anyone who loves contemporary design will be thrilled to stay here. Expect the unexpected.
theexhibitionisthotel.com Tel: (+44) (0) 20 7915 0000
PARADOR DE CORIAS, Asturias
A former 11th-century Benedictine monastery, this impressive hotel was voted Best Rural Hotel in Spain in Condé Nast Traveller Spanish edition.
The monumental listed building, known as the Asturian Escorial, has taken its interior design inspiration from the rich hues of the surrounding landscape, and local industries and customs, such as mining, dairy farming and fishing.
The building's interior has a marked monastic quality, with stone walls and vaulted ceilings, but with a contemporary edge that includes avant-garde wooden chairs and splash-bright crimson tables.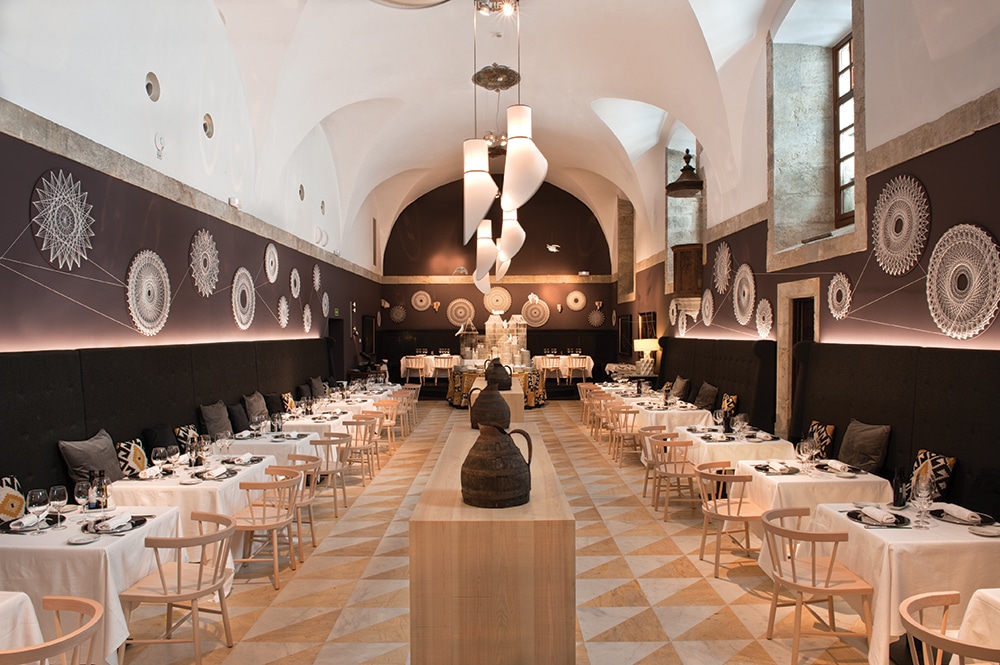 Above: Historical detail has been cleverly incorporated – the refectory, where the monks dined, now the restaurant, still has its pulpit. On the walls are samples of encaje de bolillos, intricate hand-made lace from Almargos (Castilla La Mancha), joined by threads to reflect linked conversations
Historical detail is everywhere – in the basement you can see archaeological remains dating from the 11th century. A glassed-in cloister with arched ceiling surrounds the main courtyard and the entire façade is faced with marble from the Asturian town of Rengos. The spacious Tuscan-style church, still in use, features a large baroque altarpiece, with two bas-reliefs depicting scenes from the founding of the monastery.
The bedroom corridors are lined with wooden clogs, traditional footwear from a bygone era of the region. Comfortable guest rooms, with smooth tones, warm wood floors and quirky furniture, offer superb views of the Asturian countryside, while bedheads in wood and metal have a natural feel, recalling branches or tree trunks.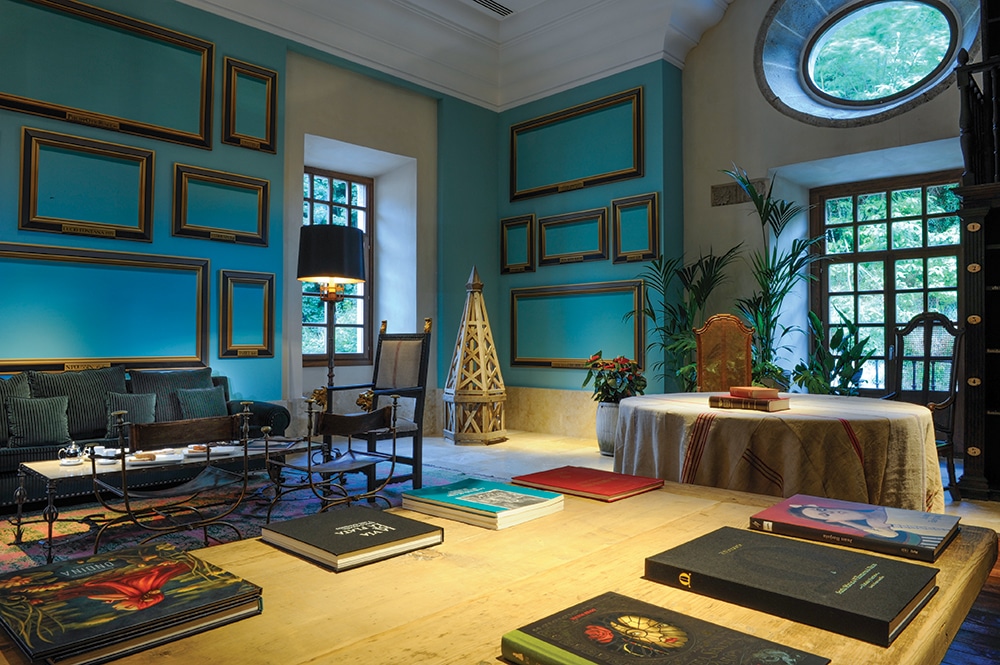 Above: The reading room has comfortable sofas and, curiously, empty picture frames with titles – perfect for afternoon tea and contemplation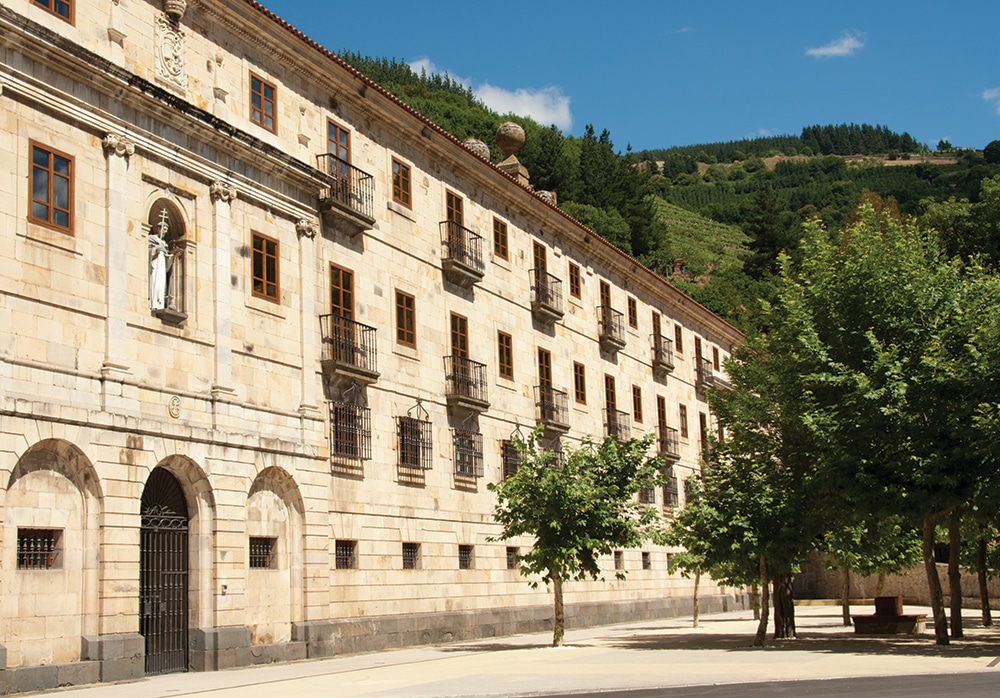 This Parador is set in a lush and green area of northern Spain close to the town of Cangas del Narcea, with wonderful views of tree-covered hills. It's an oasis of peace – and the new modern spa, installed last year, helps you relax and enjoy it.
www.parador.es  Tel: (+34) 985 070 000
Article by Fiona Flores Watson
---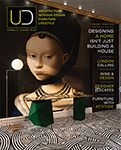 This article first
appeared in the
inaugural issue of
UD Magazine.
To read UD Magazine
online click here.
---