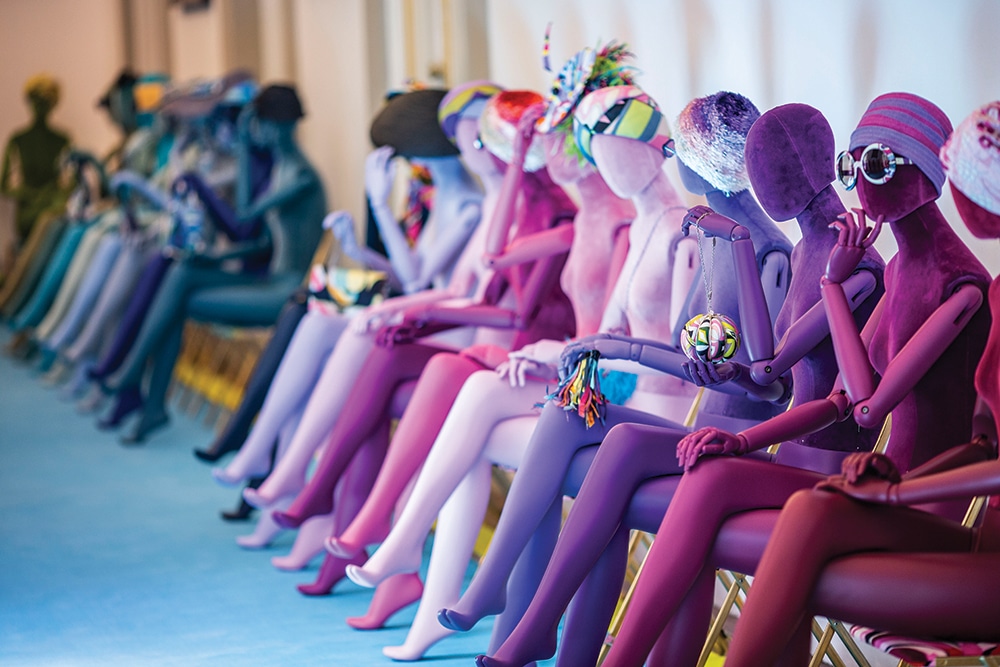 Icons of Italy: The year's best art installation
Bonaveri, a fan of Pucci – one of the most spectacular design installations of the year (so far) took place at the Pallazo Pucci in Florence in June. Maybe not strictly interior design, but the coming together of two of the most iconic Italian design-related companies, Bonaveri and Pucci, with one dressing the other, is something not to miss.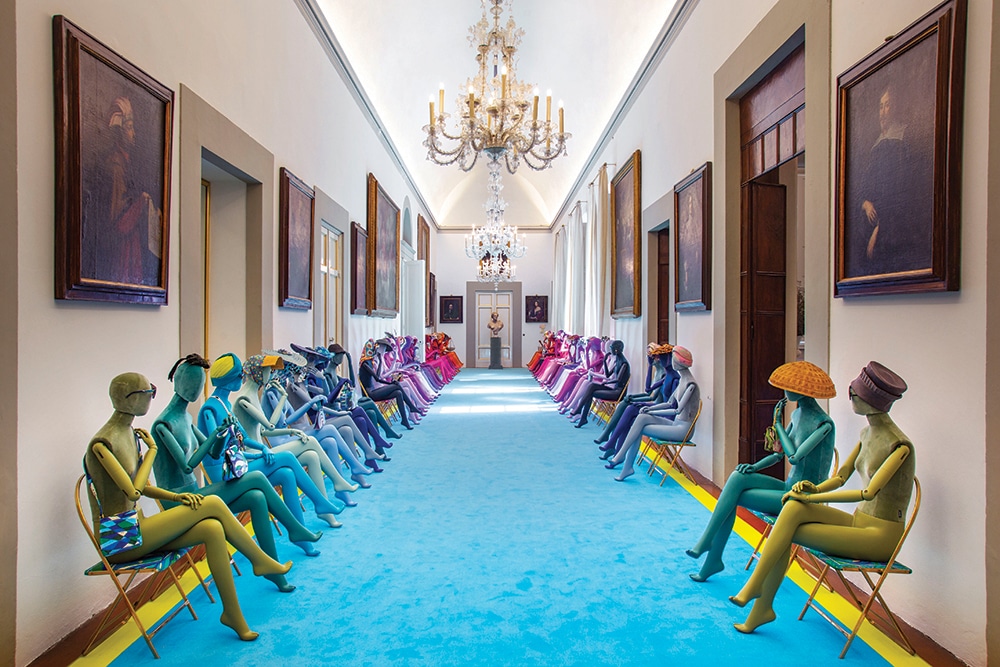 "The mannequins were like an audience watching a runway show and we were the models." – Visitor to the installation.
Bonaveri, whose mannequins have featured for many decades in the most prestigious fashion shows and museum installations worldwide, now produce some 20,000 of them each year. Emilio Pucci, aviator, aristocrat, politician and fashion designer, founded a company whose style is still instantly recognizable for its geometric prints in a kaleidoscope of colours, and whose outfits some of us remember being worn by the likes of Sophia Loren and Jackie Kennedy. The brand has built up a global network that includes more than 50 boutiques, and now also produces a wide range of fashion accessories.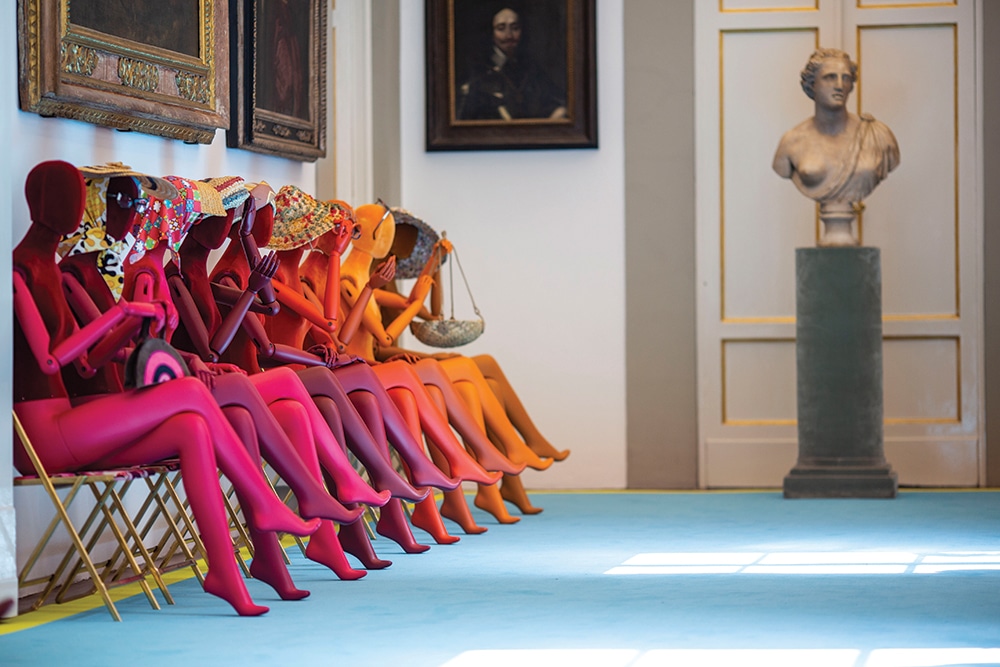 The Florence installation was a joyous celebration of creativity and craftsmanship in which Bonaveri's mannequins and bust forms became the leading characters in a series of installations that explored the Pucci universe, demonstrating the brand's significant role in the visual arts.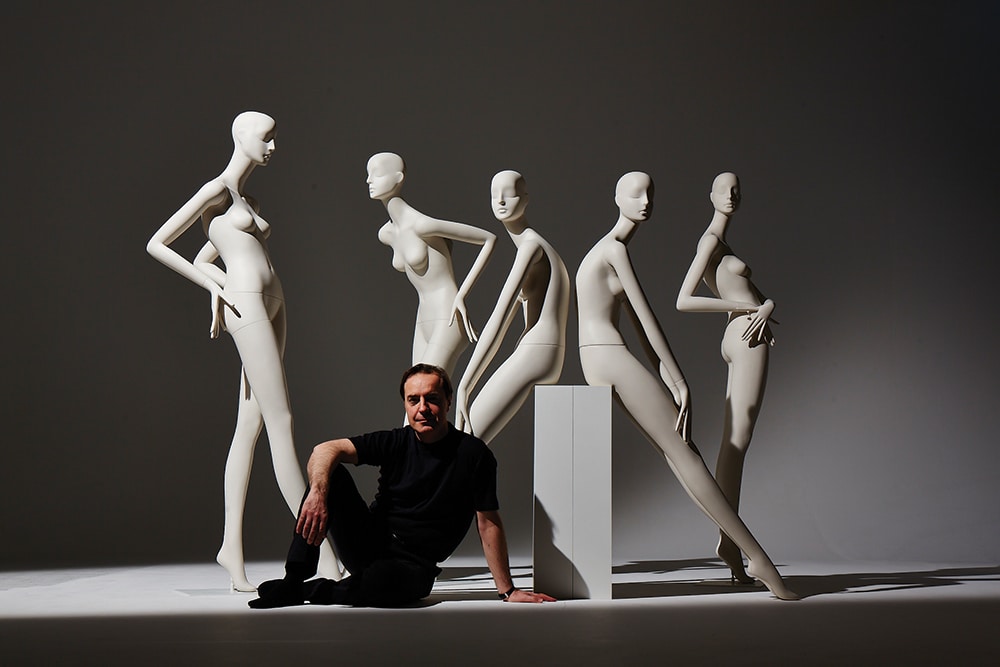 Above: Andrea Bonaveri. Today the company is led by Andrea and his brother Guido, who faithfully follow the example set by their parents, Romano and Adele Bonaveri. 
Given that Emilio Pucci was a pioneer in the use of stretch fabrics in the post-war era, and thus could be said to have contributed in some small way to the women's liberation movement of that time, we asked Andrea Bonaveri (creative director of the almost 70-year-old company) if there was an underlying political message in the show:
"The exhibition has mainly an aesthetic message. Emilio Pucci wanted to give women the freedom to use colours and to feel free from constraint. The main installation of the exhibition (which gave the title to the whole project: Bonaveri – a fan of Pucci) plays with that idea of freedom through the use of a powerful fan.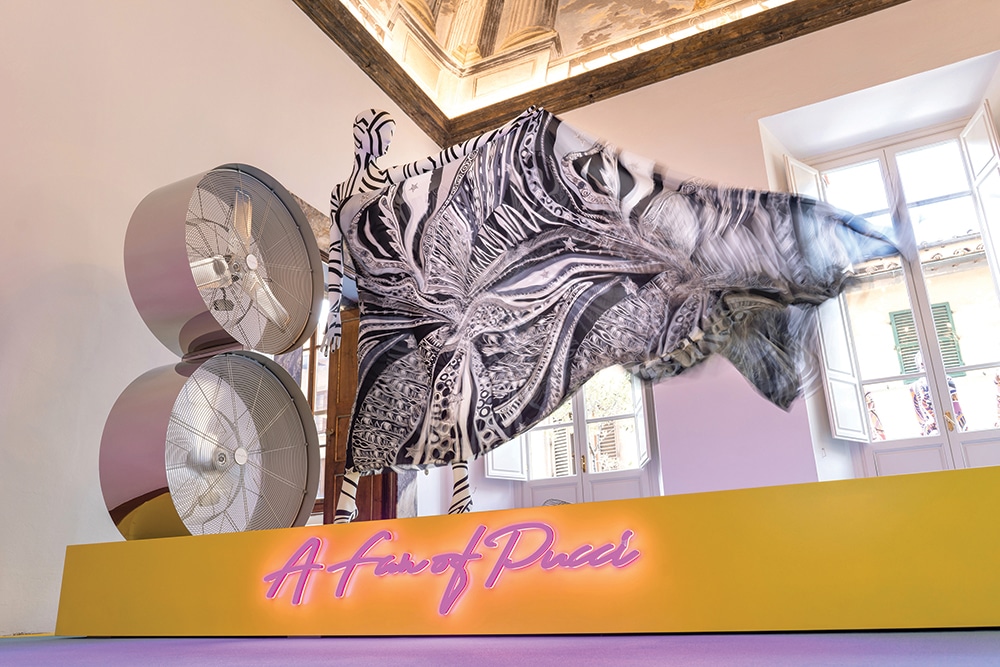 Above: A Fan of Pucci: two of them, in fact, bring a Bonaveri mannequin to life in this flowing Pucci print.
I wouldn't say that there is a political message on what we have put on stage. Our desire was nothing more than to amuse people with the beauty of our interpretation."
This prompted us to ask Andrea about the possible influences of the great Italian sculptors on the mannequins his company makes:
"Our culture, sensitivity and vision has been shaped by those great artists who explored the boundaries and the meanings of aesthetics in the representation of bodies, from classic to contemporary art. Ultimately, every mannequin is created by a sculptor in our sculpting atelier, and therefore it is made as a unique piece of art, even if afterwards it goes to industrial reproduction. We feel particularly close to Giacometti's work".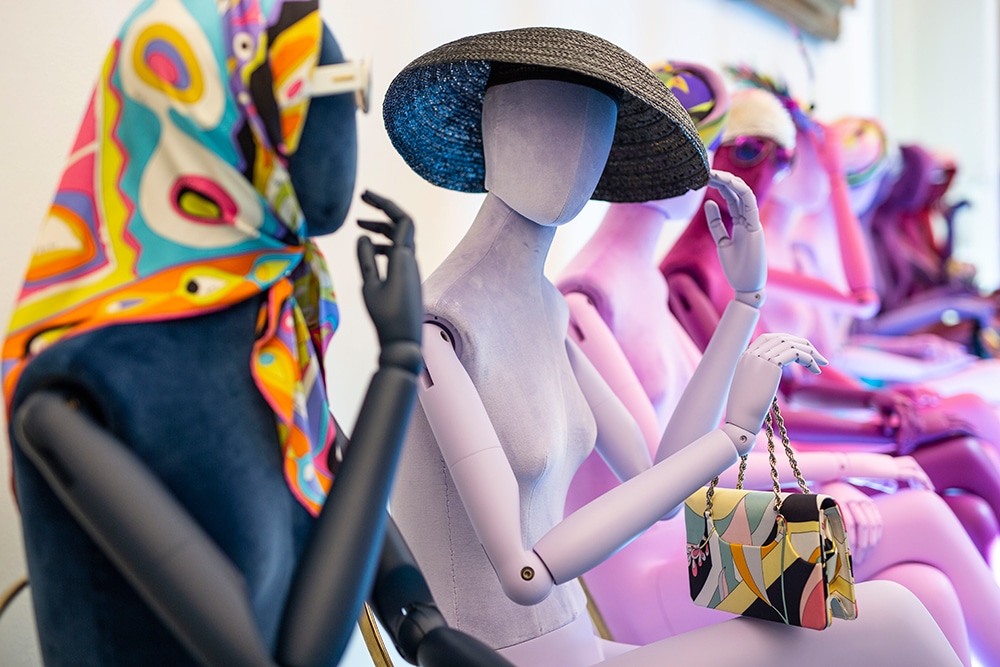 Considering his family name is synonymous with the Made-in-Italy brand, we asked how he meets the challenge of juggling the forces of business and creativity: "For us this has never been a choice. We were born in a small atelier where my father started shaping figures and bodies. That's in our DNA and still is the key to understanding the way we build beauty at every collection. With time we have developed all the tools and processes of a modern factory to assist and develop the growth and needs of the fashion world."
We were surprised such an amazing installation had such a short life. Will we ever see it again?
"We've had so many requests and proposals… but no time to discuss it yet. We would love to tour it somewhere else. Follow us to know more :-)"
The Installation in Numbers
609 metres of fabric
360 kilos paint
115 manequins
107 people
100 miniatures
97 different colours
31 busts
27 Pucci prints
1 giant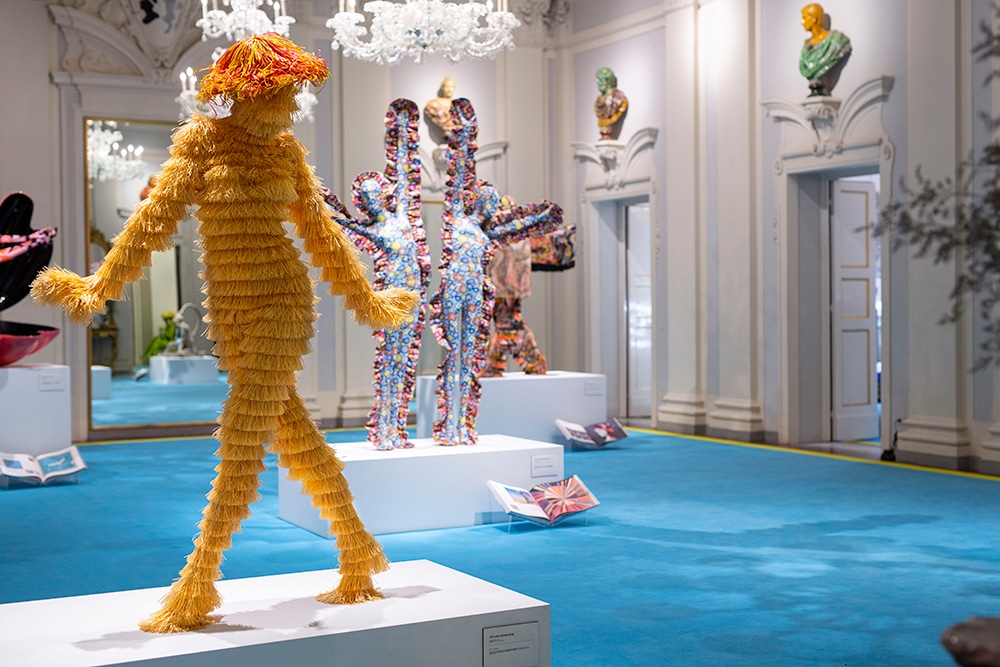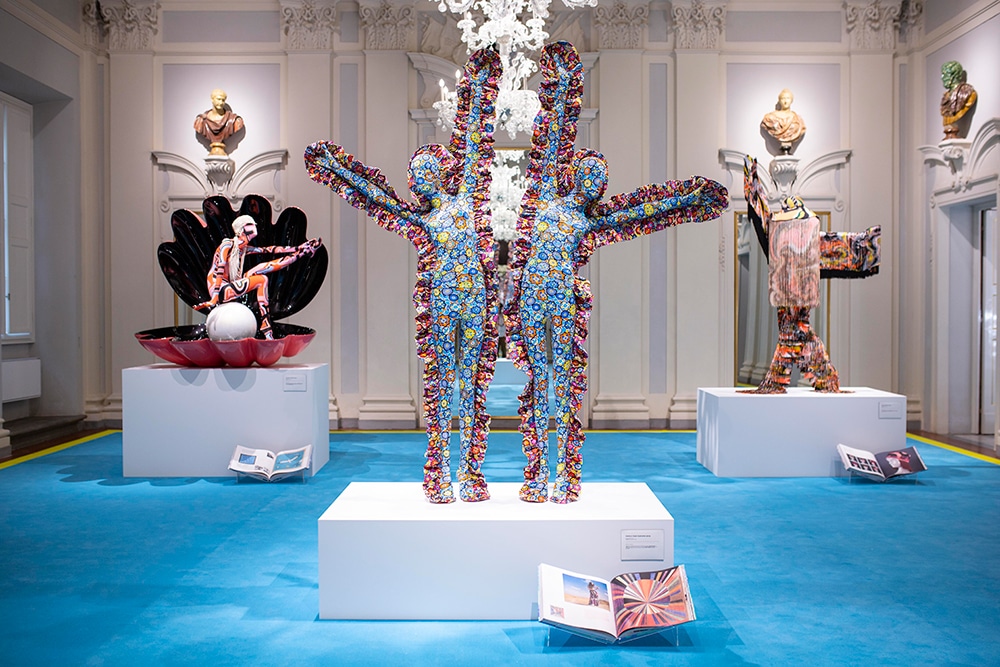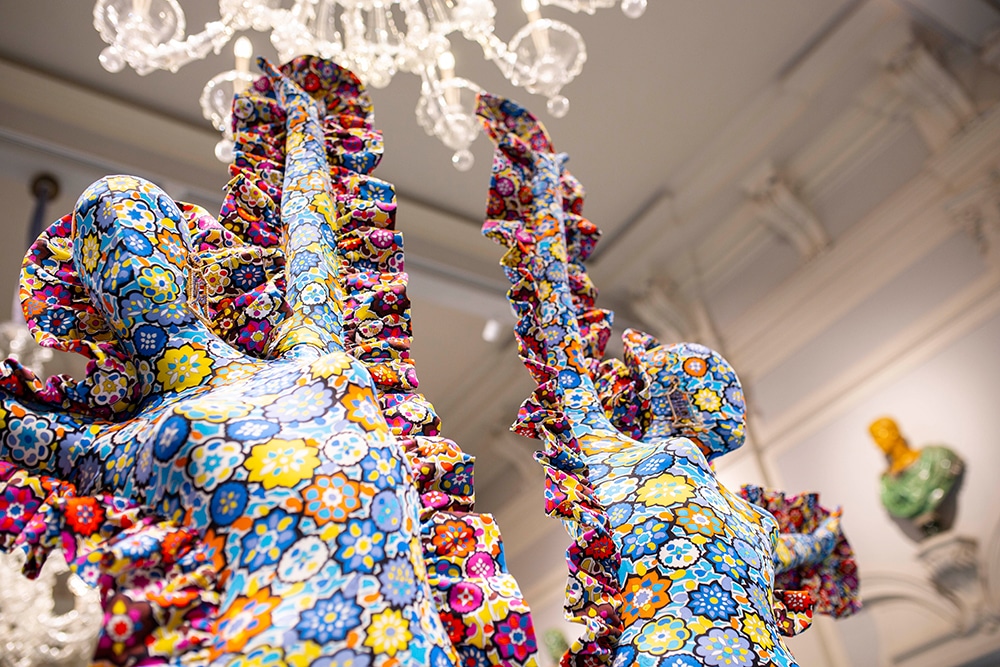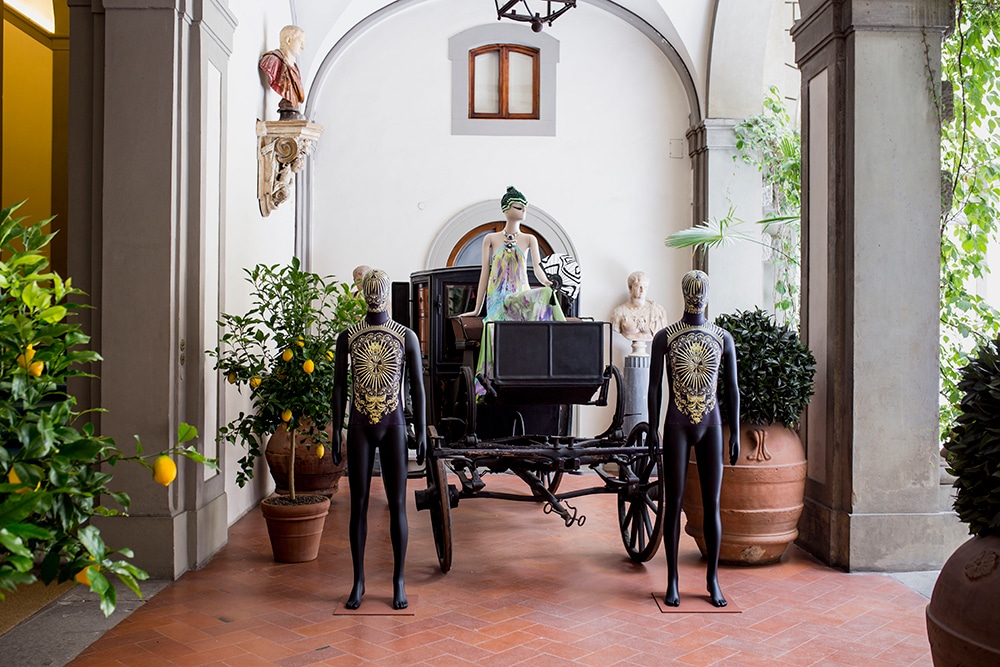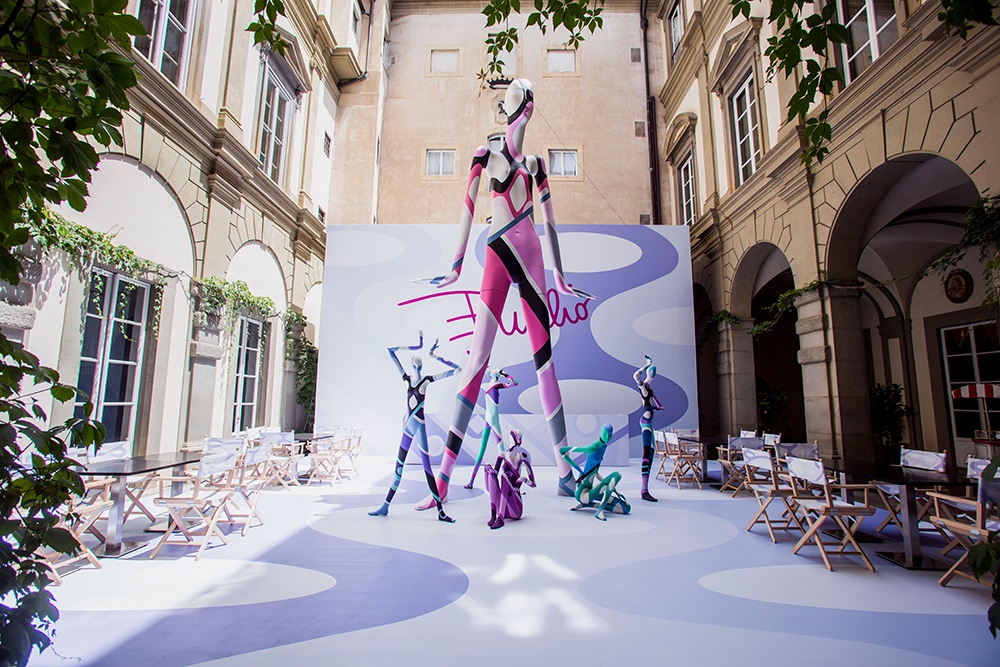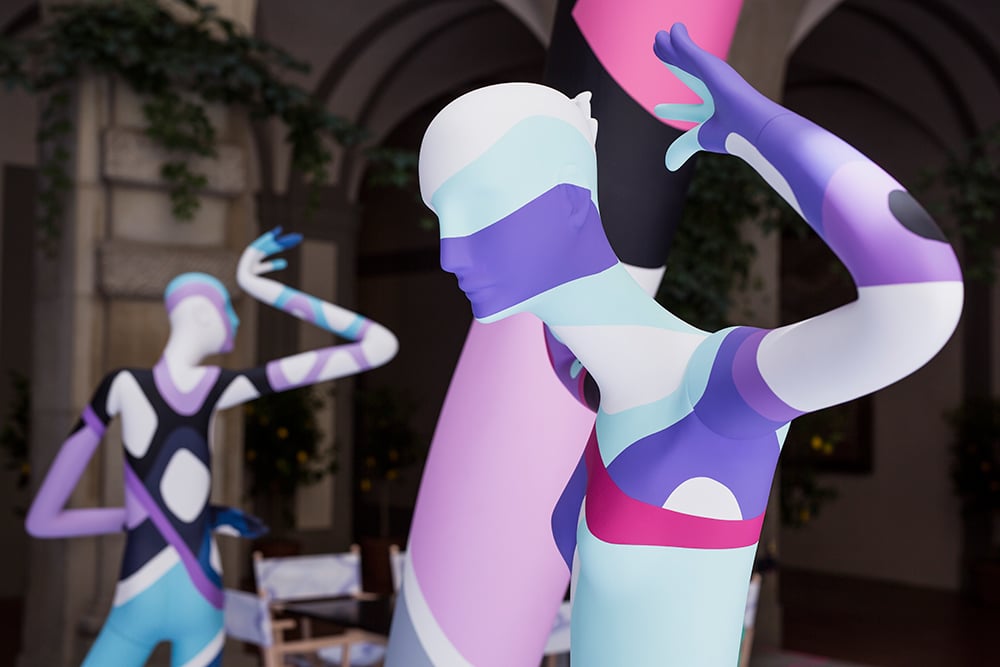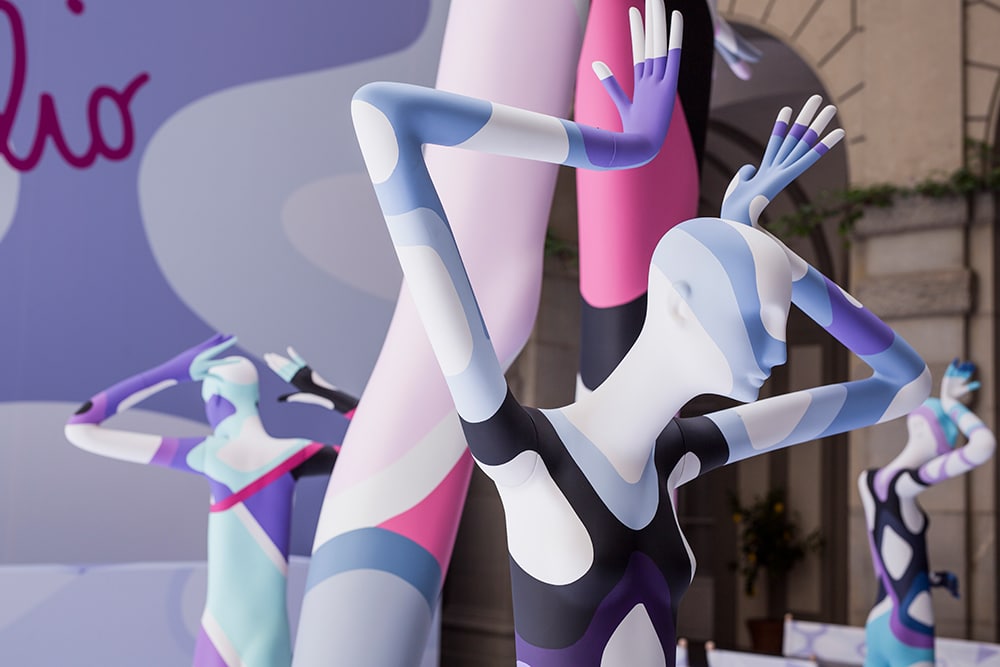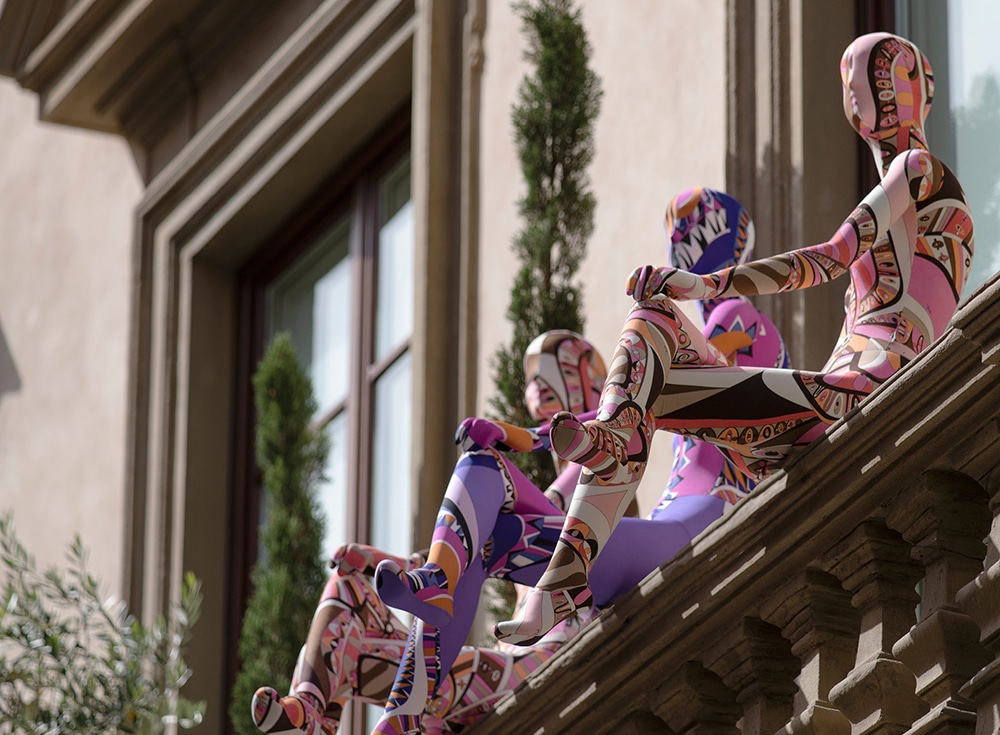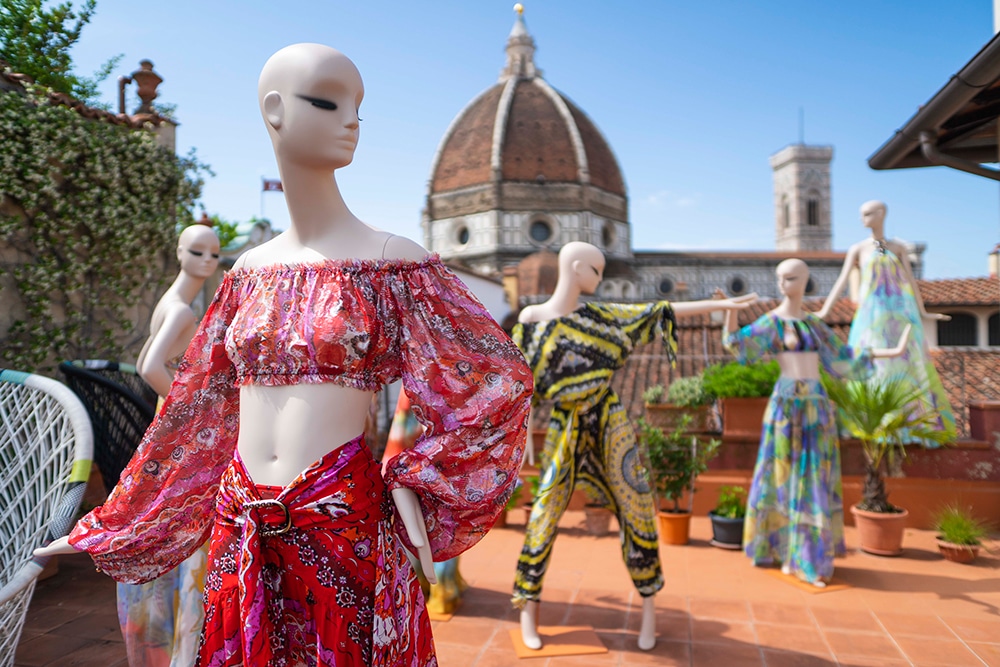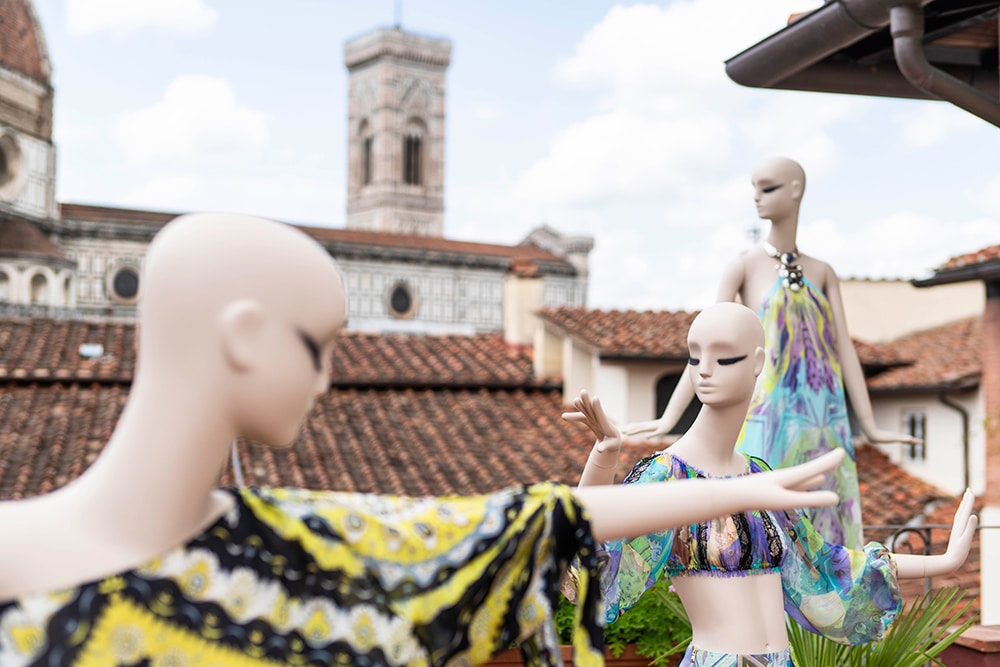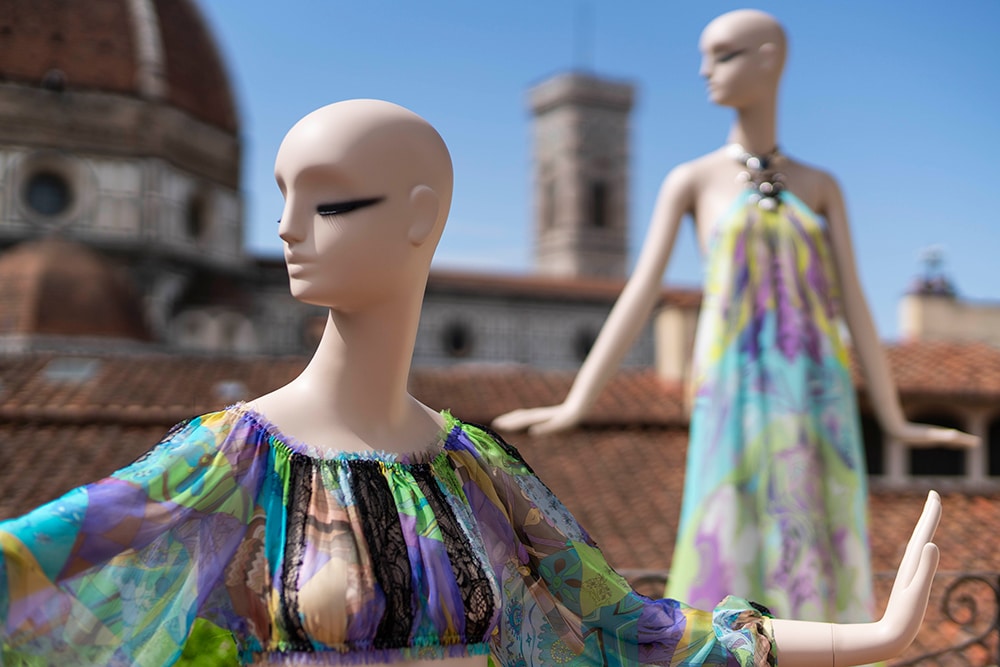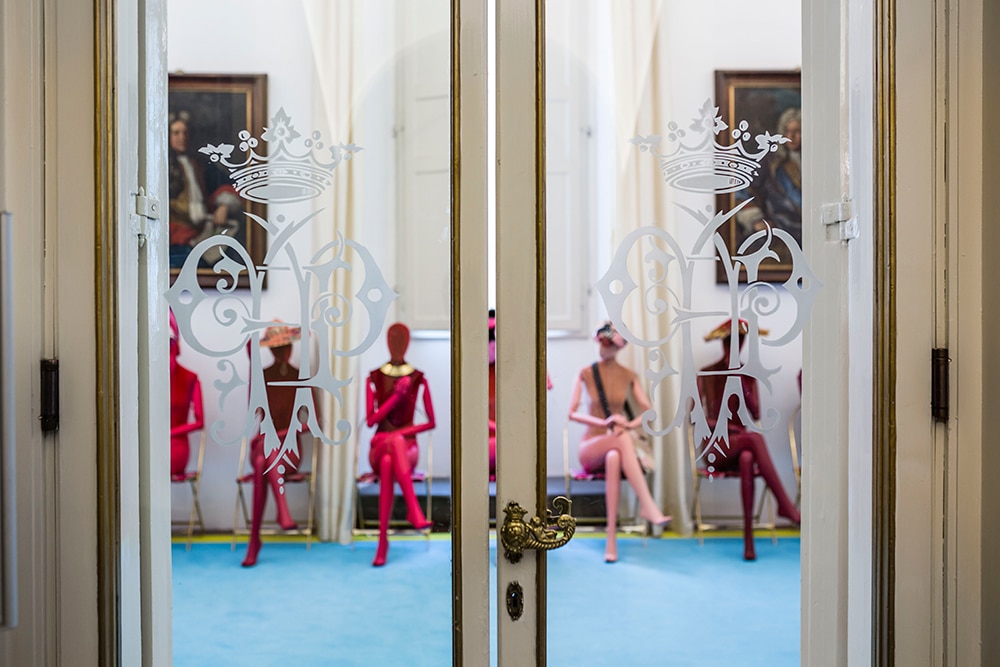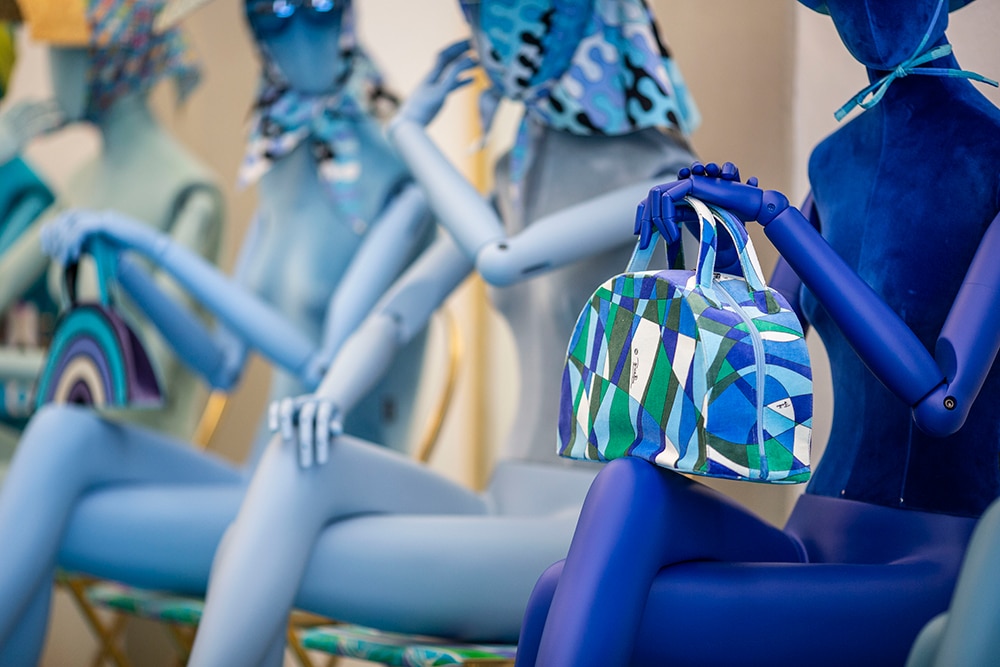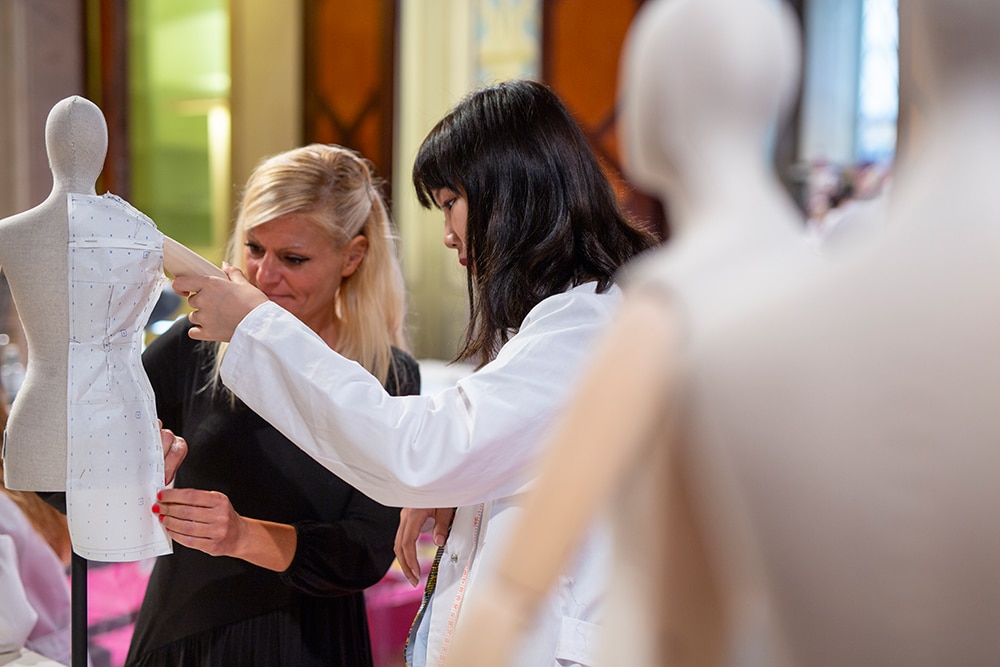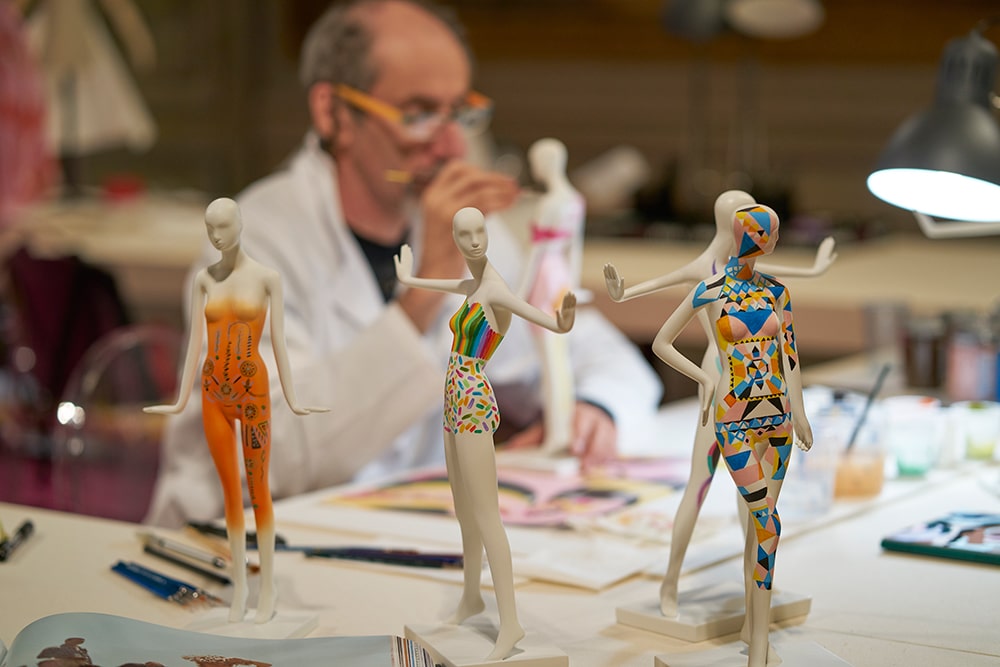 ---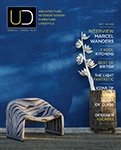 This article first
appeared in the
3rd issue of
UD Magazine.
Click on the image to read online.
---