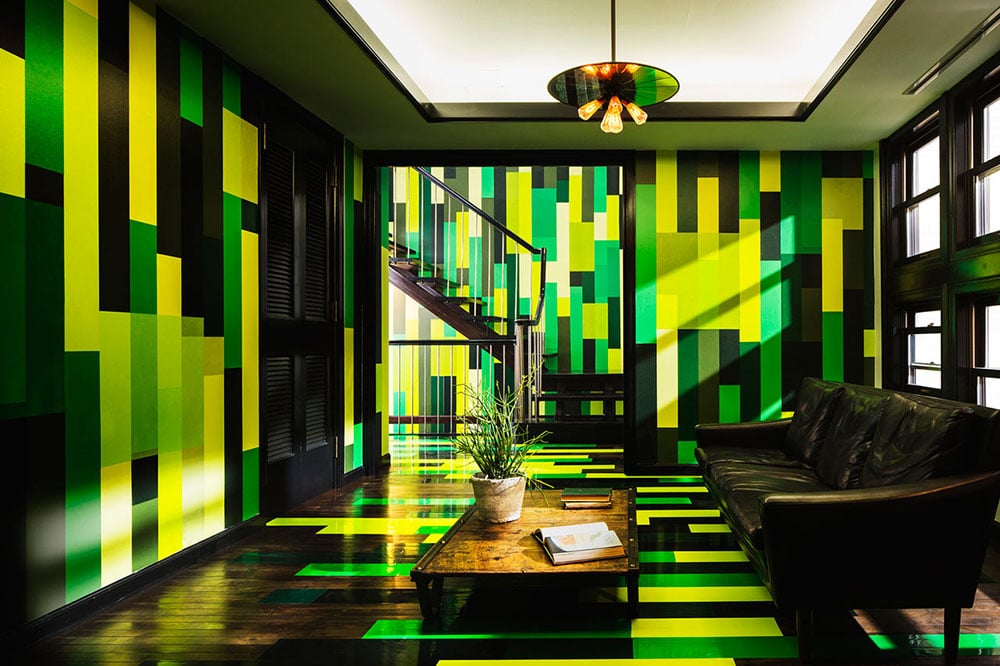 HARU stuck-on design – the wallpaper concept we have all been waiting for
Ever wondered what it would be like if you could easily repaint the walls of your apartment without the commitment of actual paint? Wonder no more. HARU stuck-on design is a new Japanese creative concept which makes it possible. Similar to washi tapes, ever-popular in craft circles, it is basically adhesive tape that sticks easily to all kinds of surfaces, furniture, walls, floors, and even to skateboards. Moreover, it has been developed in such a way that it can be easily peeled off without a trace.
HARU stuck-on design was developed by Nitto, a company established in Japan since 1918, with a long history in specialist electrical insulation materials and adhesive tape-related products. For the last hundred years they have been developing materials for all kinds of scientific, medical, industrial and automotive projects. And now they're using their technological expertise to bring to life their own range of products, rooted in innovation and creativity.
HARU sticky tape comes in four different widths and a variety of colour families, some of which are traditional and monochrome, some graphic, and some glossy and transparent. The material of the tape also varies, with some of it being tougher for floor and exterior use.
A Red Dot Design Award winner, this past spring the concept creators have also curated an installation at the prestigious Clerkenwell Design Week in London, partnering with graffiti artist Pref.
HARU stuck-on design is perfect for anything from sophisticated architectural projects to quick domestic makeovers. Whether you are an architect, an interior designer, an artist or an inspired home owner, HARU stuck-on design will let you explore the best of your creative talents. With it you can punch up boring white walls, decorate a cheap piece of furniture or a decorative objects, cover old floors or even make your own artwork. As the concept's website says, HARU stuck-on design "hopes to inspire a new way of designing & styling spaces." Okay, now go tape some stuff!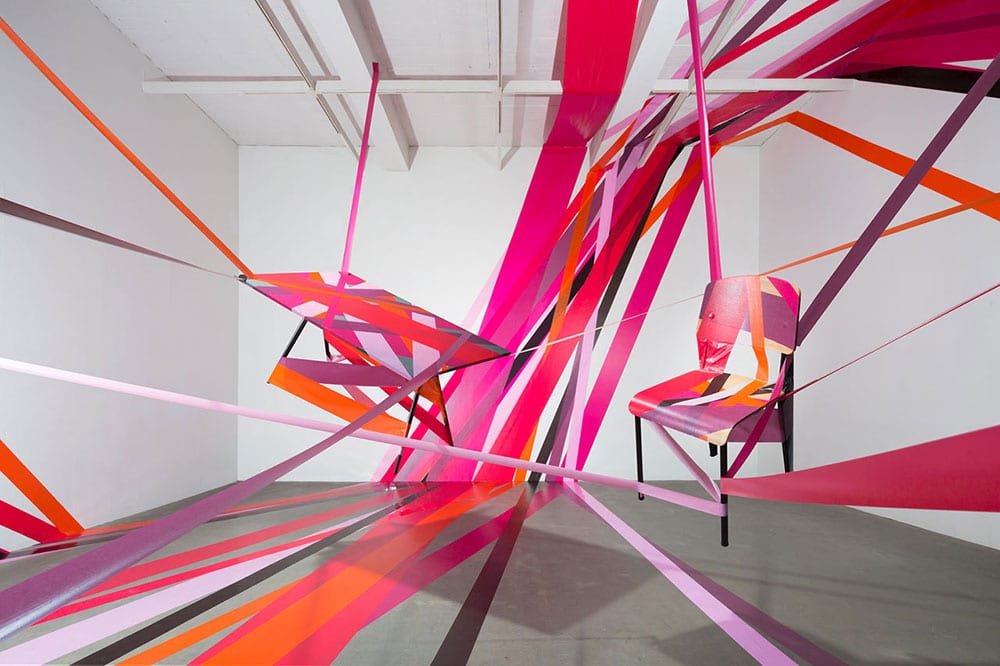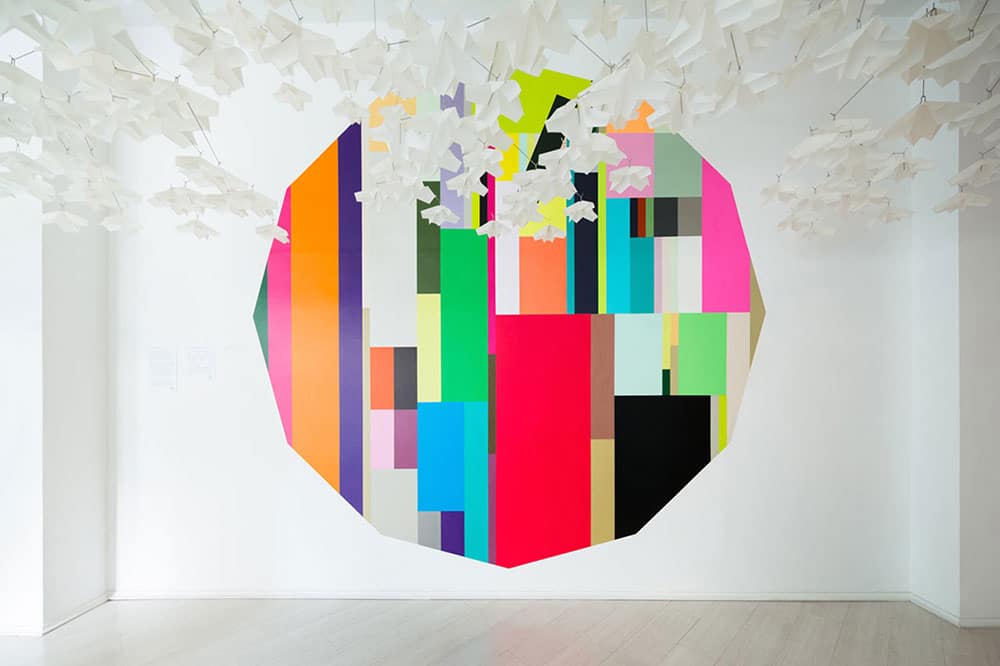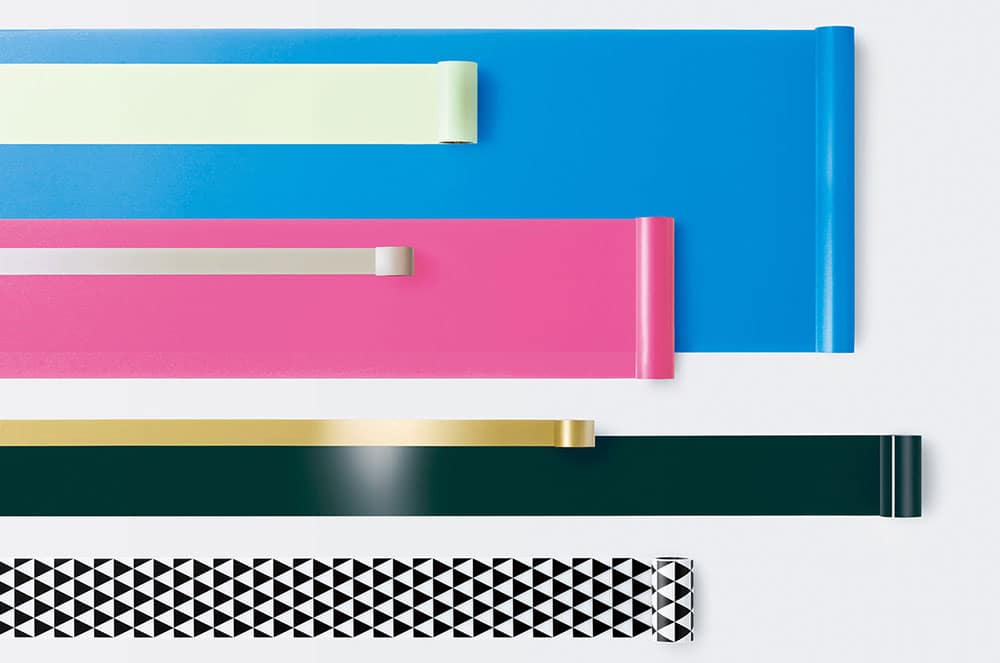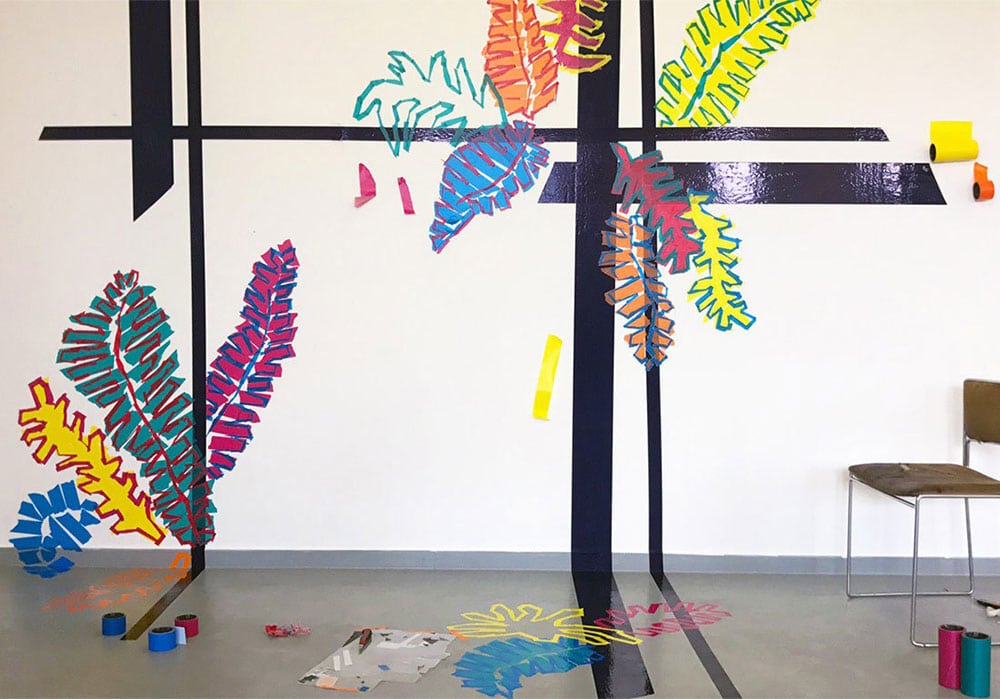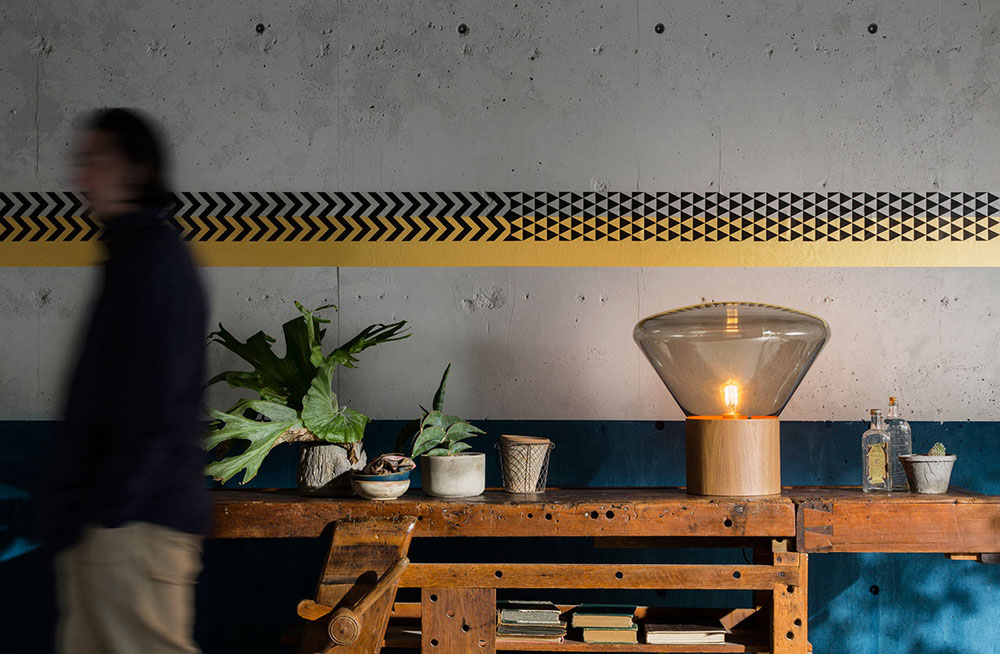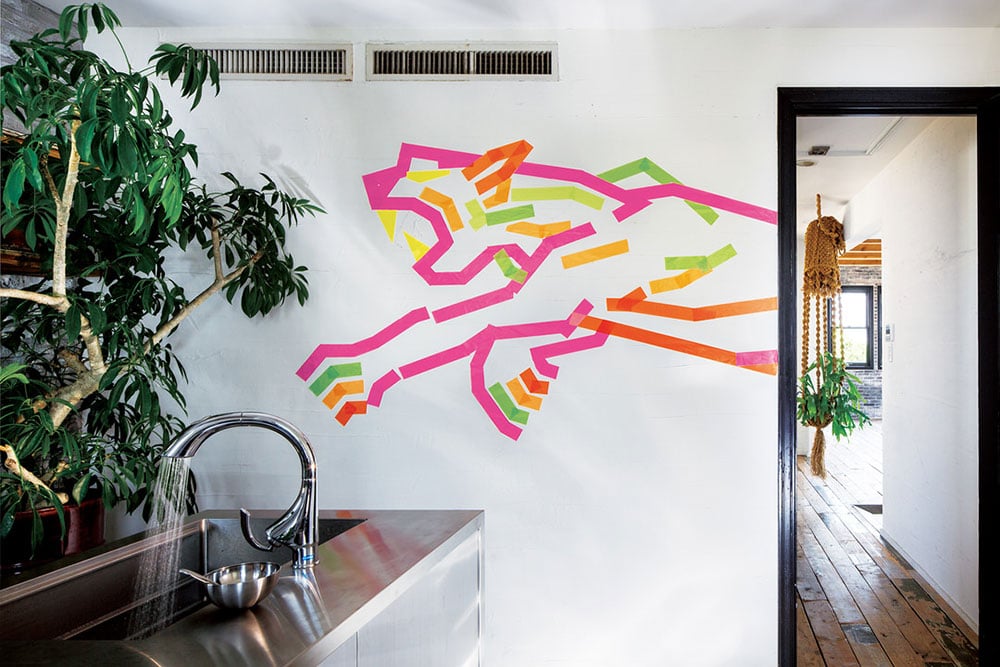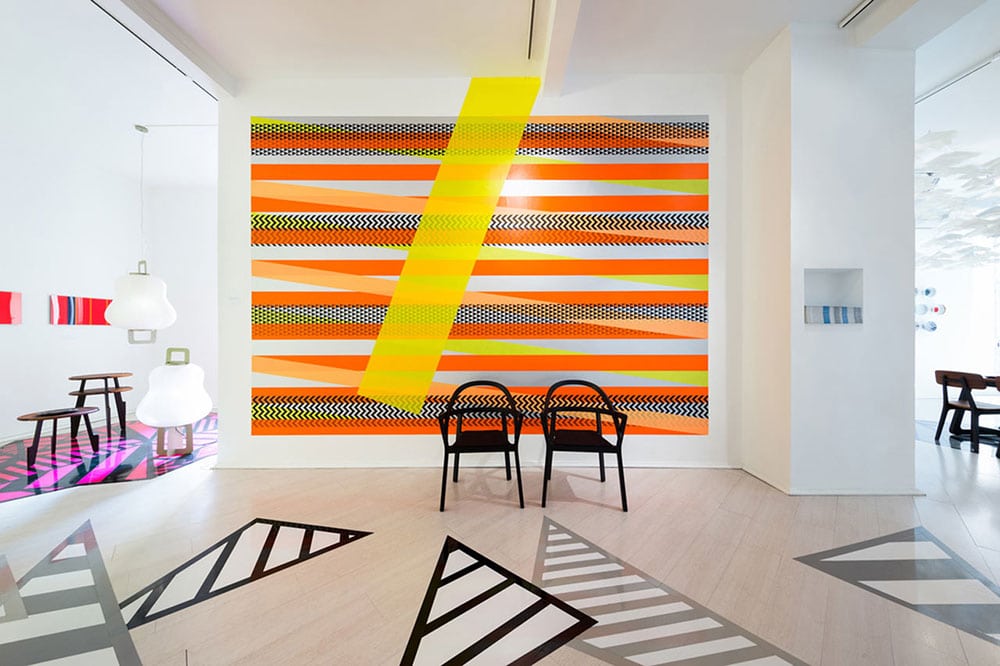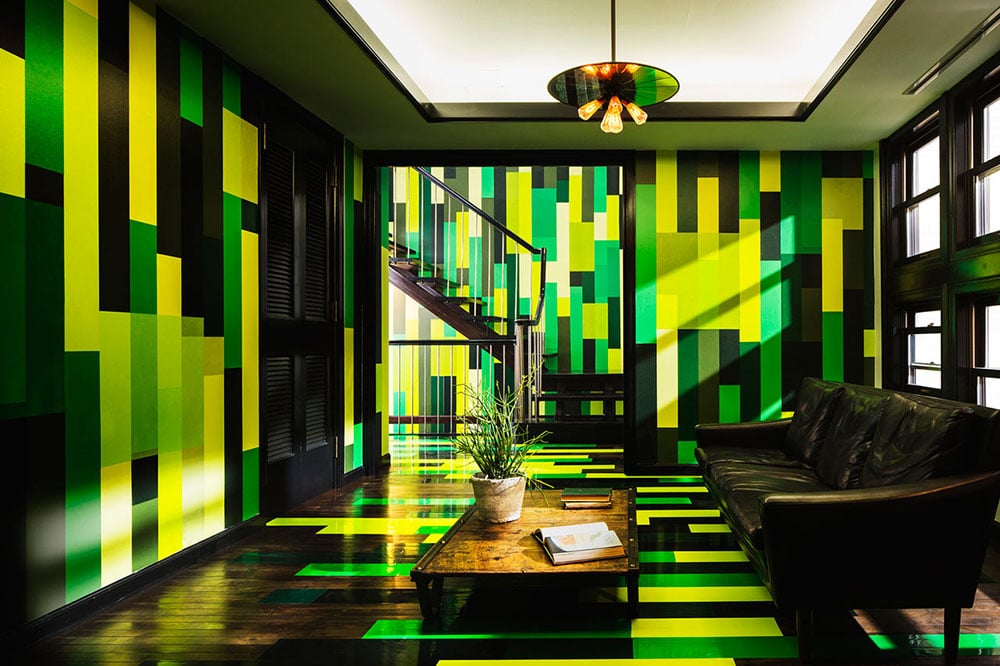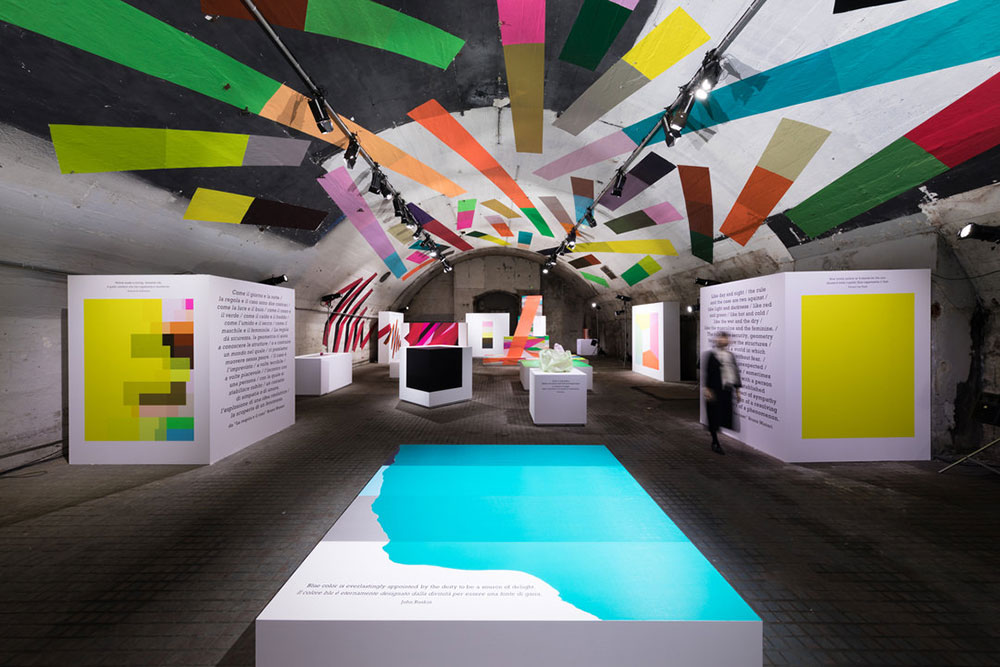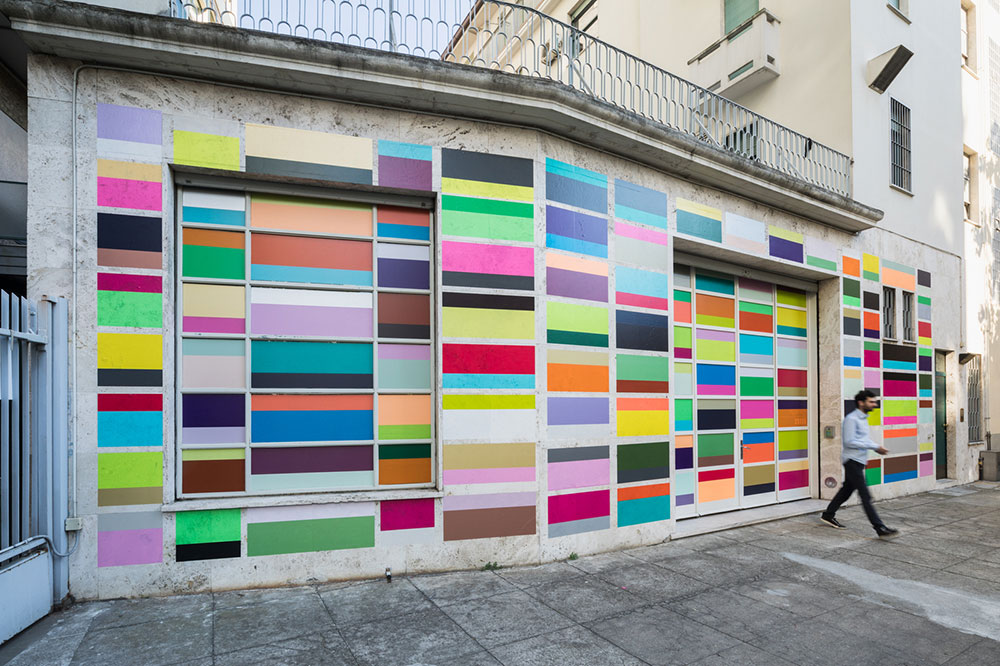 Image credits: www.milideas.net, www.haru-stuckondesign.com