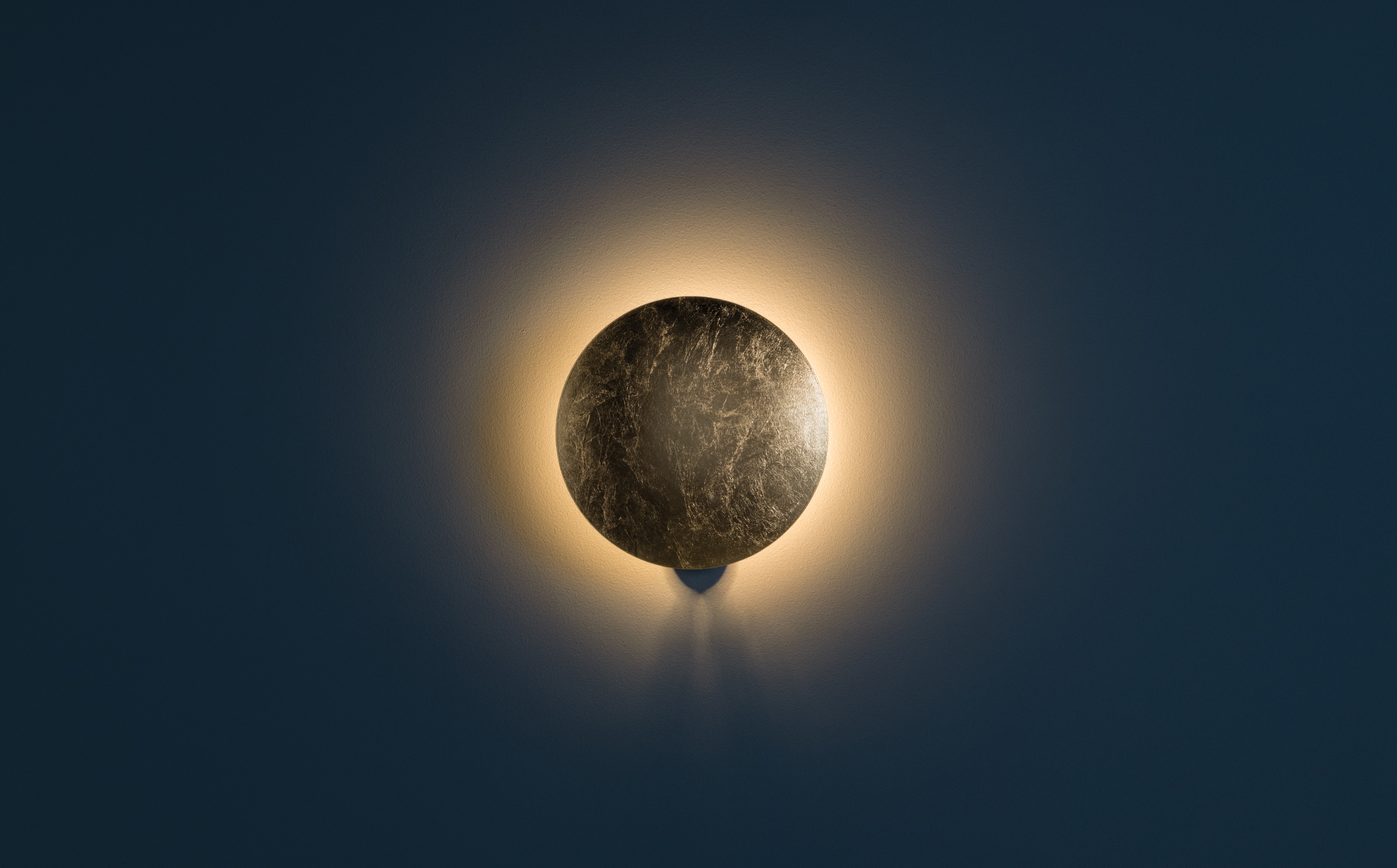 Into the Light: Interview Enzo Catellani
Strike a match and you've made light in much the same way as your ancestors did many thousands of years ago. Blow it out immediately and in the time it has taken you to do so, its waves of light, if they could follow the curvature of the earth, would have hit you in the back. Light is life. Light is extraordinary.
So too is the craft of producing light. Enzo Catellani does this, and he does it like nobody else in the world today.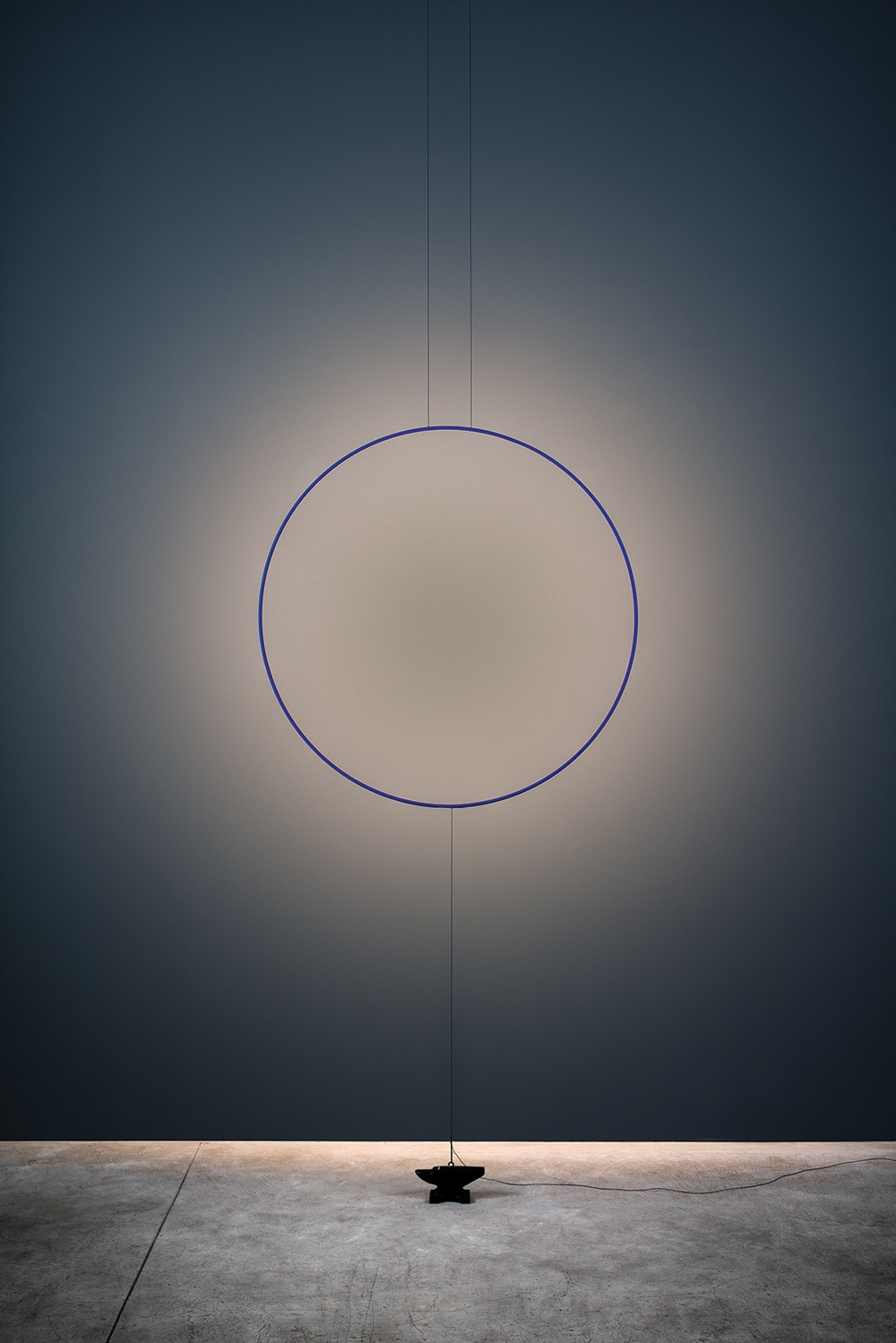 Above: Sorry Giotto. Pure and unadorned, reflecting it's light on the wall behind, this iconic lamp is a masterpiece of minimalism.
Enzo Catellani began making lamps in his workshop in Bergamo in the 1980s, selling them through his own shop. They attracted the attention of a top German distributor who presented them at the Ambiente Expo in Frankfurt in 1989, and they were a huge success. He then set up his own company, calling it Catellani & Smith (he explains the name in the interview). Since then his reputation has been growing worldwide. Everything he produces is still made by hand.
Simple, beautiful shapes that happen to be lamps. This is what he does, and one of his most basic designs, the Fil de Fer range (see opposite page), is not only one of the public's favourites but has been installed in some of the most prestigious buildings in the world, such as the Victoria & Albert Museum in London.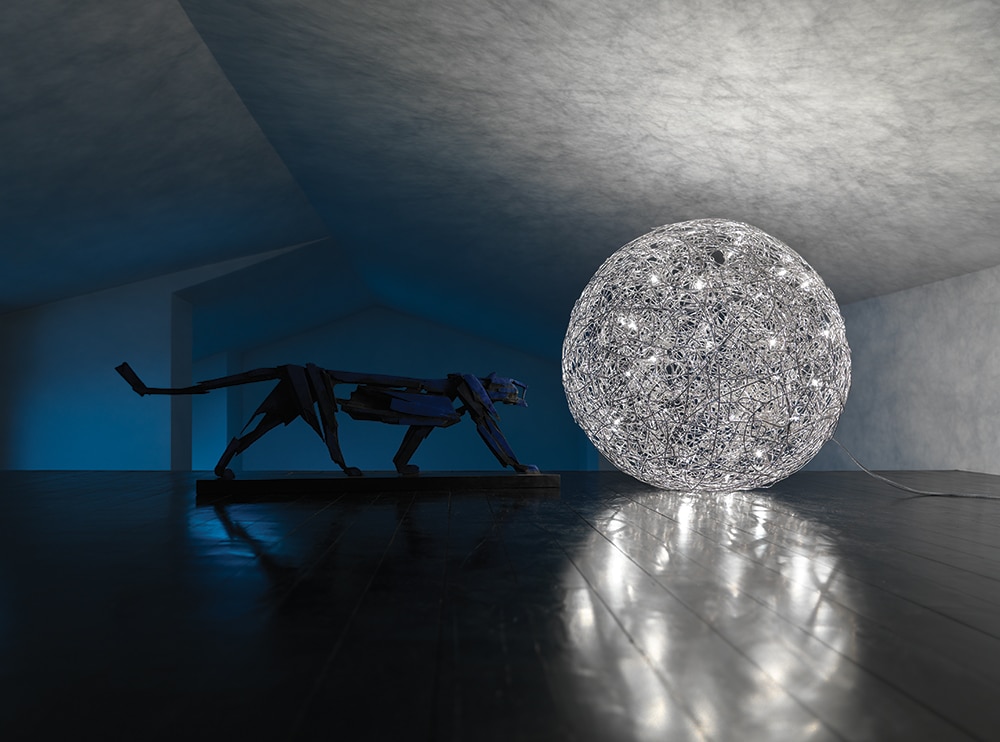 Above: Fil de Fer. Suitable for indoors or outdoors. Each globe hanging in the Victoria & Albert Museum measures two metres in diameter.
In recent years he has been devoting much of his time to outdoor lighting, some photographs of which can be seen on the following pages. Organic forms rising from the earth like glowing flowers, trees of glittering bulbs, other-worldly stalks of light like magic bulrushes, clouds of light floating overhead: welcome to the world of Enzo Catellani.
In our interview he speaks of the past, the present and the future of lighting, the importance of craftsmanship and light technology, art, public spaces and much more.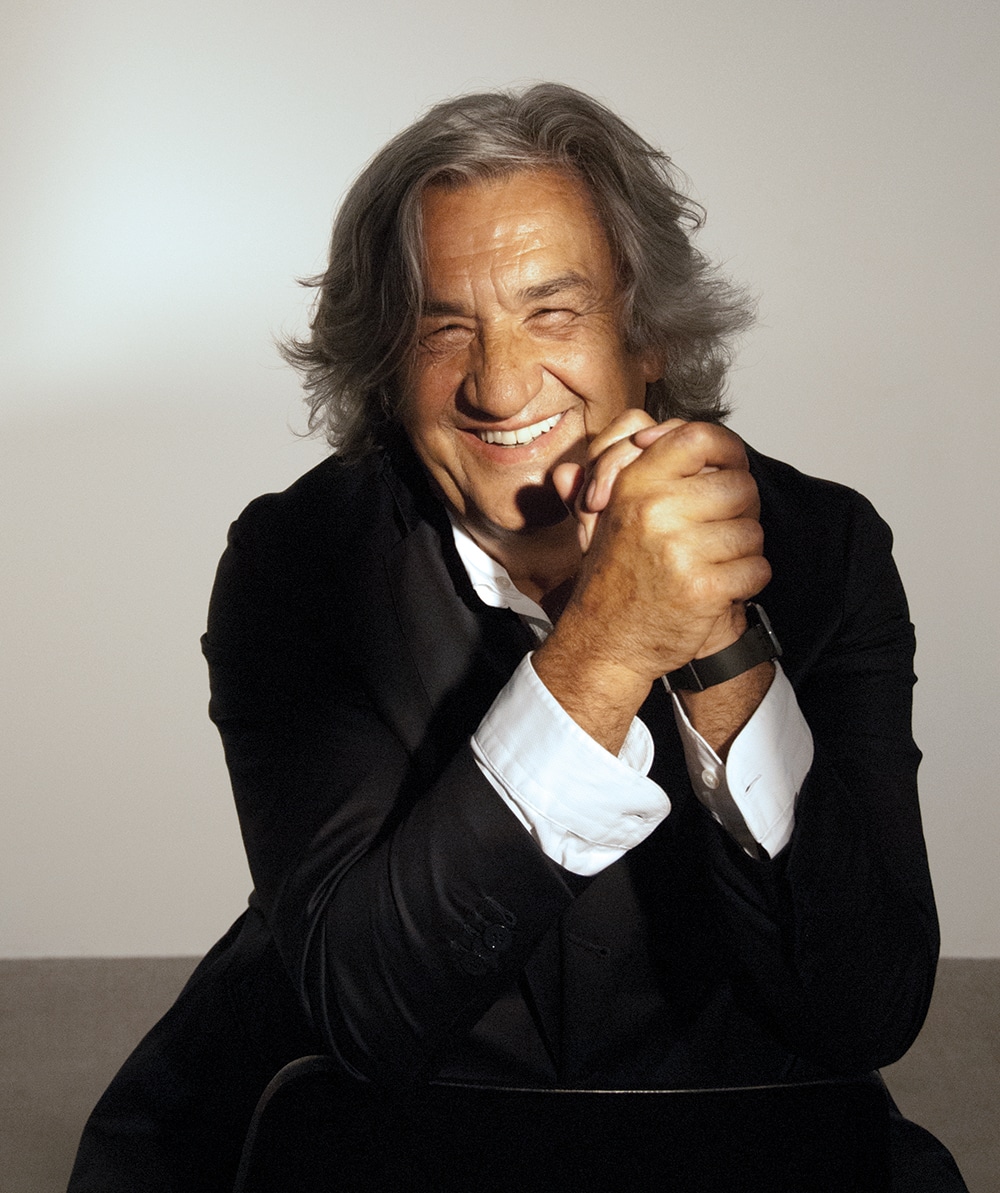 Above: Enzo Catellani
UD: Do you think you'd have been as happy being a blacksmith, as you once famously claimed to be?
Enzo Catellani: Light has always been my raison d'être, a dream that has become reality. When I started to create my lamps, I didn't know if I would ever sell them. I only knew that this was my life. Then I decided to follow and develop my dream to reach the light, giving it a shape through the objects that I was able to create. I'm surprised at what I've succeeded in doing, without teachers or guidelines.
The start of my working experience as a blacksmith is part of the plainly fictitious story about occasional meetings with Logan Smith, who we encouraged people to believe was a London architect, but was actually the name of my horse. I didn't want to draw attention to myself; I thought that my work could tell my story. If I had not become a designer, I would probably have chosen to be a fisherman.
UD: Do you see what you do as art?
Enzo Catellani: I don't consider my work and the objects I create as works of art. Nevertheless, Fil de Fer, one of Catellani & Smith icons, has been acknowledged as a work of art, worthy of protection under copyright. I like to play down my creations, even if I put all of myself into them and they are the fruits of research and the expression of my feelings. I don't consider myself an artist. I'm a person who loves what he does. I like to give a touch of irony to my work.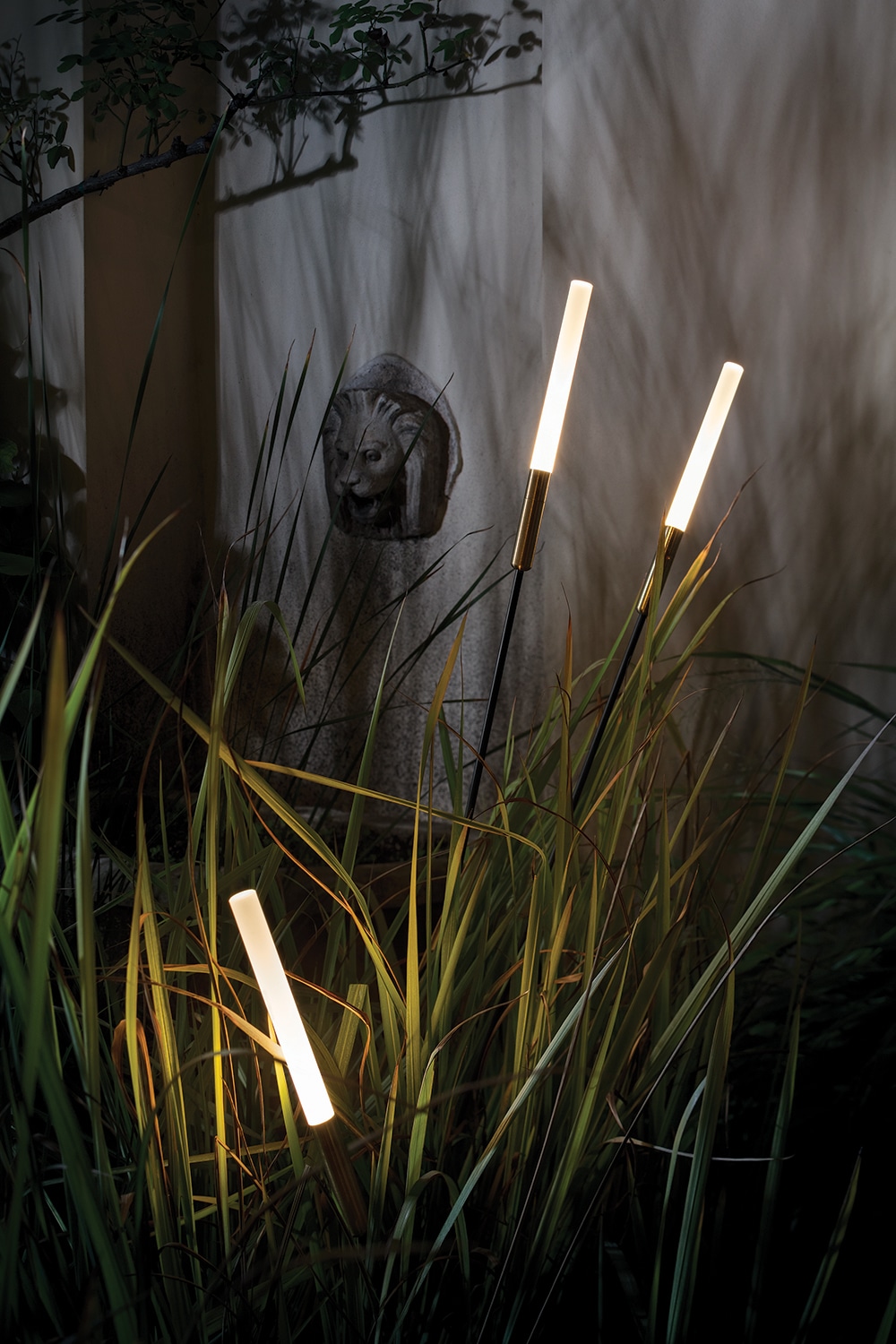 Above: I Maestri del Paesaggio. Installation by Catellani & Smith, showing the Syphasera lamp, an opaline glass cylinder with natural brass detail and black system
UD: Catellani & Smith is known for it's craftsmanship, but how important is technology to you?
Enzo Catellani: At the Catellani & Smith factory each lamp is made by hand. We're still producing our lamps in the same way as we started in 1989, but technology has allowed me to develop new concepts of lights, especially by using LEDs. The development of alternative energy sources has brought about a revolution in the field of lighting. With the Eco-Logic Light collection, for instance, I interpreted LED technology by moving away from the industrial uses of LED. I wanted to create new applications that could express a new concept of light – a sort of Zen light – combining technology with unexpected materials, embracing at the same time the increasing demand for energy-saving and respect for the environment.
UD: So you don't sacrifice design and style for technology?
Enzo Catellani: On the contrary, technology helps me to translate new ideas into objects that reflect my personality and lets me experiment with new combinations of materials and alternative lighting sources.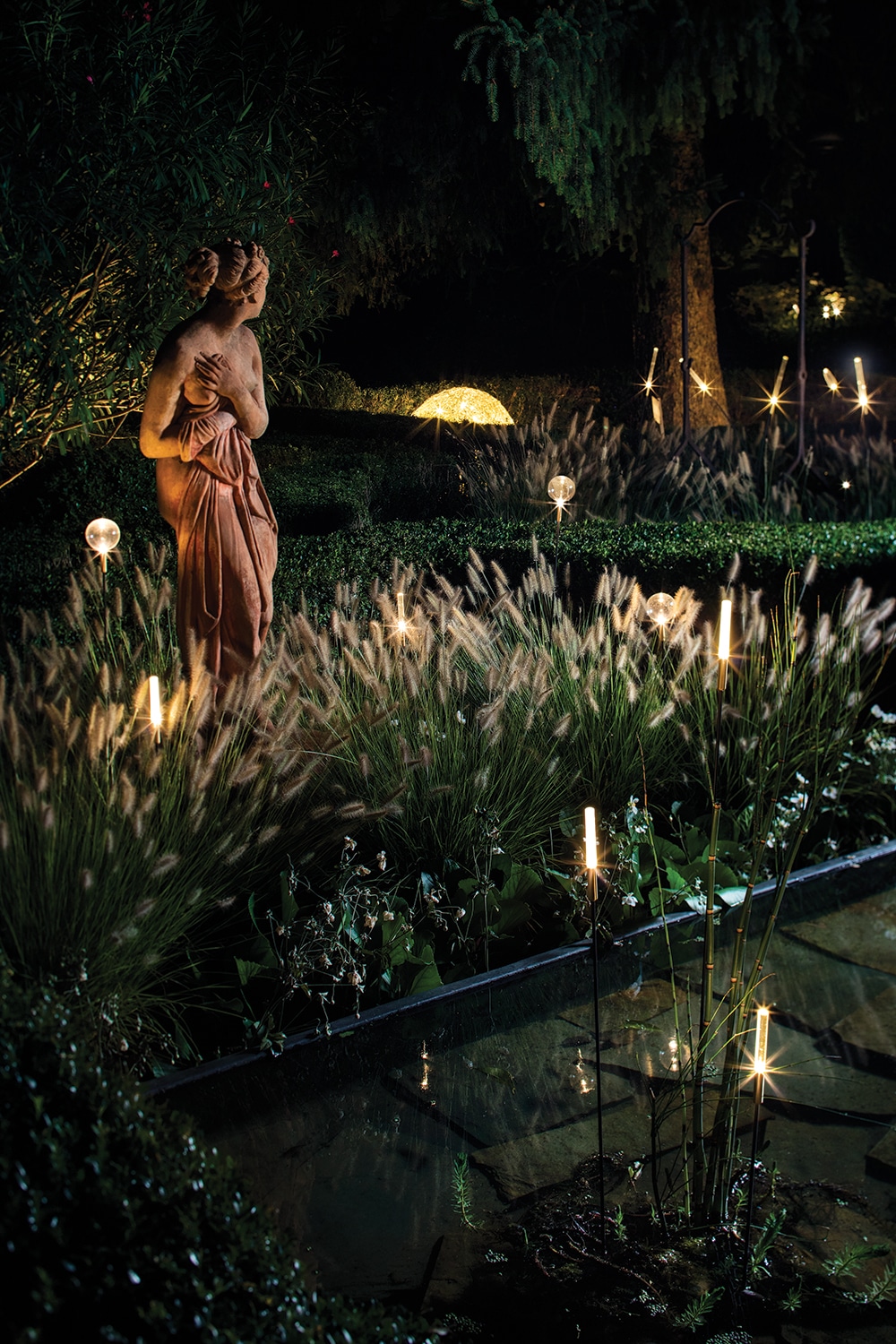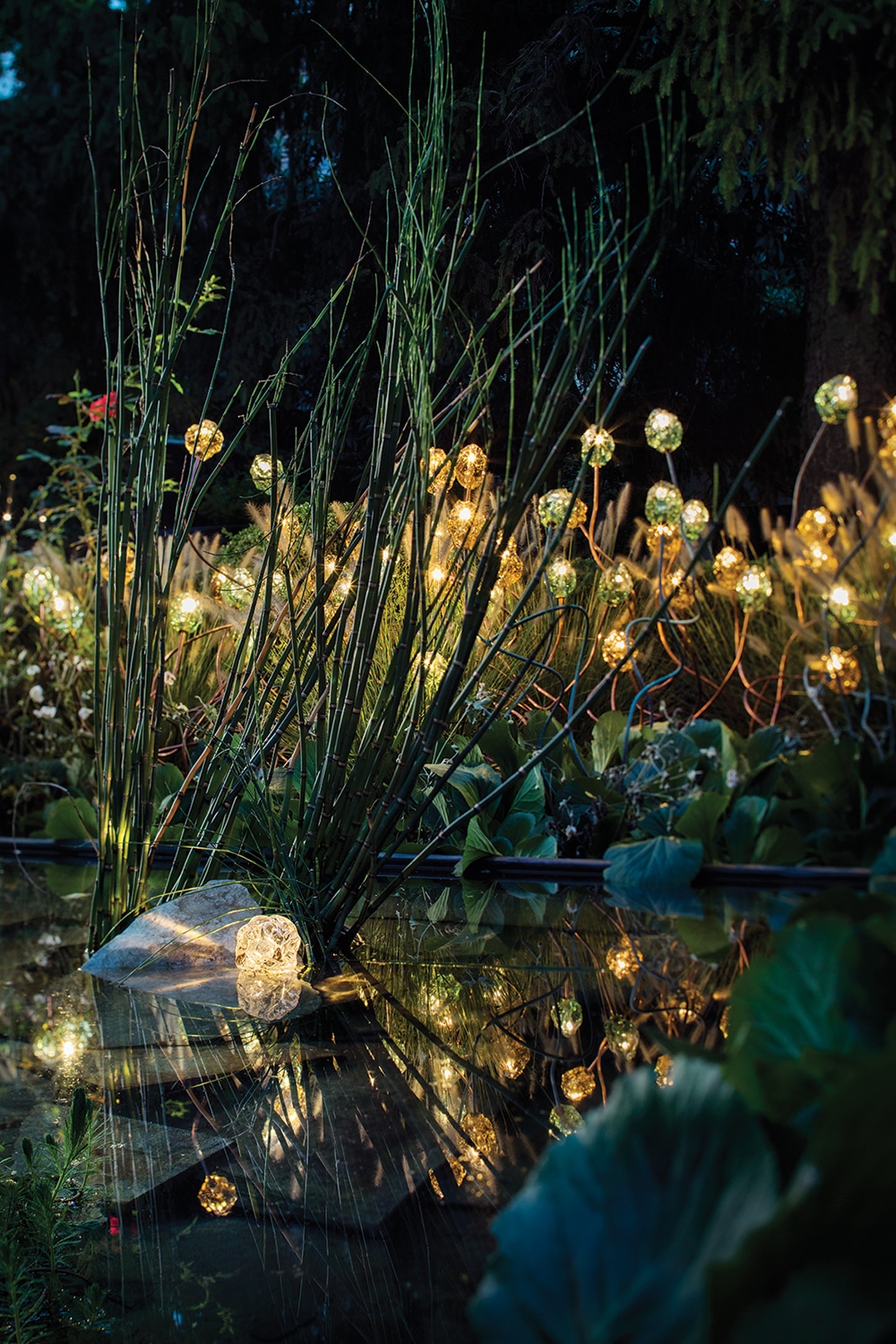 Above: Installation by Catellani & Smith in Casa Tresoldi Garden – Bergamo, made for the international Meeting "I Maestri del Paesaggio"
UD: How important is it for you to work in public spaces?
Enzo Catellani: Public spaces allow the creation of objects in huge dimensions, which can be installed in a museum, in the hall of an airport or a renowned hotel, in historical places or outdoors, in parks and public spaces. Large outdoor installations are more interesting since you can play with nature, when the lamps brighten the dark of the night.
UD: What materials do you like to work with?
Enzo Catellani: I like to work with natural materials and metals such as brass, aluminium, iron, for their ageing properties. Rolled iron is resistant, but would need protection to maintain its original appearance. I prefer to protect it with just a bit of beeswax, applied manually to remove just the surface roughness. Aluminium is the best combination of resistance and malleability, as used for the Fil de Fer.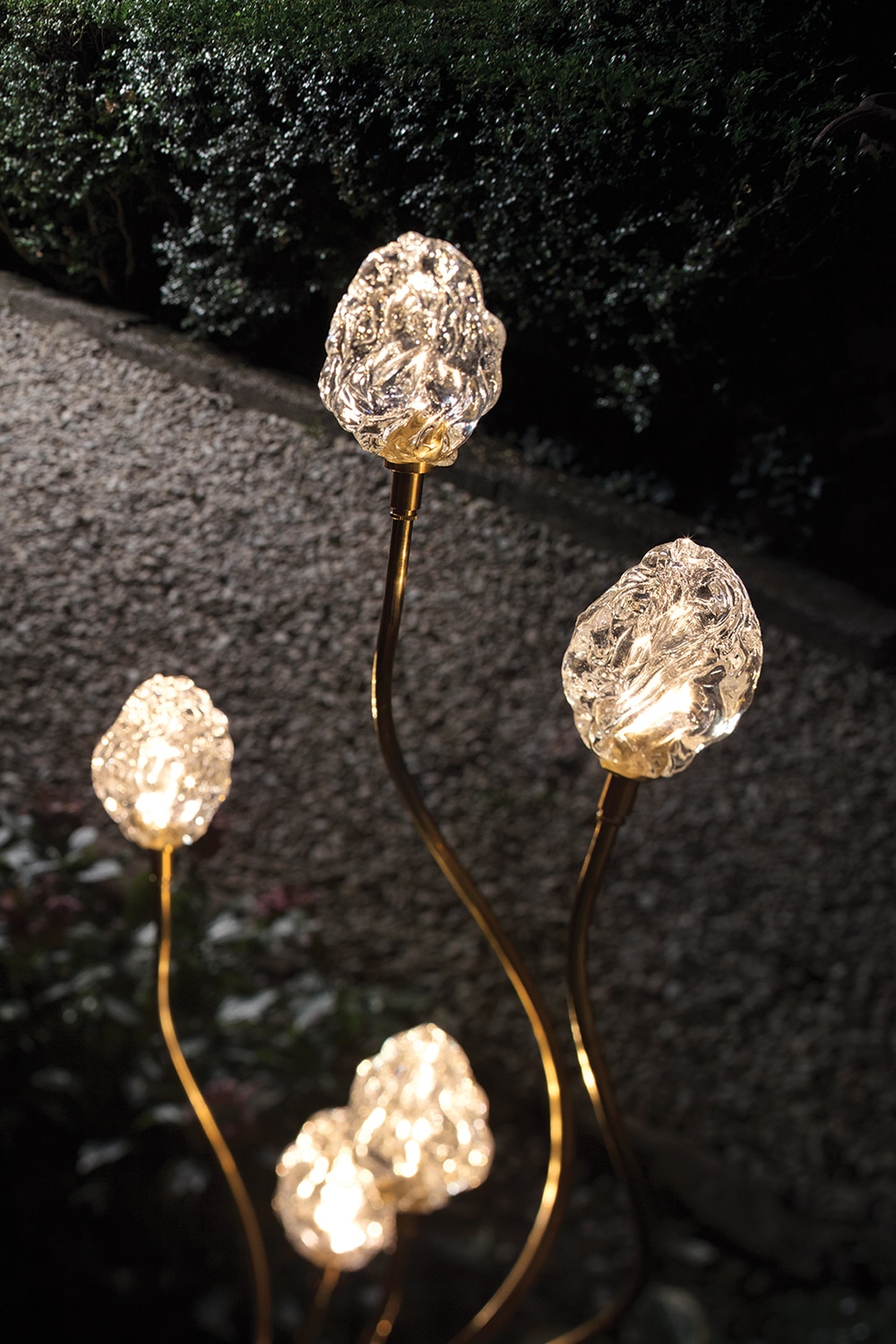 Above: Mimicking nature perfectly, the More Lamp, an irregular sphere made of transparent glass with green gold coloured stem (LED 1,5W)
UD: Do you prefer lighting a house inside or out?
Enzo Catellani: The most recent collection is devoted to outdoor lighting. I designed it in response to the trend that has seen living spaces move outside into terraces and gardens, creating extensions of the house. The lamps for the outdoors should not look like an 'unnatural' object, but, on the contrary, they should mimic nature.
UD: Your lights are generally minimalist. Should the concept extend to the overall lighting of a house?
Enzo Catellani: The lamps of the first collections are objects that, due to their gold or silver finish, are closer to Baroque than minimalist. In many cases they are considered to be lighting sculptures, combined lighting sources with hand-worked screens, to let light play by refraction on textured surfaces. Later, with the advent of LEDs, I've been able to create linear and minimalist lighting objects, with thin micro cables. What matters is to create an atmosphere, in accordance with the taste of the people who live in a house, and the way they live.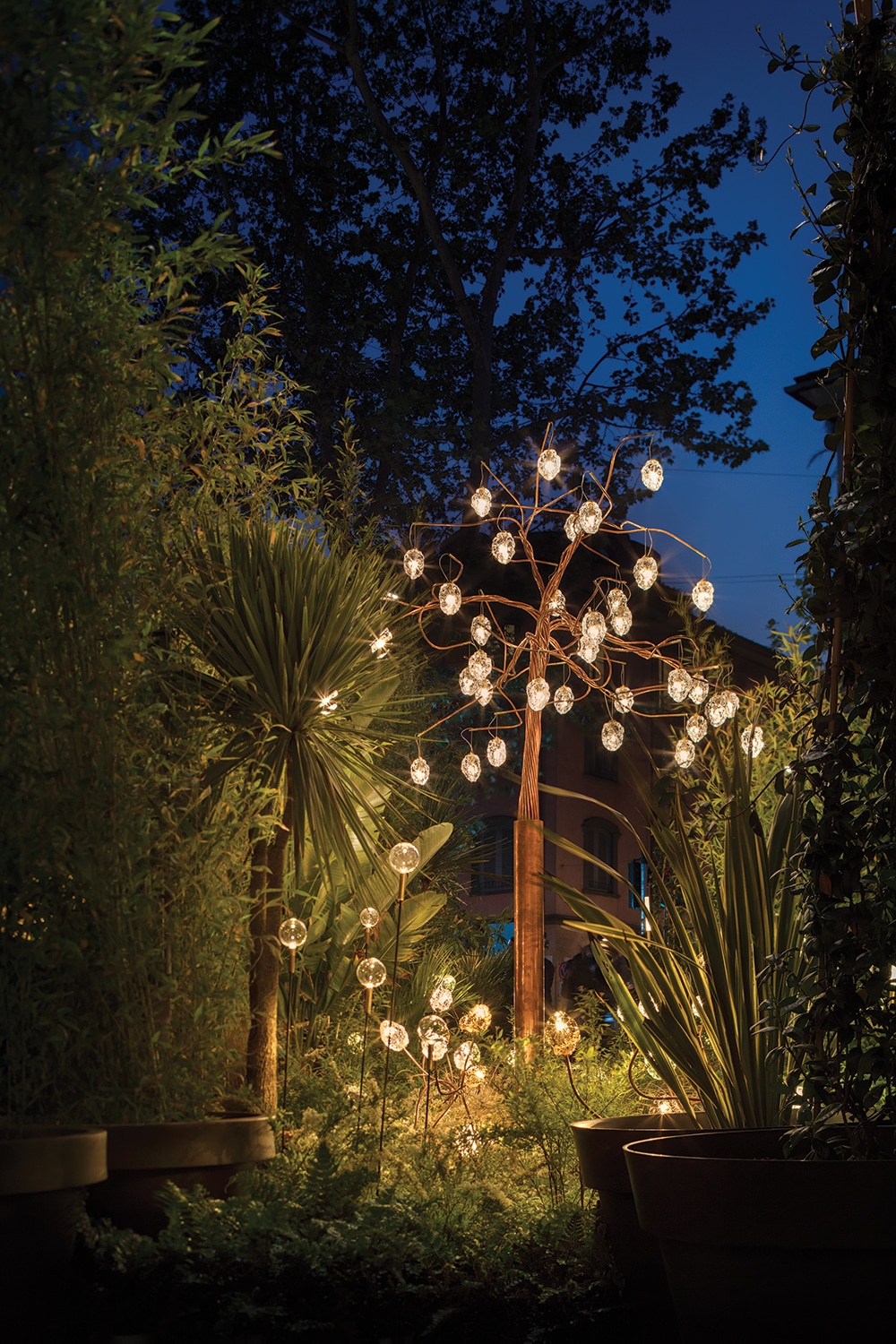 Above: Outdoor installation using lights from the More and Syphasera range.
UD: What light hangs over your dining room table?
Enzo Catellani: I'm renovating my house, but I'll still be keeping one lamp: the Arco by Castiglioni.
Thank you, Enzo, for sharing your light with us.
---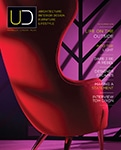 This article first
appeared in the
2nd issue of
UD Magazine.
Click on the image to read online.
---