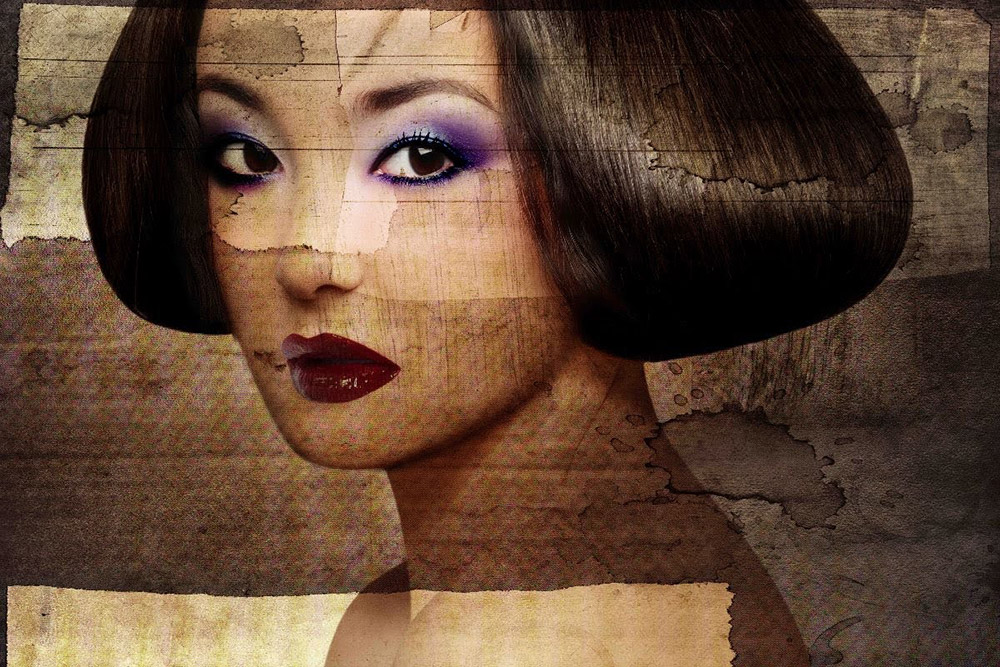 Choosing the right art for your space
Throught history, art has always had a tremendous impact on life. Without paintings we would not know our ancestors, our roots, where we came from and how far we can go.
Despite all the historical reasons, the main goal of art is to make you feel something. This could be joy, sadness, shock or simply thought provoking. The important thing is to feel the connection with the artist when you admire the work. Art is timeless, ethereal and irreplaceable.
Research from Exeter University School of Psycology found that employees who have art in their workplace are 32% more productive. The study concluded that people who work in enriched places – decorated with plants and art – were 17% more productive than those in non decorated spaces. In another US survey, of more than 800 employees, it was found that art in the workplace helps to address key business challenges such as reducing stress (78% agreed), increasing creativity (64% agreed) and encouraging expression of opinions (77% agreed).
But at home, the choice of art can be more difficult as it makes indirect personal statements about how you perceive yourself and your place in the world. Many designers recommend choosing a piece of art first, and then using the selected art work as inspiration for the colour palette of the room.
Finding a work that captures the creative expression of yourself, that defines you and your taste, can be a daunting task. The key is not to go overboard, be subtle and find something that speaks to you.
At the UDesign showroom in Marbella we have an exclusive selection of art from artists all over the world, and plenty of on-hand expertise to help you choose the right piece.
To give you an idea of what is available we have selected seven of our artists.
ALEX TURCO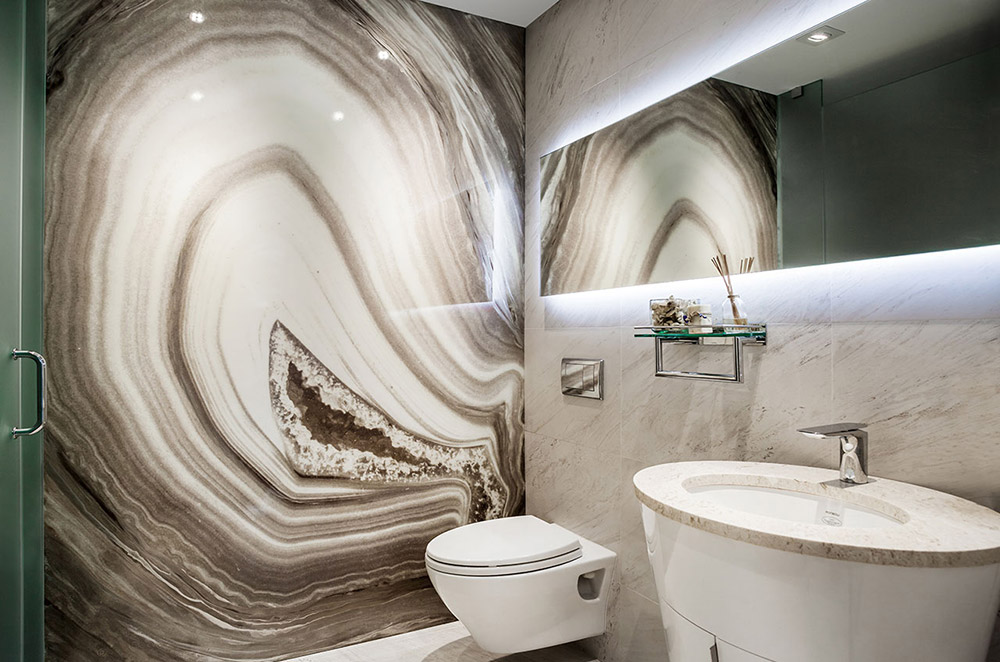 "From his father brushes to cult objects"
Alex defines himself as a Art Designer: an artist who is not a painter, a graphic designer who is not an advertising man, a non-professional photographer and an entrepreneur who is not a manager.
Influenced by his father from an early age, Alex learnt many different techniques and grew up with a strong aesthetic sense. He first become a graphic designer and later on a photographer, winning several photographic awards in the early stages of his career.
Passionate about fashion and different influences from different worlds, everything he has experienced is all inextricably tied up in his art.
JAMES CHIEW
James is a Singaporean artist who moved to Netherlands at a very young age. Everything he creates started as a hobby, and his work can be defined by a combination of analogue (canvas, interior products, materials) with digital techniques (photography and design software). This combination of photographic images and objects with different materials such as wood, metal or acrylic paint makes everything possible.
"The digital age offers unprecedented opportunities and I experiment enthusiastically. I am always looking for new perspectives. The challenge for me is to try and achieve the impossible. I want to make things more beautiful."
KARIN VERMEER
"My work is a game and is all about image."
Karin's favourite subjects are female faces. Her creations aim to make a person that doesn't exist, or bring out something special from the mix of four or five different faces.
On the computer she intricately mixes images with pictures of old walls, grunge posters and all kinds of interesting subjects to create a brand-new image. When the digital work is ready, she prints it out and starts painting on top of it using different techniques that make the digital image tangible again.
JUANMA REYES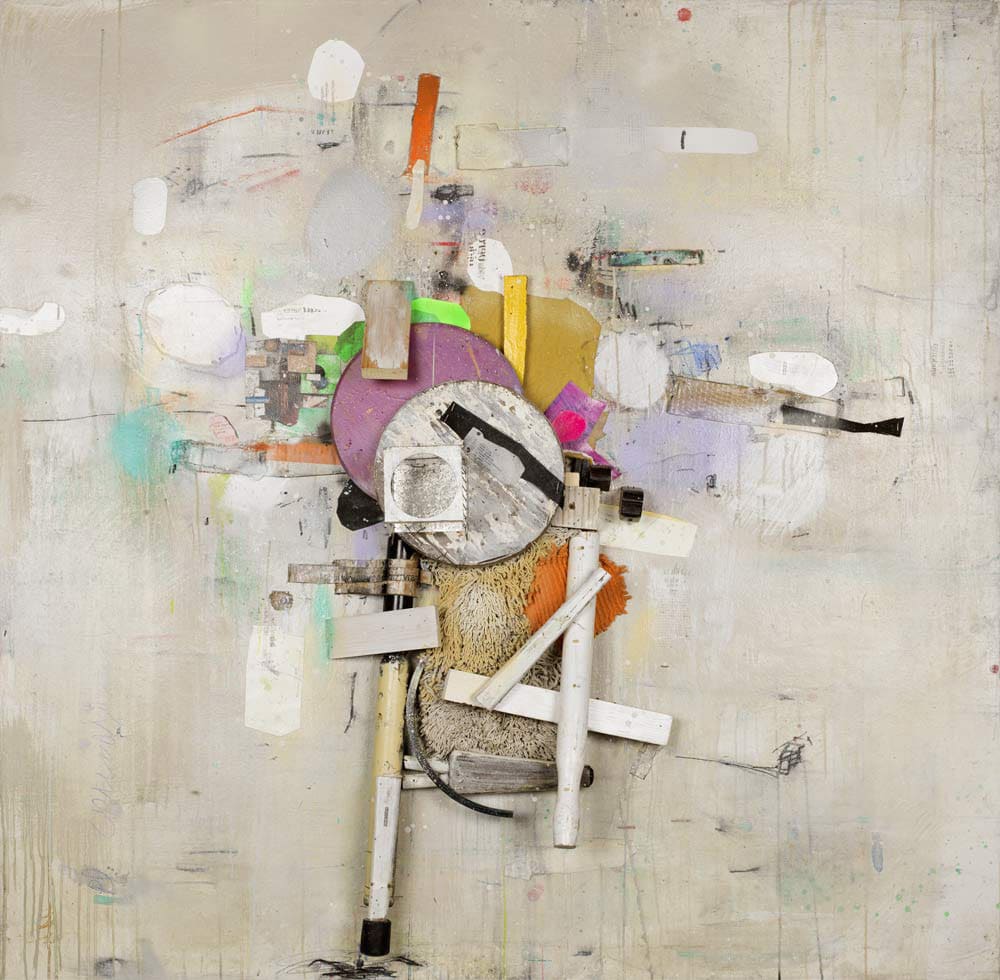 "I invent because I don't get enough out of life."
Juanma was born in Málaga in 1976 and has a very philosophical and ethereal vision of his own art.
His creations started after the death of his younger brother, and creating was an escapism to the thought reality he was dealing with at the time. "I want to go places I have never have been and invent stories that give me the tools I need to keep on walking."
His art is an expression of his own feelings and his particular way of life. "I feel weak, alone and silent. I am overwhelmed by human vulnerability and the fine line between the living and the dead."
JAN KIND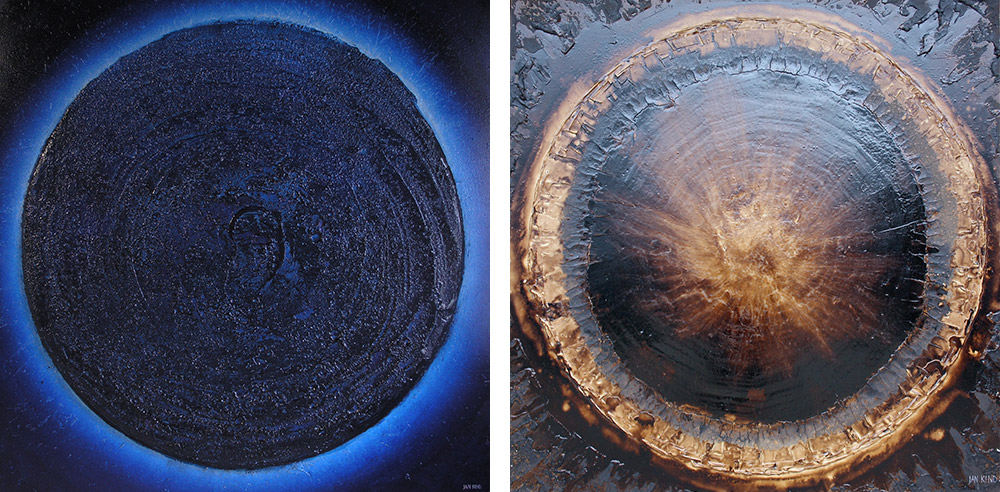 "There is no such thing as a straight line in nature. Every wrinkle, every bend has meaning."
Jan attended the Royal Academy of Art in the Hague and now specialises in abstract work in which elements of nature can be recognised.
His work cannot be easily described, but this is precisely its strength. In a certain sense it compensates for our modern stressful society with the beauty nature has to offer.
The strong connection to mother nature is his source of inspiration. In order to imitate natural structures, a great deal of patience and skill is required. Everything remains a harmonious whole, for which Jan has received International recognition.
DIDIER LOURENÇO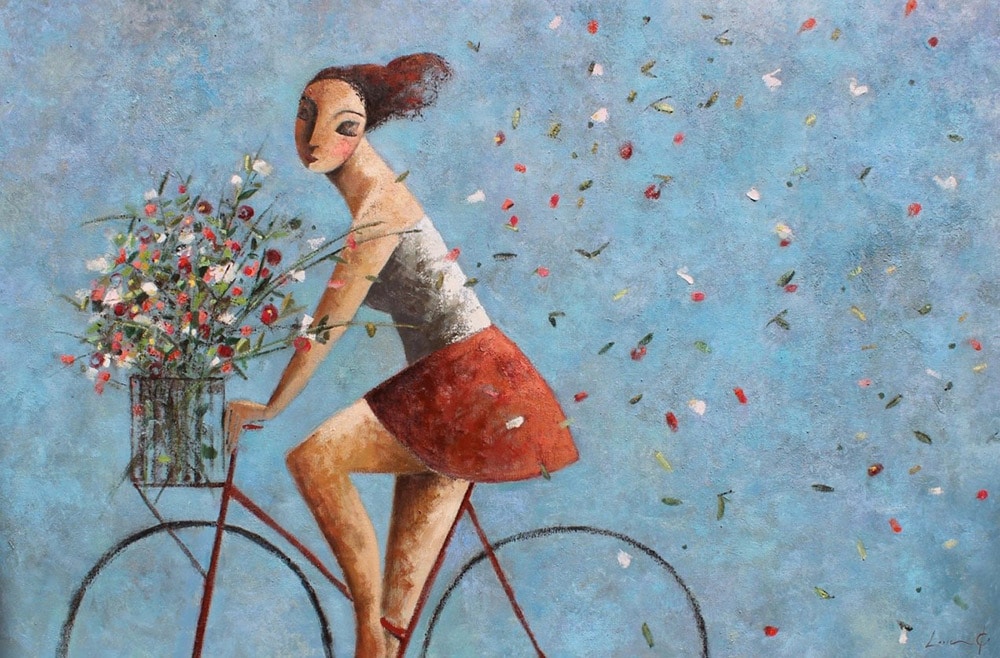 "My work has always been linked to lithography. Those are my beginnings."
Didier was born in 1968 in Premià de Mar, Barcelona. At the age of 19 he began to work in a lithography atelier with his father, and later on started to paint on canvas and paper. He divided his time between painting and printing lithographs for himself and other professional artists.
In 1995 Didier moved into his own studio where he devoted himself to painting but never stopped making lithographs.
As an artist his inspiration is what surrounds him – urban views, nature and daily life.
His artwork has evolved to very intimate and imaginary pieces, based on humans and their emotions. For Didier, the richness of the textures and colours is crucially important.
JACQUI ASHWORTH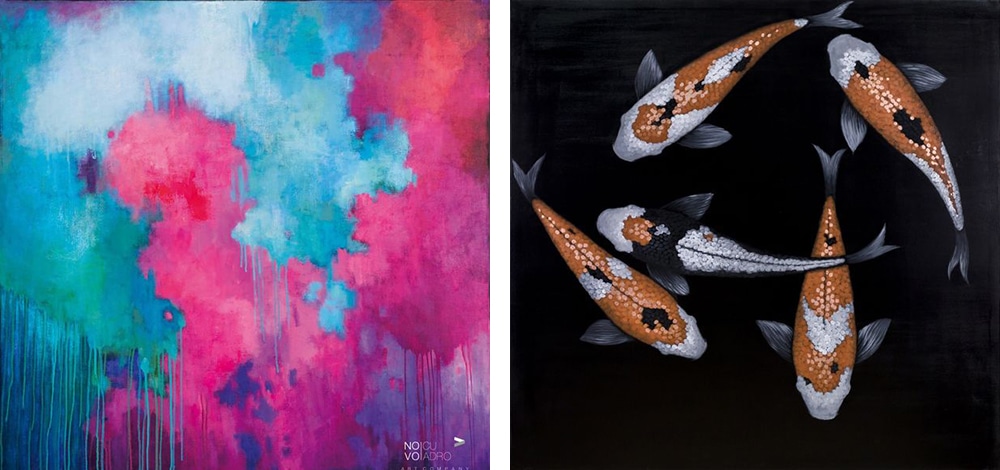 Jacqui, originally from London, is an alumna of the Art Center College of Design in Pasadena, California. She worked for many years as a Set Designer and Decorator for commercials and music videos in Los Angeles before moving to the Costa Del Sol. Her paintings have been commissioned by clients in Los Angeles, Miami, New York, London, Edinburgh, Glasgow, Segovia, Madrid, Seville and Marbella.
These are just seven artists that collaborate with UDesign – a good example of the different kinds of artists we work with. If you find nothing that grabs your attention why not commission your own bespoke piece of art? We work with artists who do exactly that: create art just for you and just for a particular space.
Call us on (+34) 952 794 117 or email: info@udesign.es to find out more.
Our showroom is open Monday- Friday from 10am-7pm and on Saturdays from 10am-2pm.
Visit our Contact page to view a map of our location on the Ronda Road.