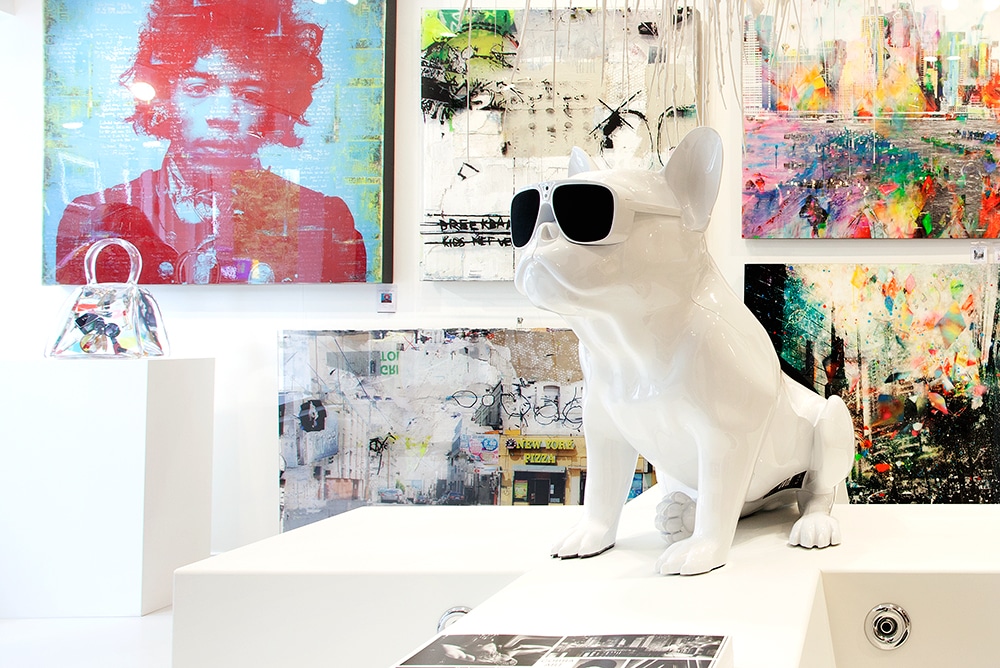 The Darling of Designers: The Cobra Art Story
What is art? A dumb question, if ever there was one. If we've learned anything over the past century, it's that art is what we want it to be. And many of the world's top buyers, especially those who purchase for hotels, offices and luxury homes, are very happy with what Mike Van Rijswijk and his wife, Jeannette, wanted.
They took over their small family print business, the Cobra Art Company, in the early eighties and turned it into what has now become the leading provider of quality, exclusive works for the international business-to-business art market. And they are still a family business.
Framed reproductions and screen-prints? It can't have been easy to turn that into the world-renowned company you have today.
Sure, we came from humble beginnings, and dealing in luxury and exclusive art is indeed very different. Jeannette and I realised the only way forwards was to go global, to get out there and search the world for the art we knew we wanted. We needed to contact established artists and photographers who shared our vision, and we found them. The result is nearly a hundred dealers worldwide.
Mostly in Europe? 
Yes, about seventy percent Europe, with thirty percent in Asia, the Middle East and North America.
And this vision you talk about… what is it? What inspires you? 
Basically, our aim was to create a constantly changing collection of modern art, sculpture and photography that would satisfy the needs of the top interior designers, stylists and architects in the world. These are demanding and knowledgeable people, and knowing what exactly they need has become fundamental to our success.
But your own input was important too… 
It was essential. We have now, for example, become leaders in the field of photography on plexiglas, which is simply mounting the photograph on plexiglas, although the process, done properly, is quite complicated. We thus need to interact with the best artists and photographers in the business, not to change the way they make their art, but to guide it towards a result that takes the work's final location into account. In other words, to create original works suitable for specific places. That means, of course, that we must have our own vision to begin with.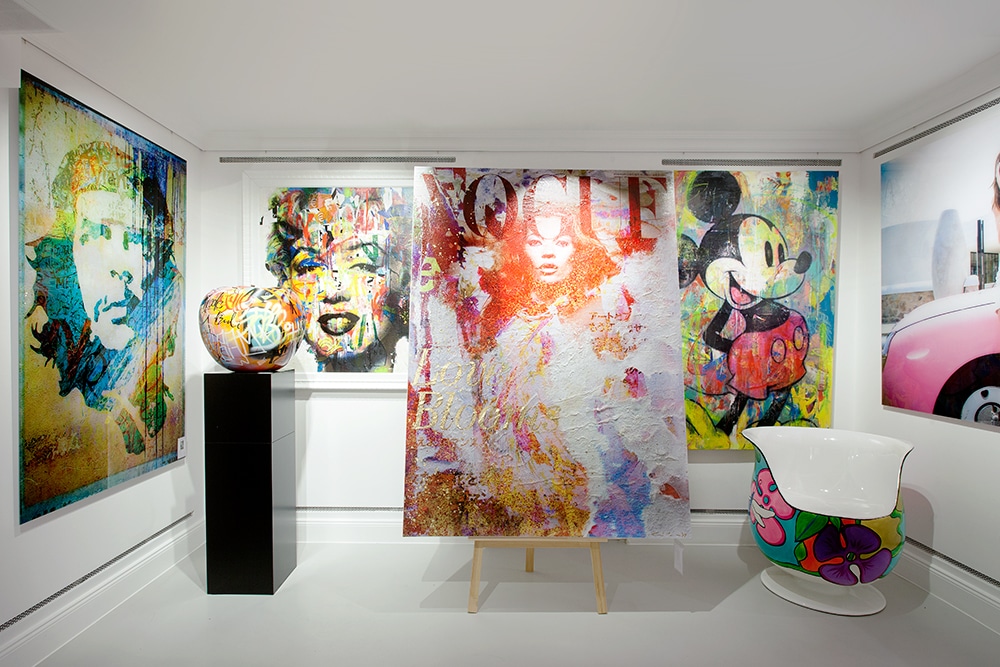 Above: Cobra Art's Brandstore in Amsterdam
Your photographs are stunning. Who directs your photoshoots? 
We present a new collection twice a year, and that means about sixty percent cooperation with the artist. Our world travels allow us to meet new artists and photographers all the time, as well as acquainting ourselves with new cultures. We get new ideas all the time, and this cooperation started when we asked ourselves the obvious question: why don't we adapt these ideas for our own production? This alone makes us different from other companies in the business.
You list your productions into various categories, such as Pop Art, Artistic Nudes, Urban Art and so on. What's your own preference?   
To answer that would be unfair to our buyers. Quite simply, we involve ourselves in each and every piece, and we would not offer what we do not love ourselves. We don't even have a favourite piece, because there are so many wonderful pieces, all made for different tastes and locations. Ask a mother which of her children she loves best…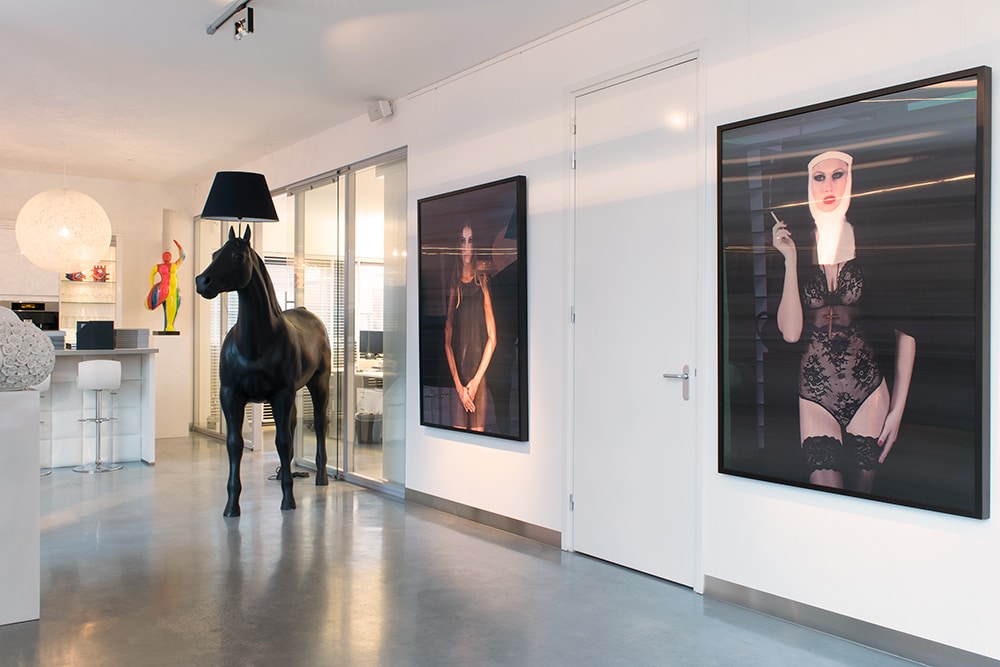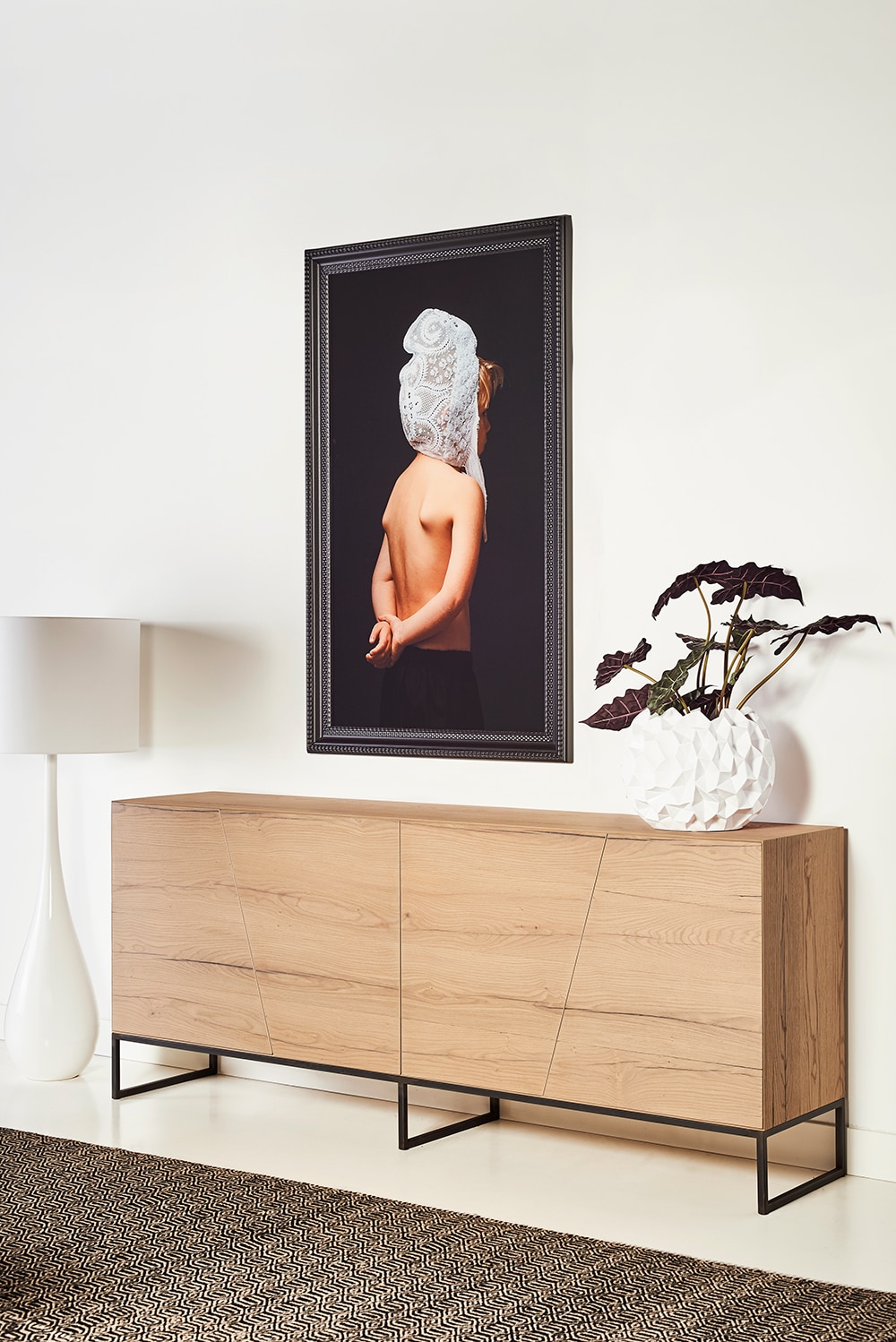 Above: Cobra Art Company creates bold, original artwork for specific places.
Not even one?
Well, having said that, we do have in our home one photograph of JFK by Alex Crieger and another of Eva Mendes by Markus Klinko.
We love the sculptures and objects. What's new to the collection?
New pieces are the Art Bags by Debra Frances Bean and Sculptures from James Chiew, like the Doberman Pinscher Dog and Art Pills.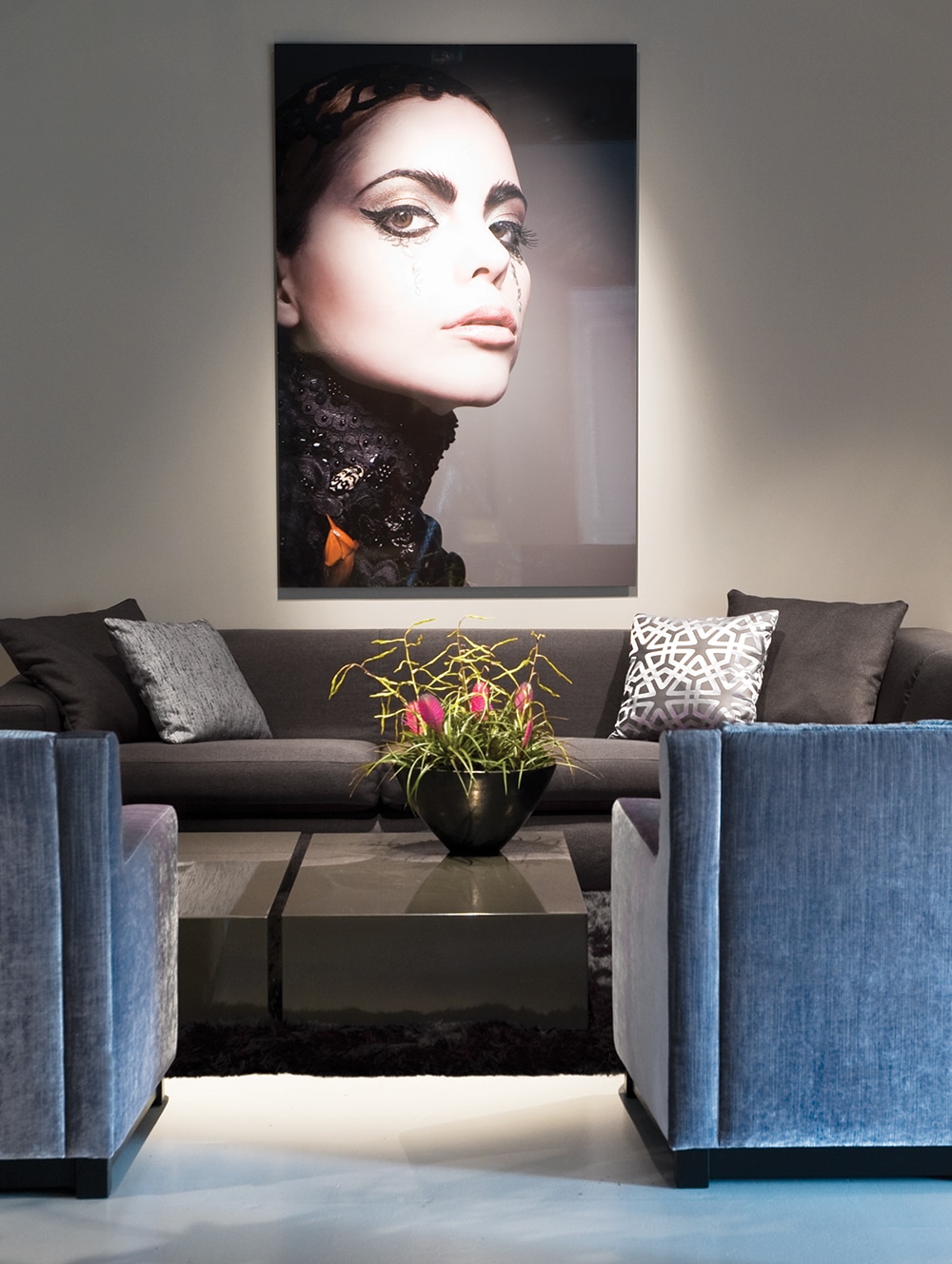 Above: Cobra Art Company creates bold, original artwork for specific places.
So where is the company going, over the next decade, let's say?
We aim to become the ultimate prêt-à-porter of the art world with our new concept store. With our established customer base of architects, interior designers and project developers, we already supply to the professionals. What we want now is to allow ordinary people to shop with us. We'd love to roll out the Cobra Art concept worldwide, with new franchises in other big cities around the globe. And now, at our recently opened van Baerlestraat Brandstore in the heart of Amsterdam, you can find our 'Masterpiece Collection': limited edition works of art by some of the world's most exciting artists.
How does the magic actually happen? Do you have a large team behind you?
Not so large. We have a small dedicated team to get it all done, and they do a great job of it. We are lucky in this respect. It's been a wonderful journey for all of us, and we expect to continue for a long time to come.
---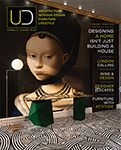 This article first
appeared in the
inaugural issue of
UD Magazine.
To read UD Magazine
online click here.
---