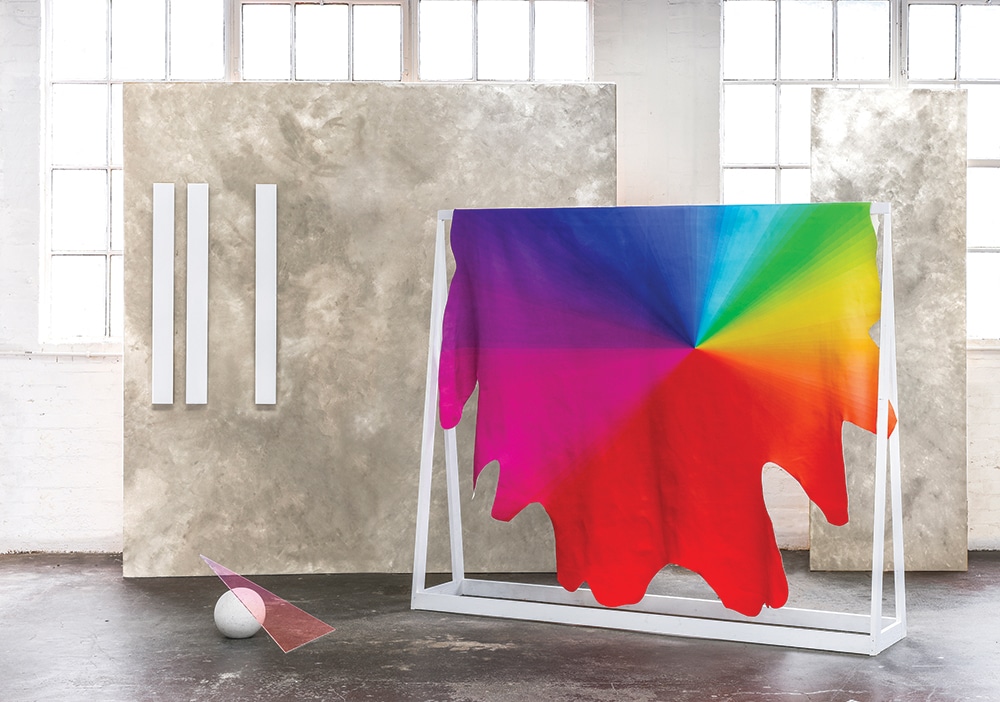 Design Trends: Digital printing, fascinating surfaces & gorgeous wallpaper
Digital printing on leather, interior design in Milan by Tom Dixon, fascinating surfaces, gorgeous wallpaper and Italian brand Lalabonbon's new MISS collection make up this season's design trends.
---
TOM DIXON IN MILAN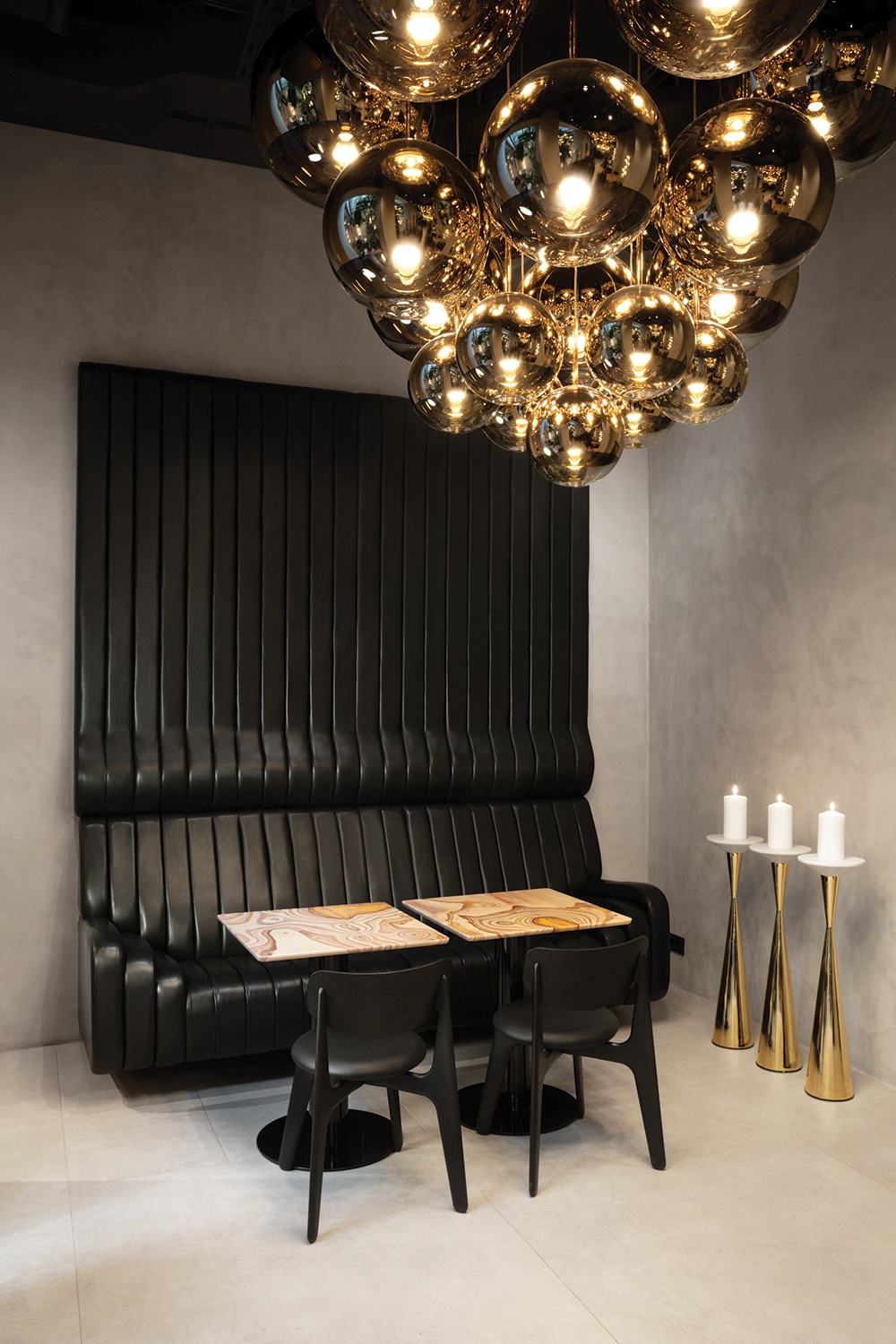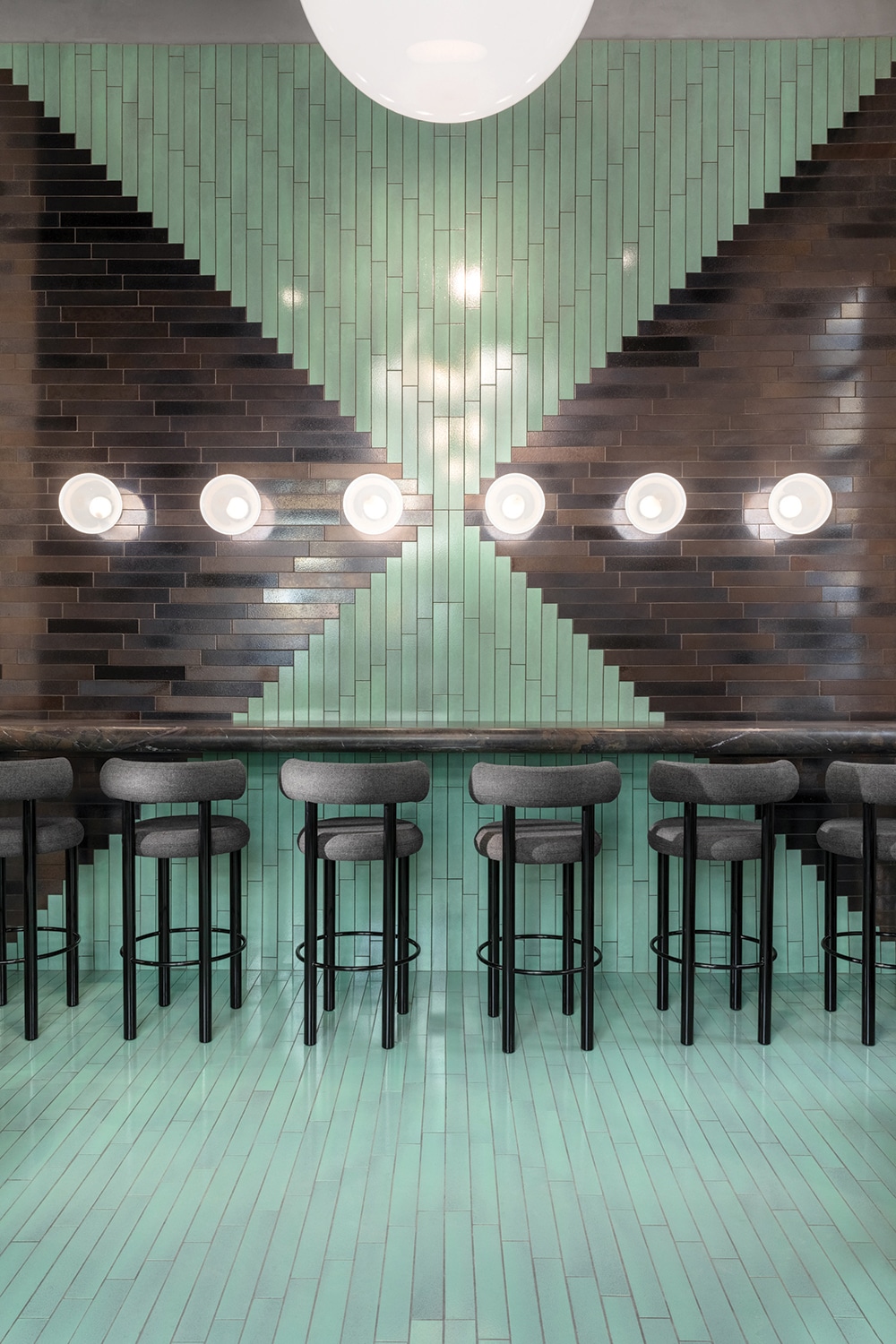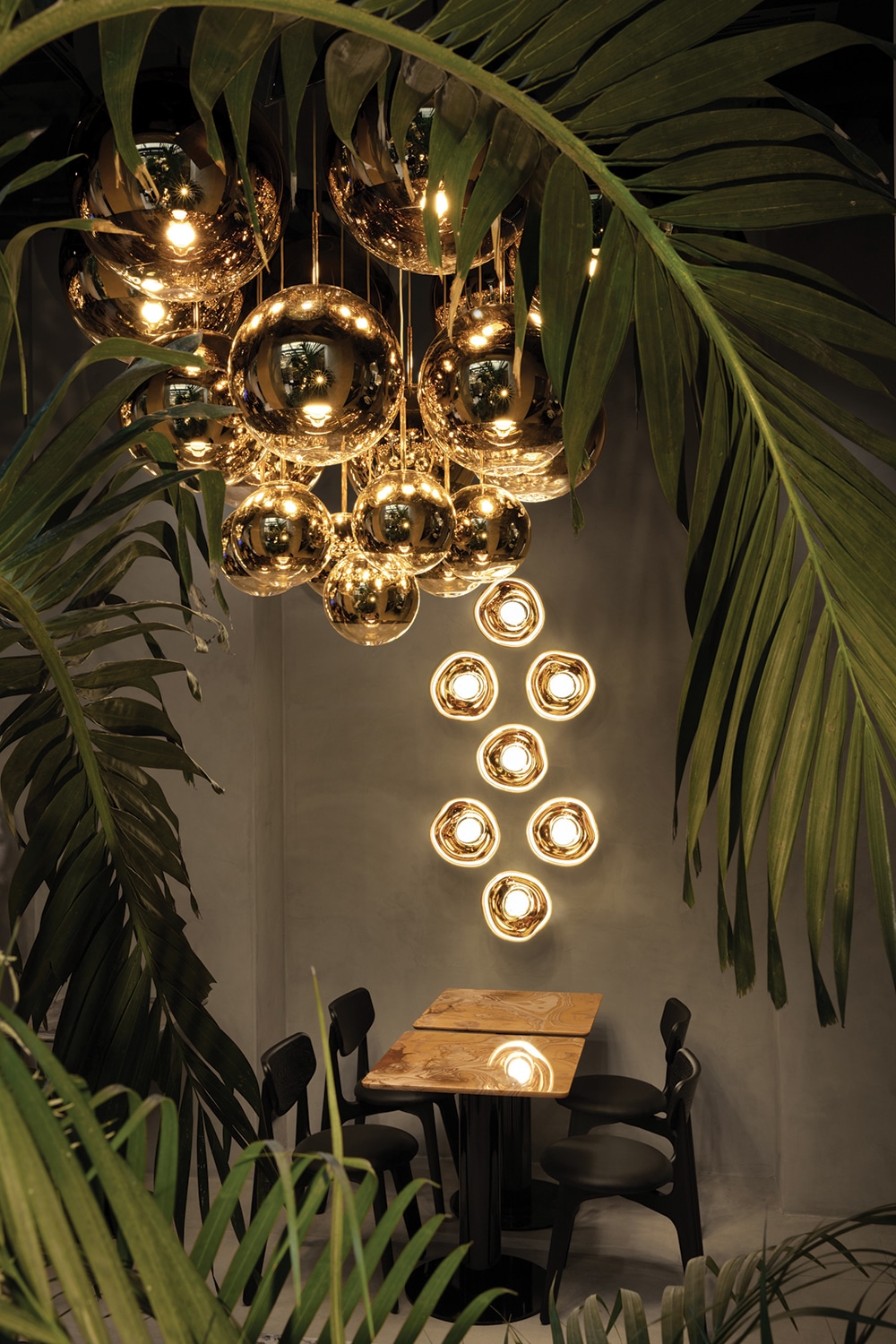 Next time you're in Milan take time out for lunch in The Manzoni, a new 100-cover restaurant created by Tom's Design Research Studio. But much more than a restaurant, this is also an experimental space, a theatrical backdrop for the best of Italian food and an international stage to present the latest Tom Dixon innovations and best sellers. Oh! and it's also a shop. Design Research Studio collaborated with JLK Design Studio to build a space that allows visitors to experience multiple atmospheres, with each room exploring its own narrative.
Via Alessandro Manzoni, 5, 20121 Milano
Reservations: (+39) 02 8909 4348
---
DIGITAL PRINTING ON LEATHER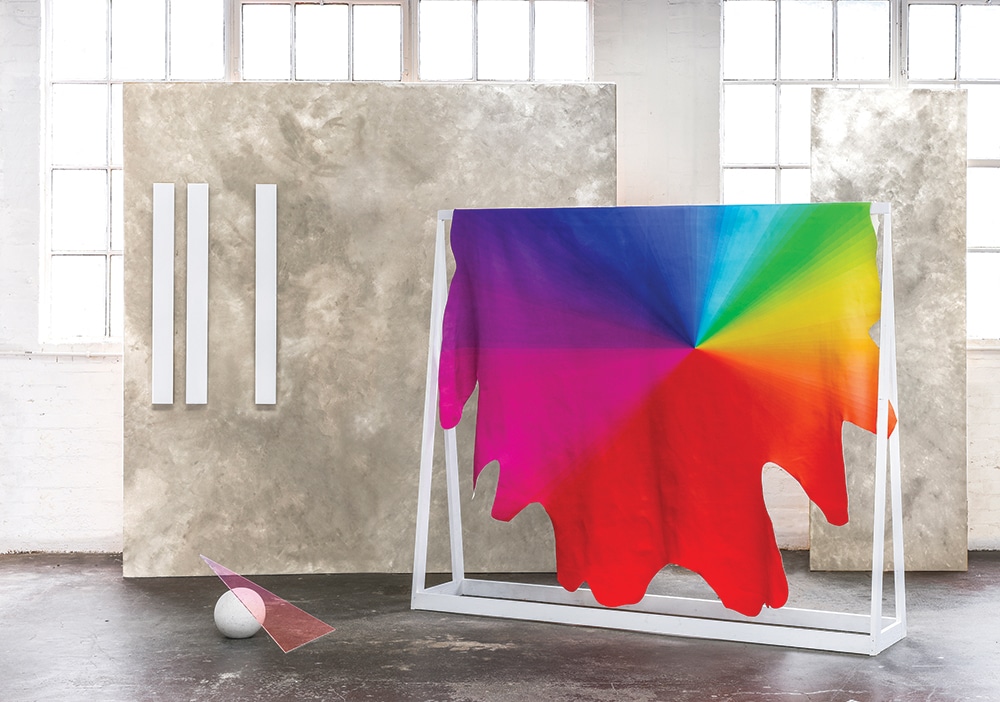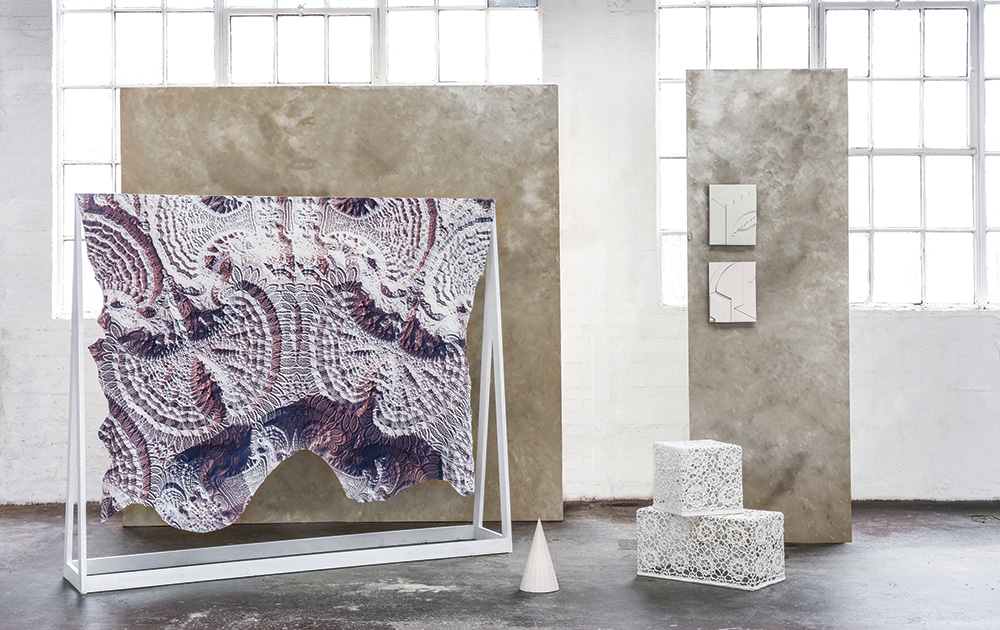 With a modern take on leather decoration, Bill Amberg brings together leading creators for a new collection of digitally-printed leather hides, unveiled during the London Design Festival. Designers include Marcel Wanders, Calico Wallpaper, Champalimaud, Solange Azagury-Partridge, Lisa Miller and Matthew Day Jackson. Each has created designs showcasing the incredible possibilities of digitally-printed leather. 
Top: Solange Azagury-Partridge, whose work features in permanent collections of London's Victoria and Albert Museum and Les Arts Décoratifs at the Louvre in Paris, has created "All the Colours'" which addresses the use of colour as an instinctive and visceral need. As Solange says: "colour travels through the eyes permeating the psyche, vibrating and creating an internal positive energy".
Below right: One of two designs by Marcel Wanders in the "Studies for a Mosque" series. Both are fractals based on Marcel Wanders' unique computational language of infinite geometries. Inspired by the sacred mathematics of nature, the organic artwork repeats across varying scales, adding a new three-dimensionality to the leather hides.
Available for purchase via
print.billamberg.com
from September 19th, 2019
---
WALK ON THE WILD SIDE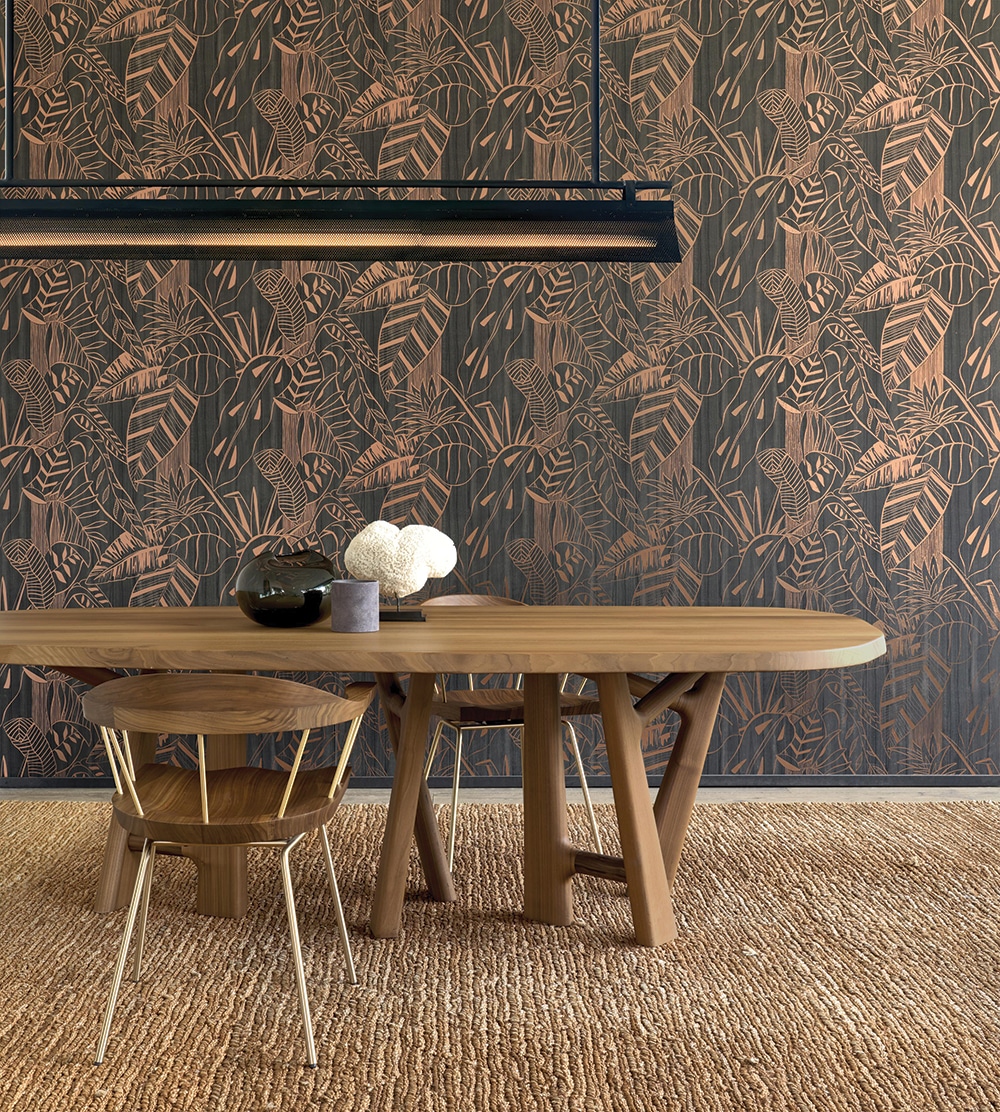 This gorgeous Eden wallcovering from Arte is a paradisiacal jungle motif with stylised plants and tree trunks against a soft-touch background of wood grains. The high-gloss film reflects the light, making it look as if the sun's rays are shimmering through the bush.
Arte is a designer & manufacturer of sophisticated wallcoverings with showrooms in Los Angeles, London, Paris, and Amsterdam.
Eden 28010 wallcovering from the Wildwalk collection by Arte    
---
FASCINATING SURFACES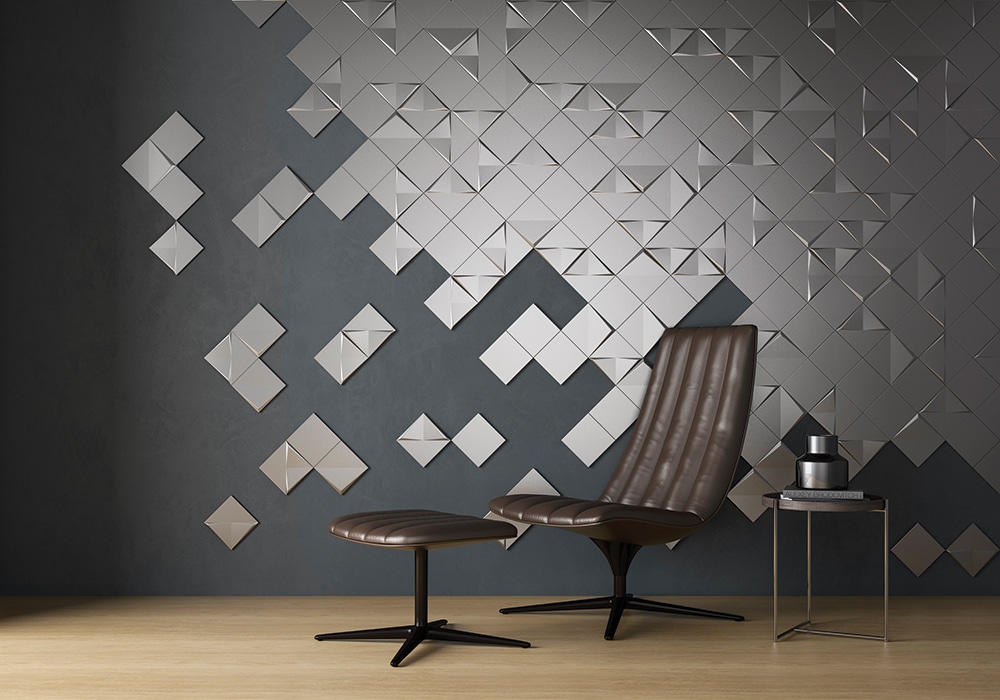 Who can resist these silver wall tiles by Fameed Khalique, who was described by the Financial Times as "the go-to supplier of exotic and experimental surfaces"? His London showroom in Chelsea's Furniture & Arts Building contains the world's largest selection of luxury surface material samples found under one roof. "The familiar lament among designers and architects is that they never see anything new," says Fameed. "Here, we create surfaces that inspire a genuine sense of wonder."
Aleatory Silver tile: €317 per square metre
fameedkhalique.com
---
MEET MINA, TINA, AVA, LOLA & GINA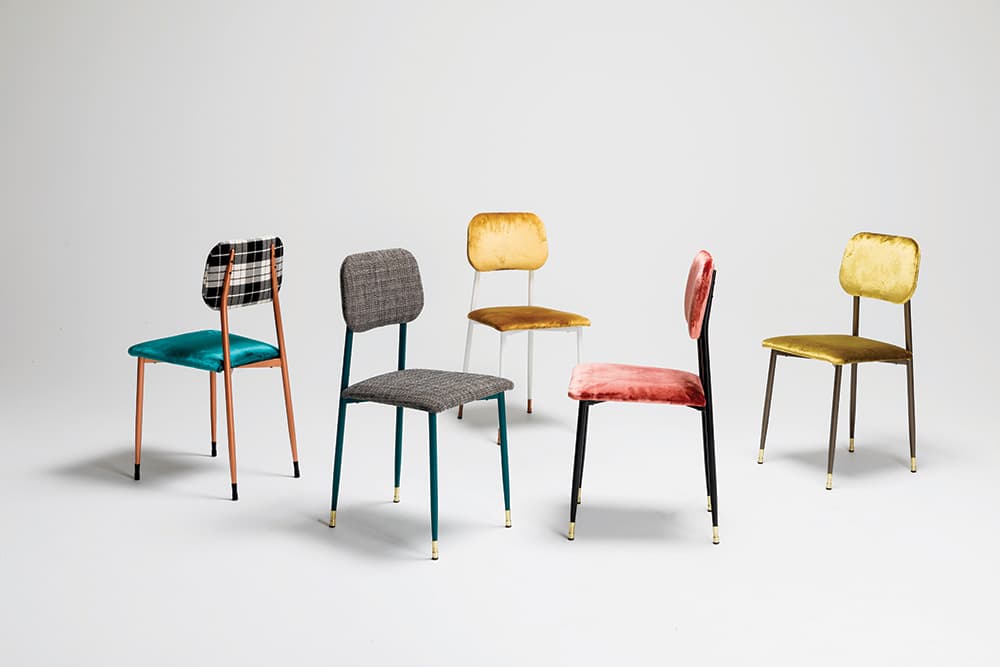 The new MISS collection from the Italian brand Lalabonbon, whose motto is "Vintage design again and again", is born from a refined and dynamic combination of fabrics with an eccentric palette, using brightly coloured velvets and monochrome geometric textures that come from classic textiles like Tartan, Houndstooth and The Prince of Wales. This young 'Made in Italy' brand has combined the elements of classic Italian design and reinvented the vintage look. We love the typical 50s style of these chairs with the detail of the copper and brass feet.    
Milán: Tel (+39) 02 3453 0468  Barcelona: Tel (+34) 672 295 752 
lalabonbon.it
---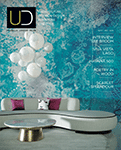 This article first
appeared in the
6th issue of
UD Magazine.
Click on the image to read online.
---