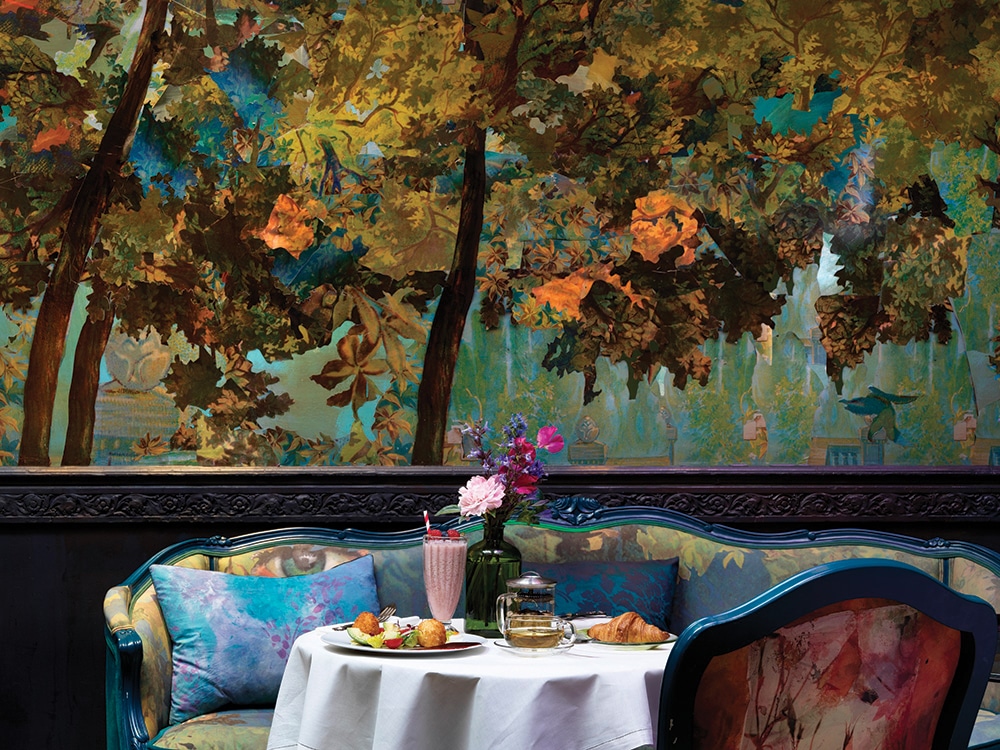 DESIGN TRENDS: Fairytale interiors & magical furniture
Fairytale interiors, trippy patterns, retro furniture, graphic rugs, quirky lamps & magical furniture for kids! Here's our latest design trends.
GERONIMO! Decorative prints, weaves and embroideries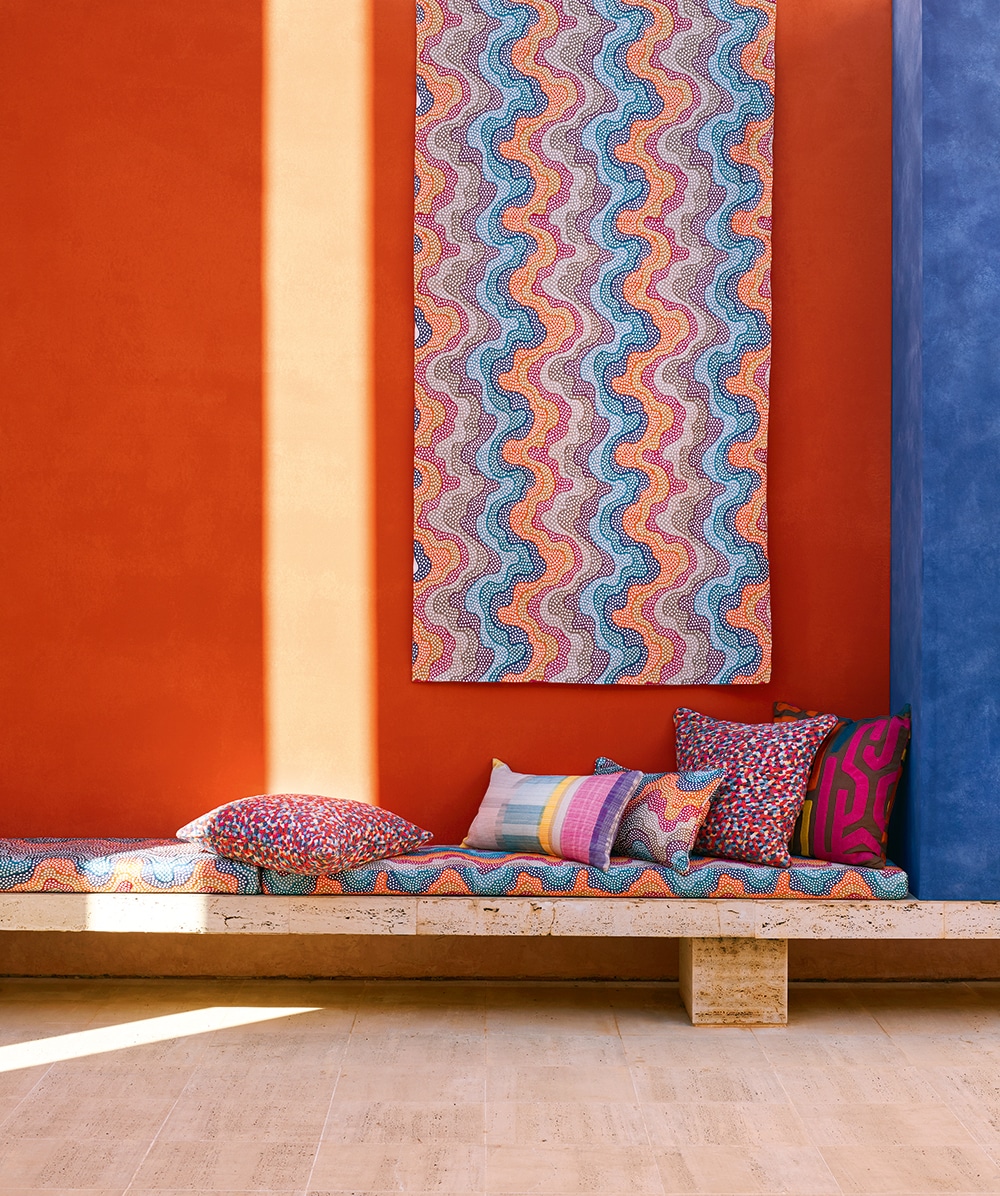 Above: Wall hanging and seat covering, Loco Rainbow.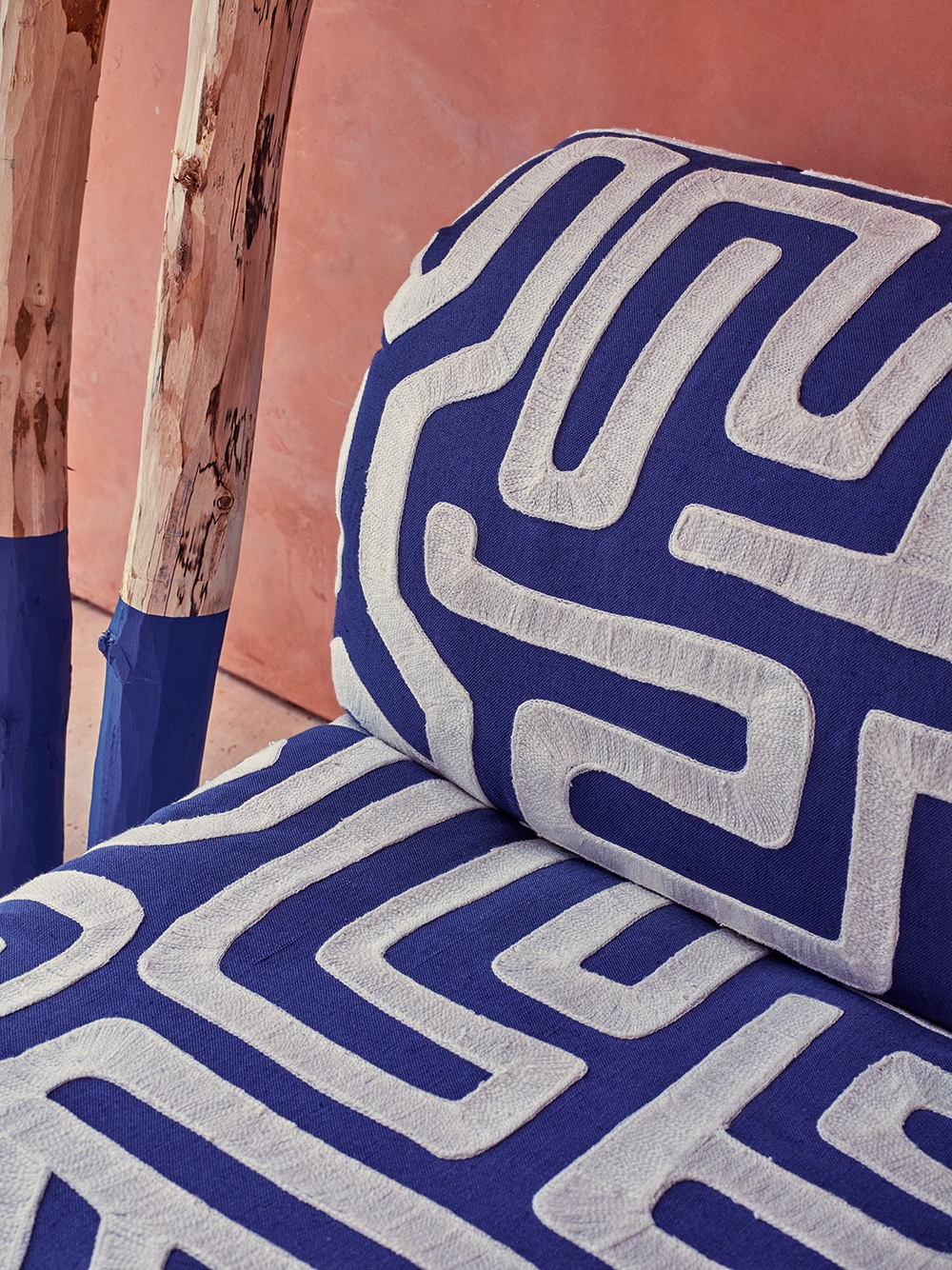 Above: Geronimo Klein.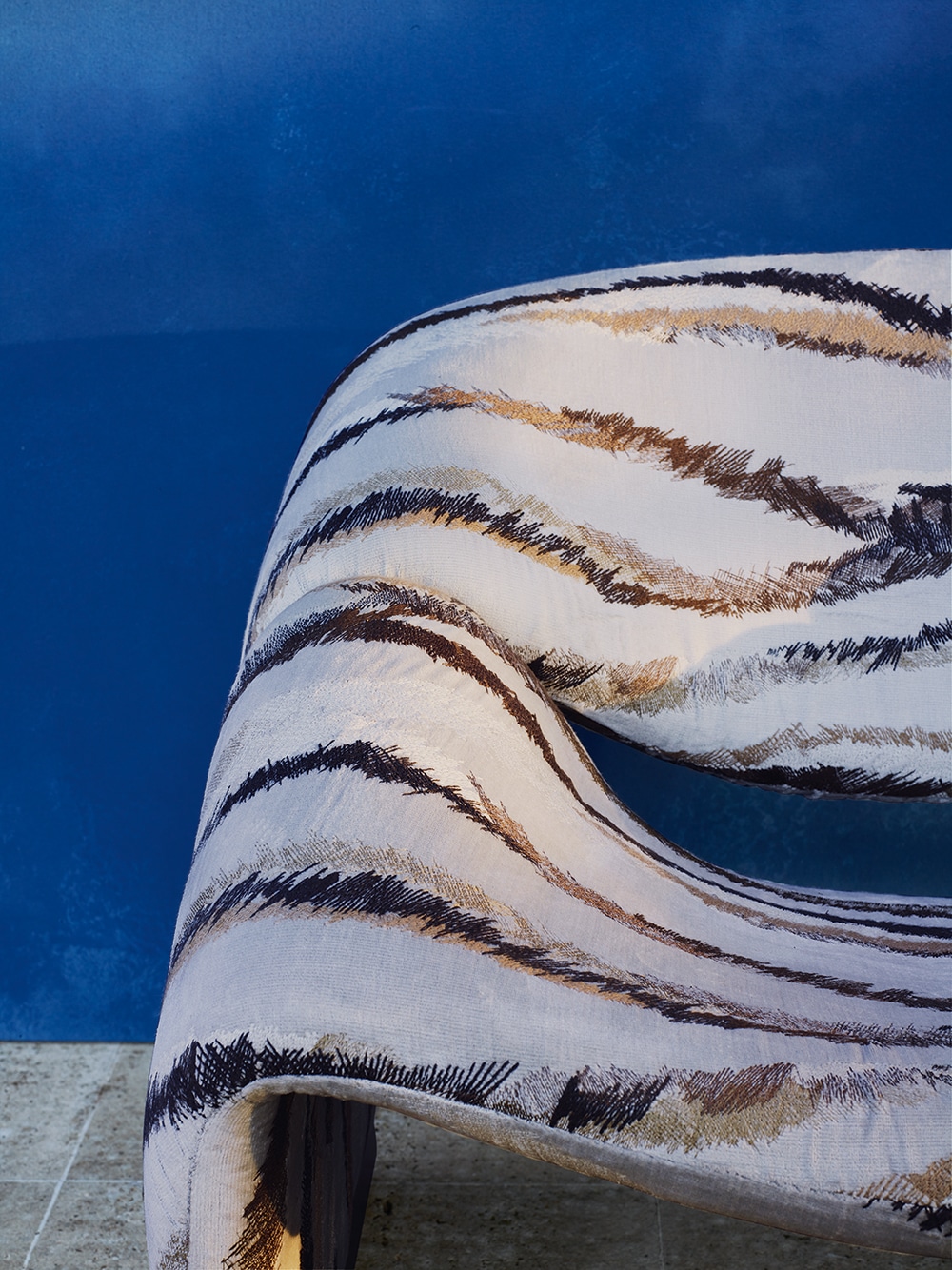 Above: Heaven's Break Vellum.
The Geronimo Collection by Zinc Textile (part of the Romo Group) is made up of powerful patterns and colours inspired by the Navajo Indians. Trippy patterns and vivid colours give a fresh twist to the Navajo theme, with chunky fabrics formed of jute and subtly refined linen pointing to the rustic origins of this delightful trend.
An intriguing and exuberent collection of must-have fabrics.   
VERY VALENCIA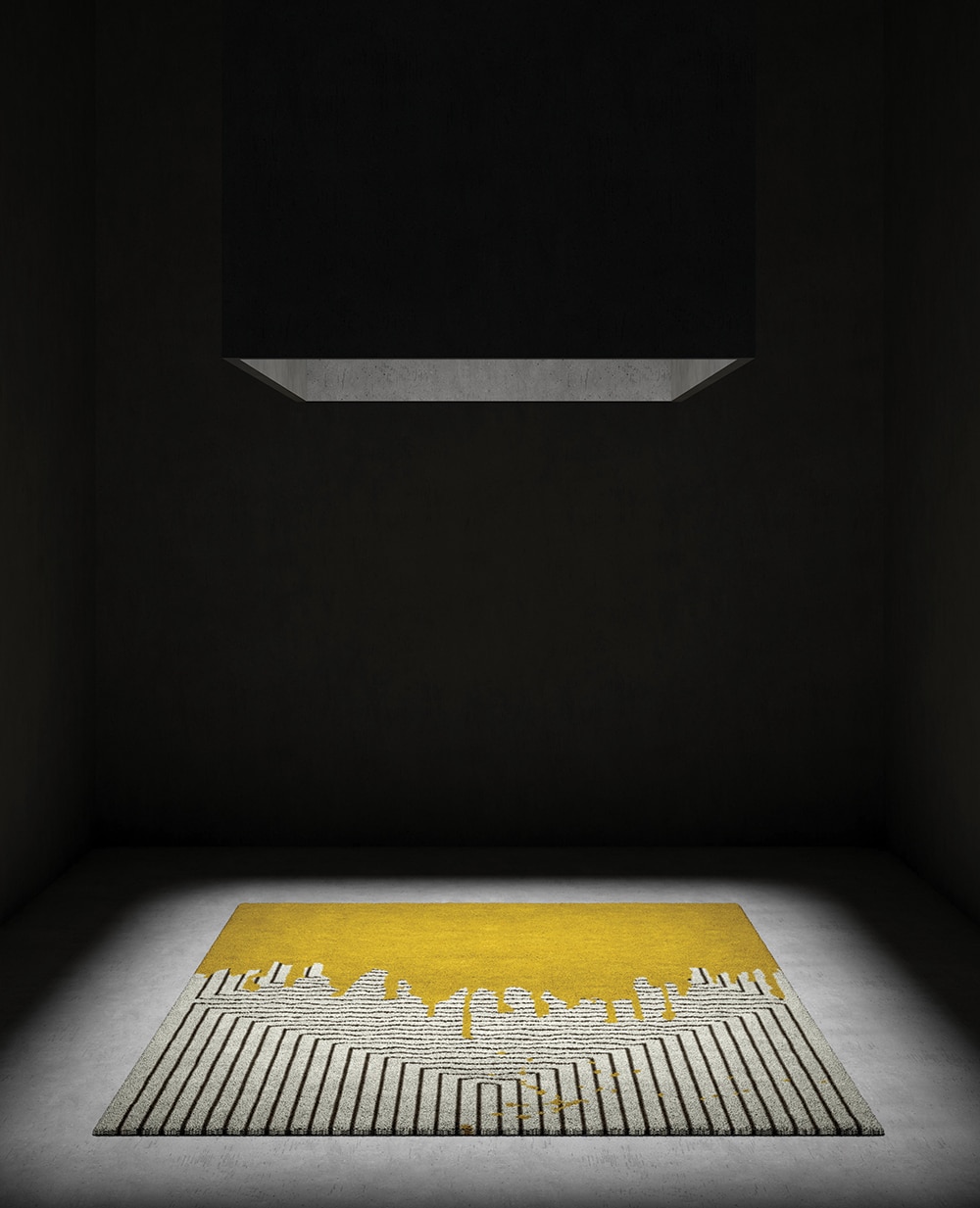 The Rug Society's Graphic Collection goes back to the 1950's design through geometry and graphic, repetitive patterns. Our favourite rug from this collection was inspired by a summer trip to Valencia, a Spanish city where the heat is intense and the colors vibrant. The strength of the yellow is intensified by the use of neutral tones in the rest of the rug.
Valencia is a hand-tufted, highly durable rug that will weather foot traffic for years to come. Made from wool and botanical silk, Valencia is available in three sizes: 200 x 300 cm, 300 x 450 cm & 400 x 600 cm.
REALLY RETRO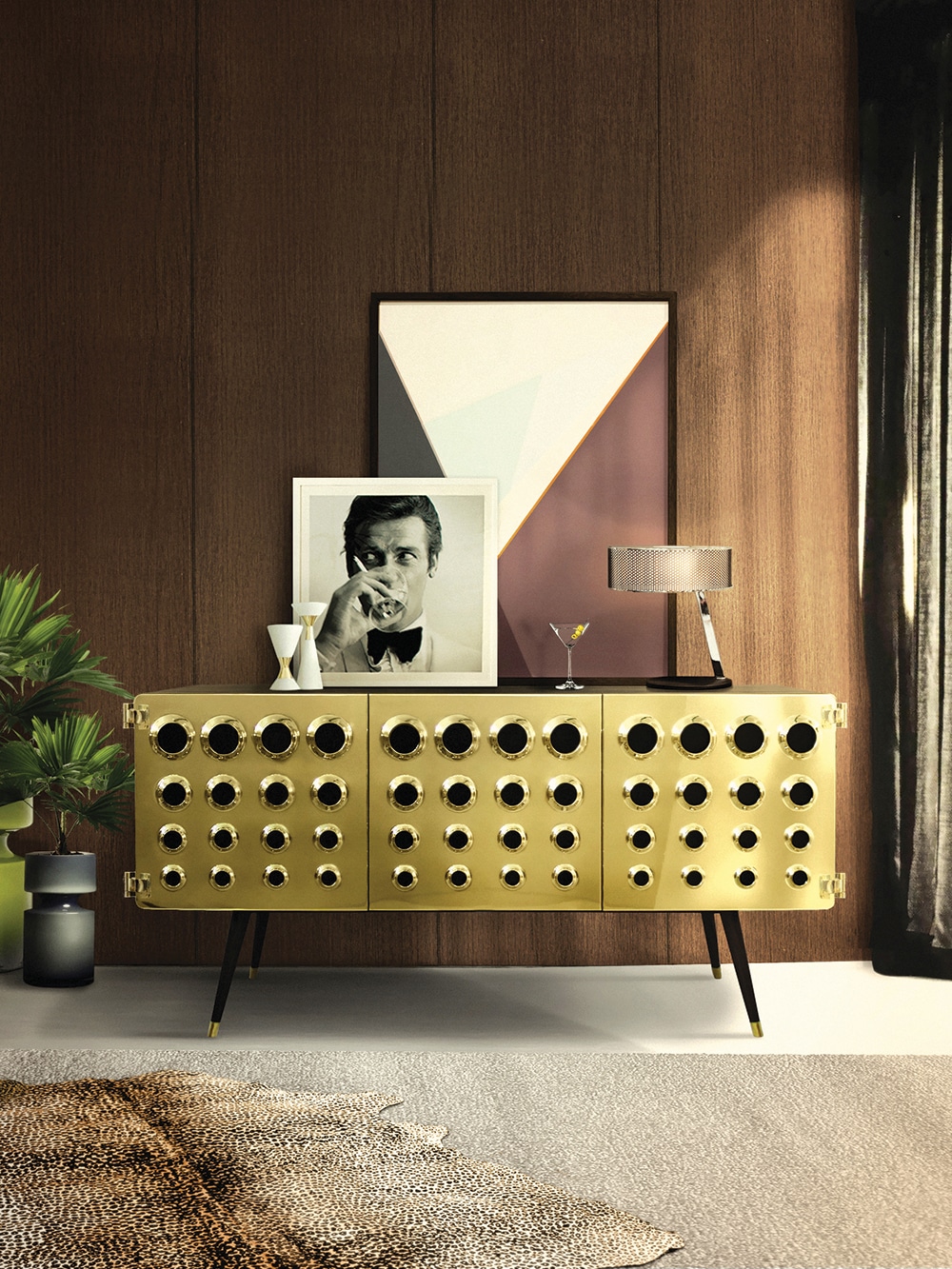 Designed for retro lovers and James Bond fans alike, this Monocles Sideboard by Essential Home is an eye-catching piece of statement furniture. Built from solid walnut with gold plated brass front doors, the sideboard has four drawers and cupboard space, perfect for storing your Martini and Gin bottles.
Shaken or stirred?
A FAIRYTALE RESTAURANT MADE FOR DREAMING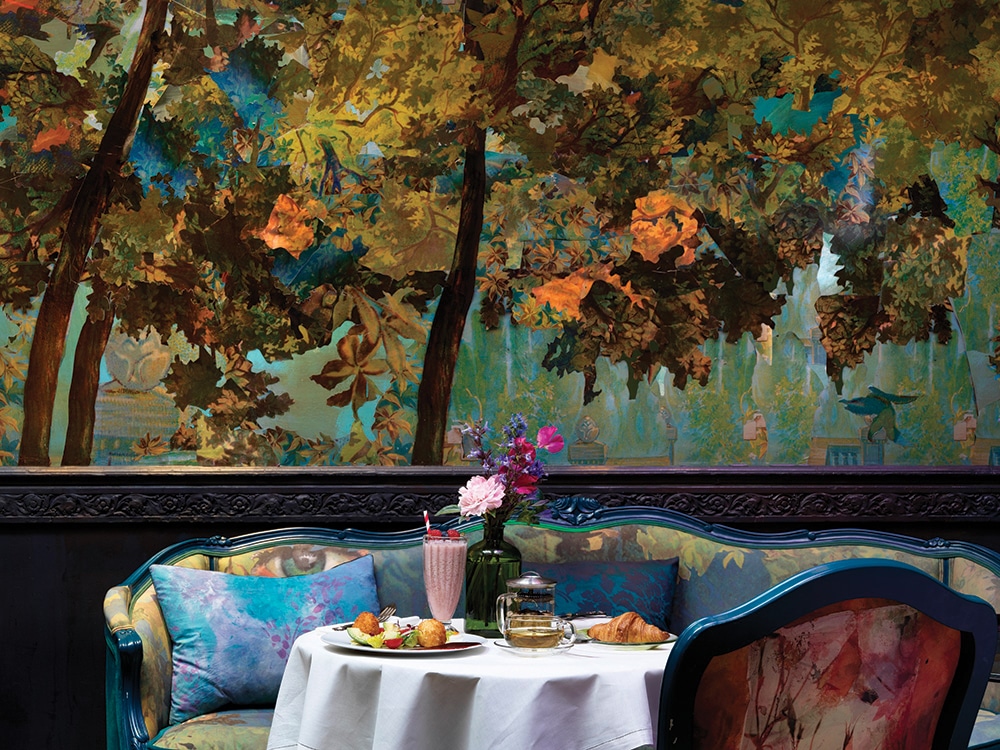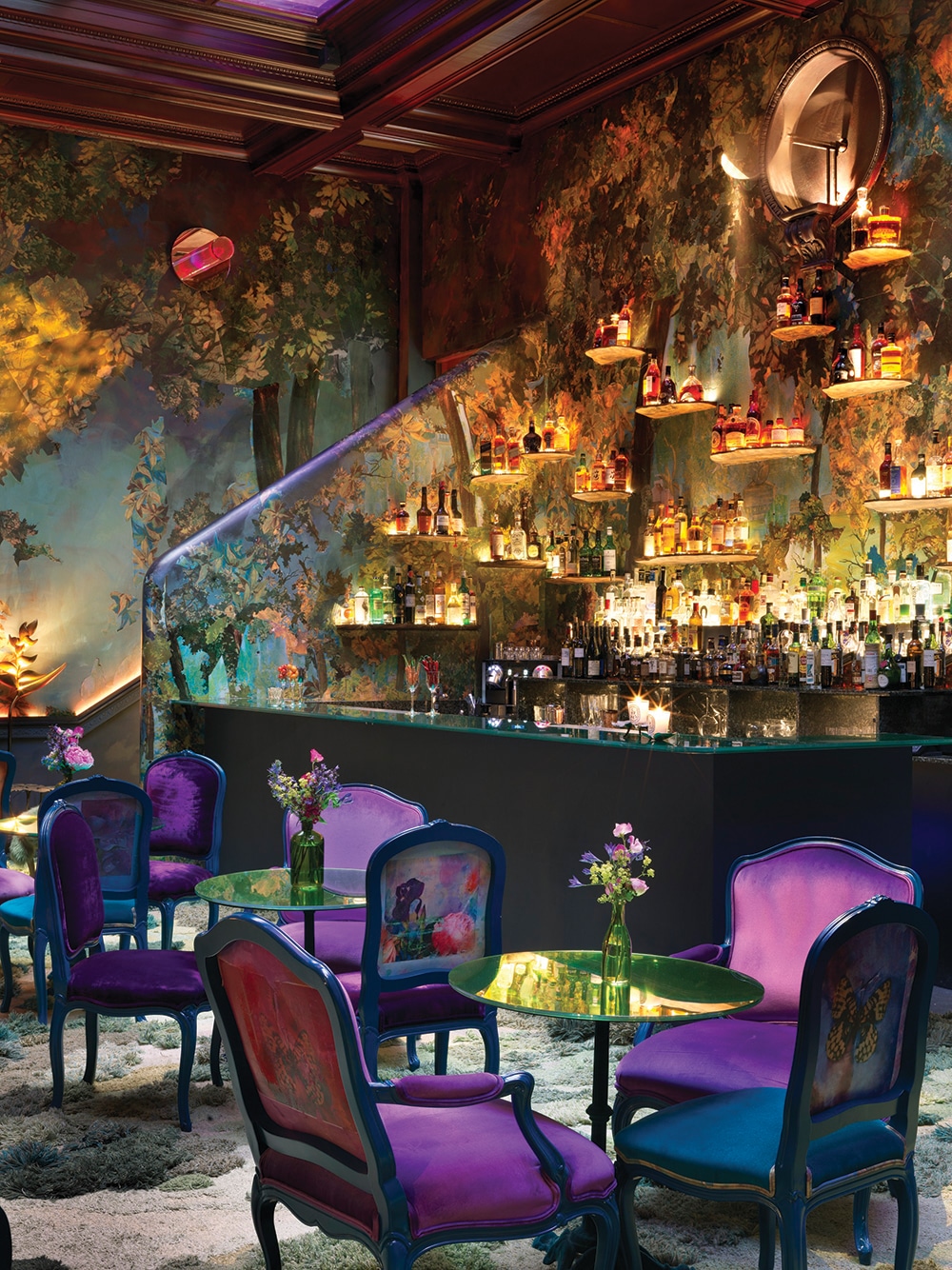 Above: The Glade, Sketch, 9 Conduit Street, London W1

Next time you're in London, head to the recently opened Glade Restaurant & Bar for a magical, enchanting experience. Tucked away below ground in Sketch, one of Mayfair's hot spots, this nature-inspired revamp has turned the original cocktail and brunch destination into a heavenly garden. Designed by Carolyn Quartermaine, everything in the room is a one-off. The hand-crafted nature of the design has brought a 'journey into the forest' to life. "We need to create interior spaces that let us dream a little more," says Quartermaine.
IRENE INFANTES FOR CHRISTOPHER FARR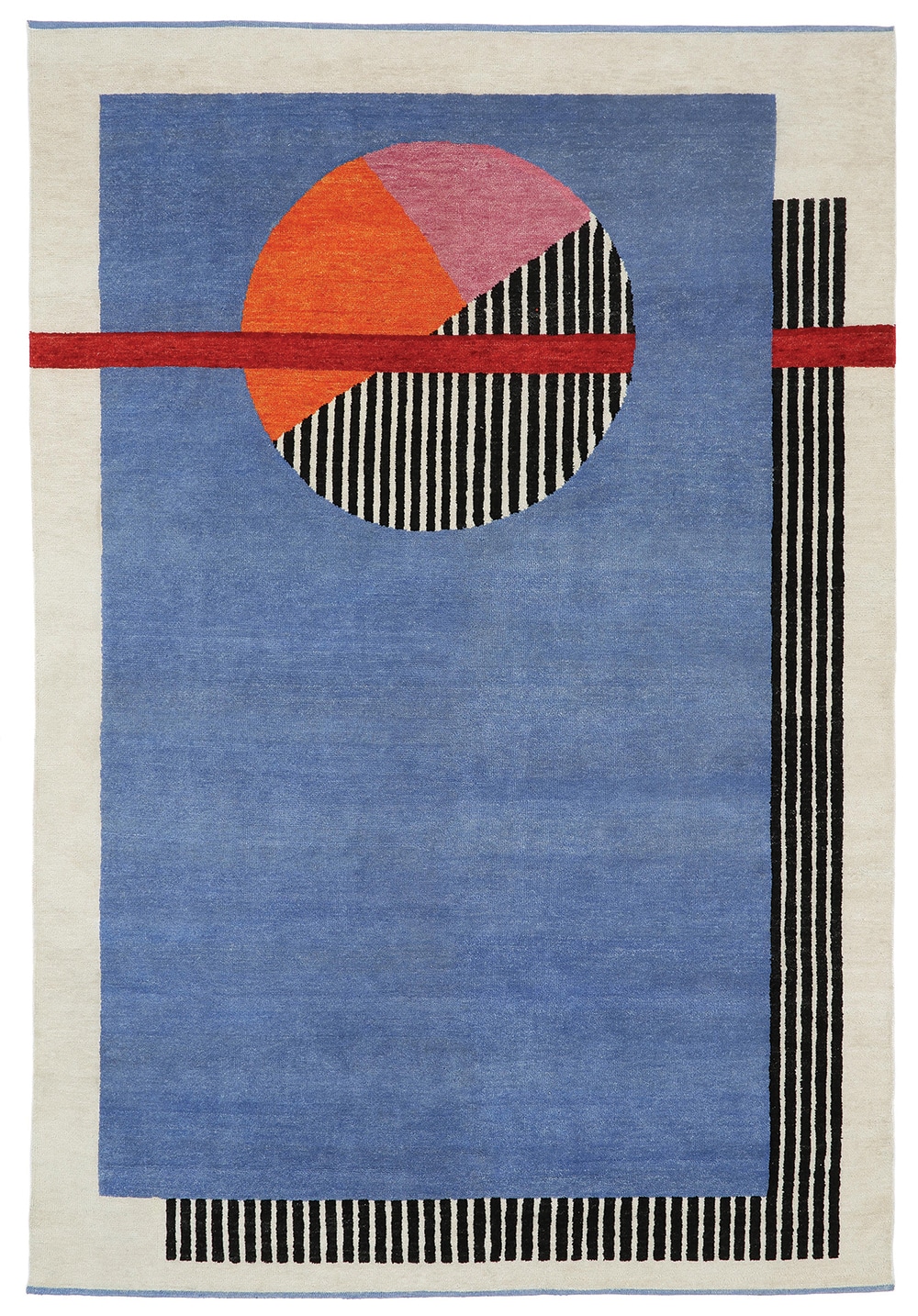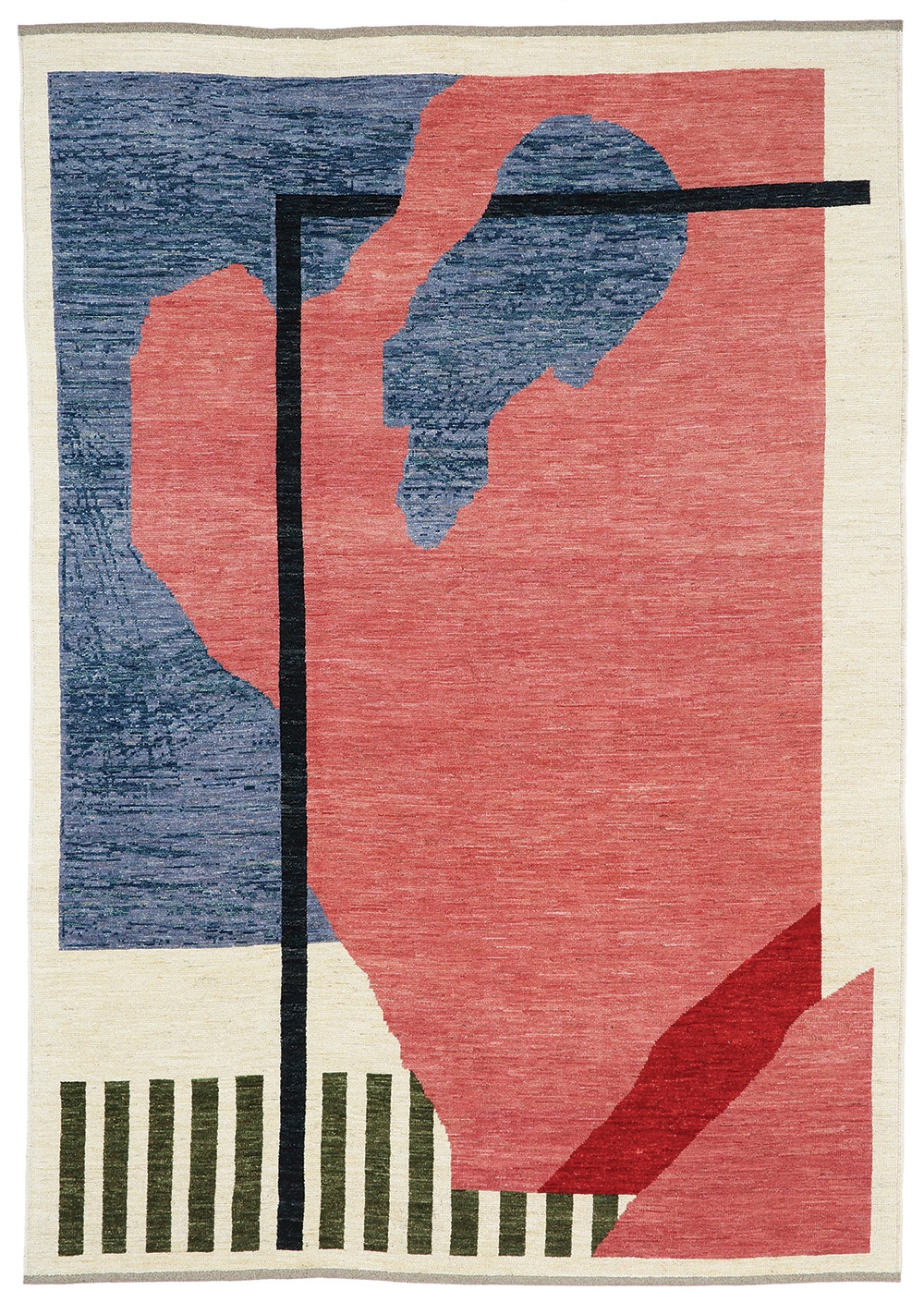 Up-and-coming Spanish textile artist Irene Infantes has designed a collection of four contemporary rugs for Christopher Farr. Gravitation (left) is hand knotted in India using a Persian blend of wool yarn, while Levitation (right) is hand-knotted in Afghanistan. A really striking collection – expect to see more of Infantes' work, she's hot news!
CIRQL OUTDOOR STYLE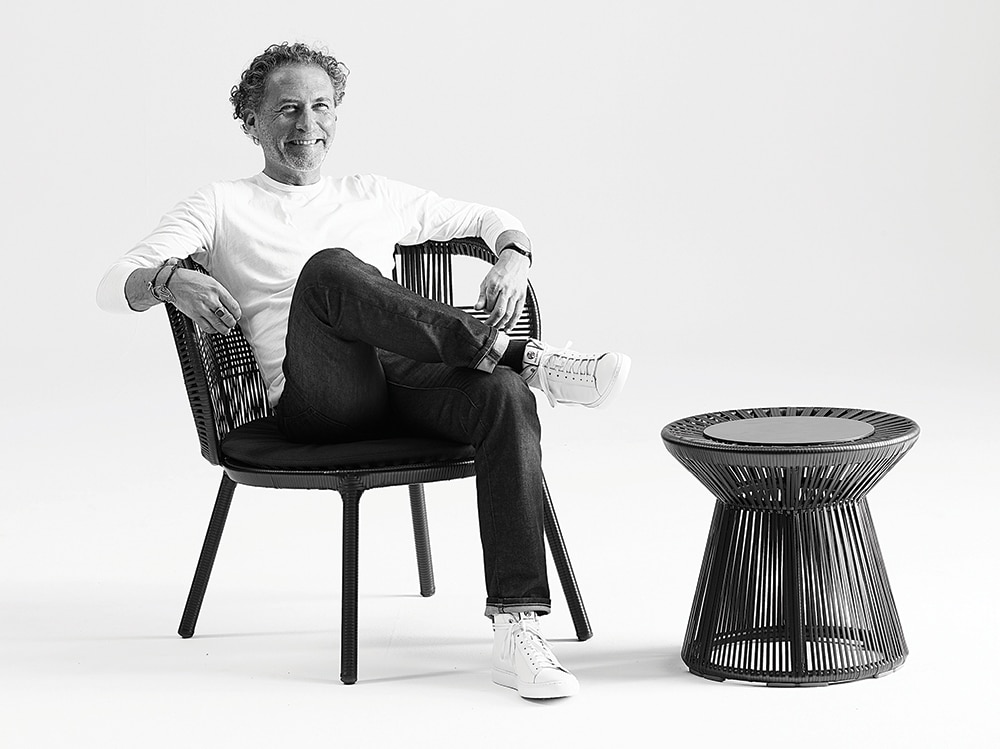 From award-winning German designer Werner Aisslinger comes a new and fresh outdoor collection for Dedon. The intricate design was developed by Aisslinger in collaboration with a master weaver in the Philippines. "From the beginning we set out to create a very light, simple and transparent chair that was at the same time extremely cozy and comfortable," says Aisslinger. The collection includes an armchair, dining chair, sidetable and footrest. 
BELL SIDE TABLES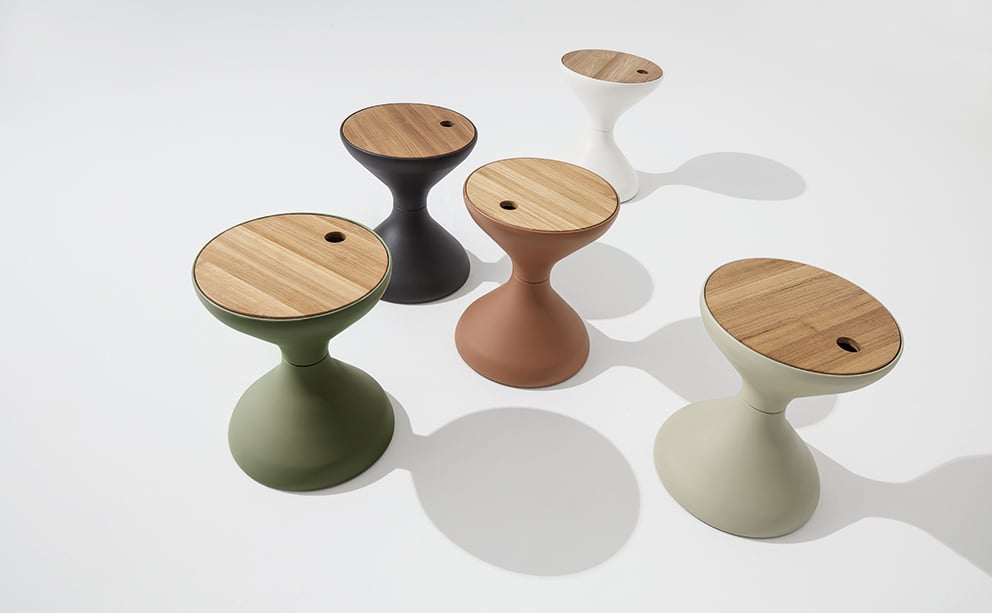 For outdoor living, this small side table from Gloster is a must-have. Inspired by the shape of a bell, it not only has beautiful curves but is super practical as well. Pop open the top to reveal a simple tray for storing small items such as a mobile phone, keys, or a book.
Or a bucket that turns the table into a cooler for drinks. Very nifty.
MIRANDA TABLE LAMP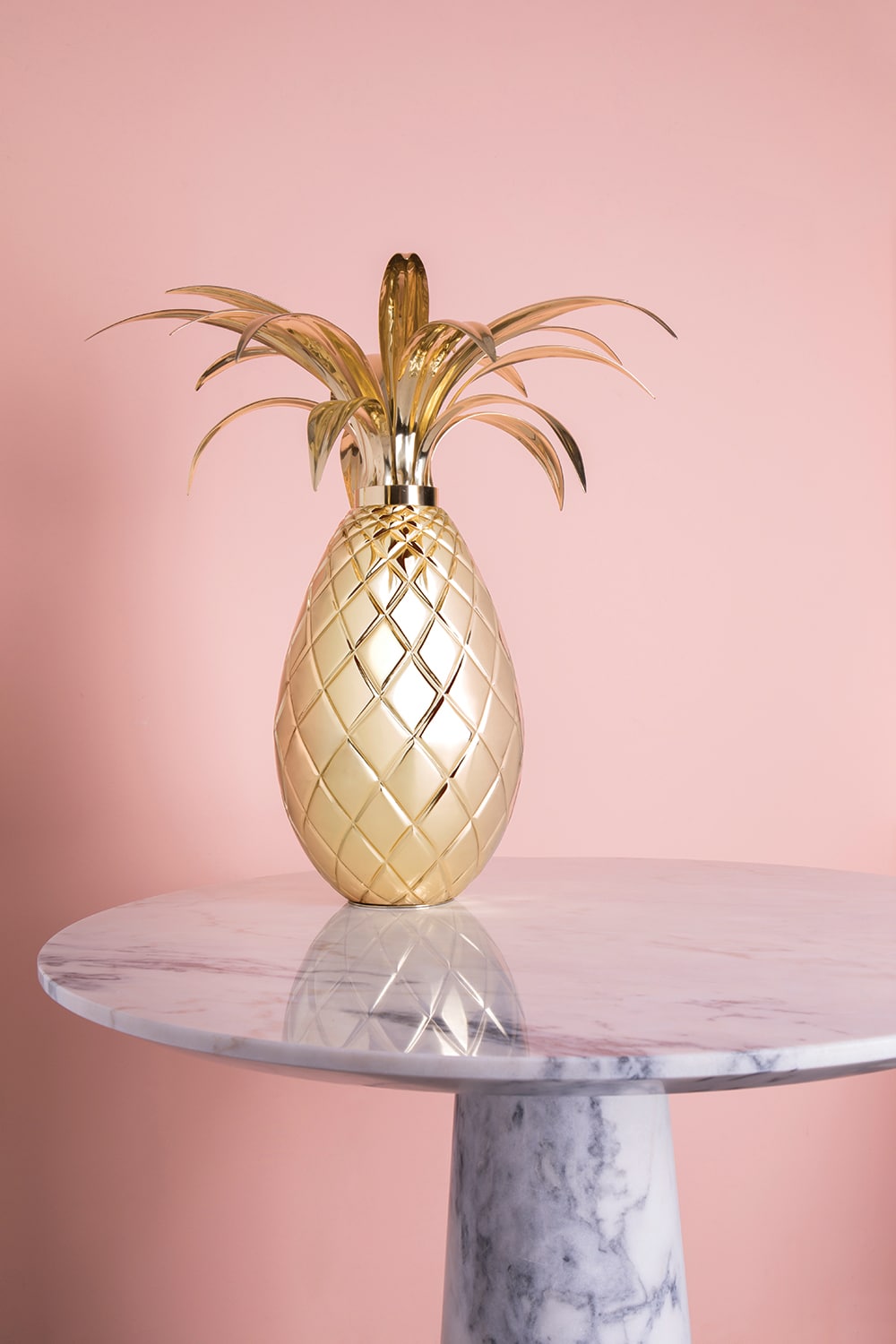 This quirky mid-century table lamp from Essential Home is definitely one of the best finishing touches for your living or dining room, and we love it!
The pineapple, known as the princess of fruits and symbol of hospitality, has been put on a pedestal, quite literally, since colonial times. It has been used again and again as a motif in architecture, in furniture, in textiles, in lighting, and of course, in food.
Miranda is a fancy, gold-colored pineapple table lamp, finished in gold-plated brass and named after Carmen Miranda, who used to wear colorful and tropical fruits on her head.
MAGICAL FURNITURE FOR KIDS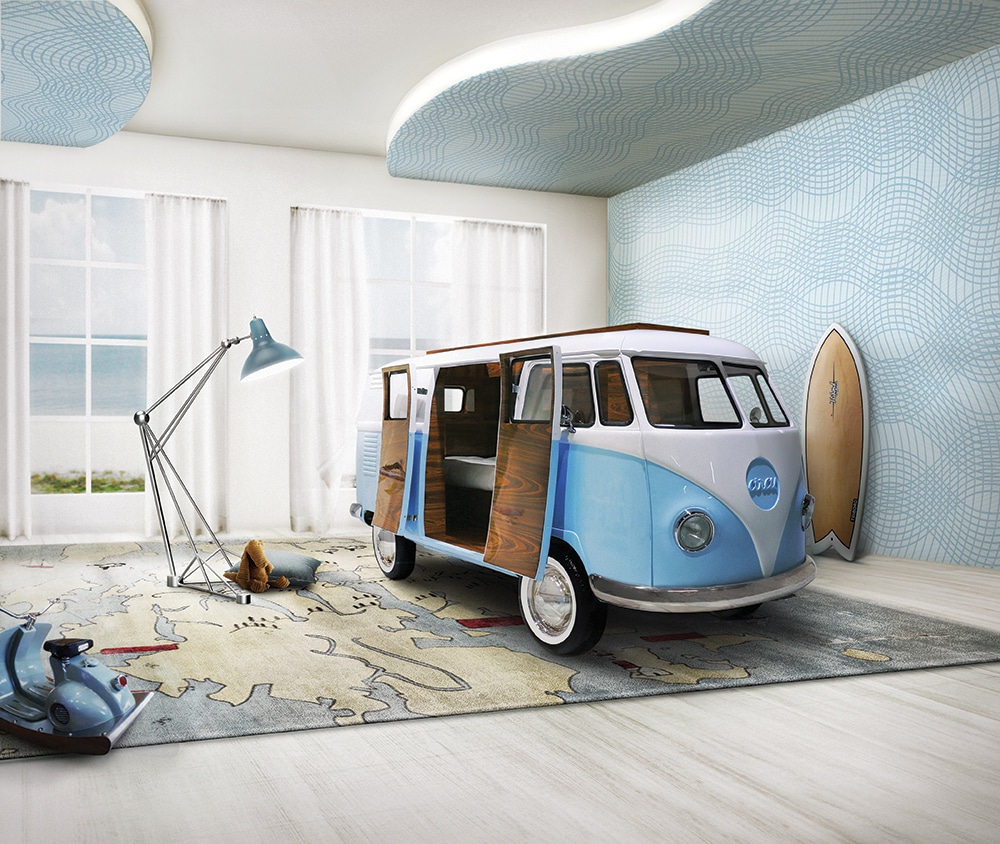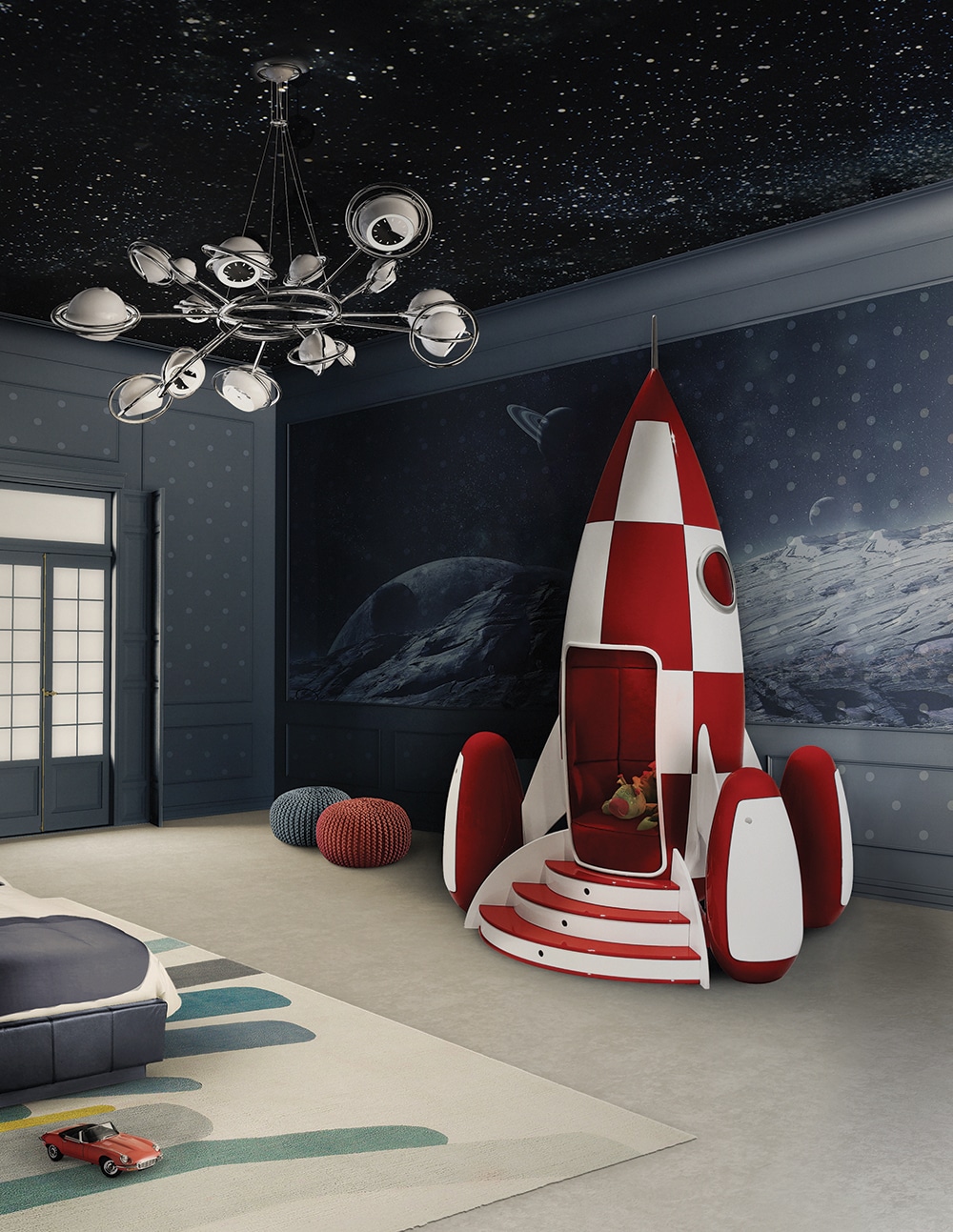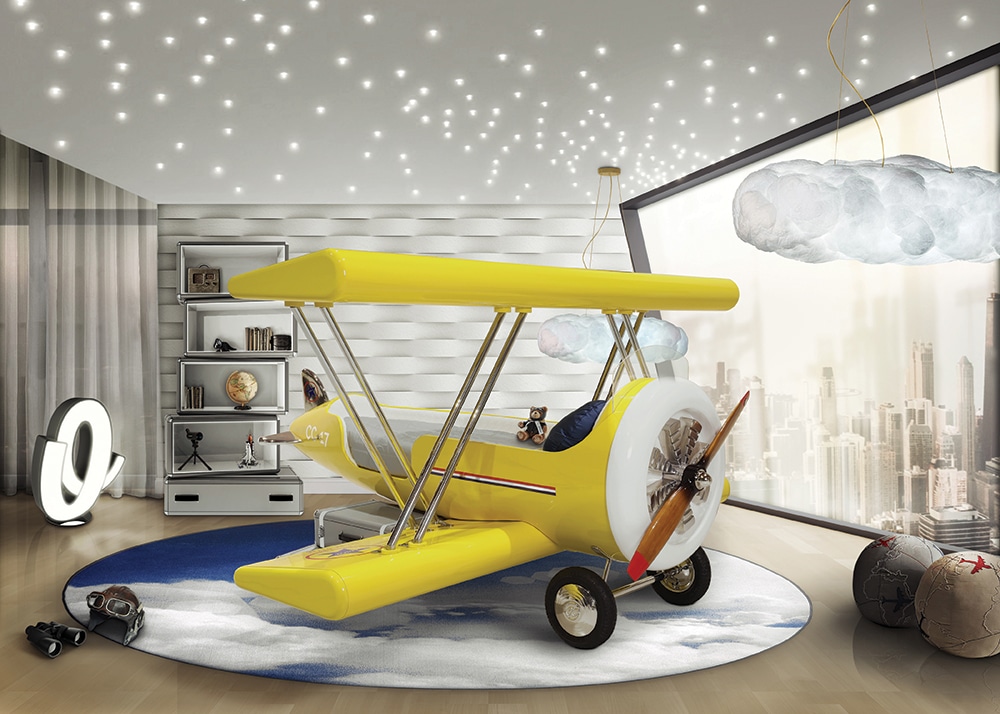 With the Bun Van (top), bedtime becomes an adventurous road trip! The inside has several storage boxes, a bed, a TV, desk, sofa and of course, a mini bar.
The Rocky Rocket (middle) is an interactive chair which features an educational light and sound system. With its red velvet upholstered walls and cushioned flooring, it's a space that children will love.
The Sky B Plane (above) is a kids' bed that has several storage compartments with the top wing designed as a bookshelf. The decorative suitcases even include secret storage compartments. What fun!
---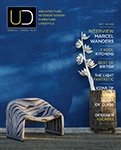 This article first
appeared in the
3rd issue of
UD Magazine.
Click on the image to read online.
---